7 Fall Scented Candles for Crisp, Cool Days to Come
7 Fall Scented Candles for Crisp, Cool Days to Come
1/8 Photos
2/8 Photos
3/8 Photos
4/8 Photos
5/8 Photos
6/8 Photos
7/8 Photos
8/8 Photos
As I sit writing about fall candles, I've just set out the first of the season on my coffee table. (Hint: it's the first one below!) Changing from a light, summery scent to something with deeper notes marks the beginning of the season to me just as much as school starting. We have a well-rounded collection of seasonal fall scents in the Design Milk Shop that you might want to check out if setting the mood for cozy, cooler weather is your thing too.
Black Fig Soy Candle by Shop Good
Smells like backyard fruit trees, something baking in the oven. A little spicy and just sweet enough. Evergreen, mission fig and spice notes.
No.12 Candle in Limbe by Obakki
Top notes of Valencia orange and black pepper, middle notes of leather and Guaiacwood and base notes of sandalwood and amyris. Find a mug of something warm and settle in.
Demilune Foret Noire Candle by Demilune
Notes of lemon, cedarwood and vanilla created from French inspired perfumes mixed with essential oils.
Cabin 8 oz. Jar Candle by Norden Goods
Warm natural scent notes of sandalwood, cedar and cardamom will have you reaching for the closest blanket.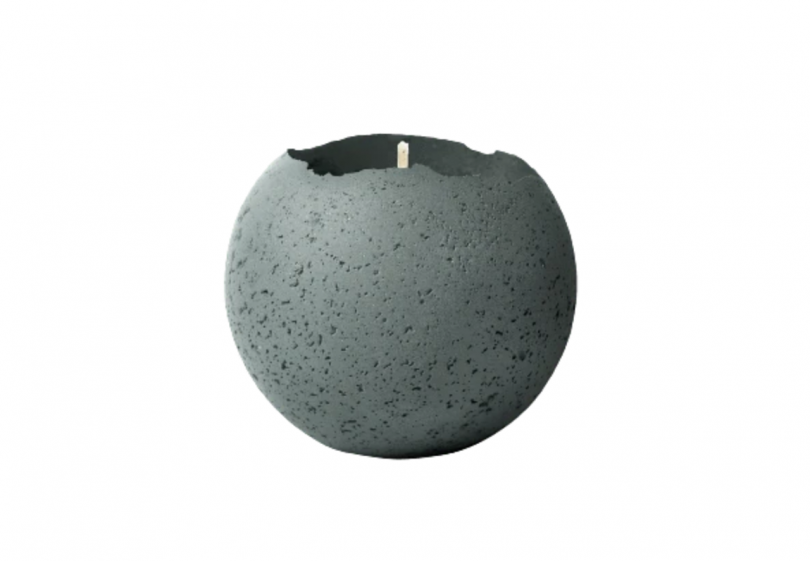 Evergreen Large Orbis Concrete Candle by Konzuk
An essential oil mix full of scent notes to remind you of the forest. Feel good knowing $5 from your purchase of this candle will be donated to the National Greening Program.
Fig Tree Pinstripe Candle with Furoshiki Wrap by Studio Stockhome
This candle is available in several scents, and the double-sided checked tea towel makes it a great gift if you can part with it. Speaking from experience, they have an excellent burn time.
Astrological Storming by Anecdote Candles
Light hints of apple and pear, followed by exotic violet notes and rich base notes of sandalwood and incense. Oh so cozy.
>>> Check out all of our Fall candles at the Design Milk Shop! <<<