A Catskills Luxury Retreat That's Connected to the Natural Surroundings
A Catskills Luxury Retreat That's Connected to the Natural Surroundings
1/21 Photos
2/21 Photos
3/21 Photos
4/21 Photos
5/21 Photos
6/21 Photos
7/21 Photos
8/21 Photos
9/21 Photos
10/21 Photos
11/21 Photos
12/21 Photos
13/21 Photos
14/21 Photos
15/21 Photos
16/21 Photos
17/21 Photos
18/21 Photos
19/21 Photos
20/21 Photos
21/21 Photos
Wildflower Farms, Auberge Resorts Collection, is an environmentally conscious luxury retreat on 140 acres in the Catskill Mountains designed by architects Electric Bowery and interior specialists Ward and Gray. The expansive property features 65-custom designed cabins, cottages, and suites, as well as a variety of dining options, including signature restaurant Clay. The resort also houses Thistle, an Auberge Spa, and the Maplehouse cooking school.
The resort's design emphasizes a connection to the natural surroundings. The main buildings feature floor-to-ceiling glass doors and spacious outdoor terraces, while the interiors incorporate warm woods, handblown glass fixtures, and limewash painted walls. The buildings are designed as a collection of irregular, barn-like structures connected by a single roofline, with peaks that echo those of the distant mountains.
The standalone cabins also feature floor-to-ceiling sliding glass doors leading to spacious private terraces furnished with daybeds and outdoor dining tables. Suites are equipped with two fireplaces, indoor and outdoor showers, and bespoke cedar hot tubs.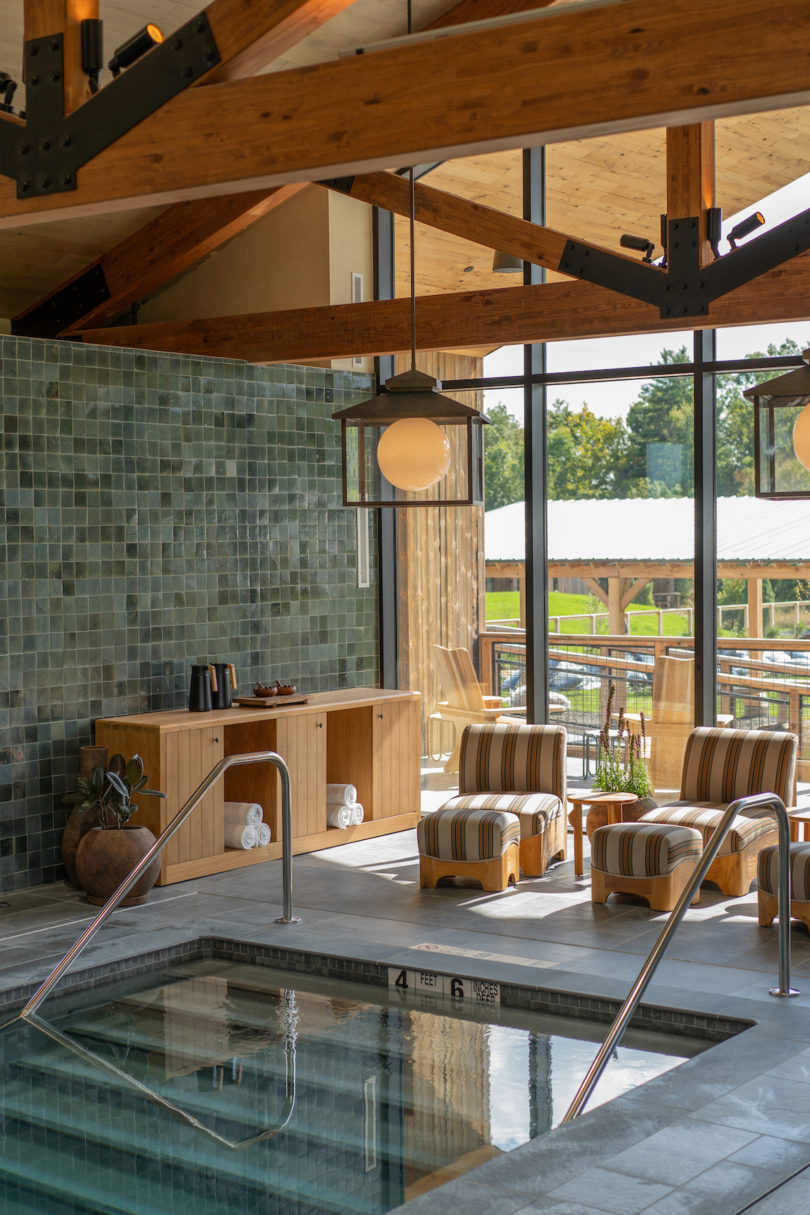 Photography by Read McKendree.