Branimira Ivanova and Desislava Ivanova, of design studio Brani & Desi, are the brilliant designers behind this geometric wonderland called Garden of Impressionist, a two-story home in Sofia, Bulgaria. The project pays homage to 19th century impressionists, including painter Claude Monet, who was inspired by his flower and water gardens. Gardens offer lots of colors and shapes within an intimate setting that allows you to relax, observe, and dream, as well as offering a place to quiet the outside noise.
The family house boasts room after room of geometric shapes and patterns in bold color palettes that transition between the spaces as a way to separate each room's function. The white backdrop offers moments of respite as the eye floats around the space. After awhile, the body and mind of each family member will still while keeping their souls and spirits active, much like a garden would.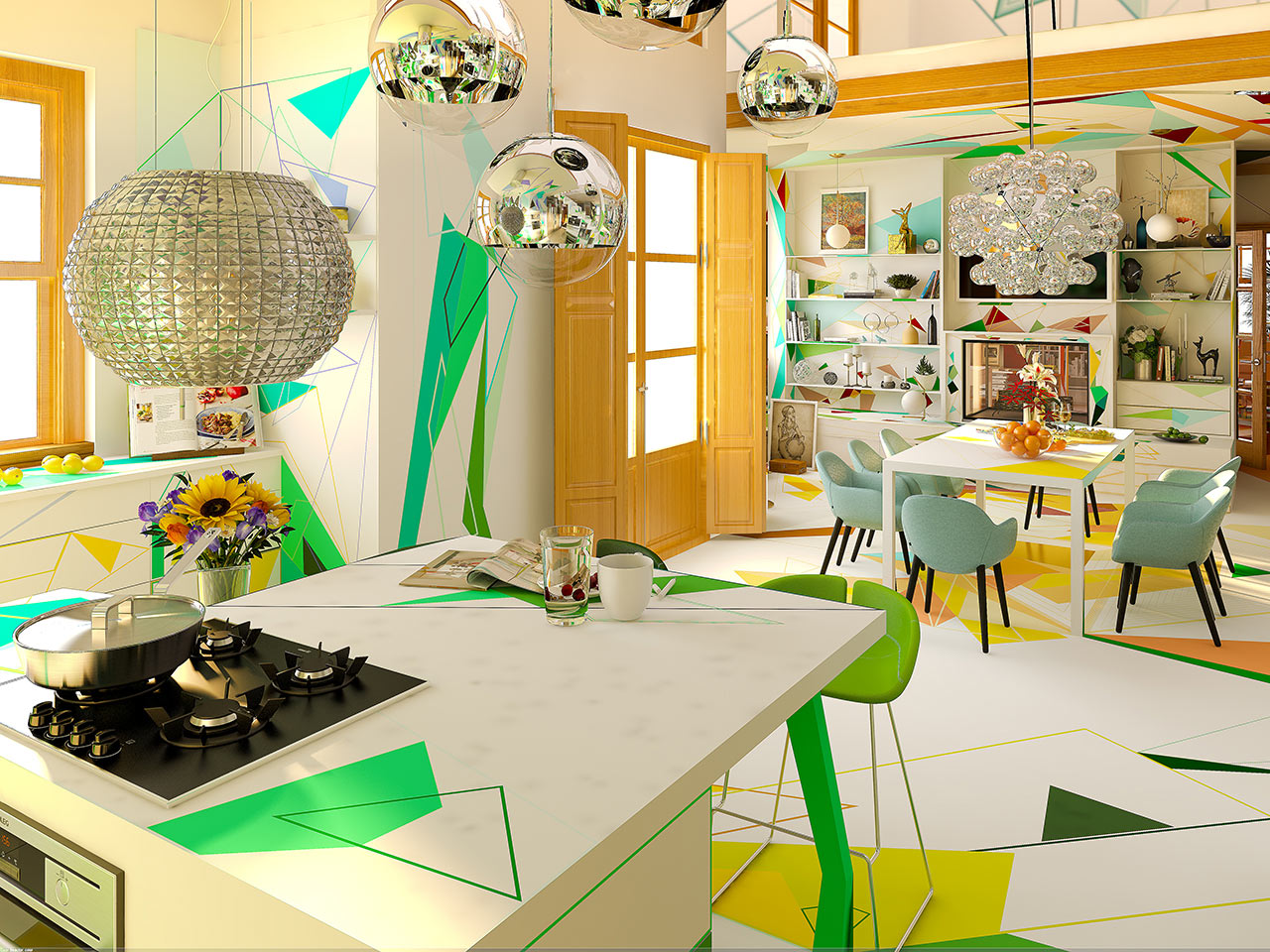 What keeps my heart awake is colorful silence.
― Claude Monet
The house spans 320-square-meters (approx. 3444-square-feet) and features a kitchen, dining room, two living rooms, a bathroom, and garage on the first floor, and level two houses a master bedroom, girl's bedroom, boy's bedroom, bathroom, and music room.
The walls and ceilings are painted with Dulux paint, while the floors are covered with resin liquid floorings from FLEXINT®, Gobbetto, and Dulux, and custom rugs by Ferreira de Sa.