STUDIO SHOO was tasked with designing the interior of a street food concept restaurant in Moscow. Housed in an alley in a tiny 1911 garden pavilion, Abu Ghosh serves up authentic Israeli food from its 22-square-meter space, which had to accommodate an open kitchen, seating area, and a bathroom. The original brick was restored and painted white before layering in a playful palette of blue, pink, and yellow accents.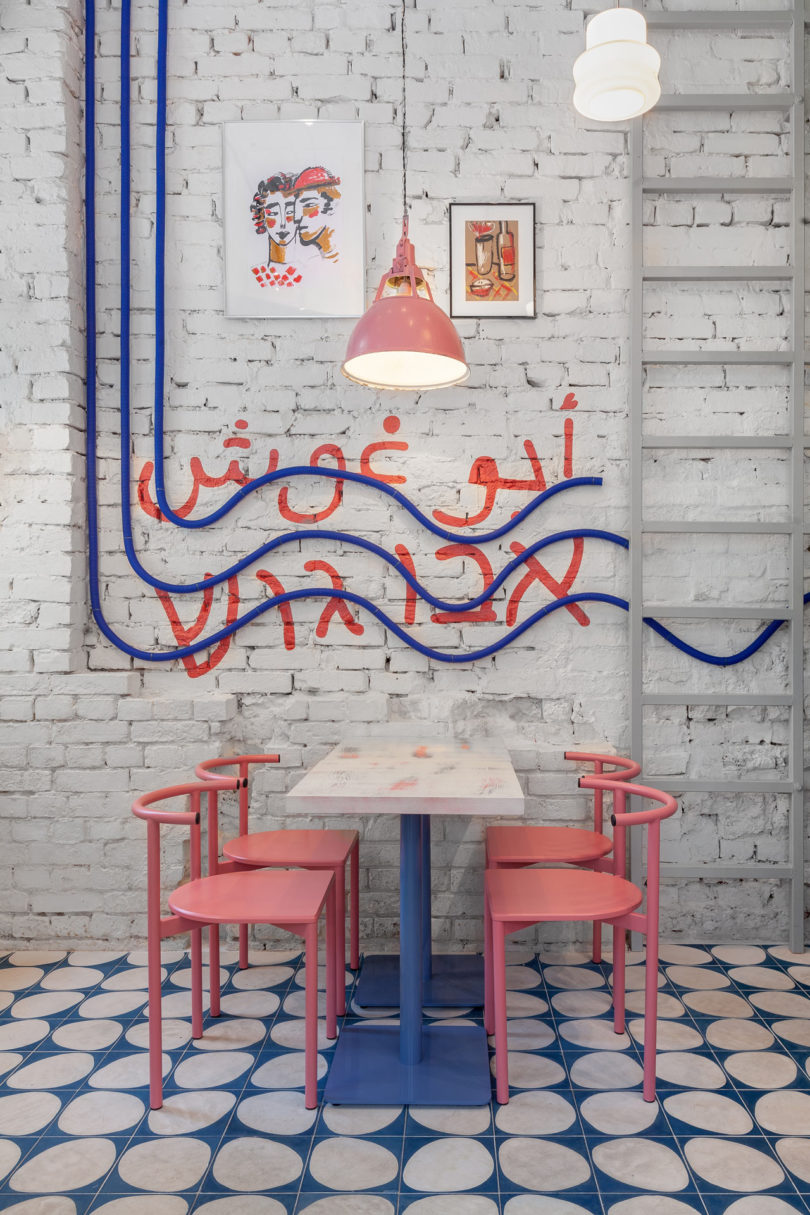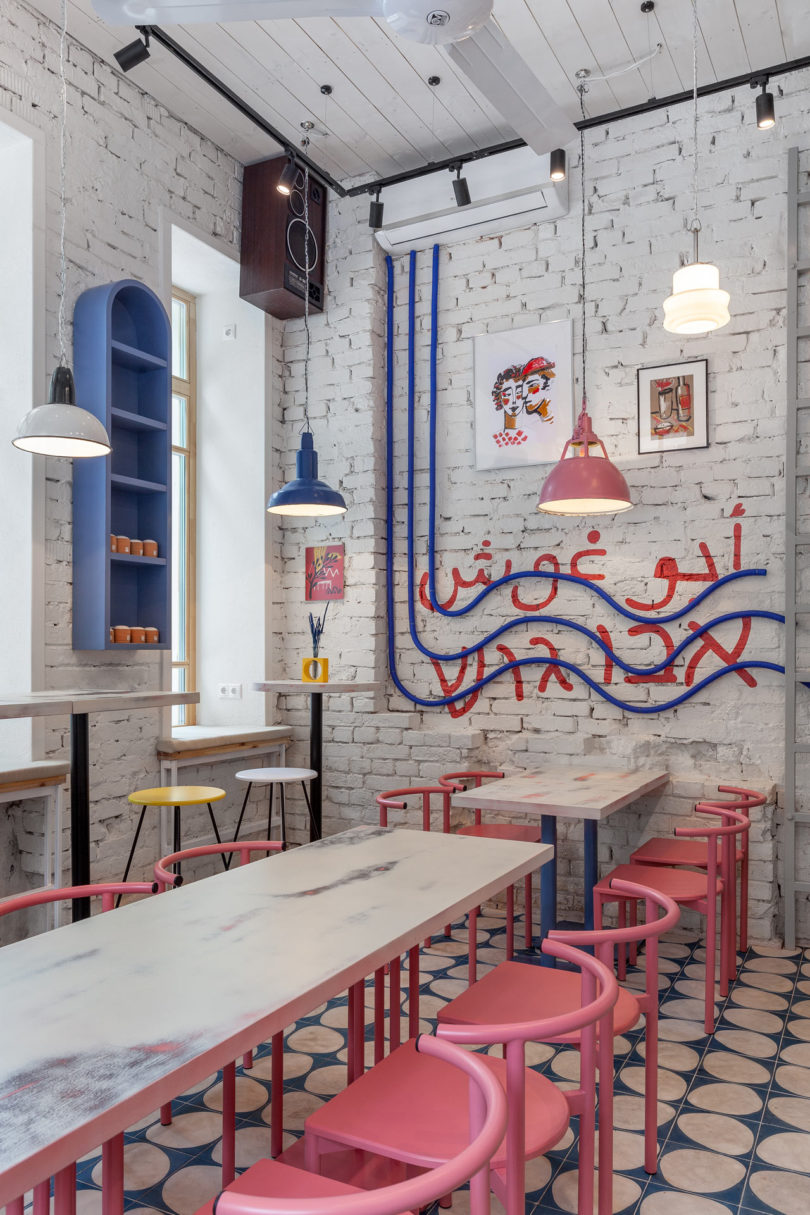 A communal table in the center offers space for larger parties, while other tables, like the bar tables seat smaller groups. The window sills add extra spots to sit when at the tall tables.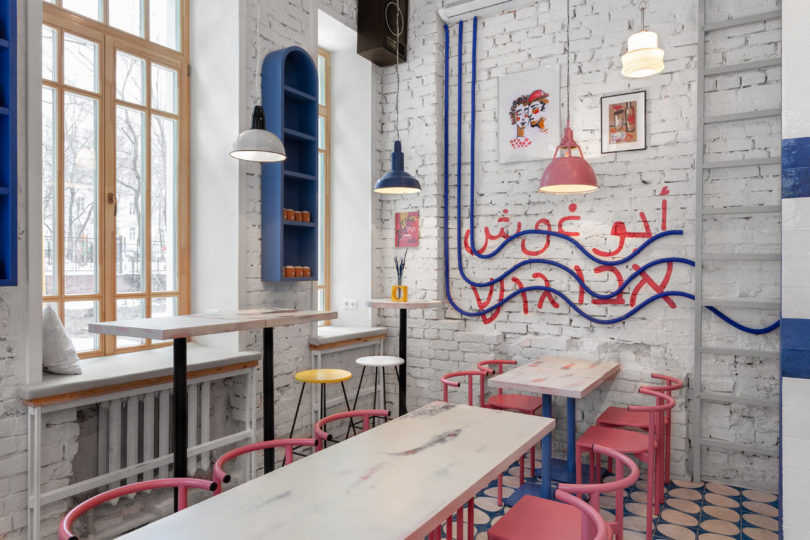 Vintage lamps from the 1950s are suspended from the ceiling for additional light.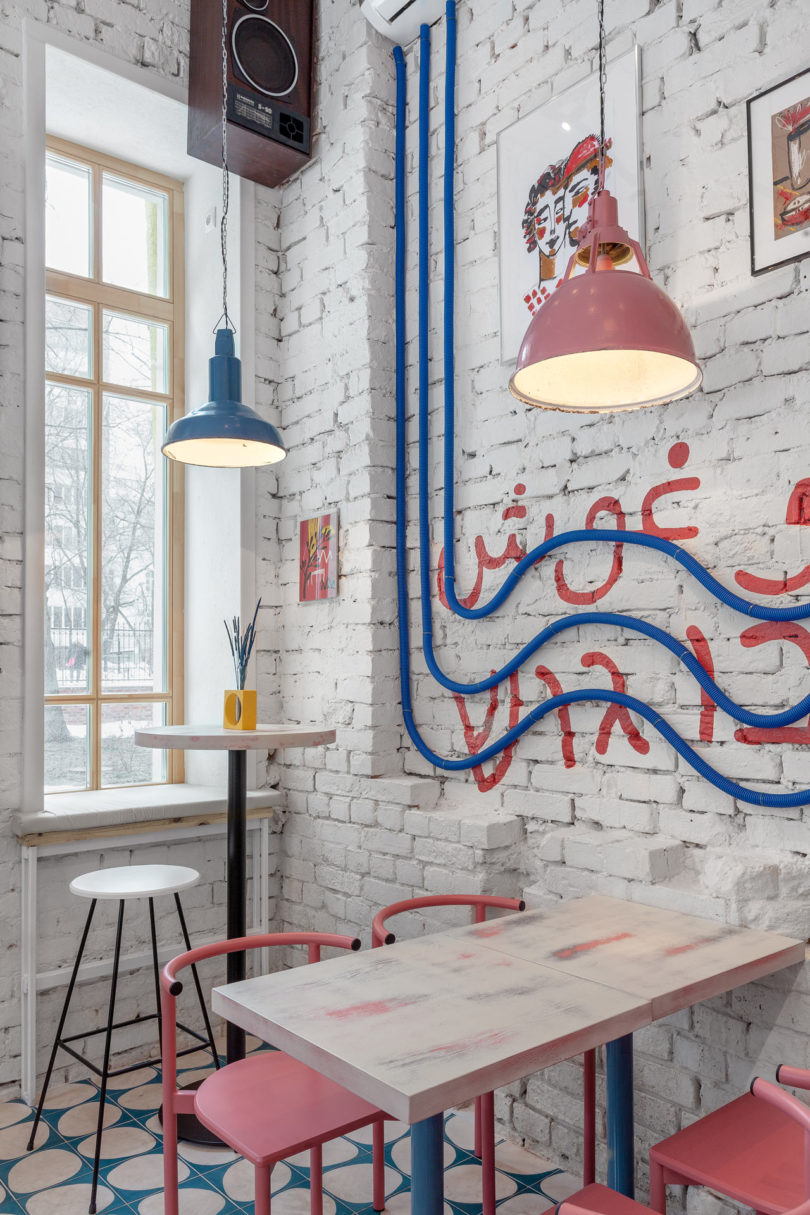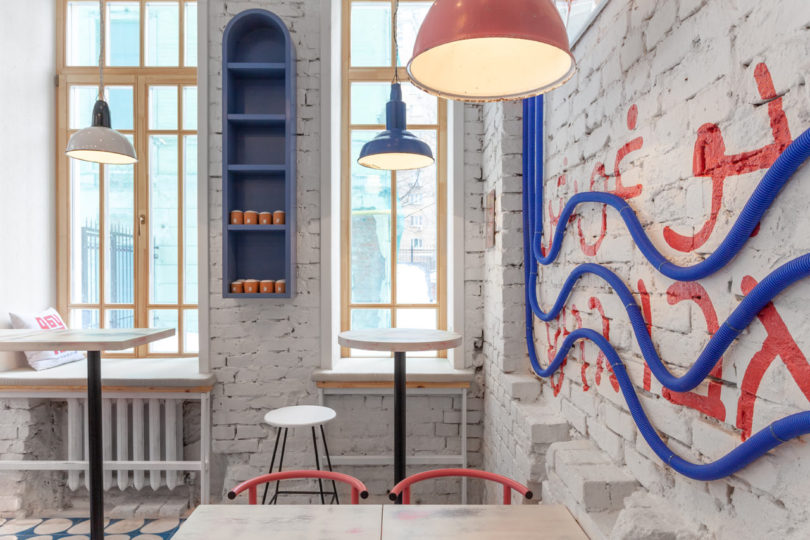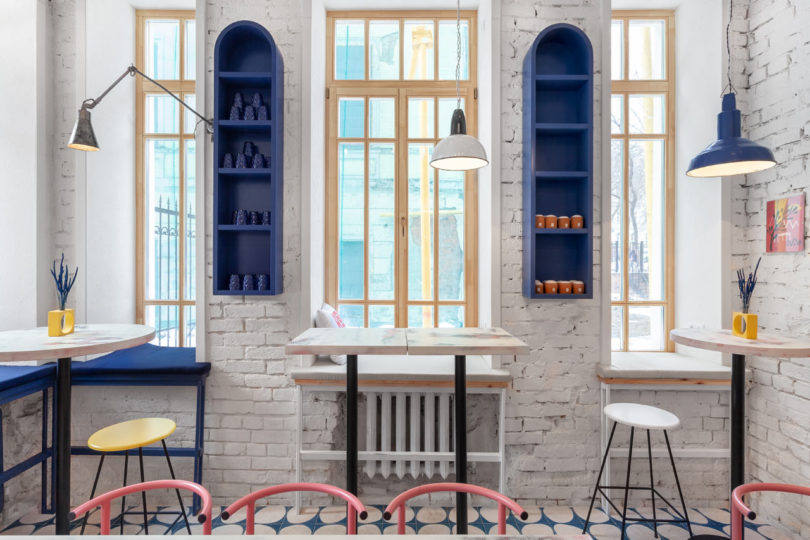 Painted, wall-mounted shelves provide much needed storage space for glassware.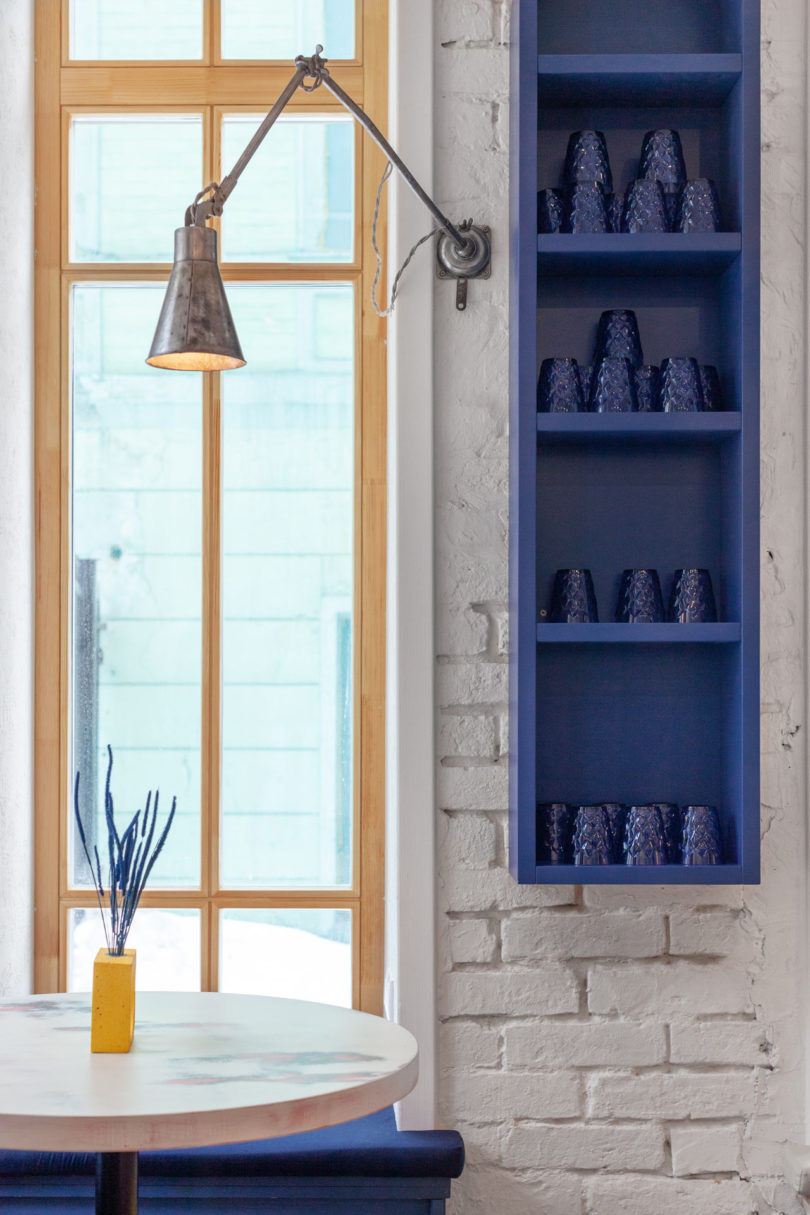 The tall windows, which were restored with a historic pattern, fill the interior with maximum natural light.