Working with just 17.3-square-meters (approx. 186-square-feet), Fateeva Design created the perfect studio apartment for a student in Odessa, Ukraine. The owners inherited the flat and weren't quite sure what to do with it when Elena Fateeva suggested they transform it into a rental unit. The apartment had limited floor space but they were able to incorporate a sleeping area, workspace, kitchen, and a bathroom without it feeling cramped.
The functional areas line the perimeter of the unit leaving the center open for moving around. A neutral white paired with wood and black details keeps the overall design from feeling too busy.
The raised bed houses storage underneath to make sure every square inch was utilized.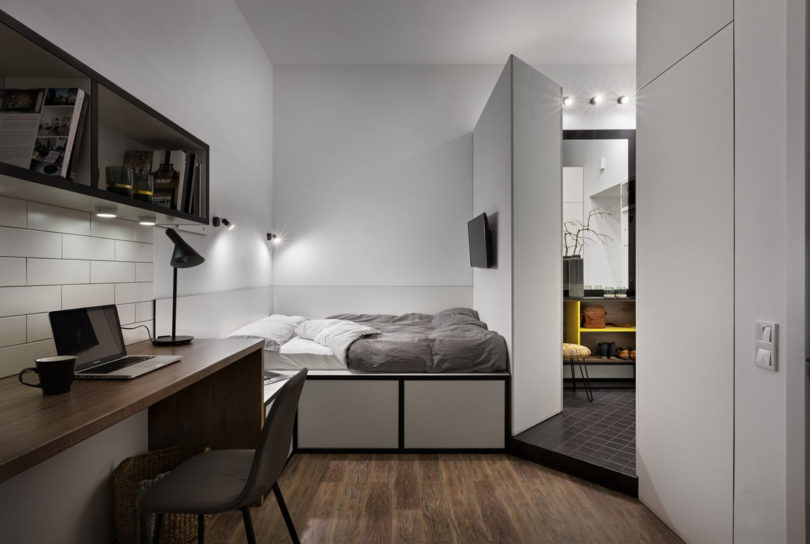 The small entryway even had room for a wardrobe to store clothing.
Photos by Andrey Avdeenko.