A Custom Floating Sauna To Be Enjoyed in the Stockholm Archipelago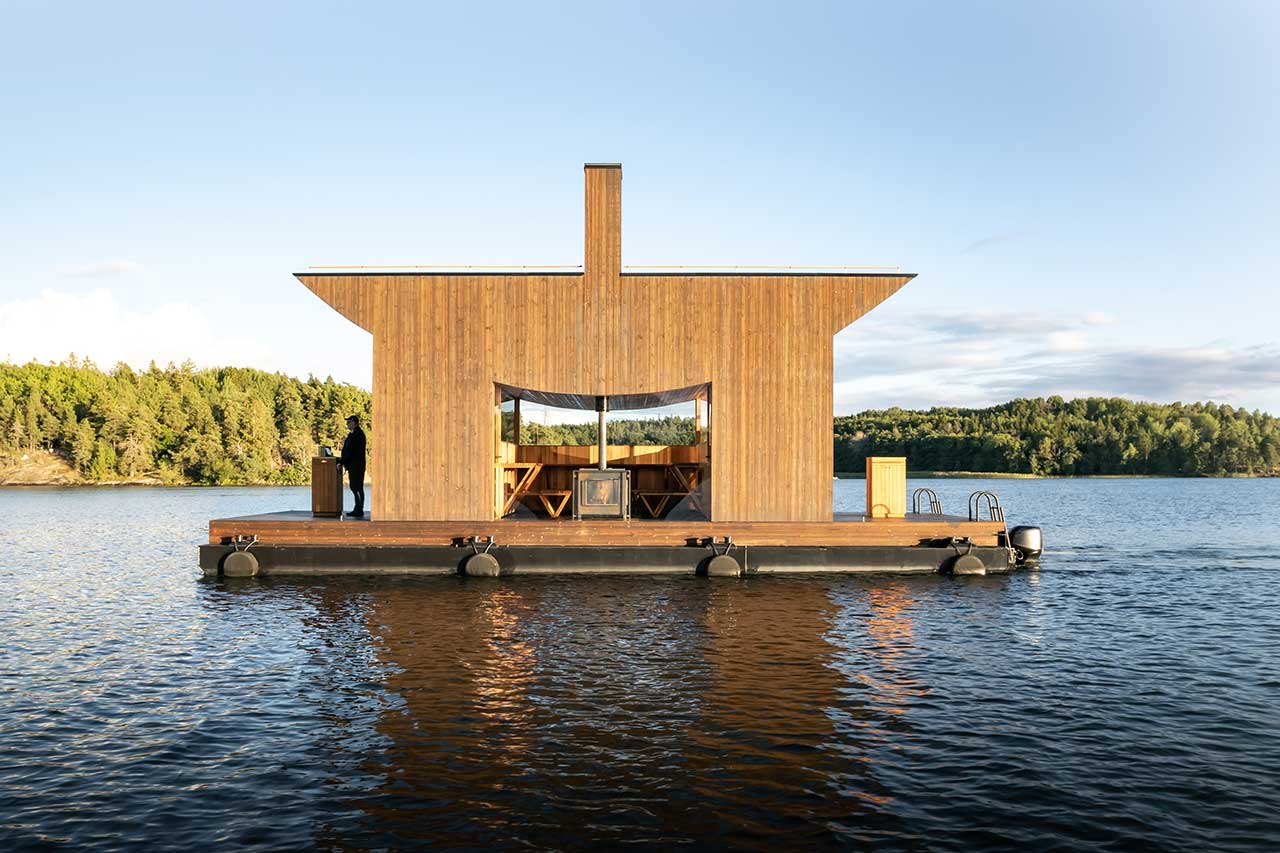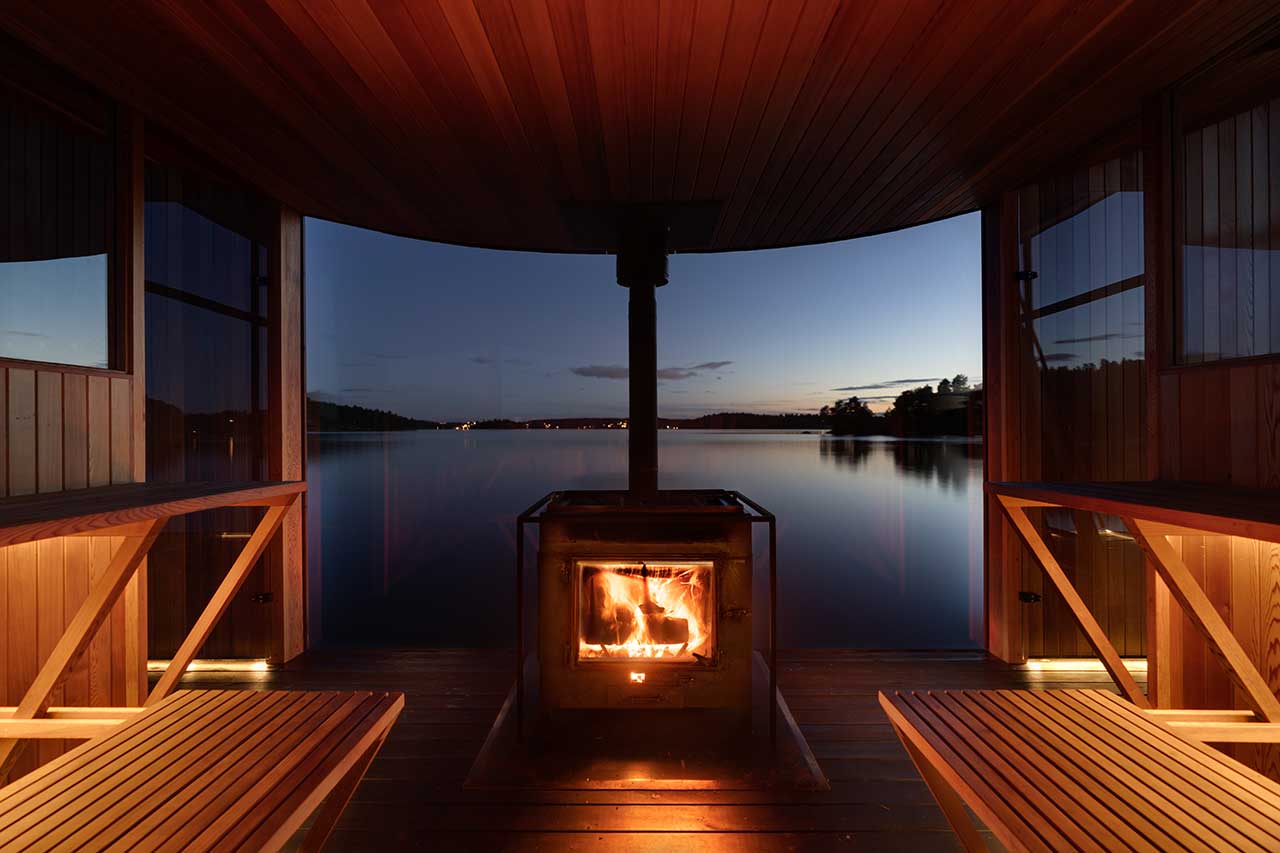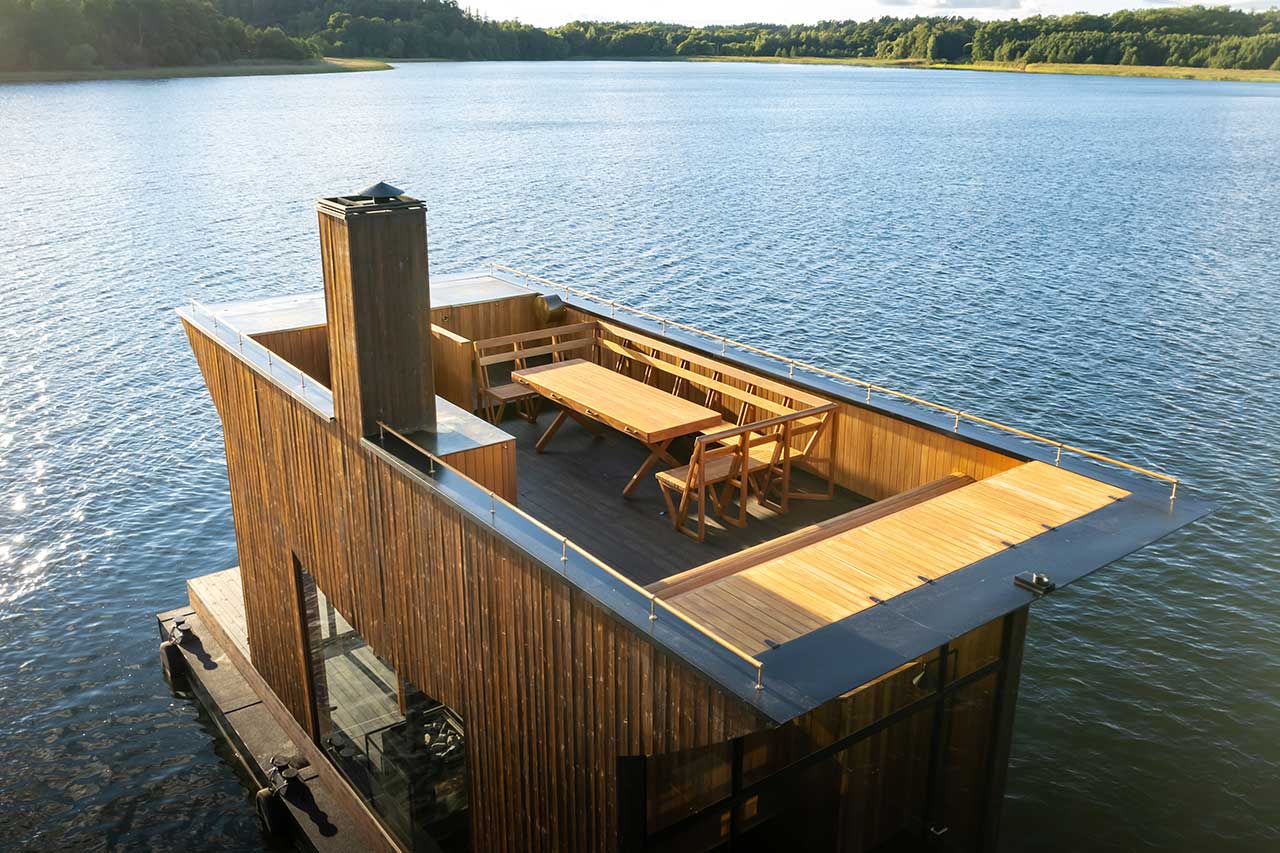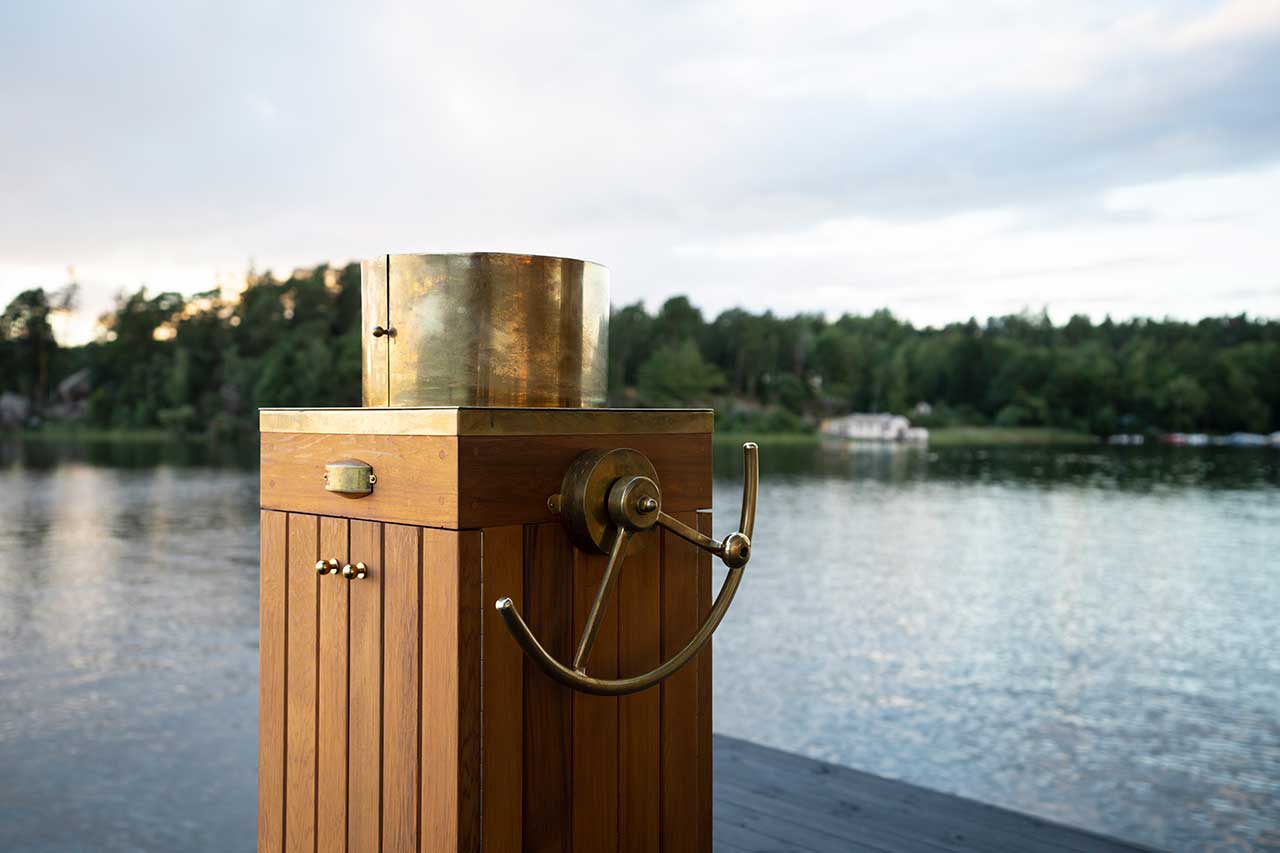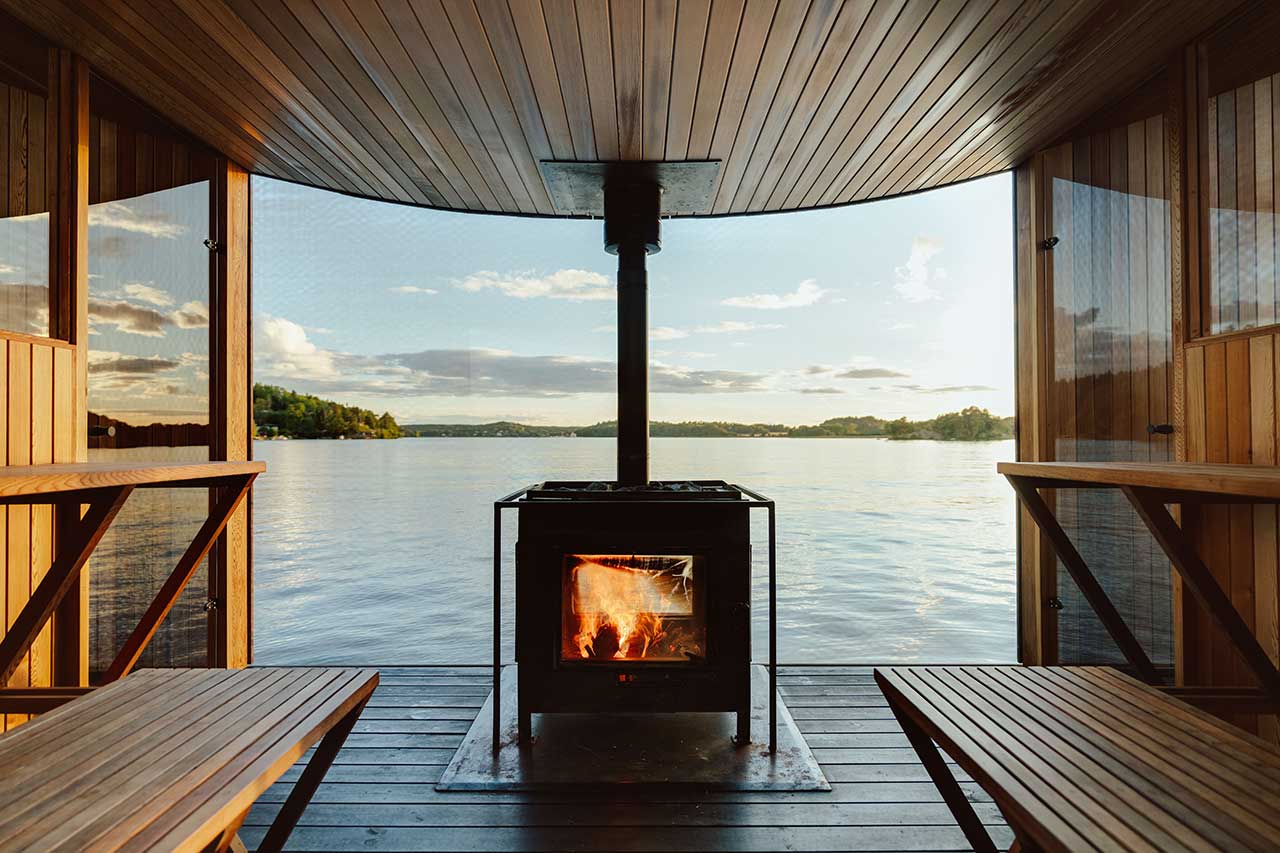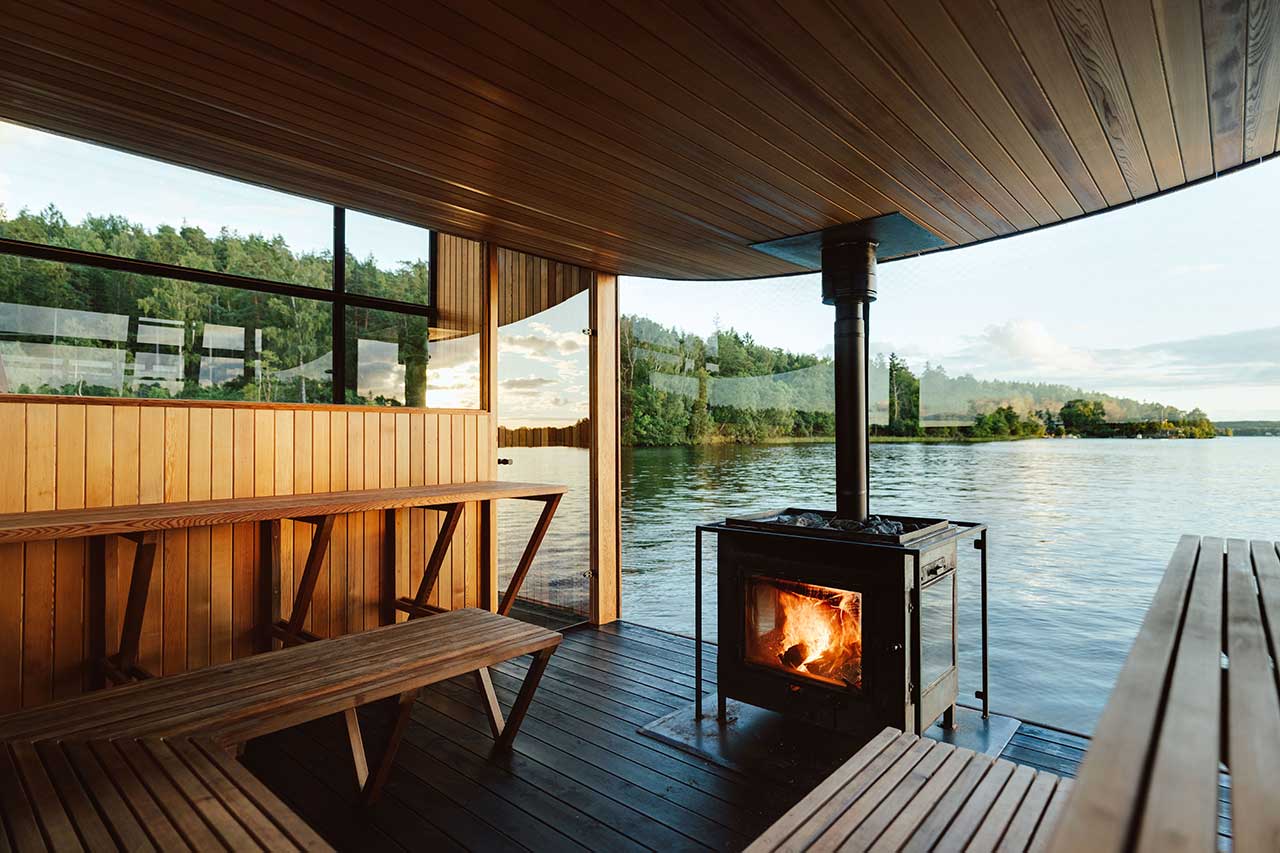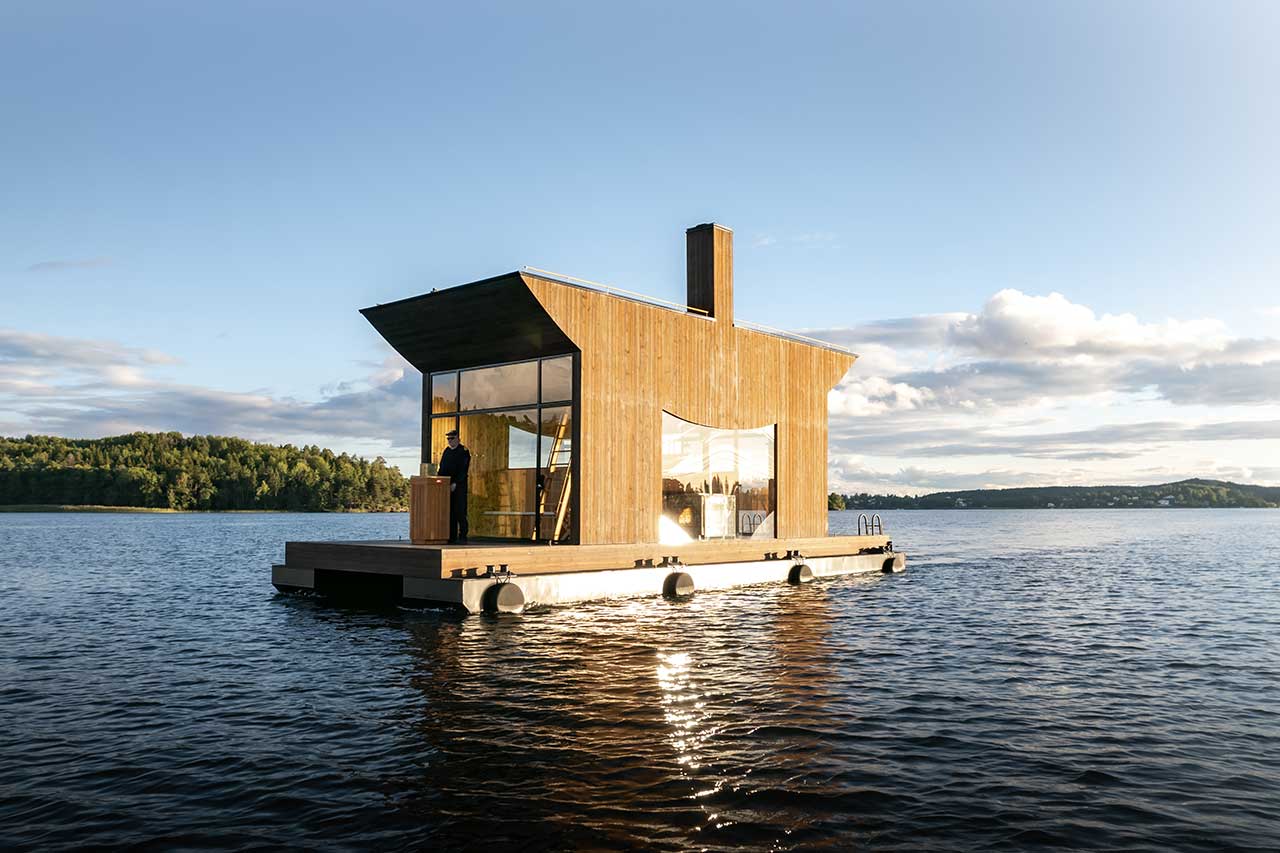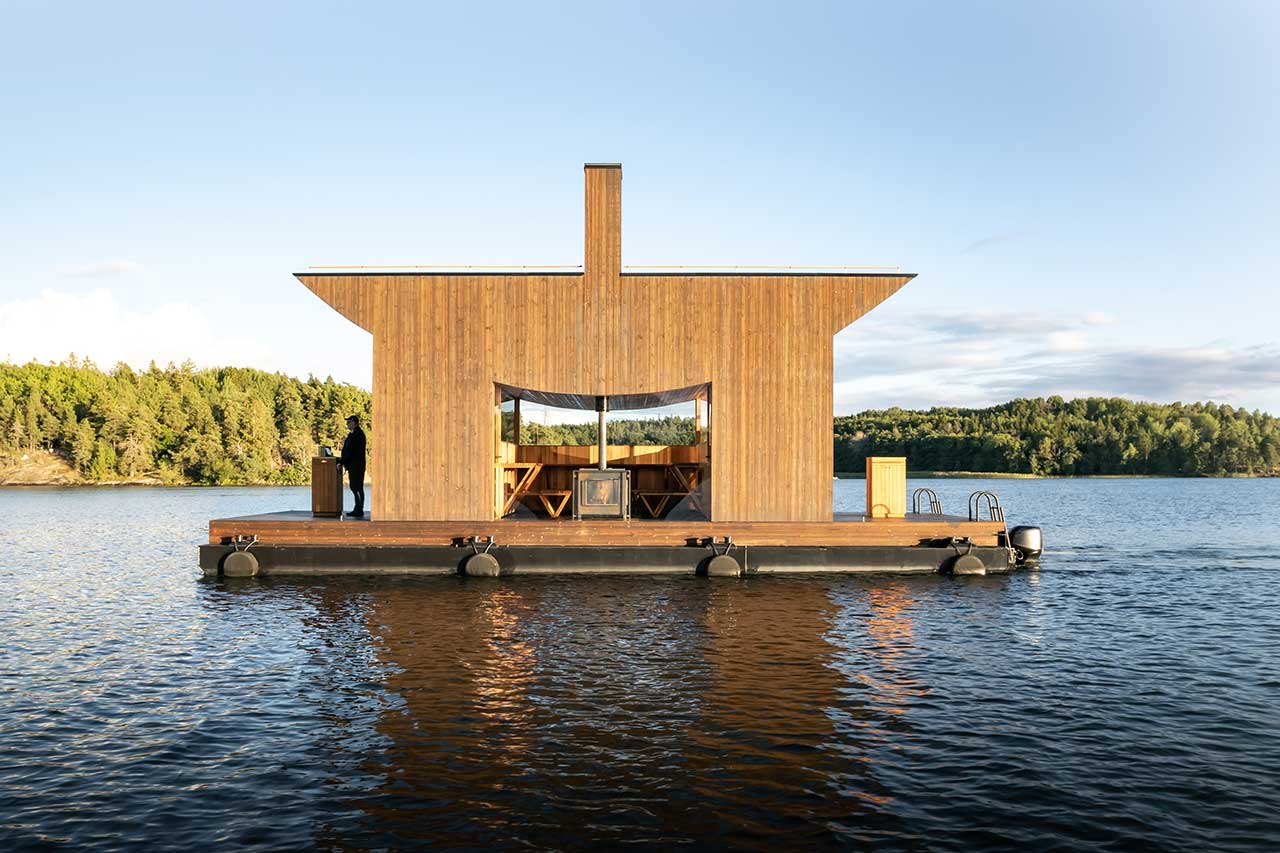 A Custom Floating Sauna To Be Enjoyed in the Stockholm Archipelago
1/19 Photos
2/19 Photos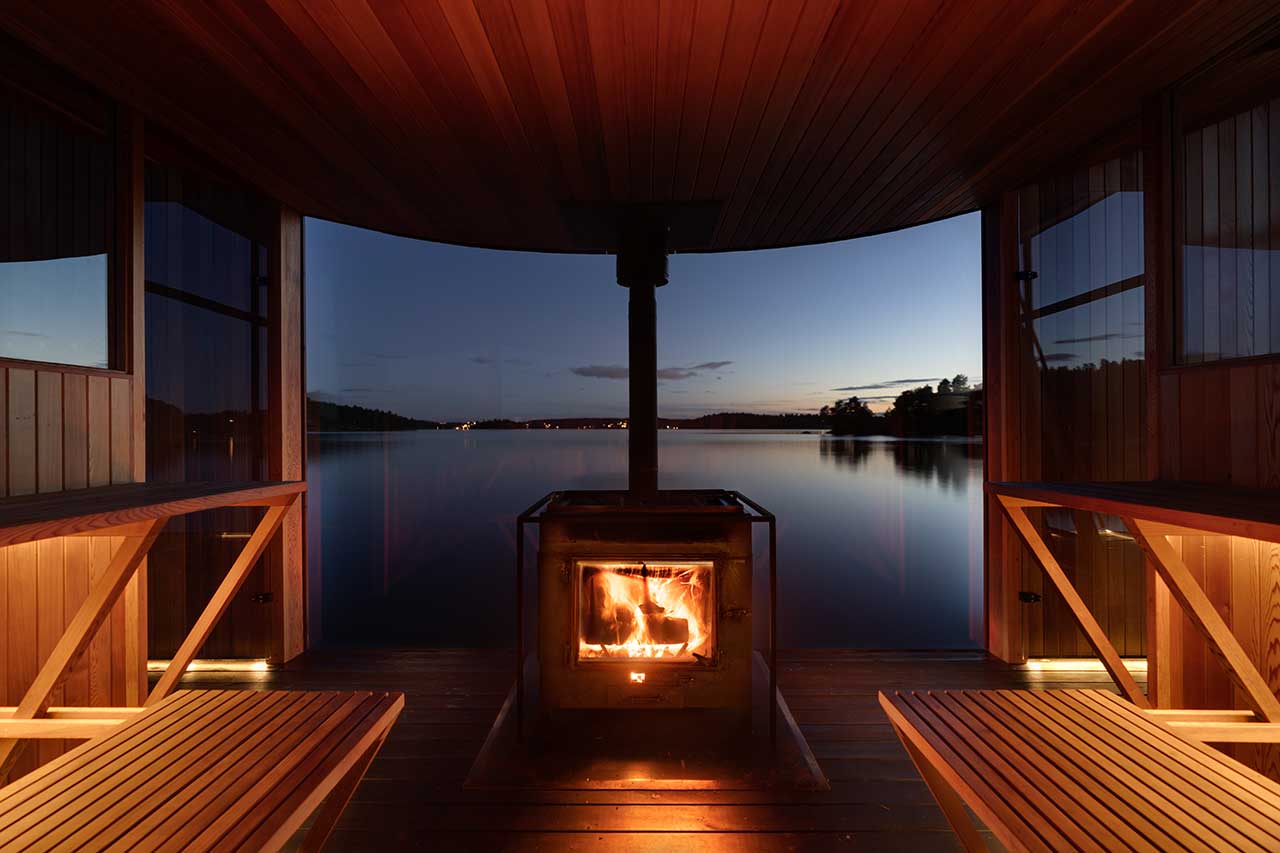 3/19 Photos
4/19 Photos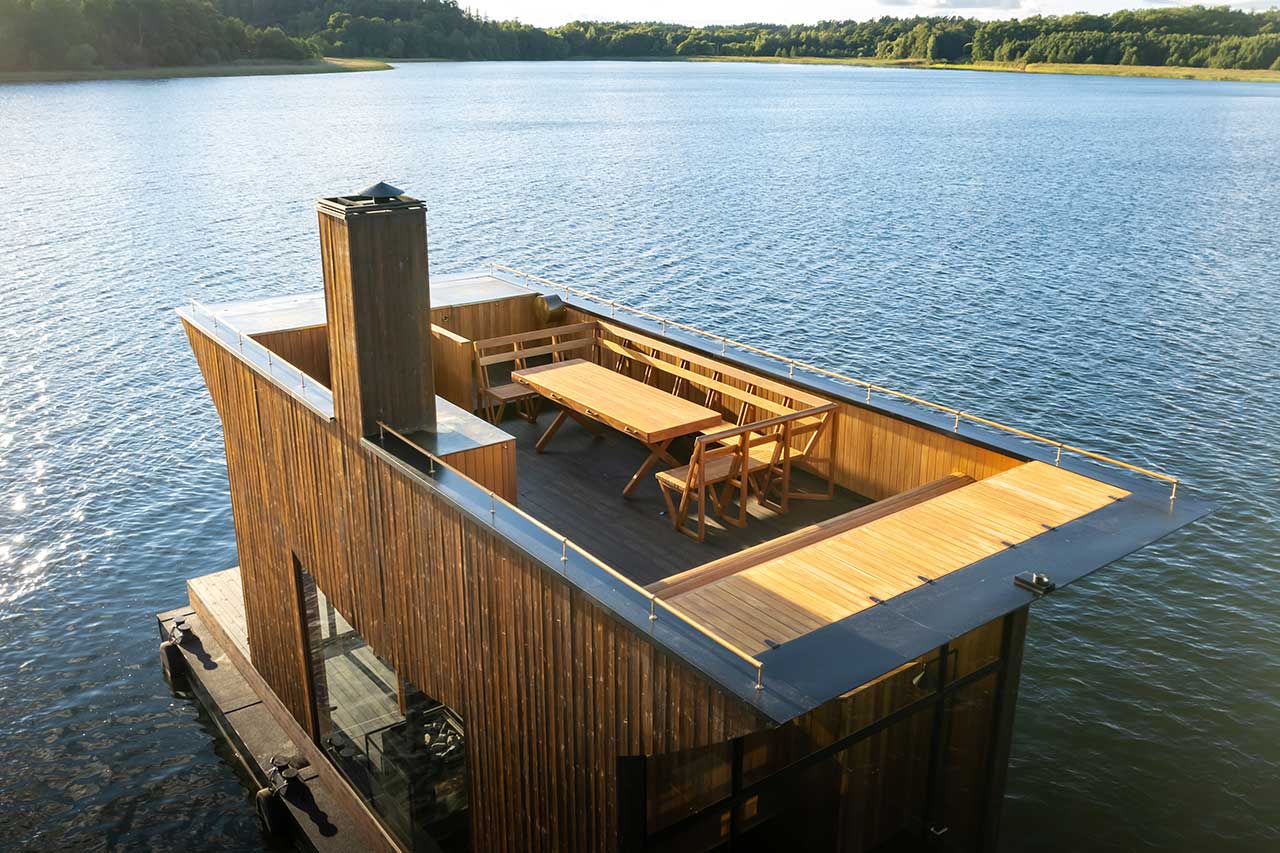 5/19 Photos
6/19 Photos
7/19 Photos
8/19 Photos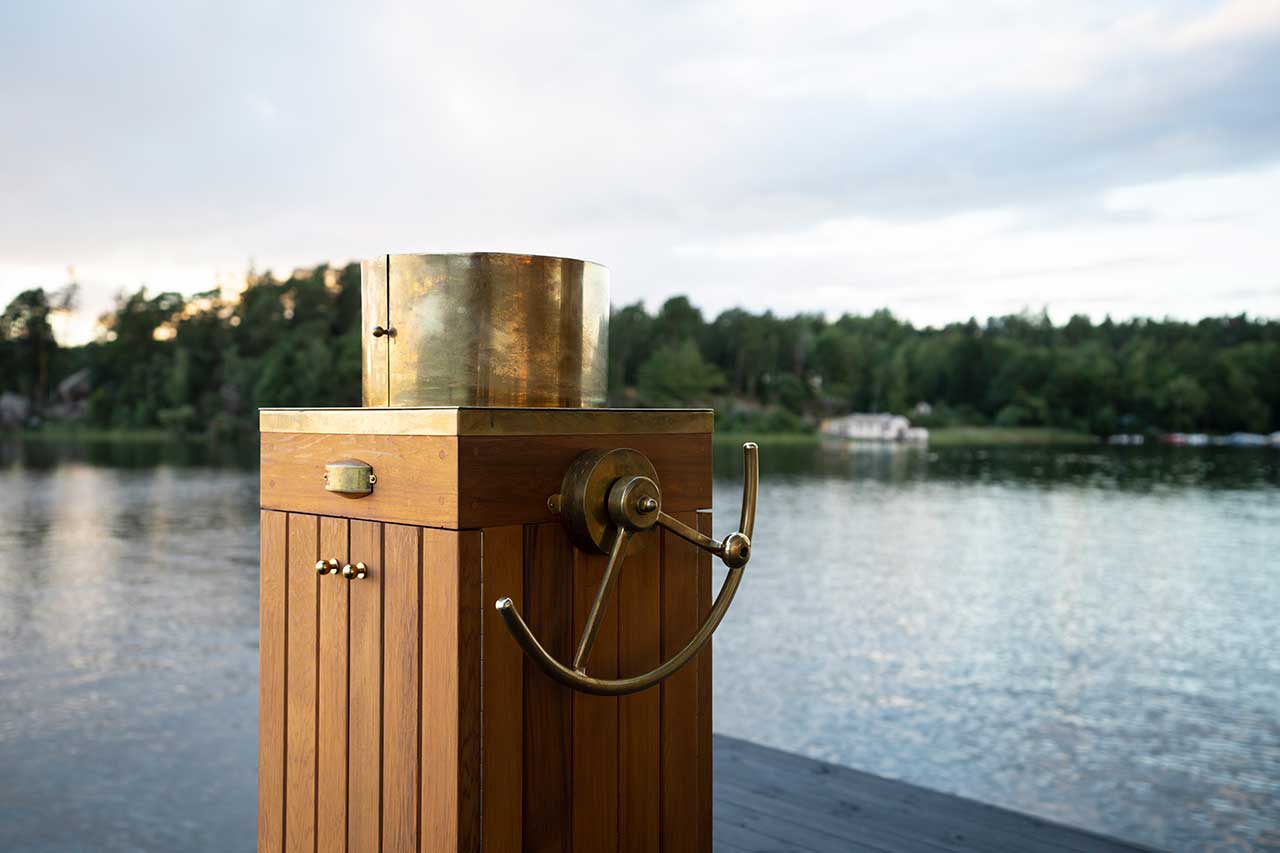 9/19 Photos
10/19 Photos
11/19 Photos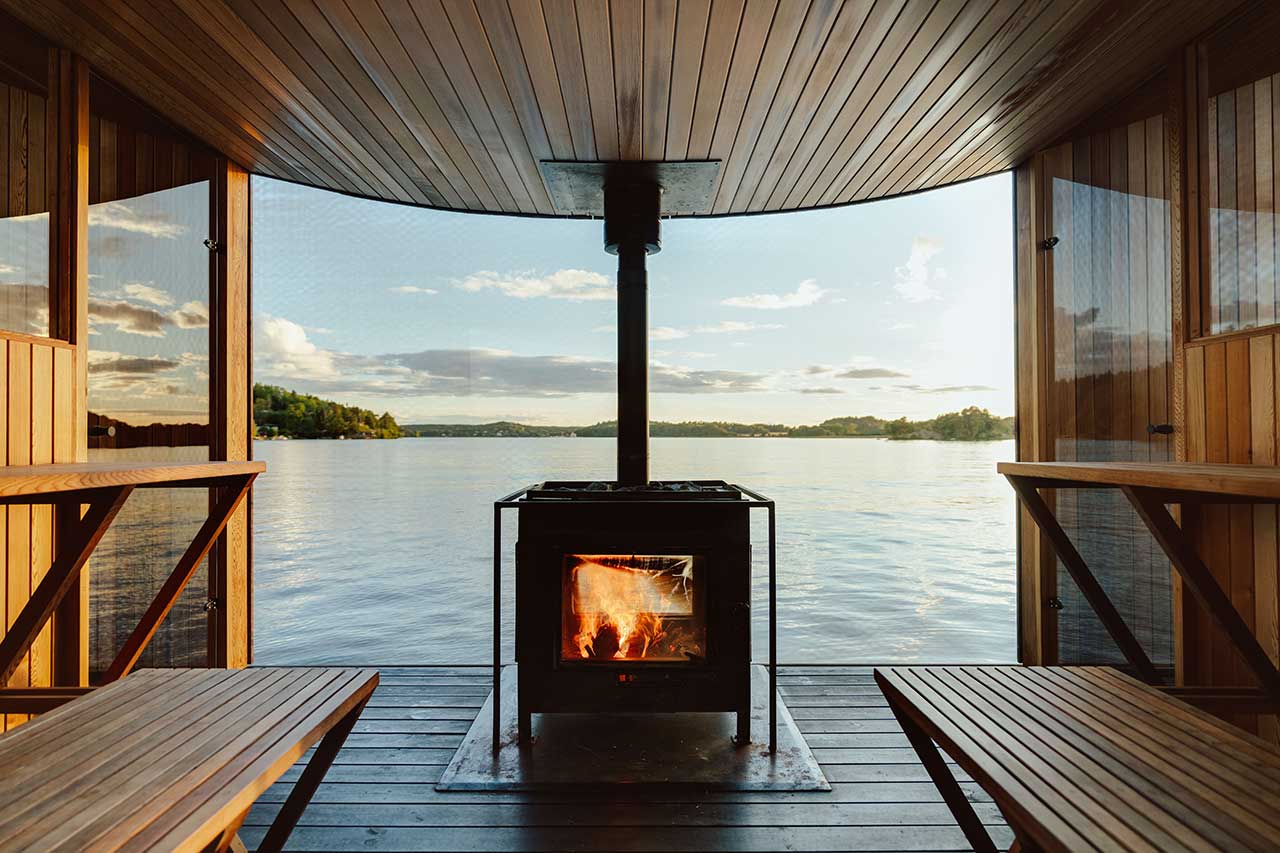 12/19 Photos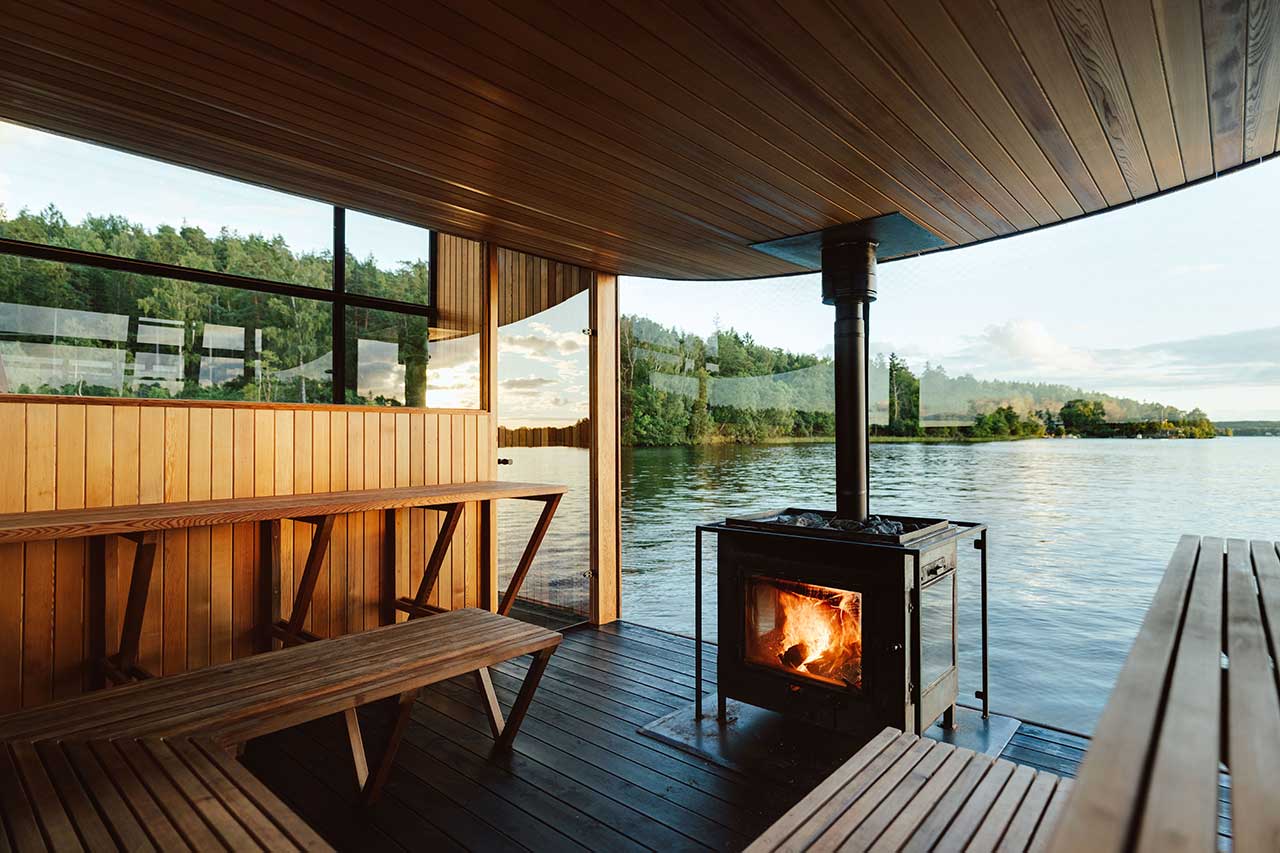 13/19 Photos
14/19 Photos
15/19 Photos
16/19 Photos
17/19 Photos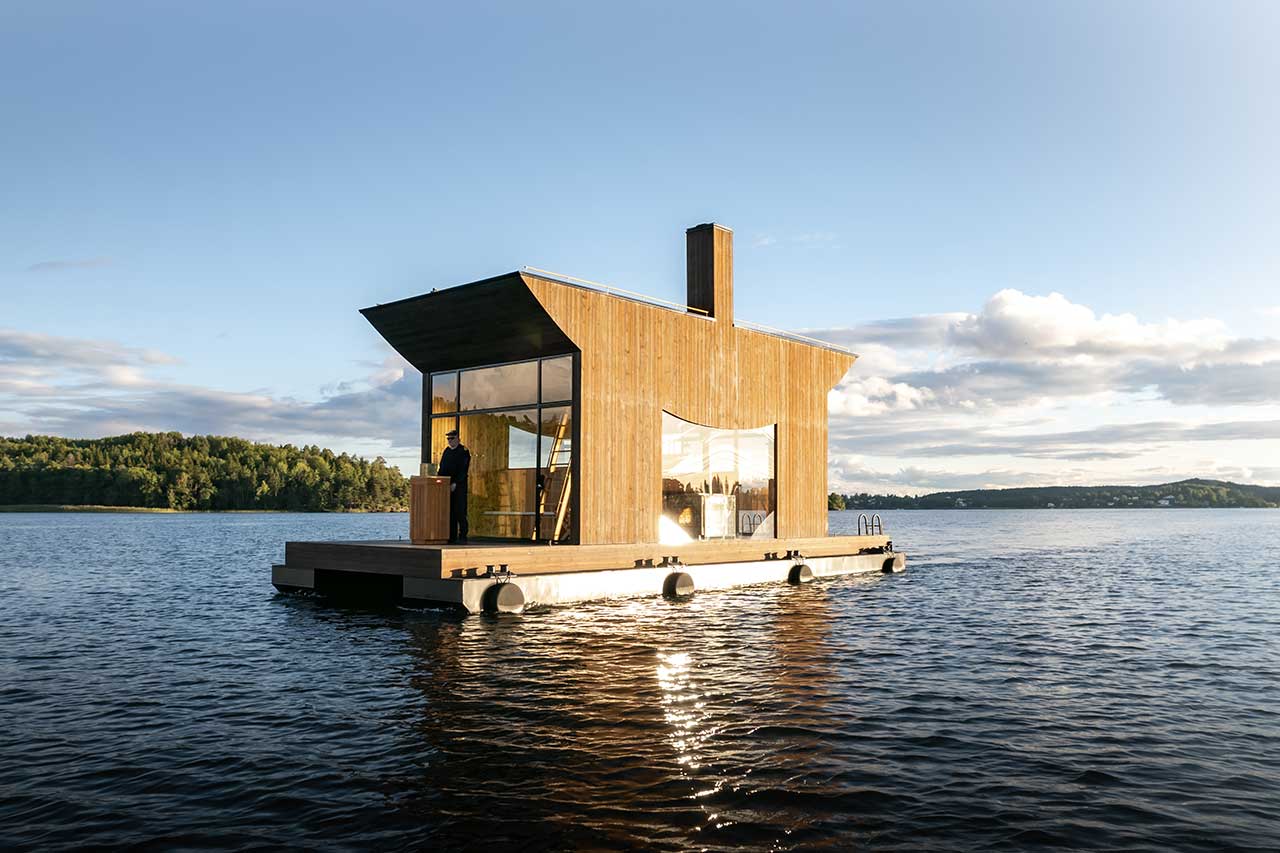 18/19 Photos
19/19 Photos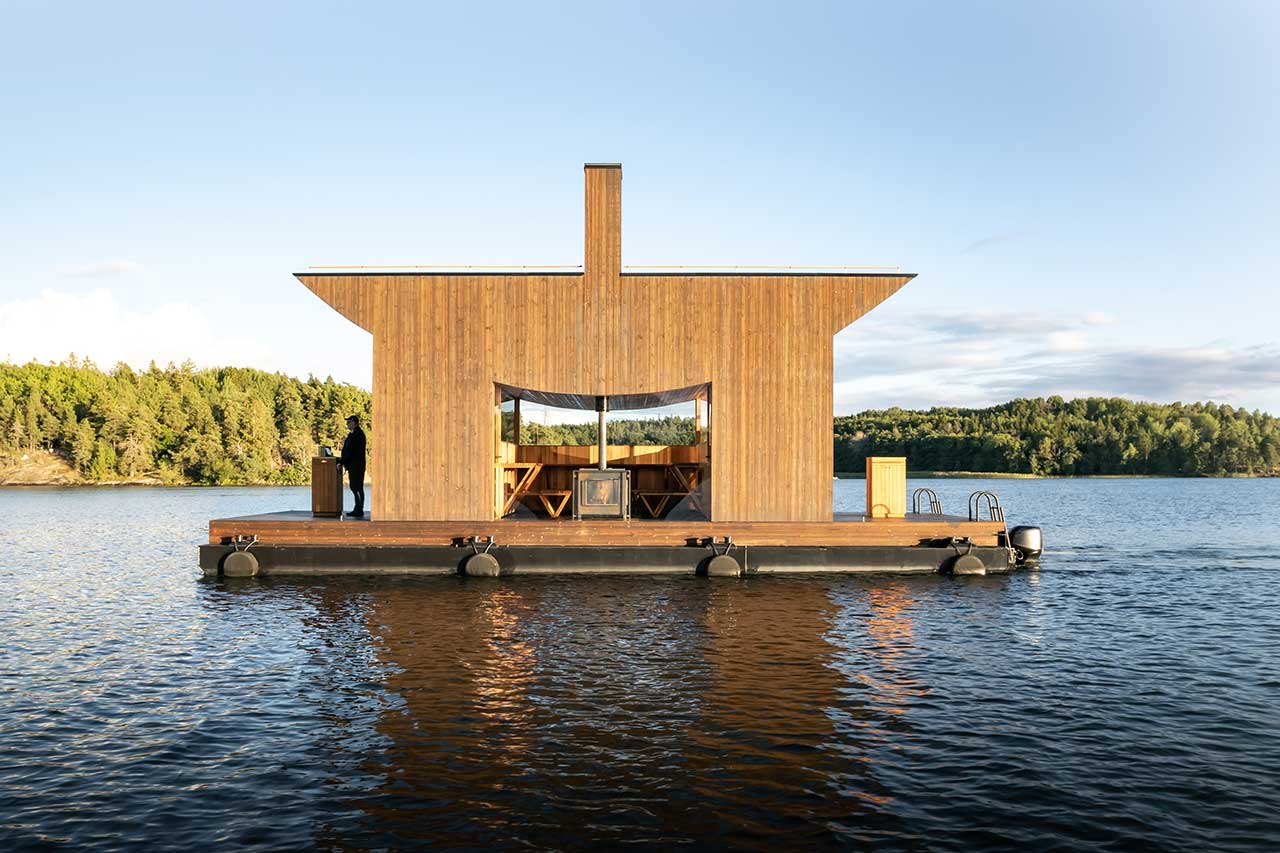 Thomas Sandell and Johan Strandlund of Swedish architecture firm sandellsandberg architects designed a custom floating sauna called Big Branzino. With a top speed of five knots, the modern sauna is designed to be enjoyed by its owners and their guests within the Stockholm archipelago. The sauna's design gives nod to a boat's bow shape with the arch's lower part dedicated to getting warm around the fire and the upper part opens up to admire the night sky.
Master carpenter Leif Persson at Kungsör Shipyard in Stockholm built Big Branzino by hand using pine on the exterior to blend in with nature and western red cedar for the interior and furniture. The sauna's volume is built atop a catamaran steel hull which keeps it balanced and stable, while providing much-needed storage space.
The lower level houses two layers of benches oriented around a sauna oven that was custom designed by a blacksmith with glass on all sides.
On the deck, the steering equipment is built within a cedar cabinet with a revolving brass case on top to hides all of the modern navigation equipment. The steering wheel was custom made to match the rest of the brass details.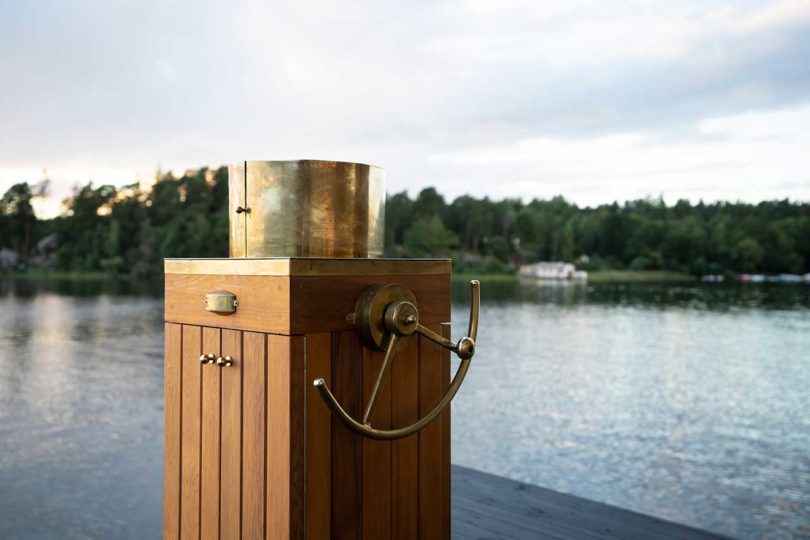 On the top deck level, a cedar table with brass handles is designed to fold up and be stowed away when more room is needed.
Photos by Filip Gränström.