The cold hard fact that winter is pretty much here is quite hard to swallow because as the temperatures drop, we dream of sunny days even more. The winters might seem long for many which means we need to focus on all things warm and cozy to get us by, so we're dreaming of summer days by the pool, ocean, and even in the backyard. A bonus to that dream is something comfortable to lounge around in and José A. Gandía-Blasco's Daybed is just that.
Designed for Gandia Blasco, the Daybed is part of their Outdoor Spaces collection providing the perfect open-air retreat on the patio, at the beach, or by the pool. Its simple architectural silhouette offers a private space for lounging, relaxing, or even socializing while soaking up the sun.
The structure houses a reclining lounger bed and canopy, which are clad in either a water repellent textile or aluminum slats, or they can be combined.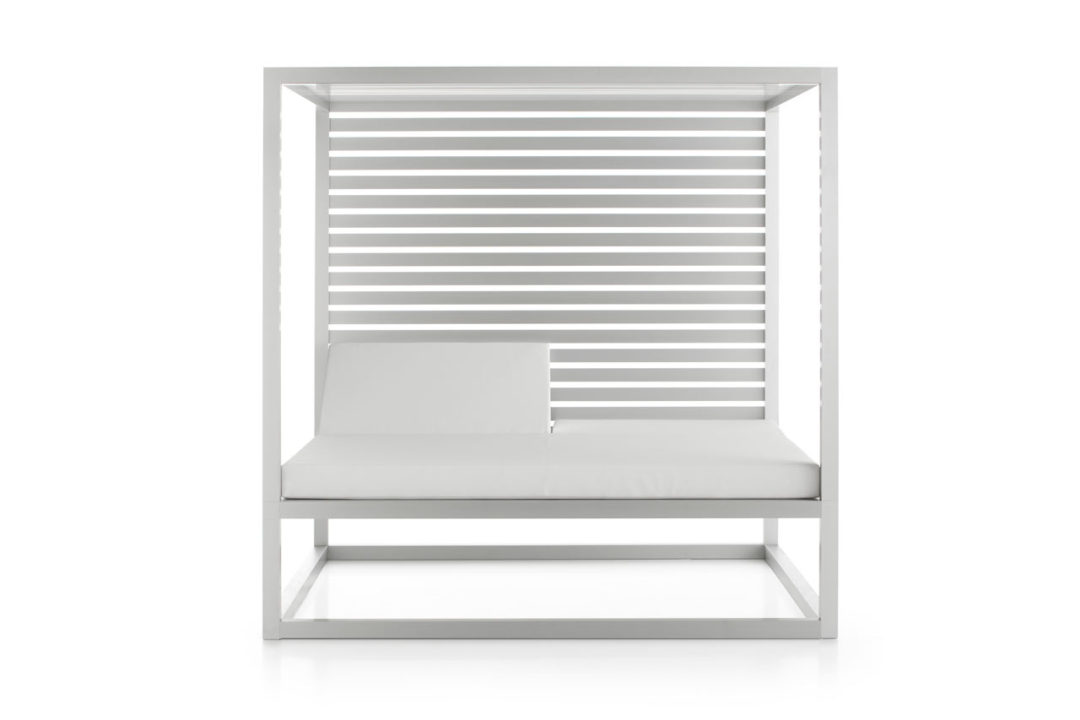 Design From Around The Web