A Loft in Slovenia With Interior Windows Allowing for Natural Light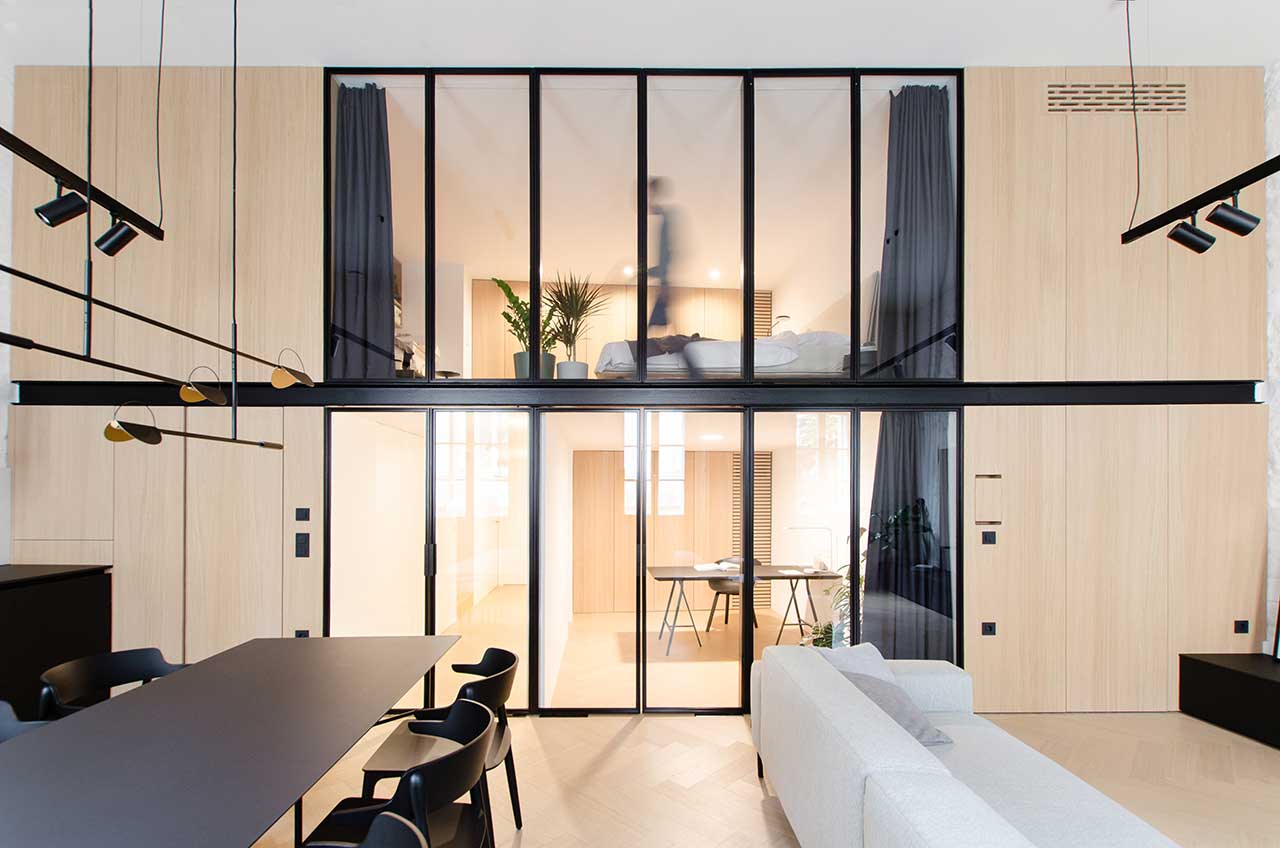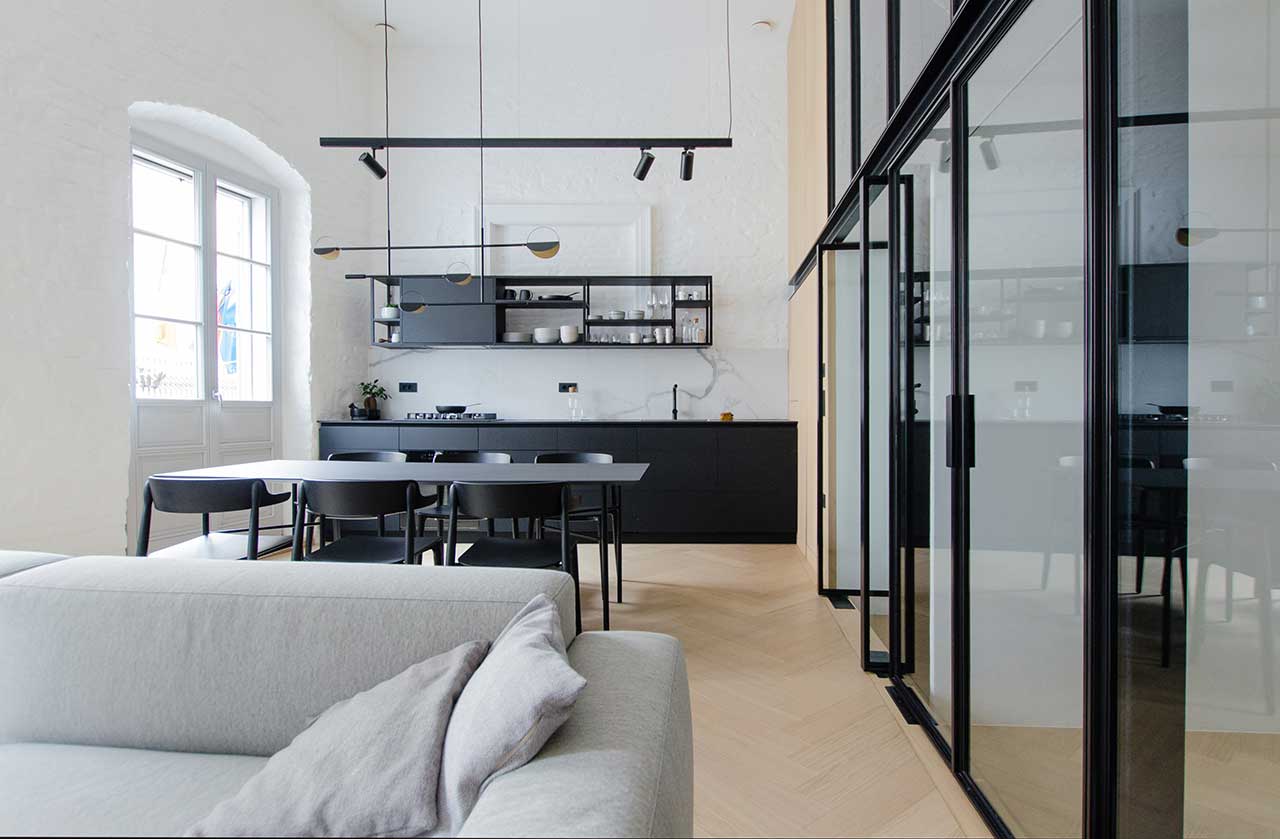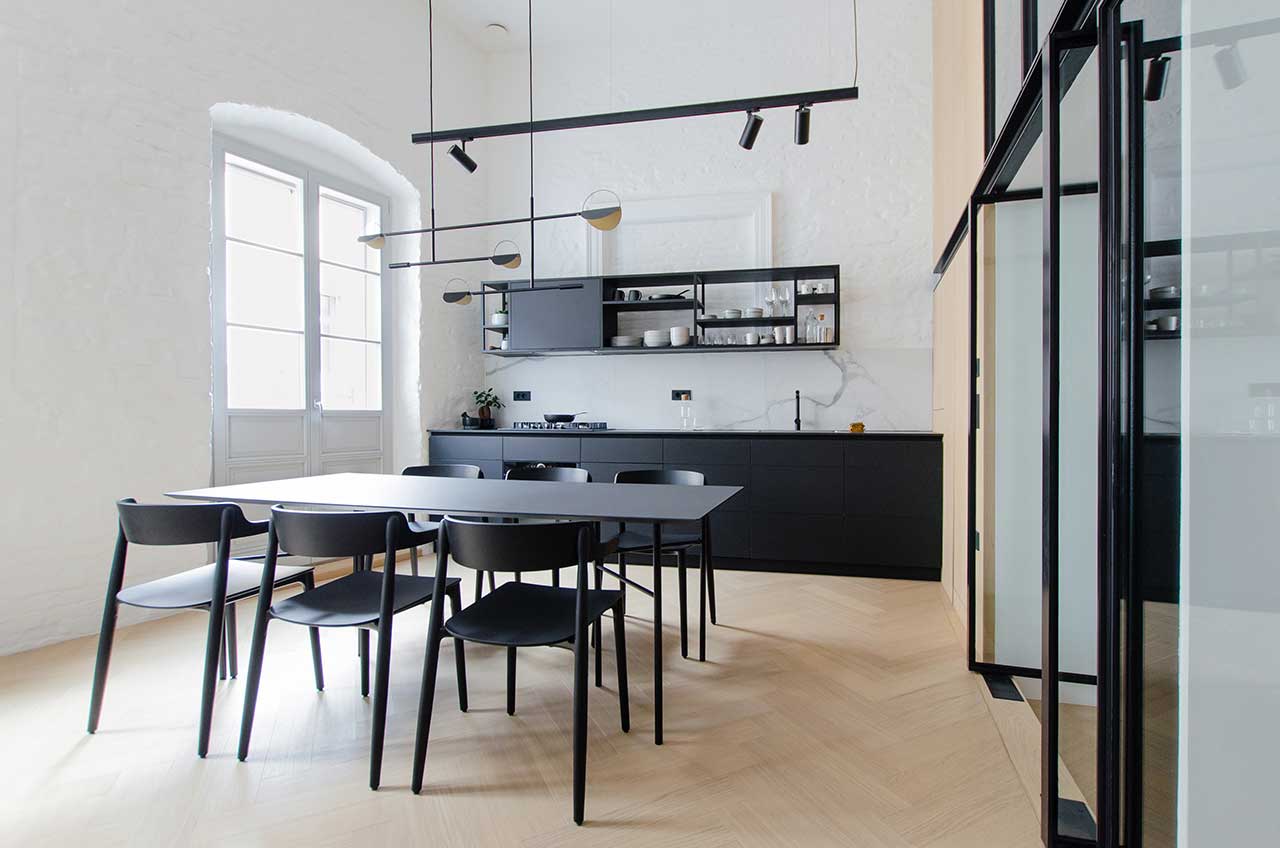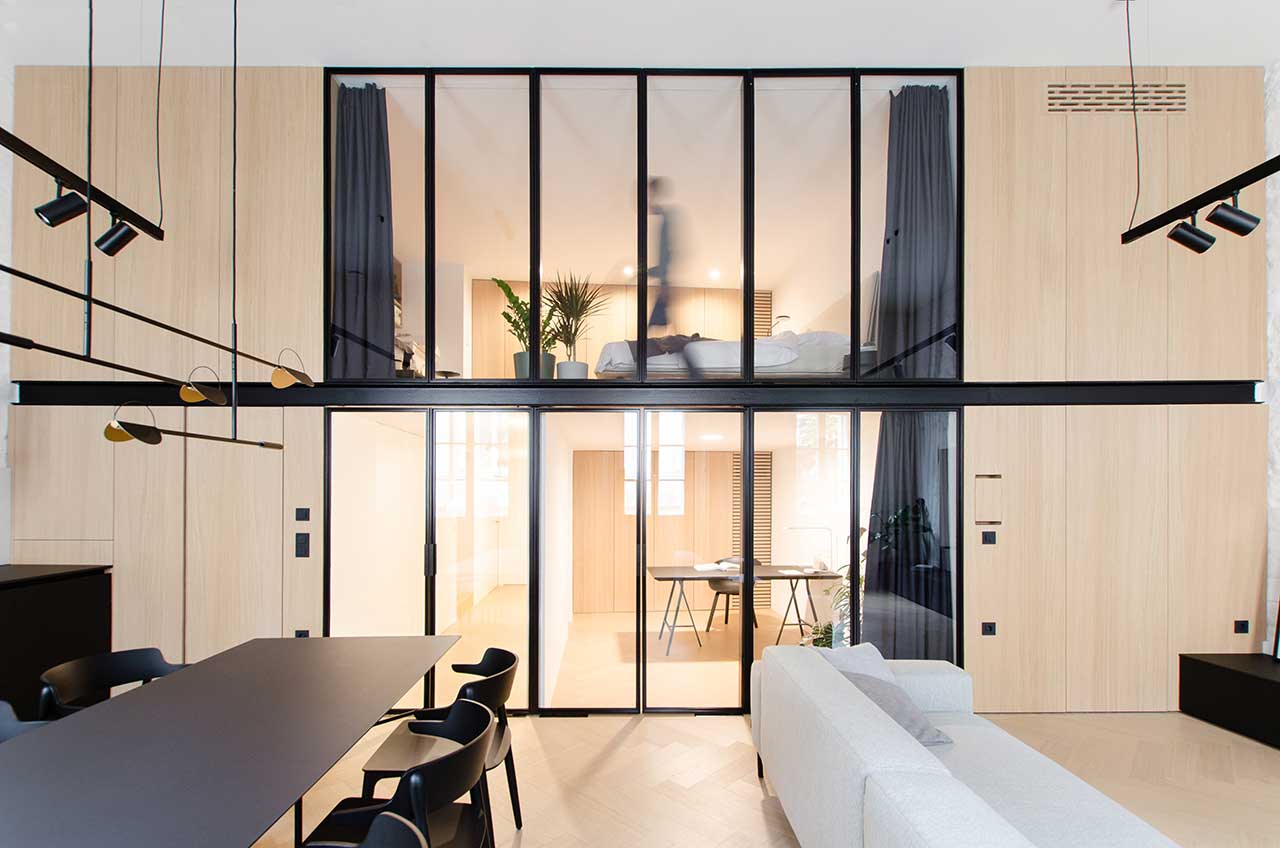 A Loft in Slovenia With Interior Windows Allowing for Natural Light
1/17 Photos
2/17 Photos
3/17 Photos
4/17 Photos
5/17 Photos
6/17 Photos
7/17 Photos
8/17 Photos
9/17 Photos
10/17 Photos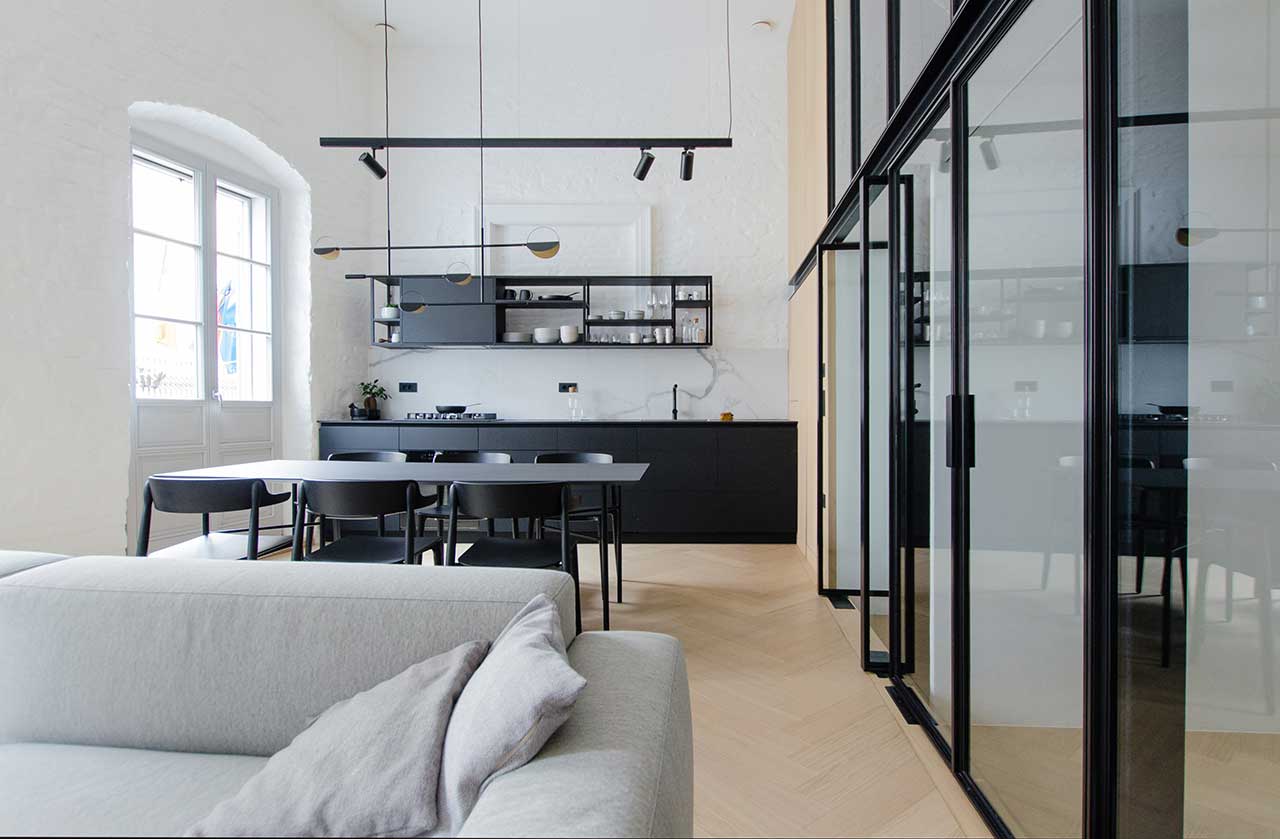 11/17 Photos
12/17 Photos
13/17 Photos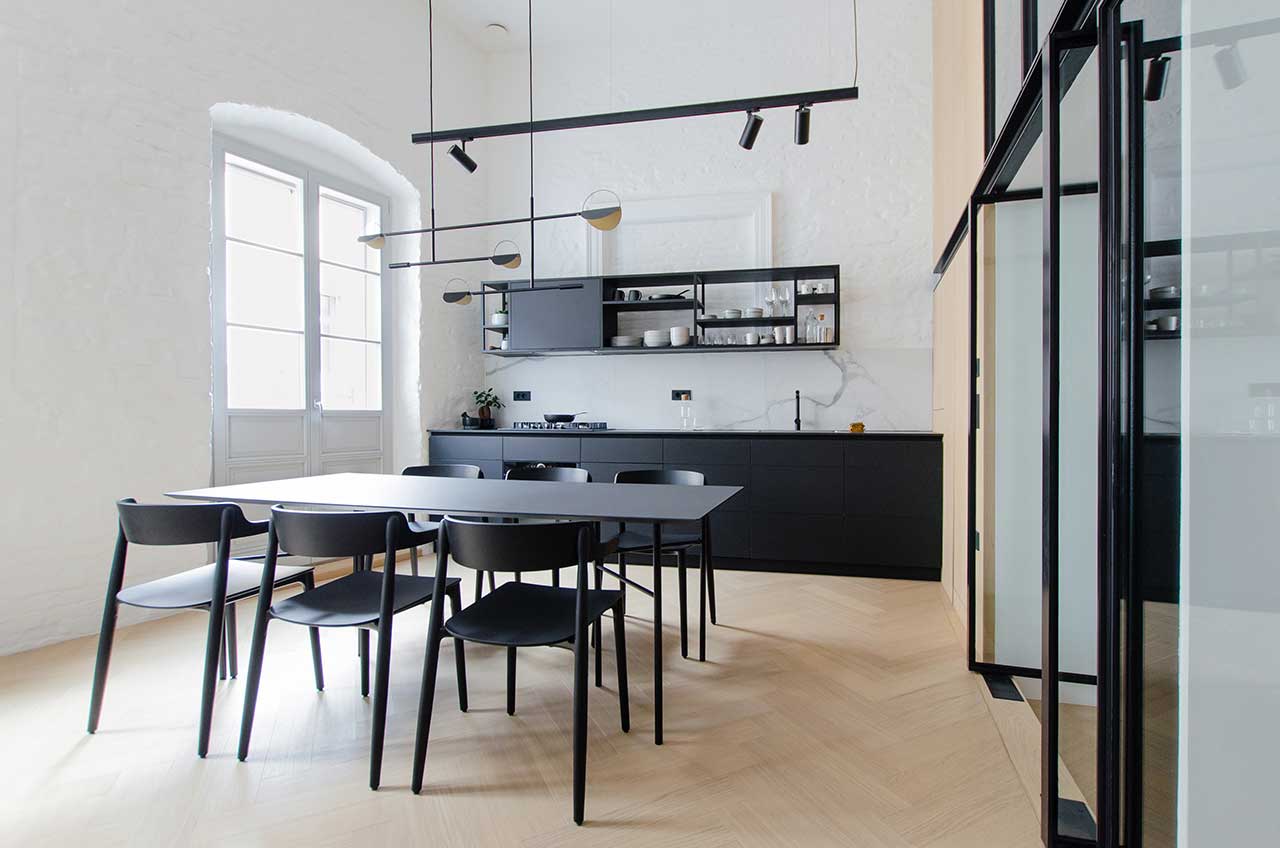 14/17 Photos
15/17 Photos
16/17 Photos
17/17 Photos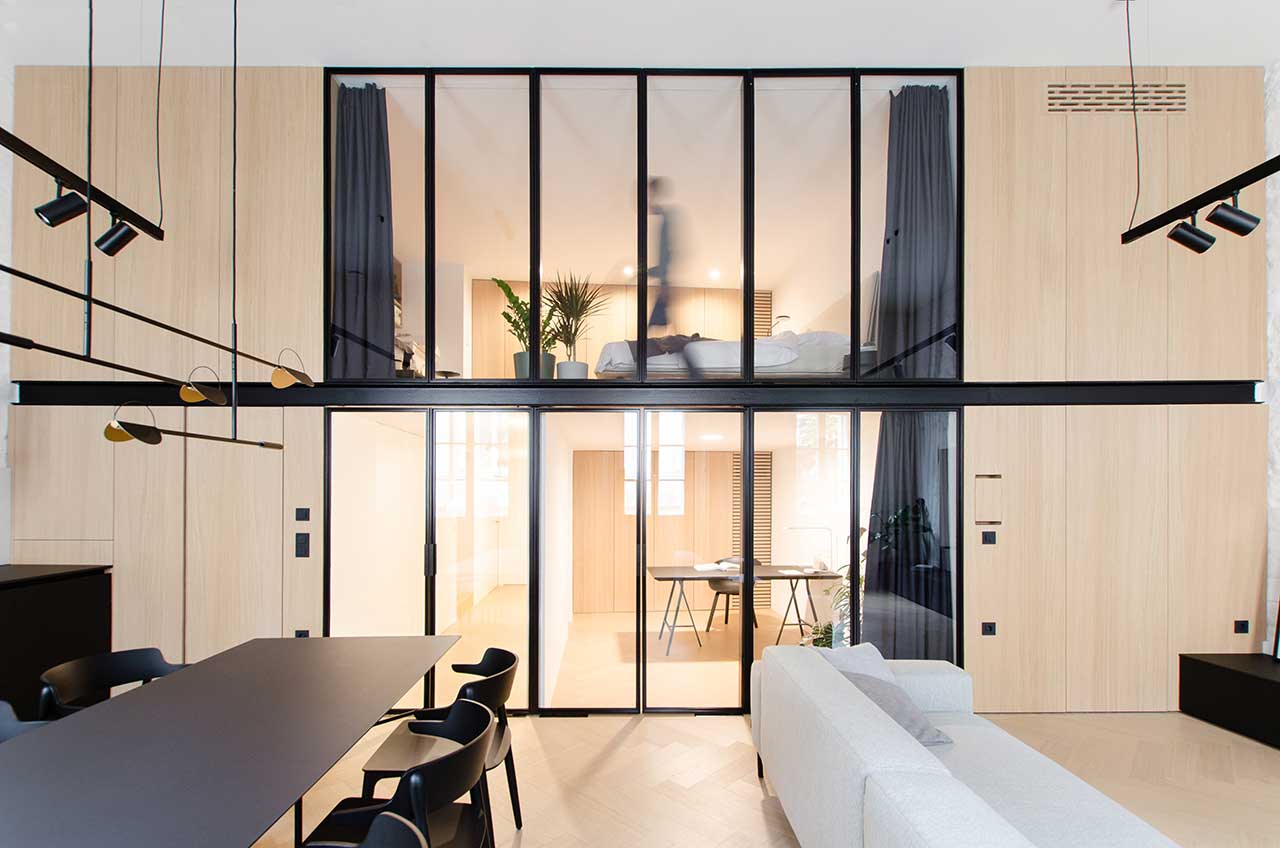 Marasovic Arhitekti recently completed a renovation of a first floor apartment in the center of Koper, Slovenia. Apartment v2 is located in a historical home that housed a noble family prior to World War II, and afterwards it was broken up into apartments. One of the prominent details of the space was the double height ceiling, which offered the architects many possibilities during the design process. The challenges they faced were the limited number of windows (only three) and the client requiring a multitude of spaces within the 100 square meters, including a large living room, a bedroom, an office that can also be another bedroom, bathroom, a storage room and utility space.
To achieve the finished results, the architects designed a second facade with two levels behind it. The double height space comprises an open living room, dining area and kitchen, while the lower floor behind the facade houses the office behind floor-to-ceiling windows, a hallway (also behind glass) that leads to the utility room, bathroom, closet and stairwell to the second floor bedroom. Upstairs, behind a matching set of glass panels, is the bedroom. The glass fronts allow natural light to the back of the apartment, opposite the three windows, as well as views of the main street.
Black details and furnishings pop against the stark white walls and pale wood elements. The minimalist kitchen features matte black cabinets for the lowers and a complementary open shelf above, with a Ferm Living dining table paired with matching Nemea chairs by Pedrali.
In the bedroom, the black-framed windows open for airflow, but can be blocked out with two layers of curtains for privacy and darkness when needed.
Photos by Blaž Skorjanc.