A Minimalist Home in Montreal Is Renovated With a Statement Staircase
A Minimalist Home in Montreal Is Renovated With a Statement Staircase
1/12 Photos
2/12 Photos
3/12 Photos
4/12 Photos
5/12 Photos
6/12 Photos
7/12 Photos
8/12 Photos
9/12 Photos
10/12 Photos
11/12 Photos
12/12 Photos
Maison Rio is a minimalist home located in Montreal, Canada, designed by Mélodie Violet of Imagine. The project was a complete gut renovation of the house devoid of alterations for approximately 20 years. The studio sought to completely redesign the ground floor layout with the exception of the staircase, which would remain in its original position.
Although the staircase would preserve its original placement, it underwent a significant augmentation that would set the tone for the rest of the space. Most notable, curved transitions referencing the arched lines of the staircase can be seen throughout the interior in the form of archways and rounded fixtures.
"We are pleased to have succeeded in creating a bright and spacious home for the long term, and one that offers the clients the flexibility to expand in the future to accommodate acquired possessions from their lives and travels," concludes Ms. Violet.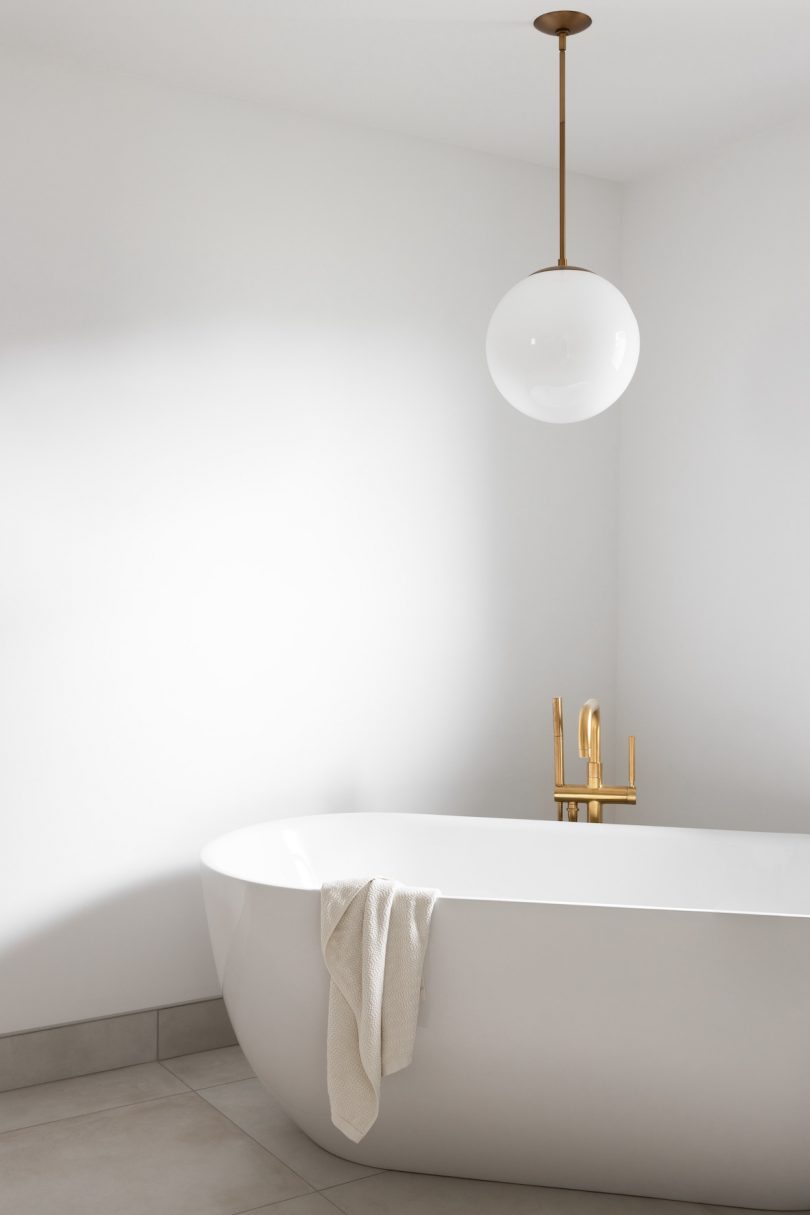 Photos by Studio CRBN.