A Modern Home Perched Above the Alaskan Shore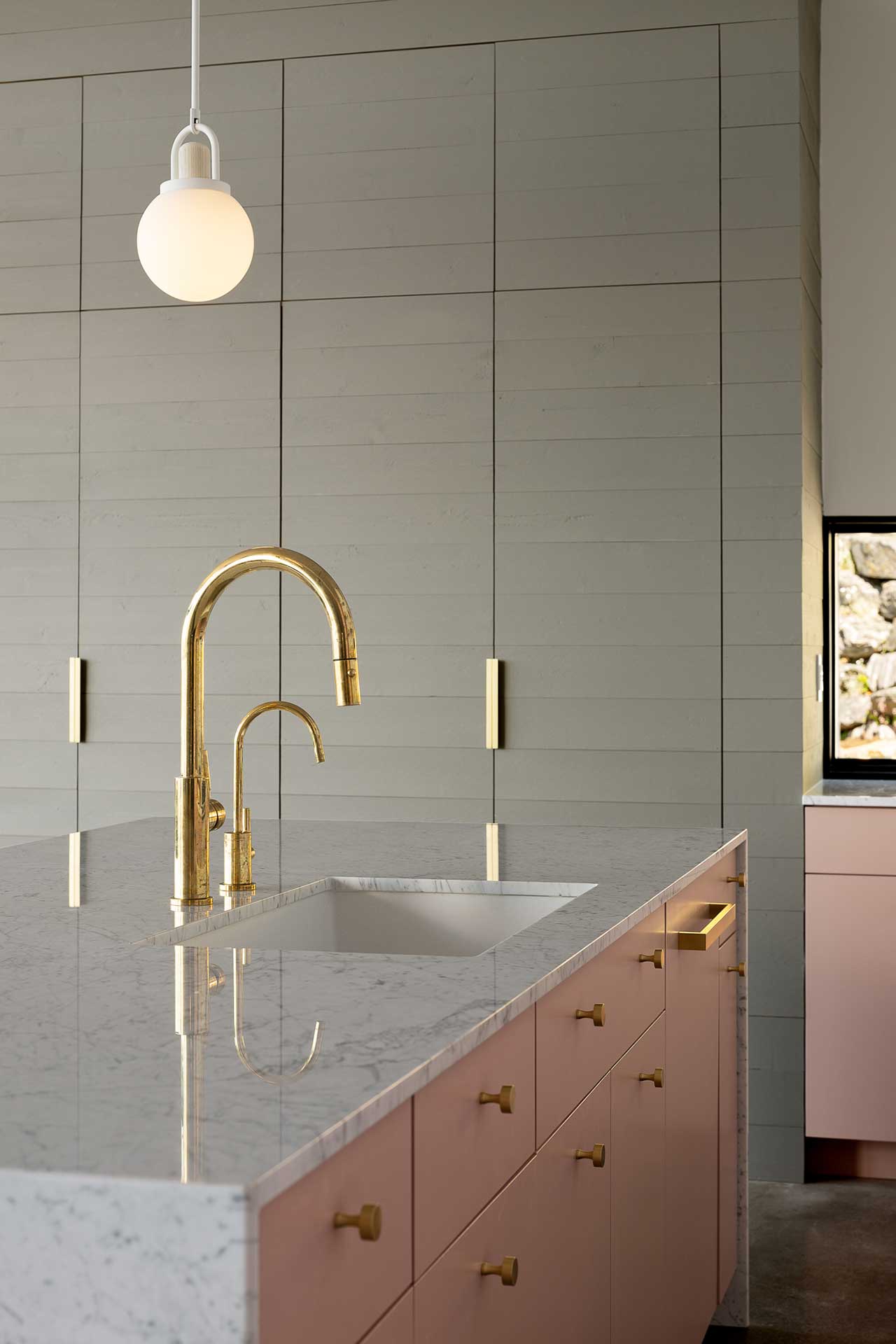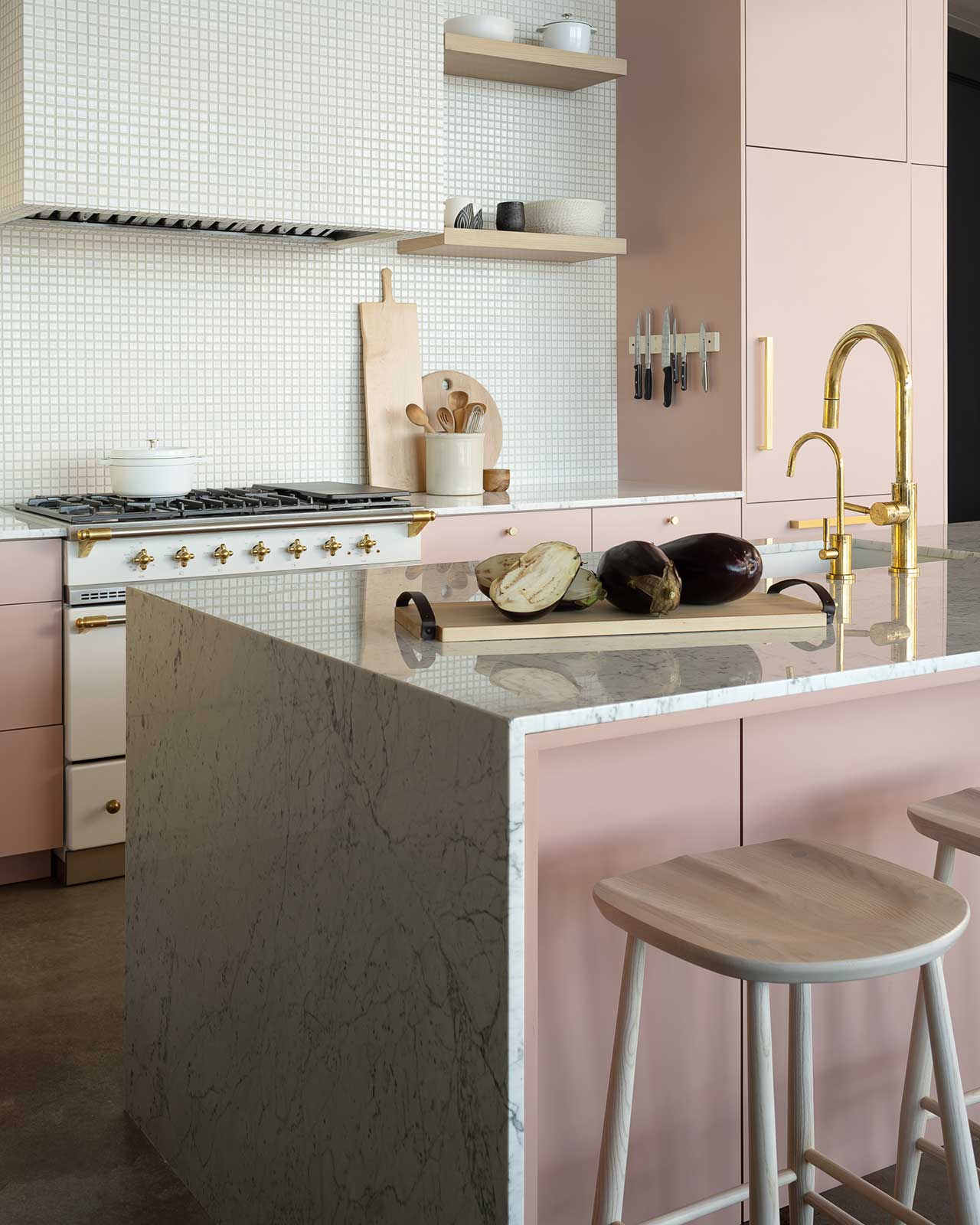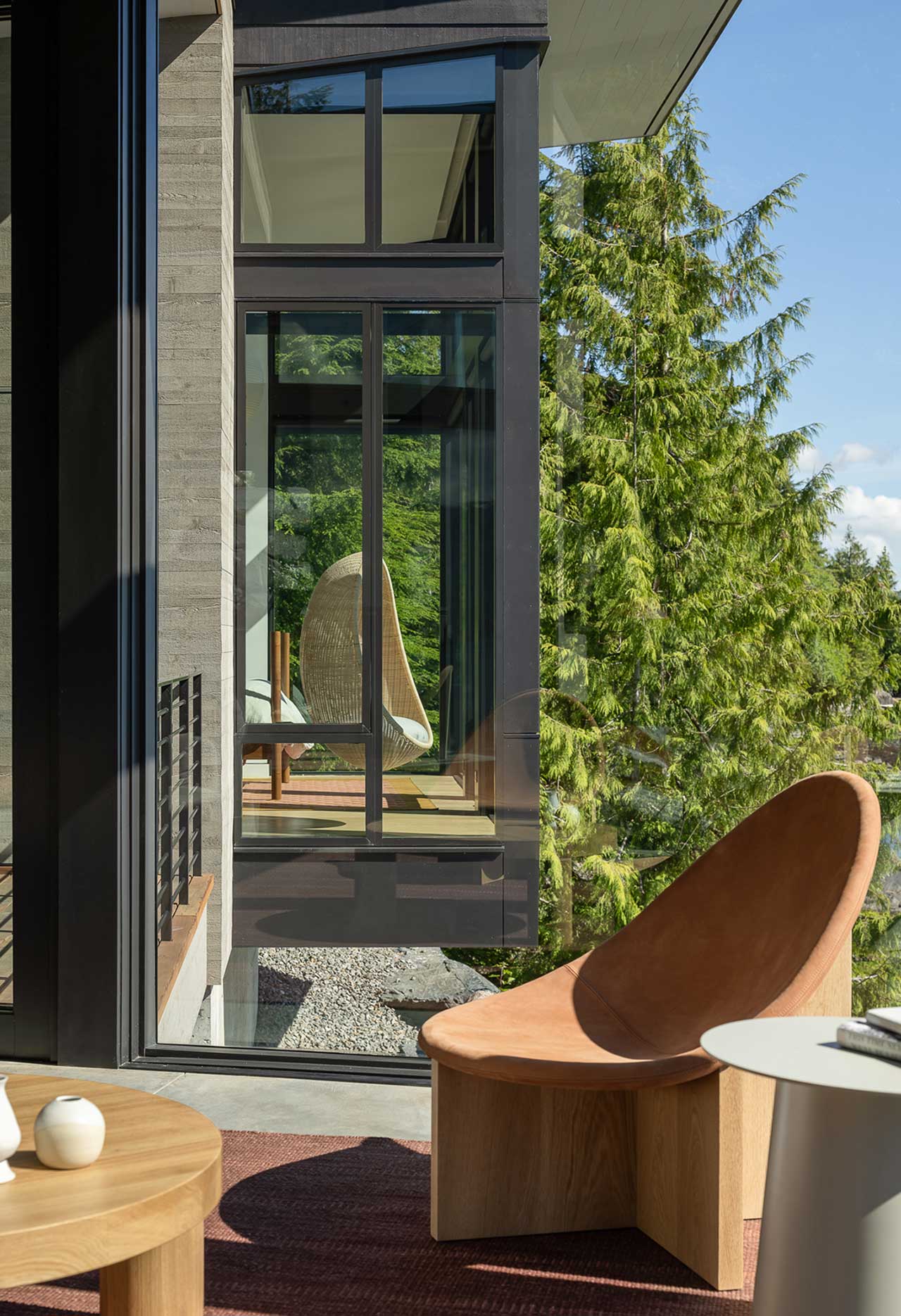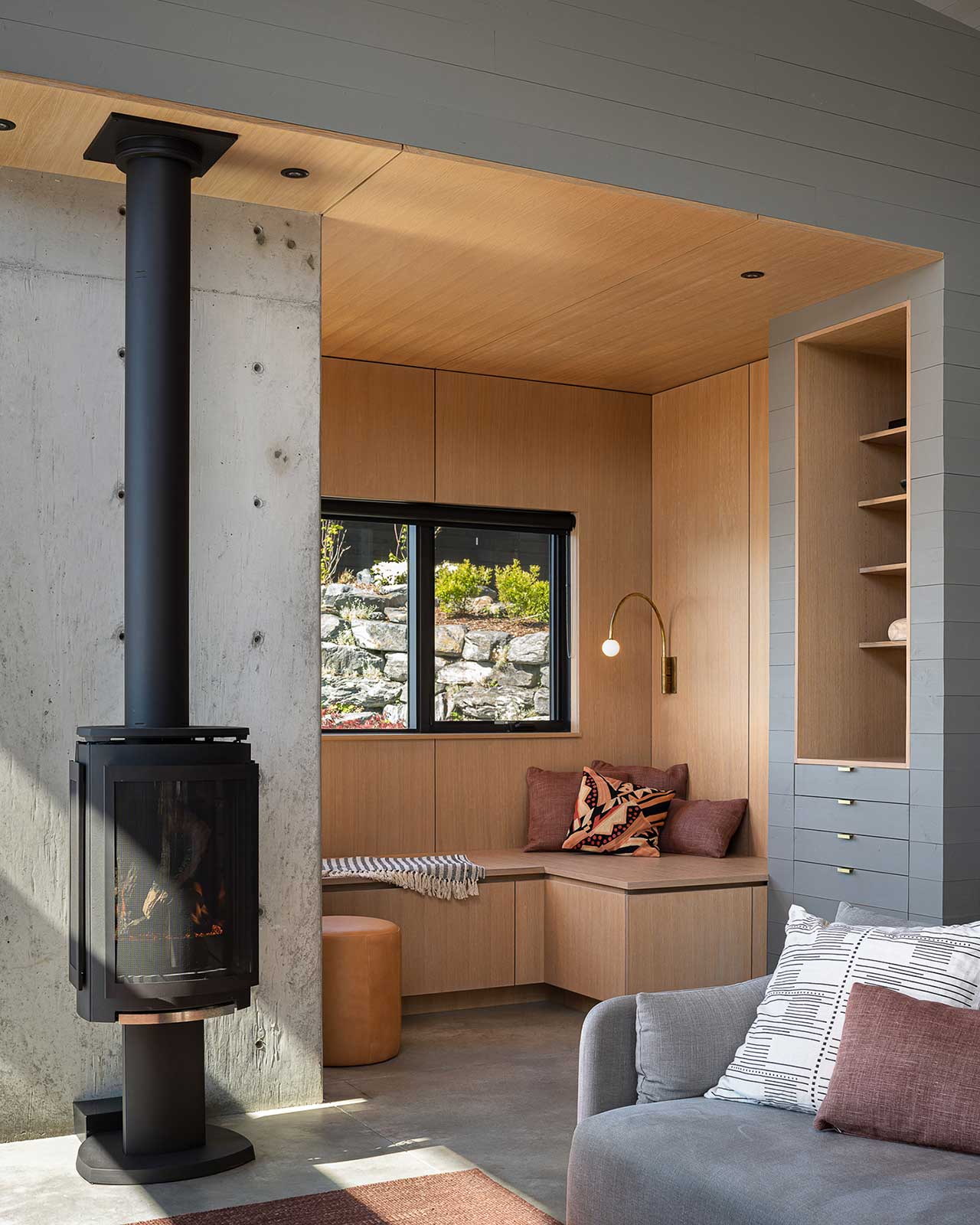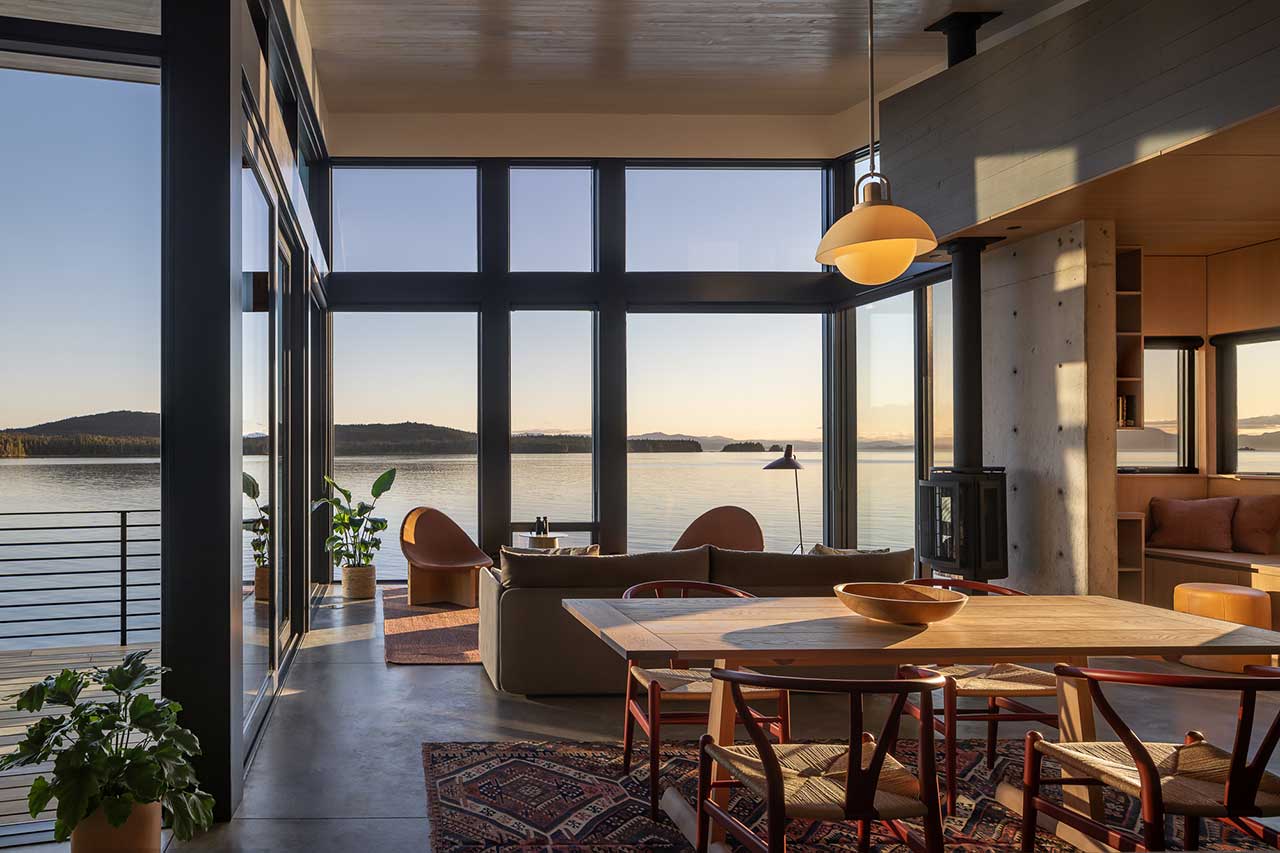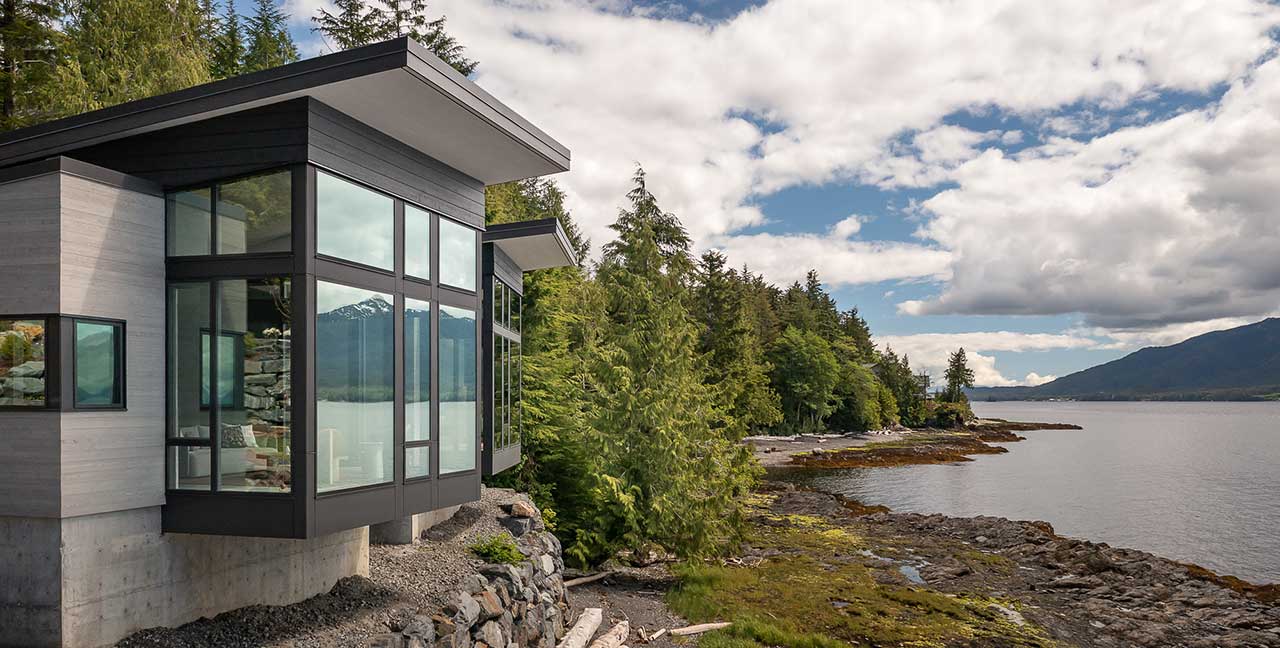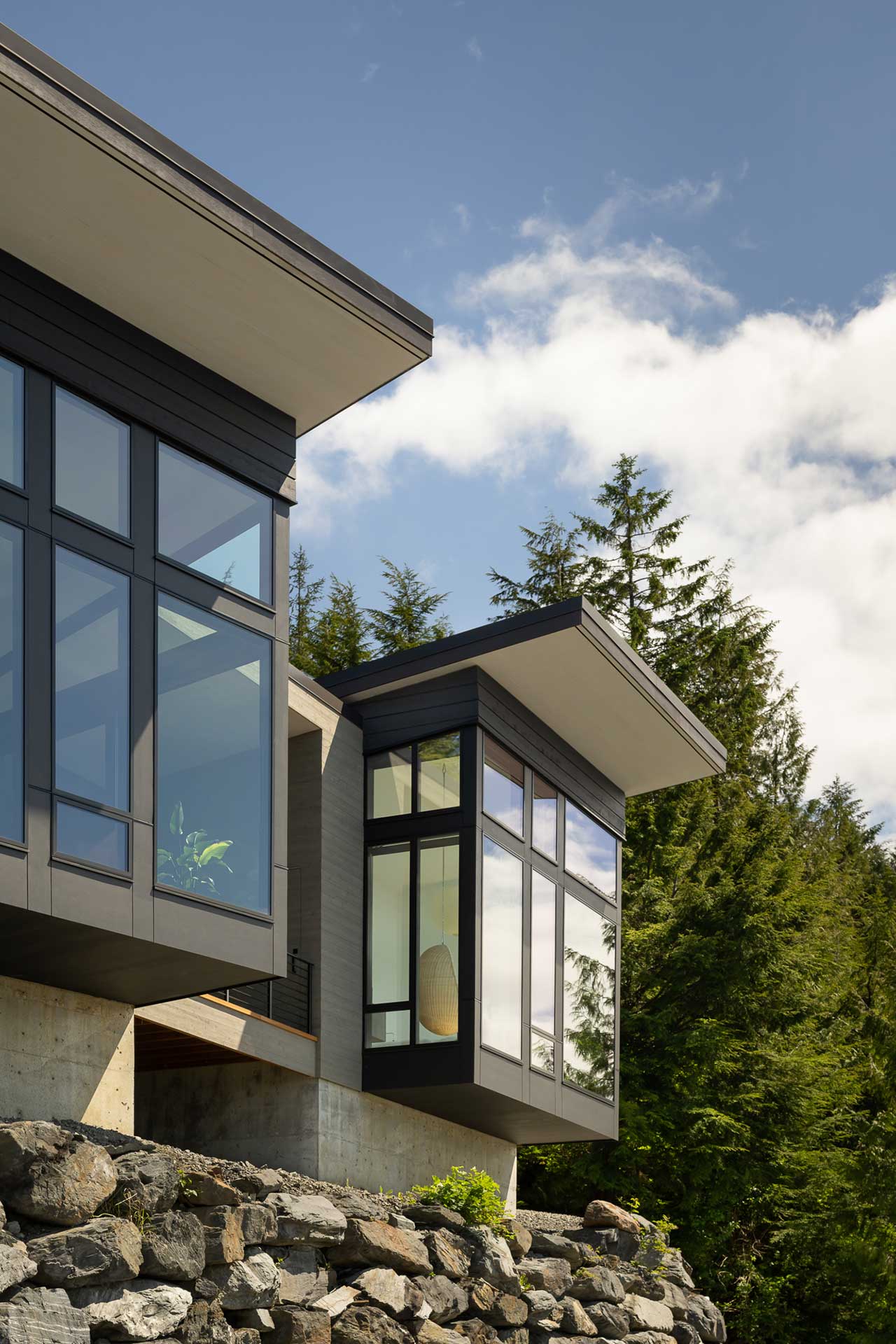 A Modern Home Perched Above the Alaskan Shore
1/18 Photos
2/18 Photos
3/18 Photos
4/18 Photos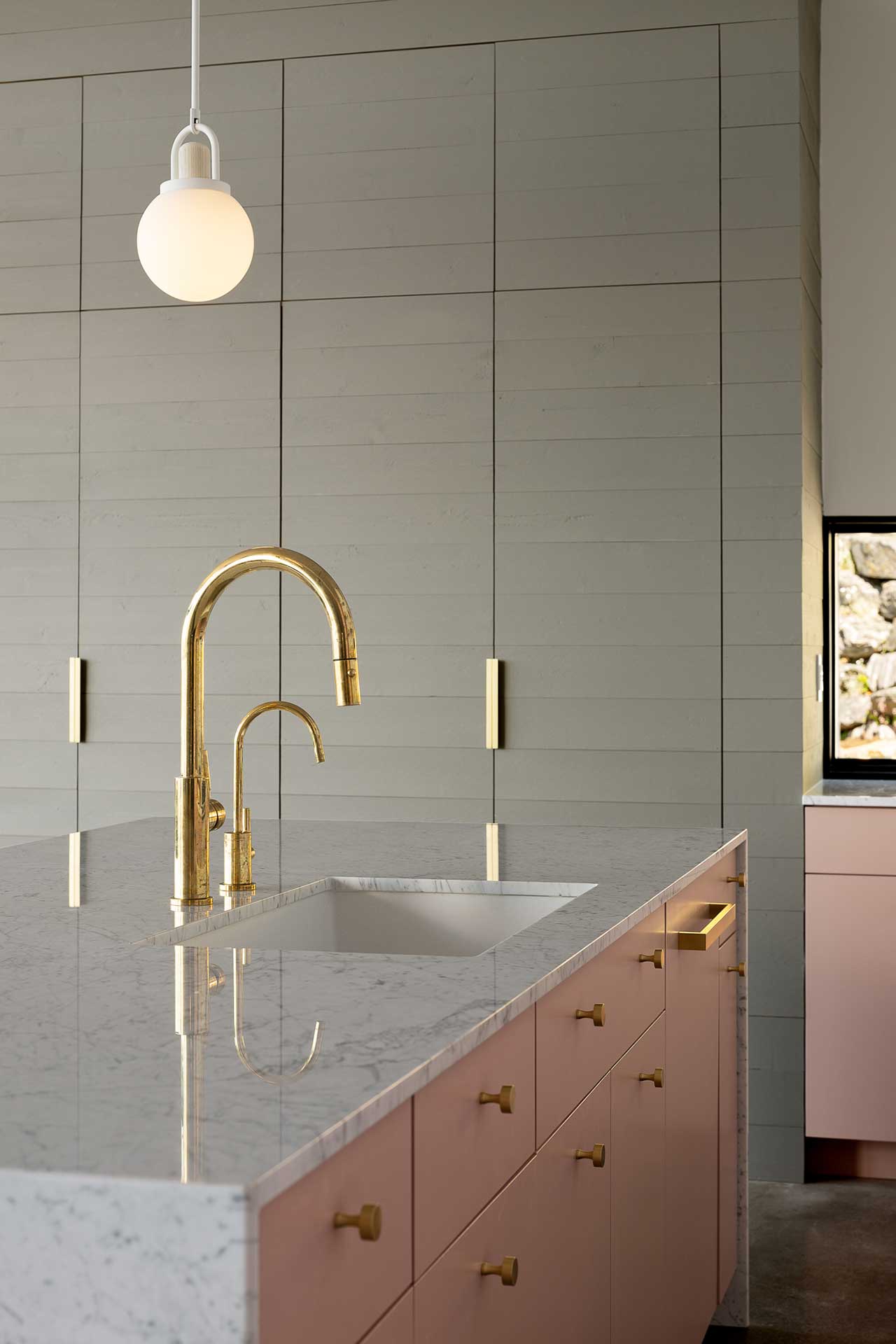 5/18 Photos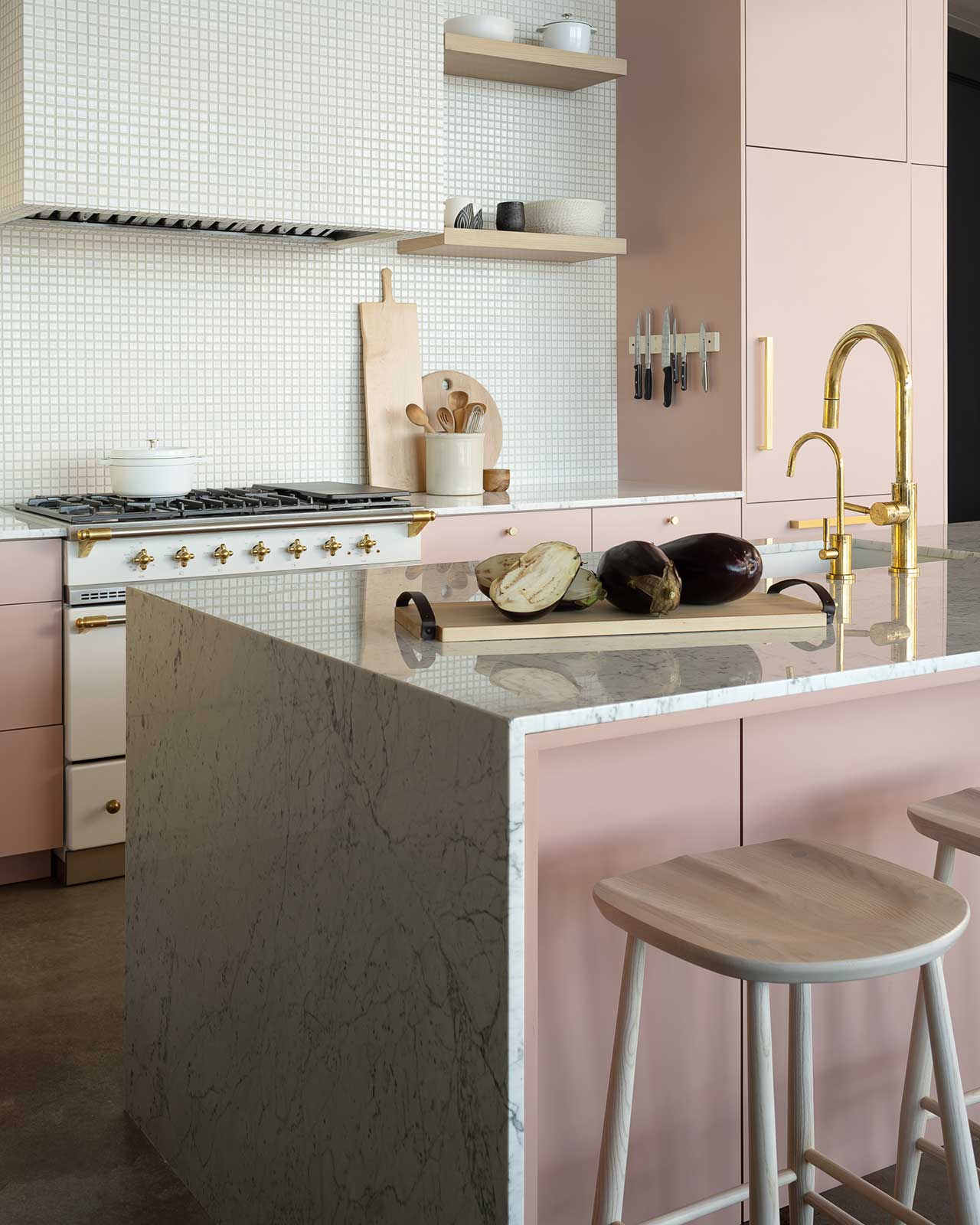 6/18 Photos
7/18 Photos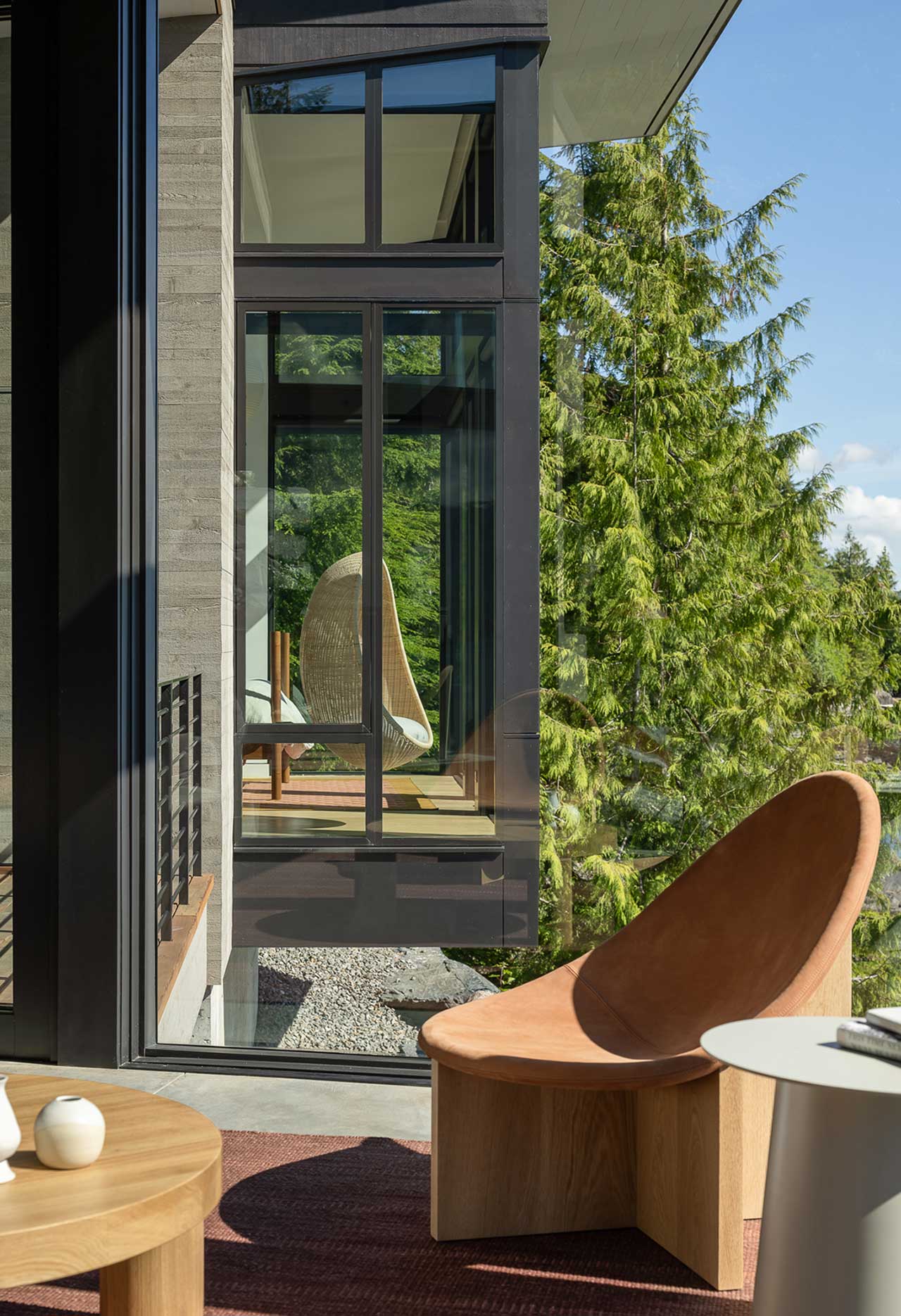 8/18 Photos
9/18 Photos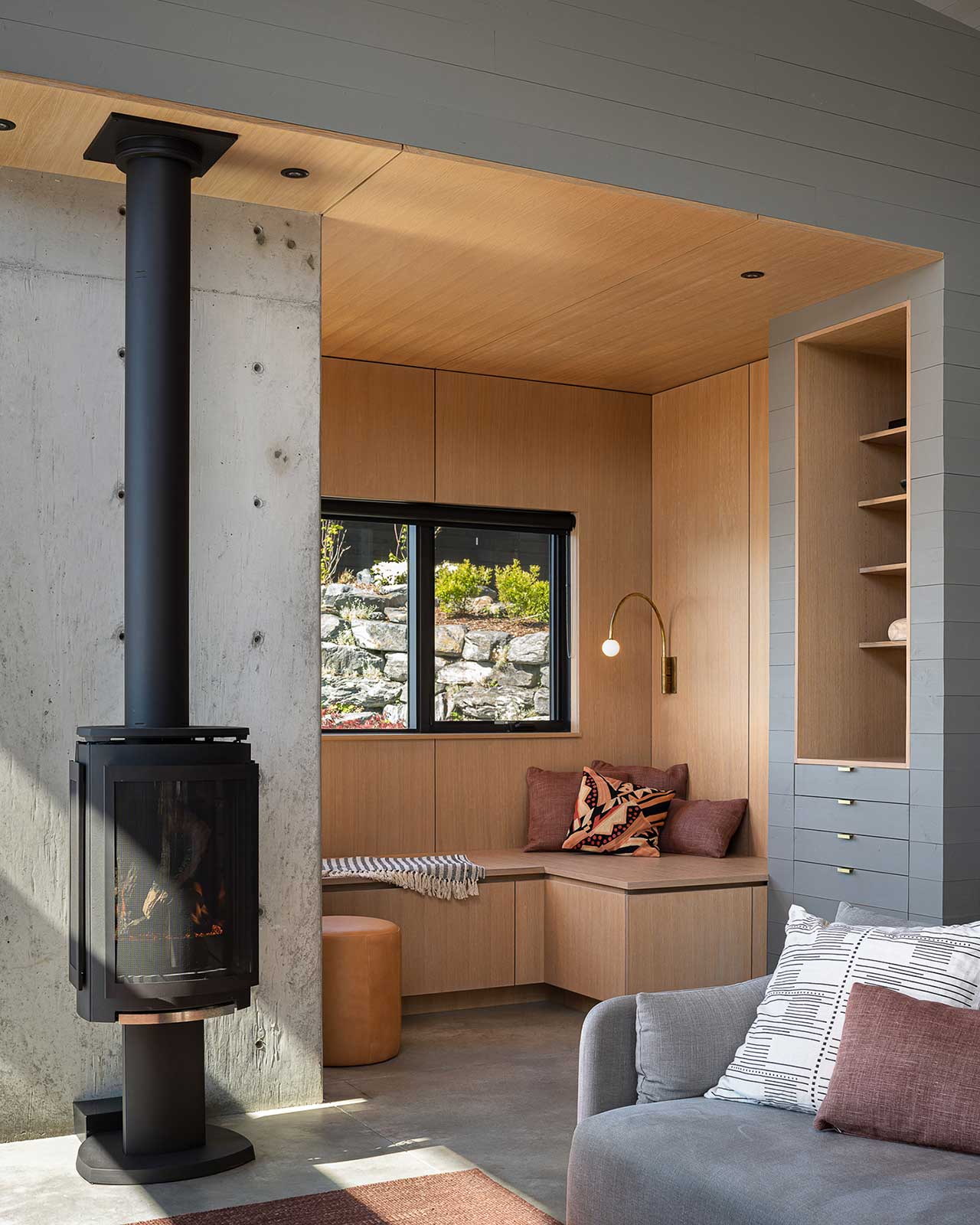 10/18 Photos
11/18 Photos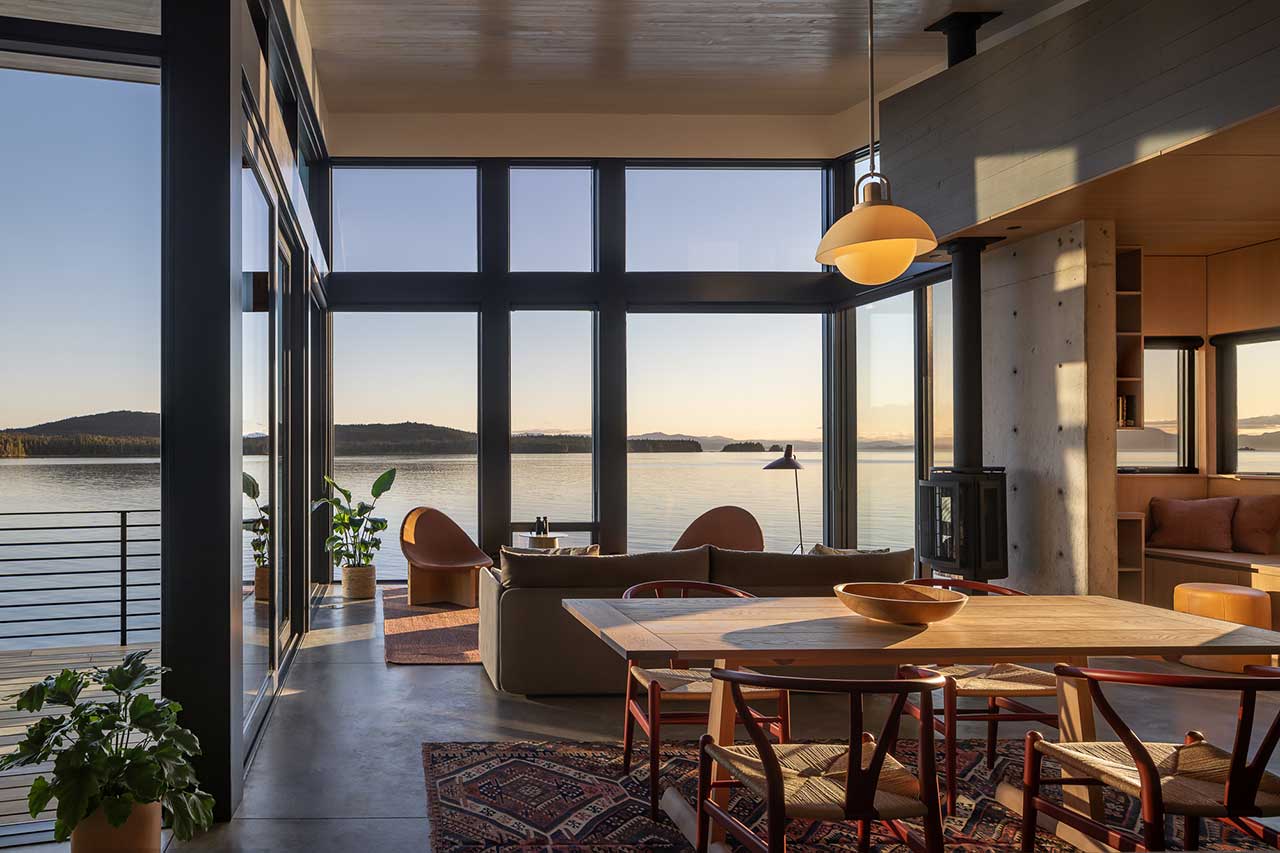 12/18 Photos
13/18 Photos
14/18 Photos
15/18 Photos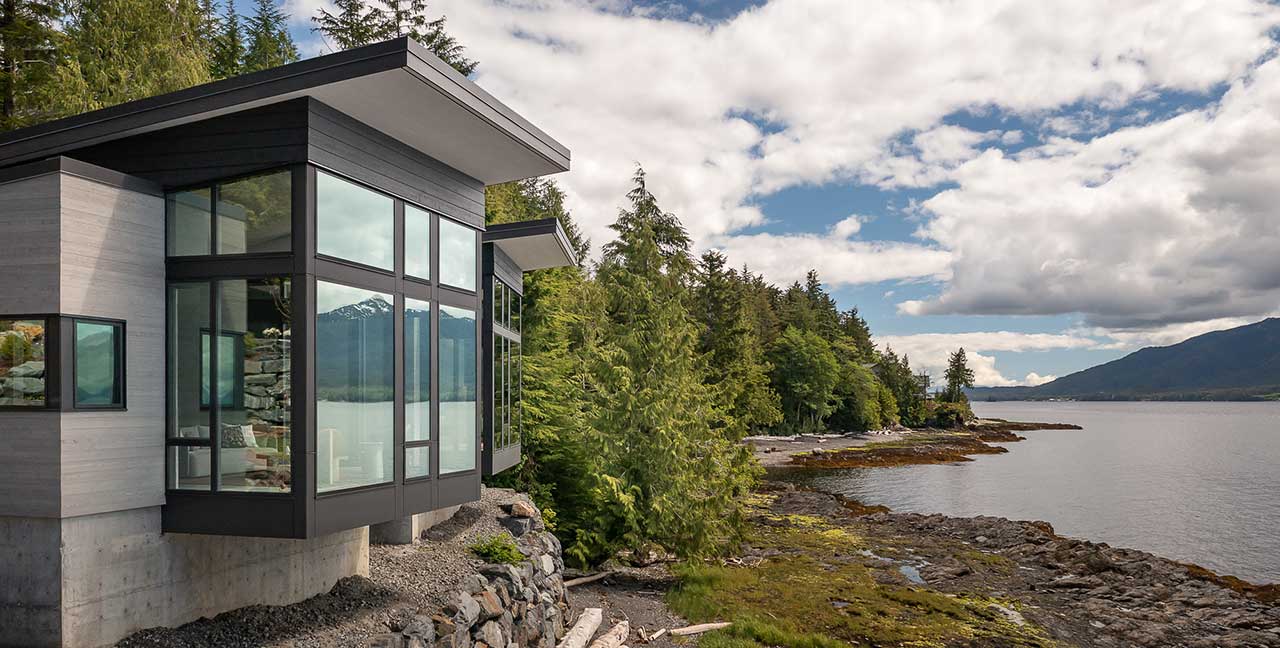 16/18 Photos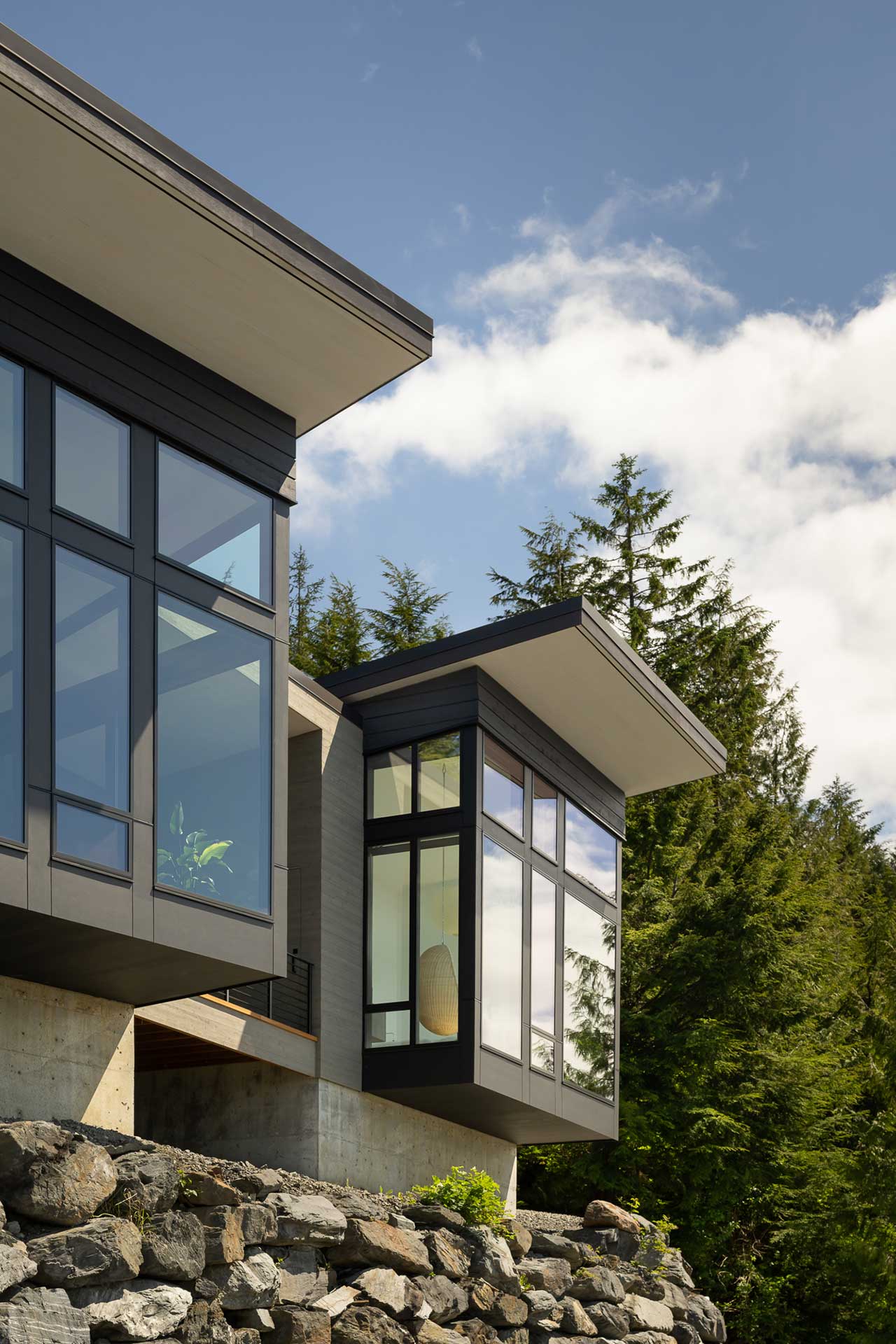 17/18 Photos
18/18 Photos
Designed for a client who lives between Seattle and Ketchikan, Alaska, Prentiss + Balance + Wickline created Tongass Ledge perched atop a rocky cliff overlooking a channel of water known as Tongass Narrows. The home comprises two angled volumes designed to look out over the Alaskan shore.
Two framed glass extensions jut out from the structures allowing 180-degree views of surrounding scenery. Between the two structures, a connecting space houses an entryway and an outdoor deck, along with a pathway that joins the public with the private areas.
The architects were limited as to what they could do on the property due to massive changes that had previously taken place. An existing concrete retaining wall and driveway reduced the area in which the house could be built.
The exterior is clad in concrete, black metal, and wood siding that continues to the interior, creating more of an industrial modern aesthetic.
Black framed, floor-to-ceiling windows keep sight lines open to the water views, almost making it feel as if the house if floating on water.
The architects worked with Emily Knudsen on the interior design, which is an eclectic mix of modern, from the rawness of the concrete floors to the softer side with various textiles.
To juxtapose the long, cold Alaskan winters, there's the happy and unexpectedly delightful kitchen with pink cabinets, brass fixtures, and 1×1″ square white tiles.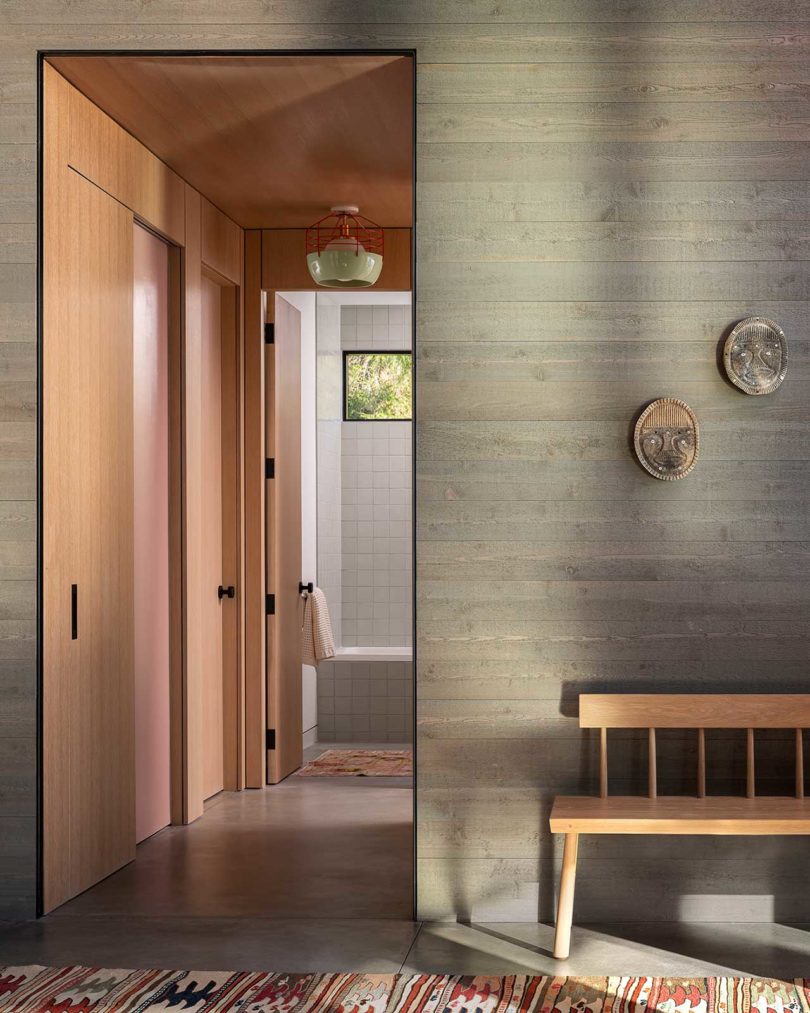 Photography by Andrew Pogue Photography.