Located in Nakorn Si Thammarat, Thailand, ANAVILLA celebrates the family's history in the fishing industry that dates back three generations. FLAT12x CO., LTD. designed the modern house on empty land in the family's privately owned village. To combat the rainy climate of southern Thailand, cantilevered roofing ensures there's plenty of outdoor areas protected from the weather.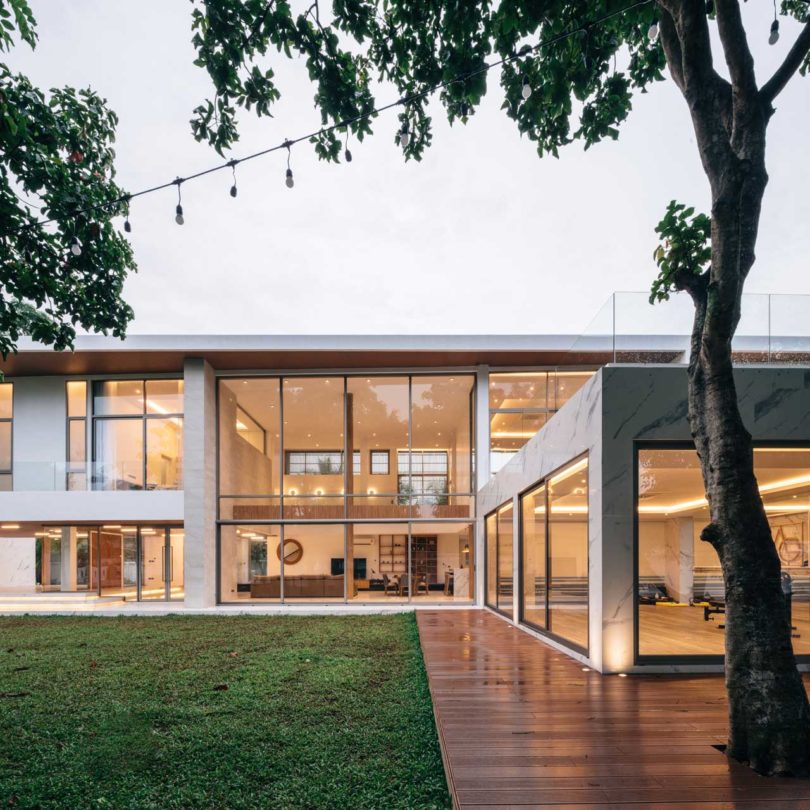 The two-story structure features large expanses of glass so that even when the weather is bad, the interior doesn't feel dark and closed in. On the opposite side, wooden screens help protect the house from the afternoon sun.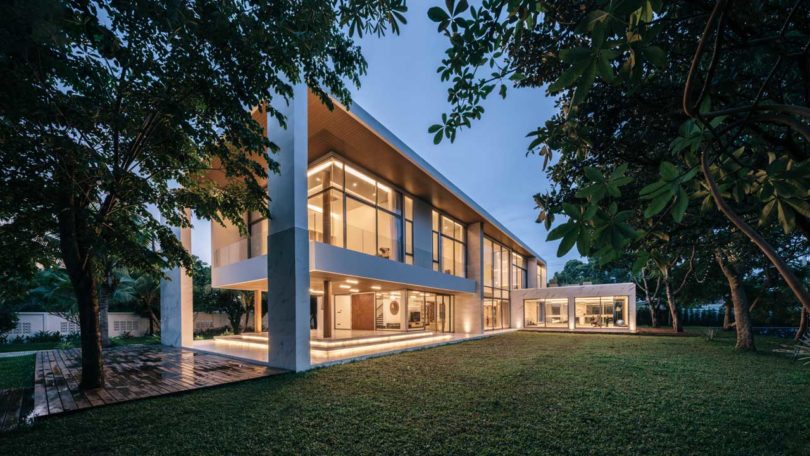 The home was designed to mimic the feel of a large ship, paying homage to the family's history. You enter through the entry port with a low ceiling before walking down into the massive open living area meant to reference a yacht's core.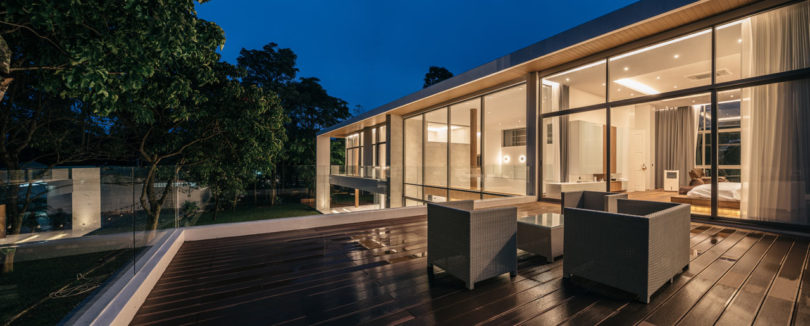 The interior boasts an open floor plan that benefits from the double-height ceiling. White surfaces are combined with wooden details and marble floors for a clean, contemporary feel.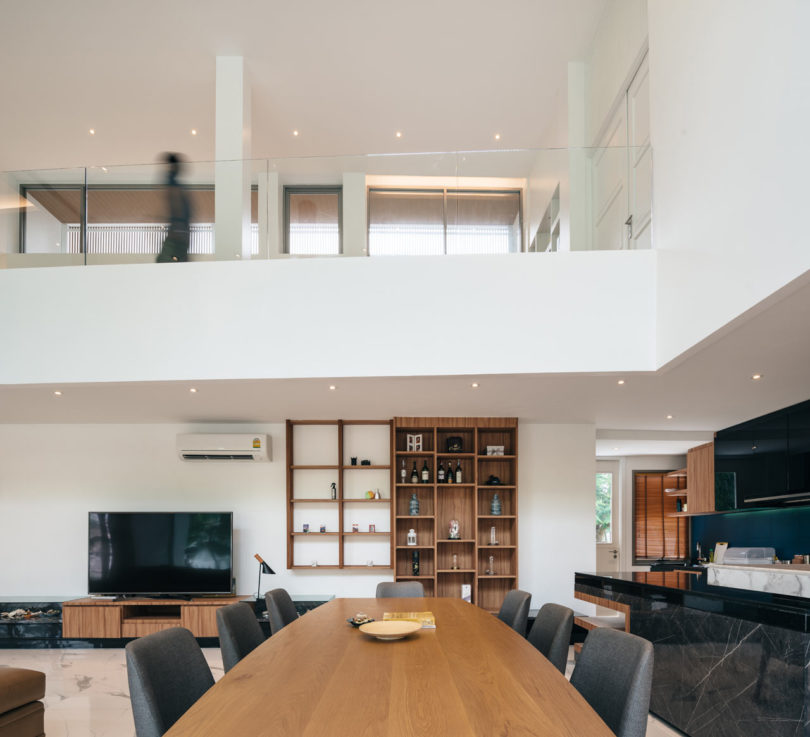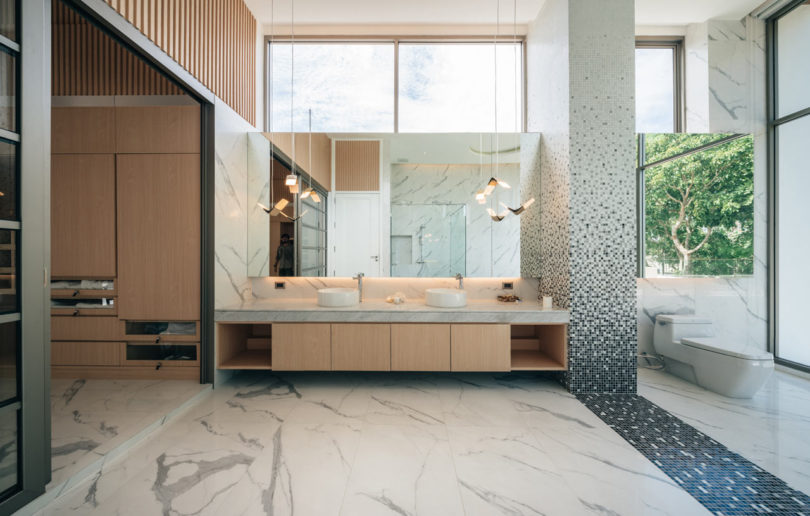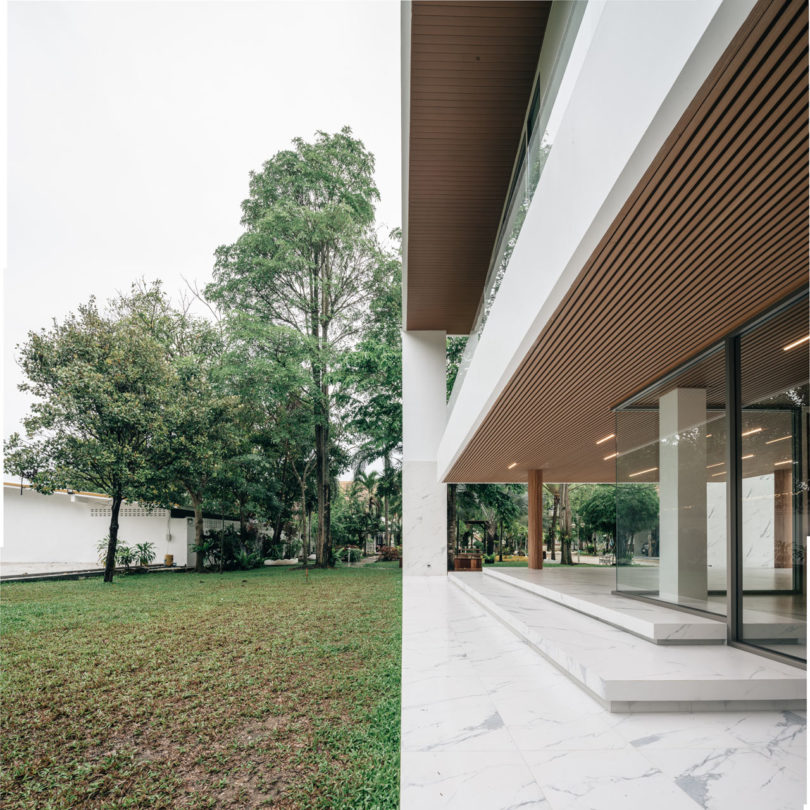 Photography: Chaovarith Poonphol
Photography: Behype Perspective