A Modernist Pavilion-Style House on a Secluded Lake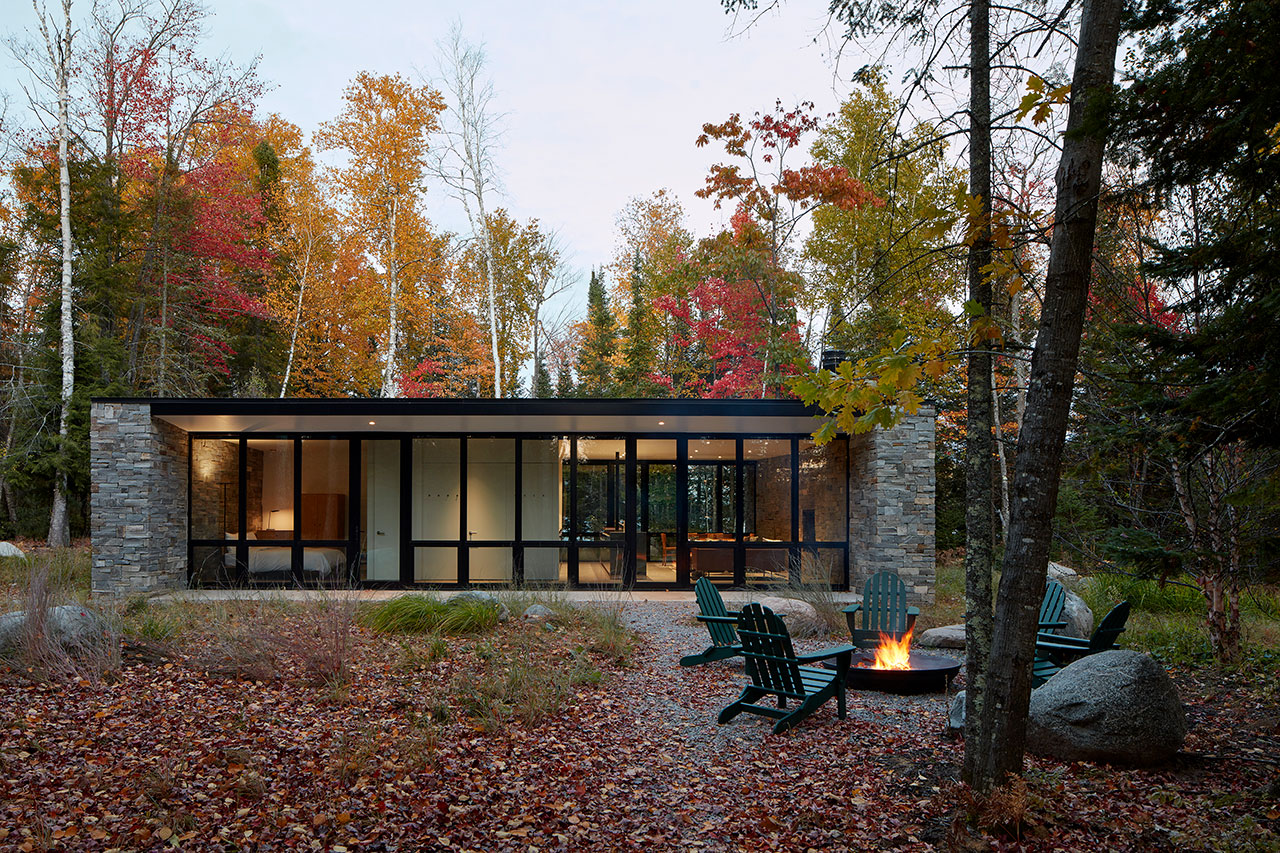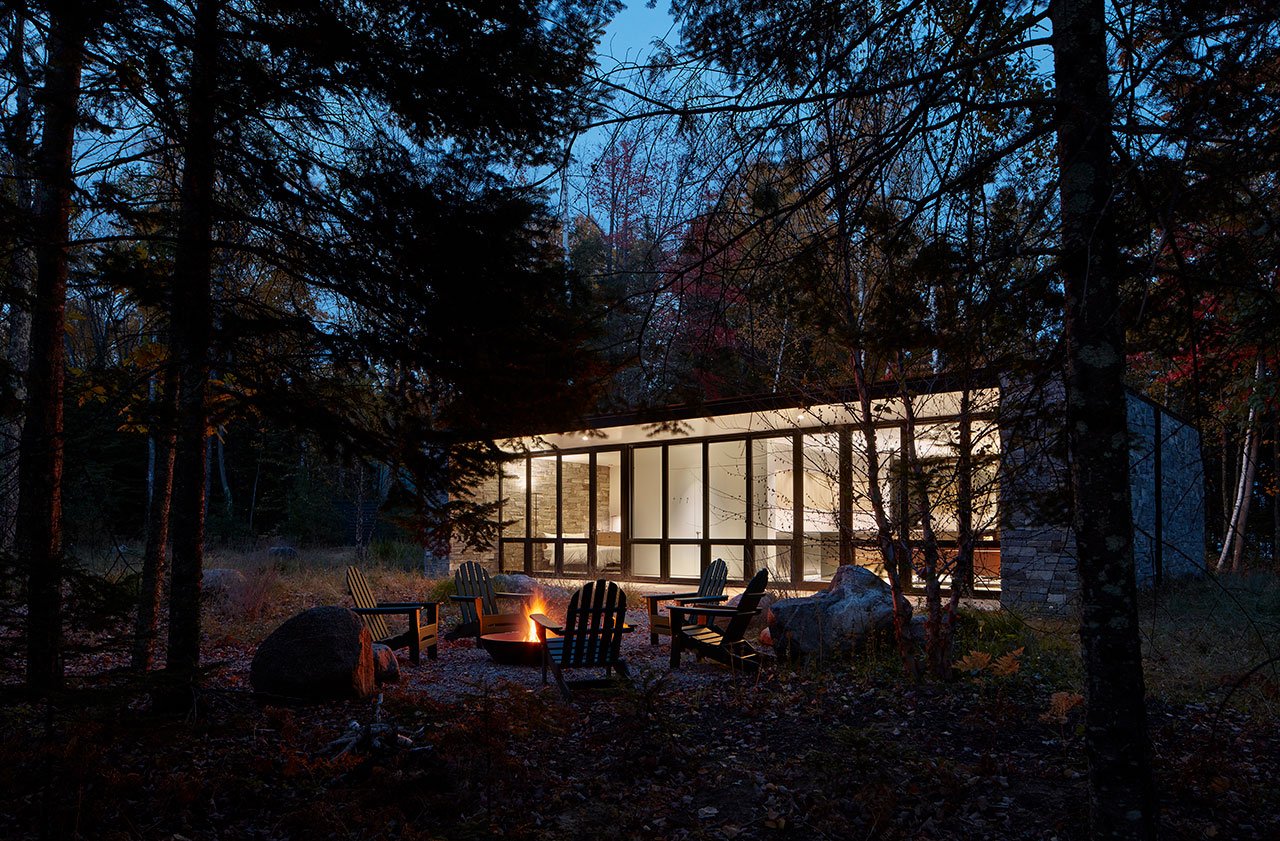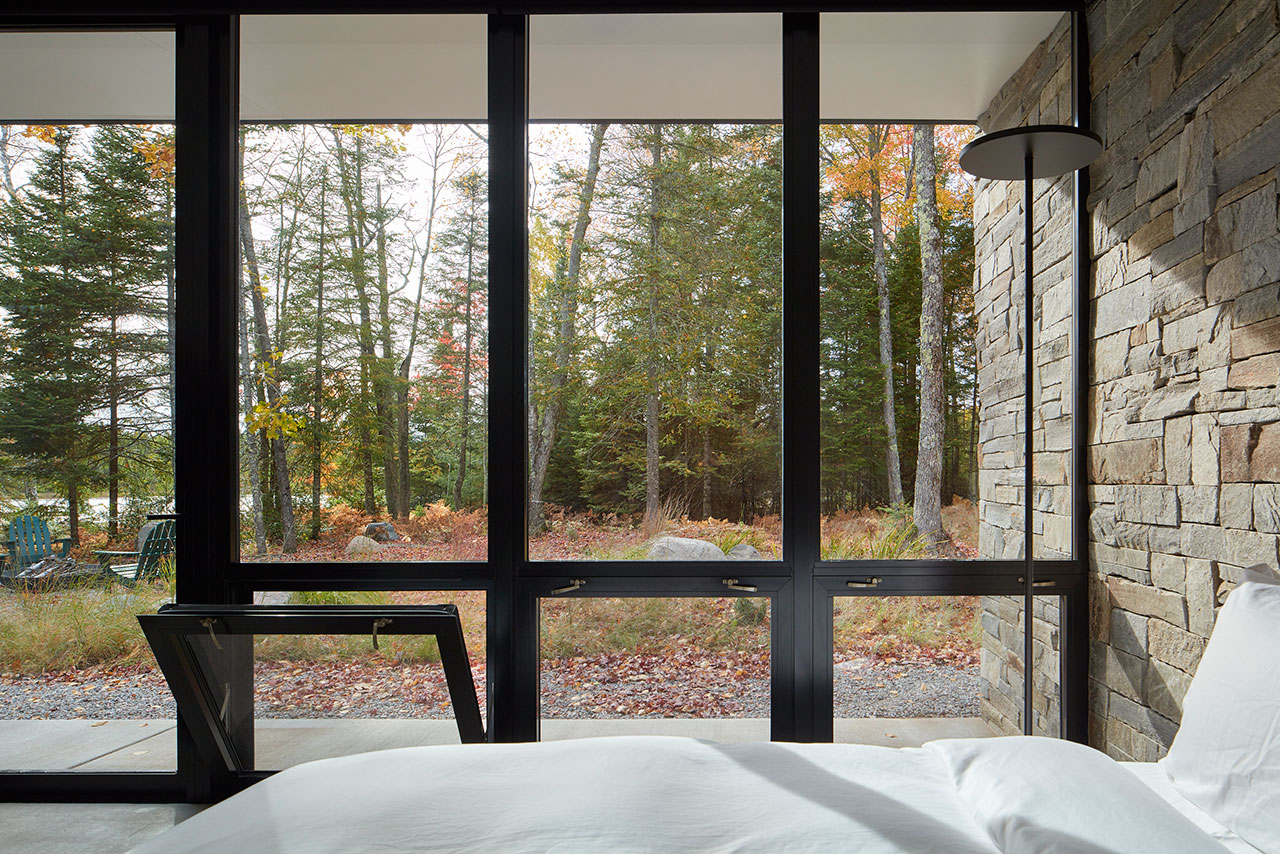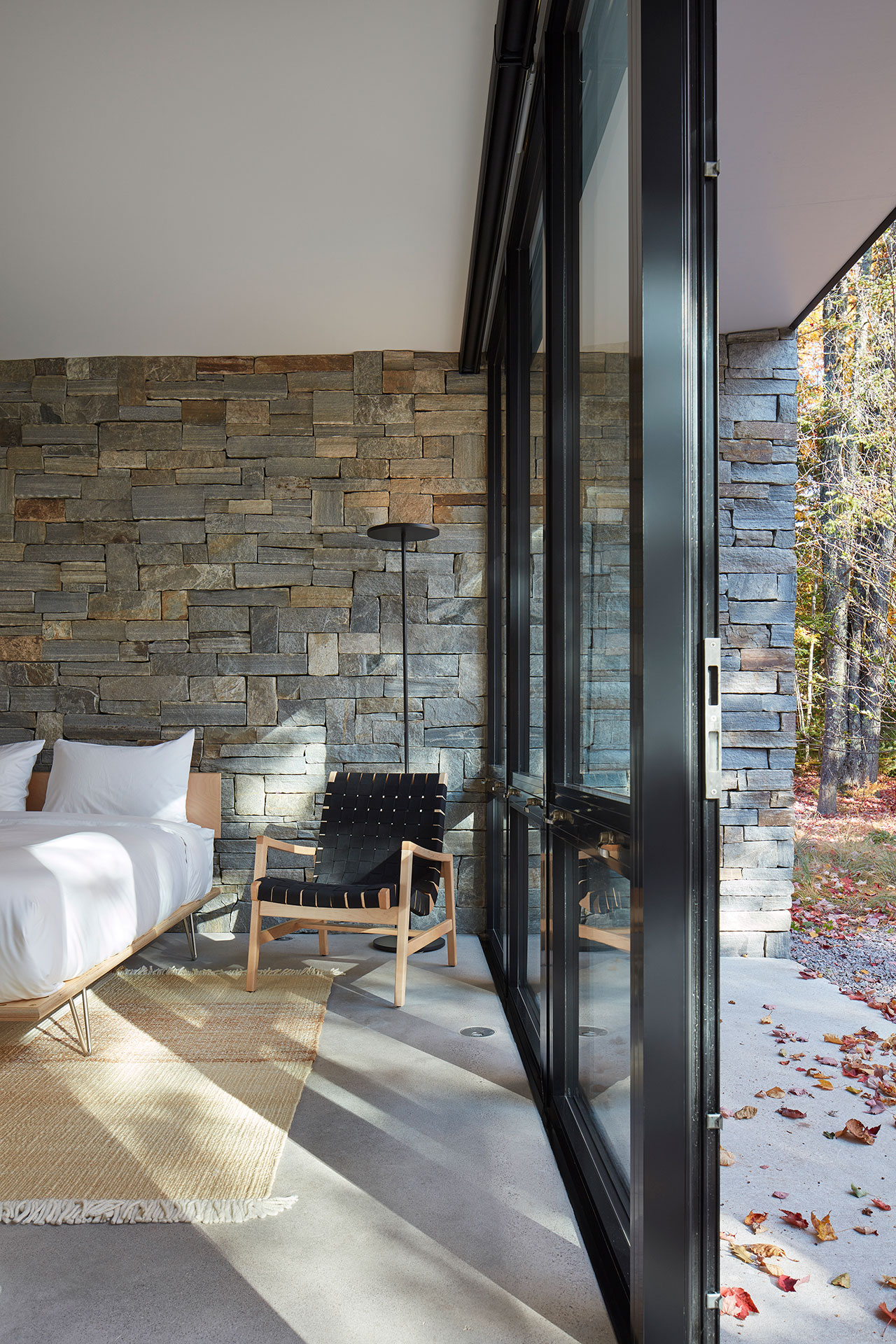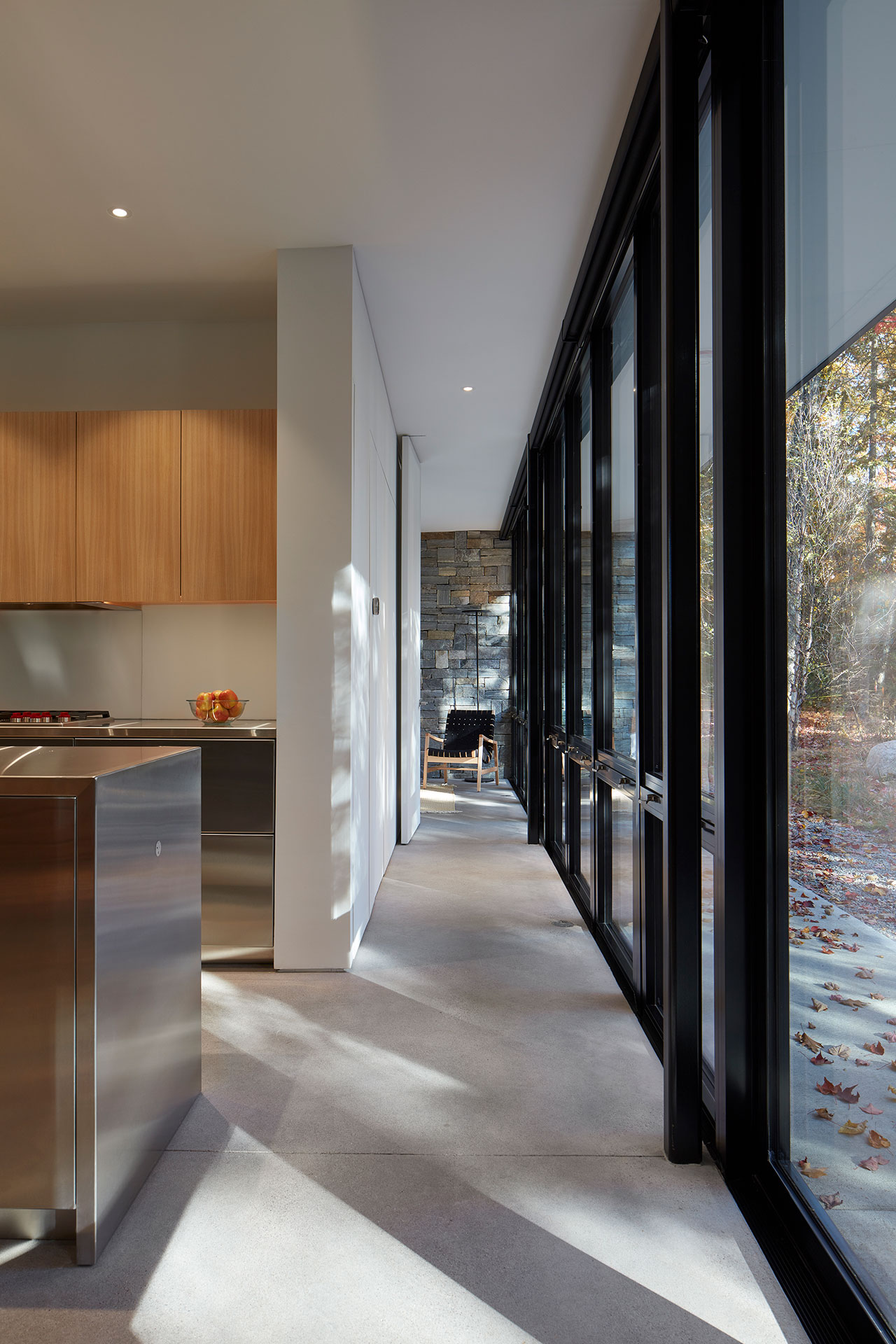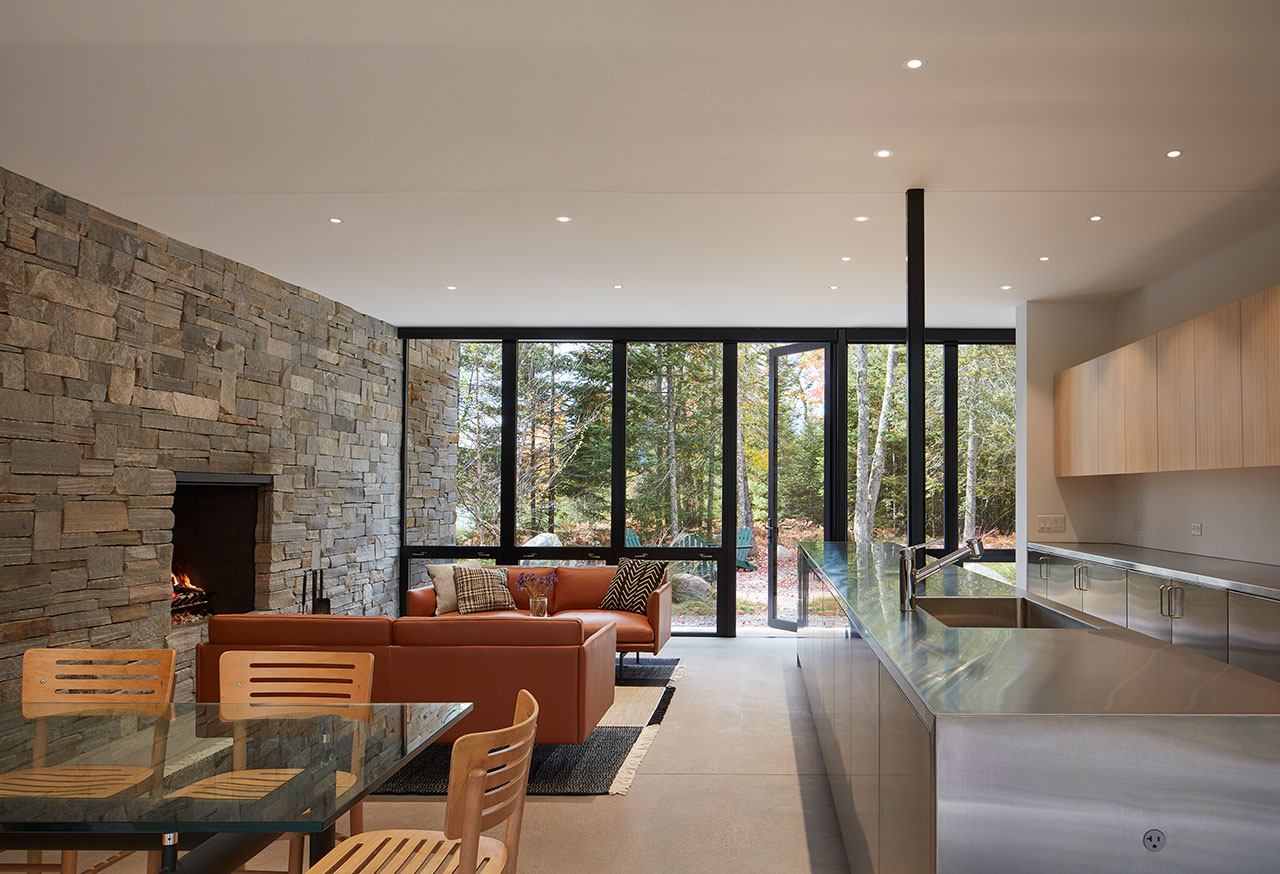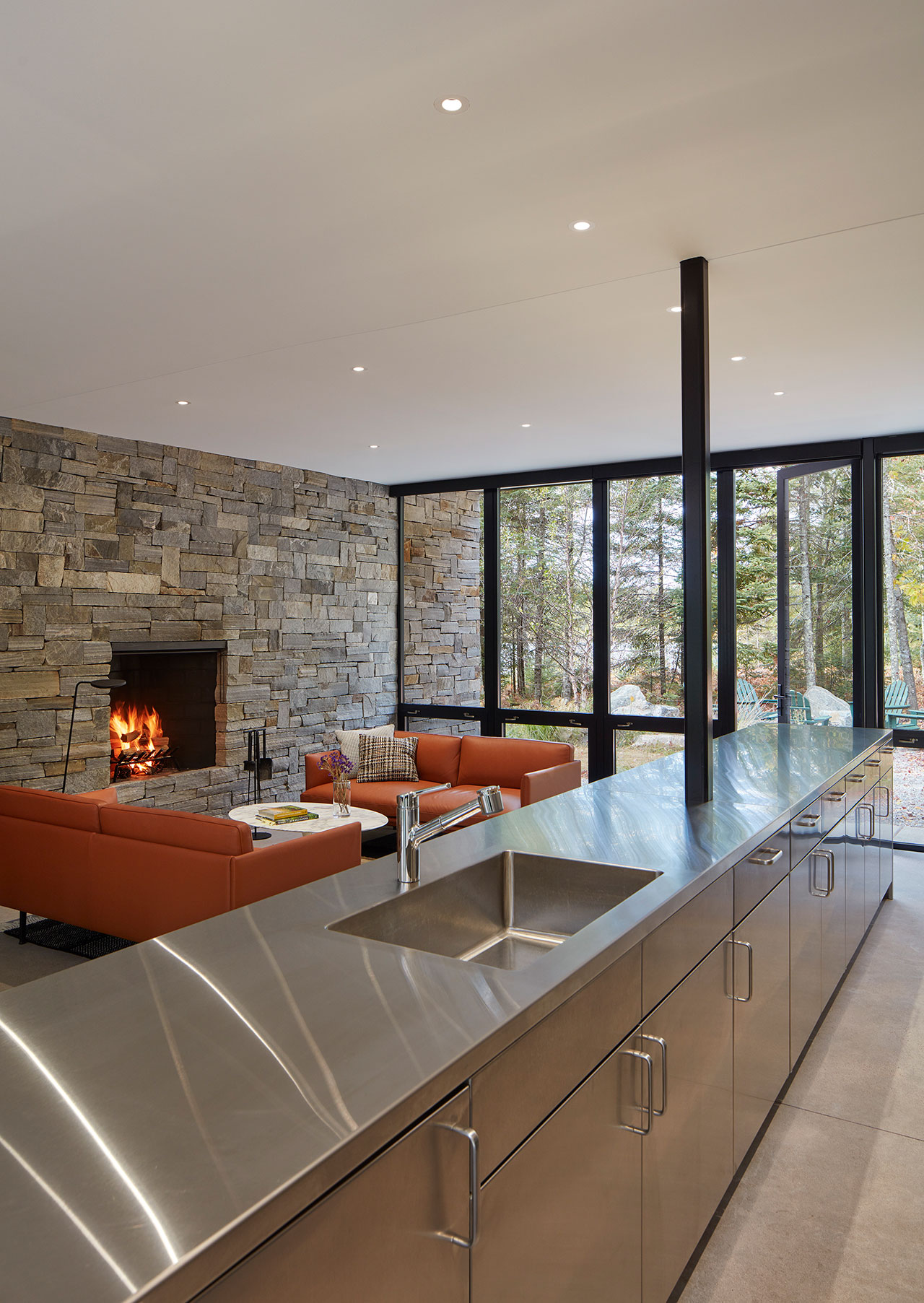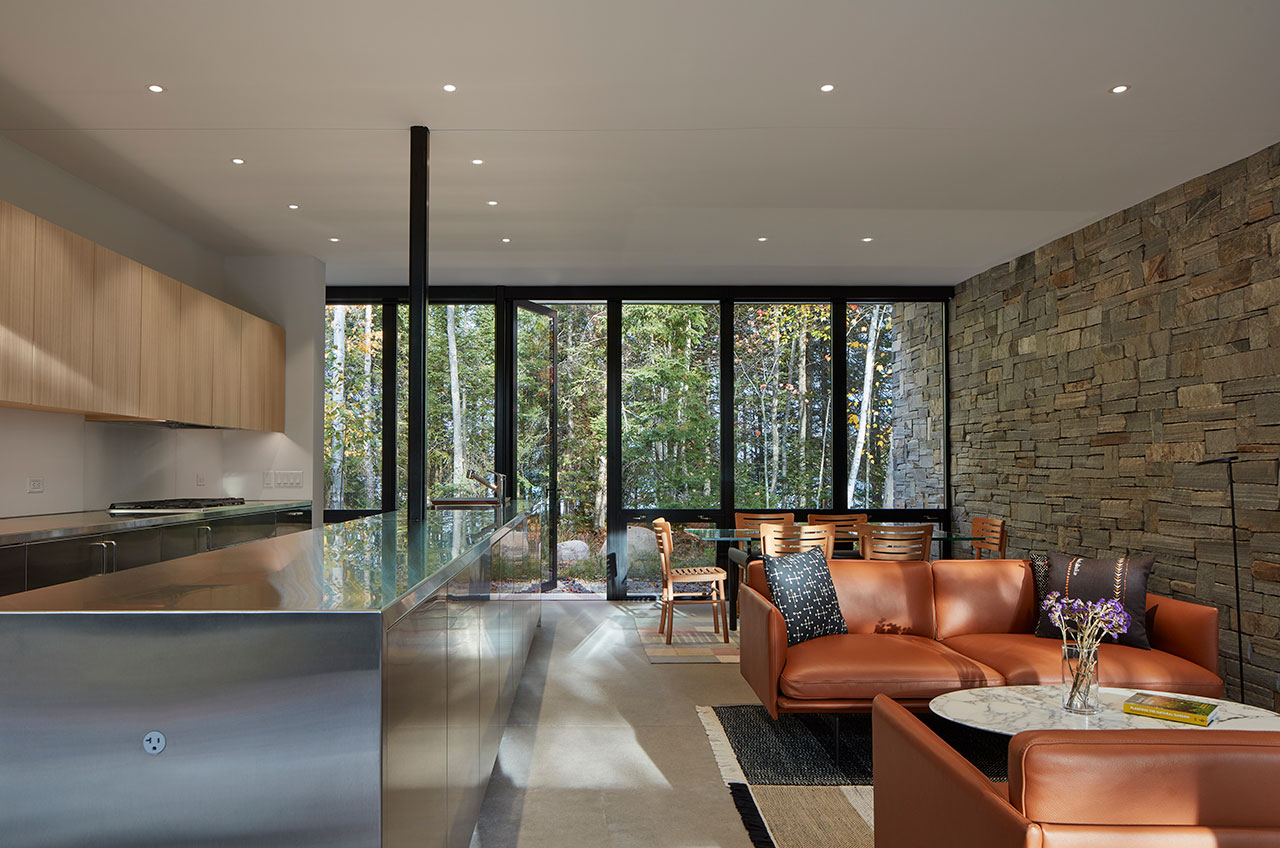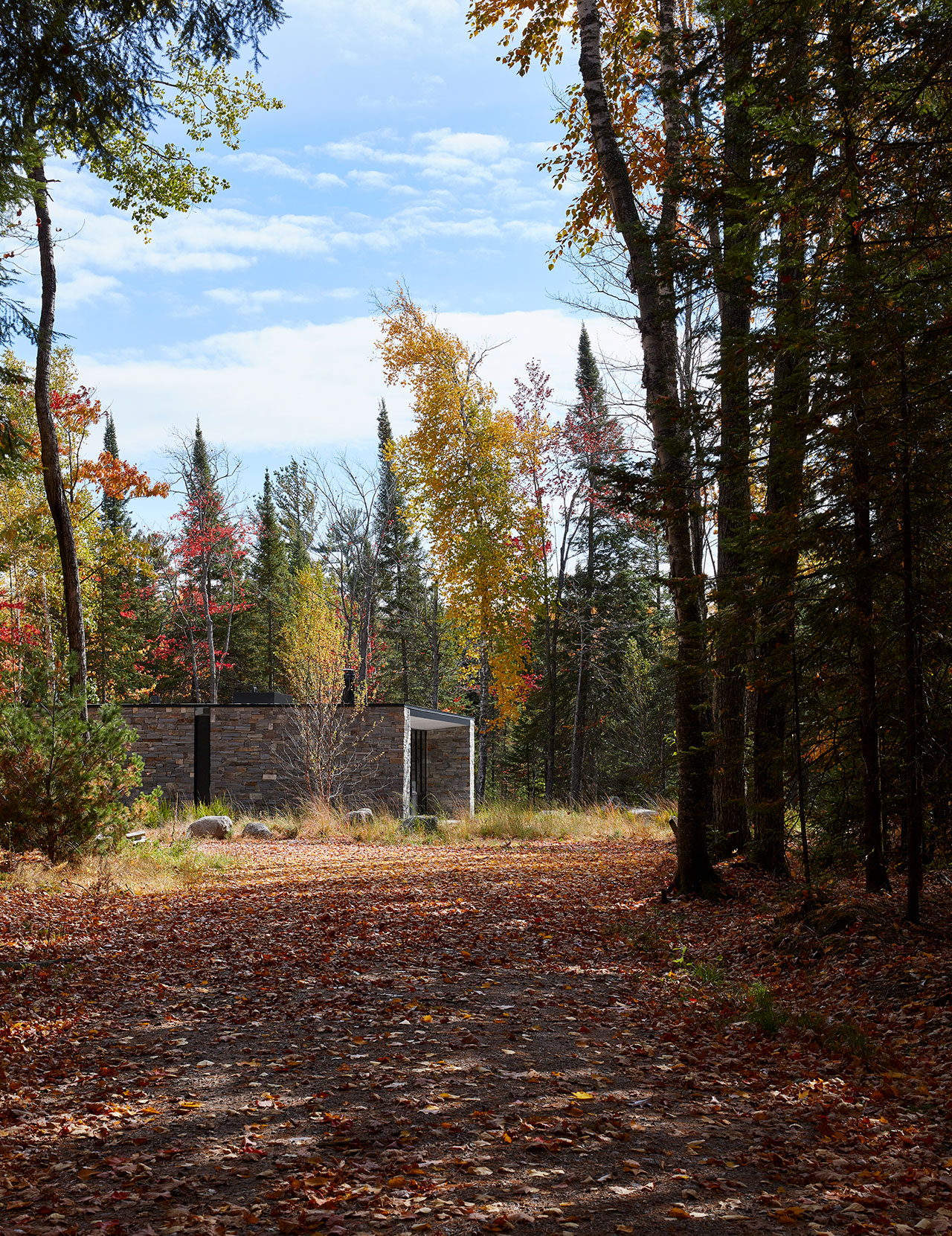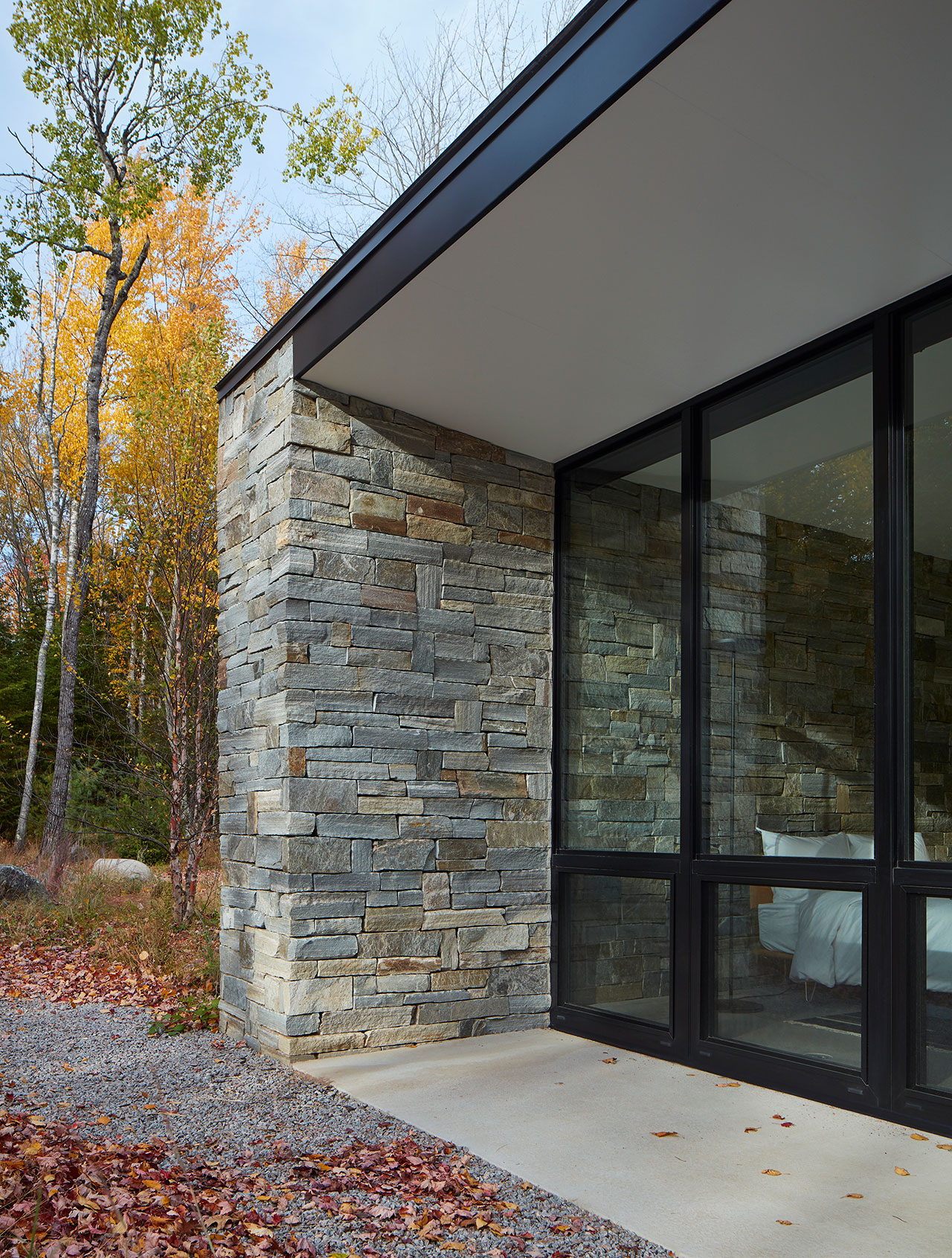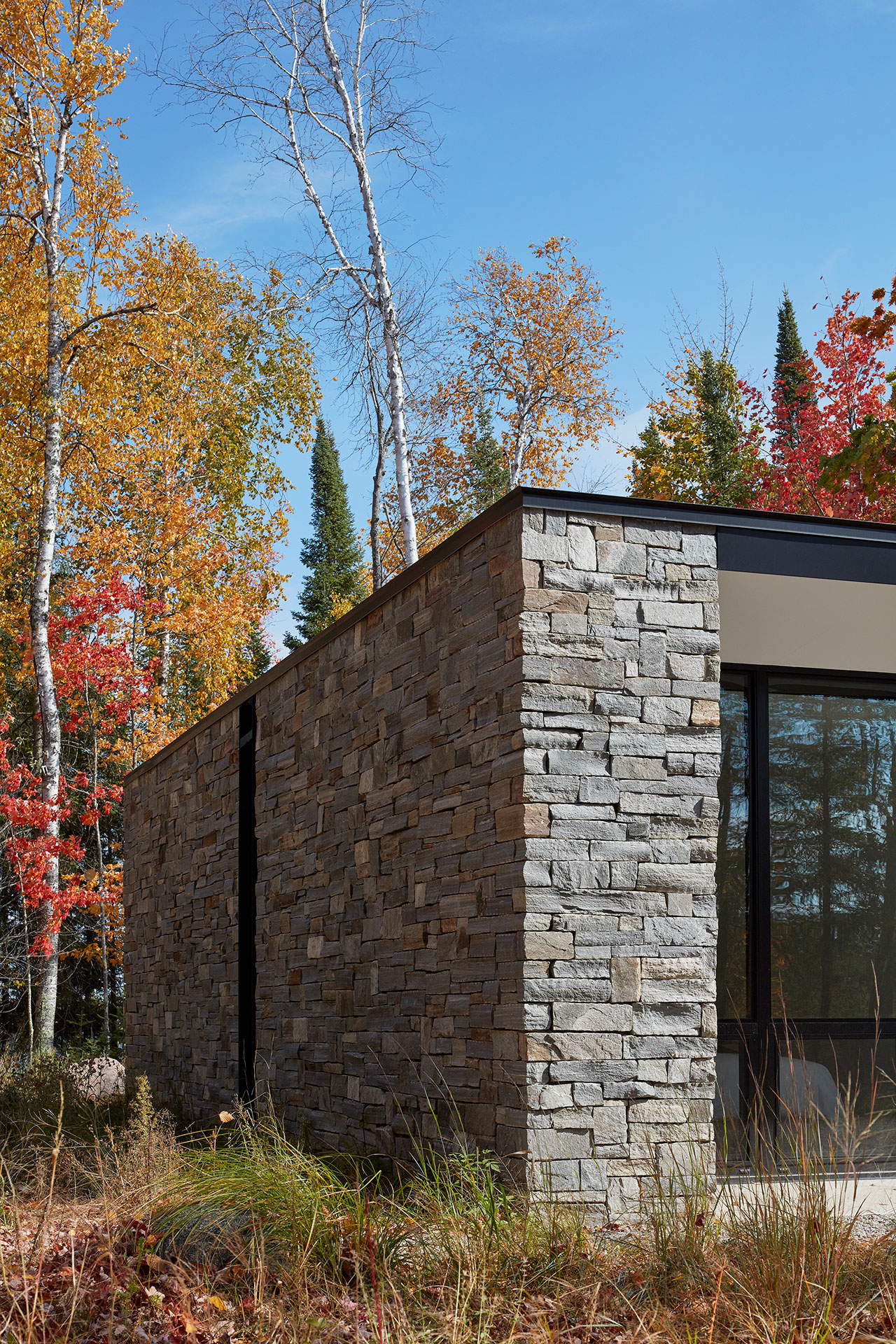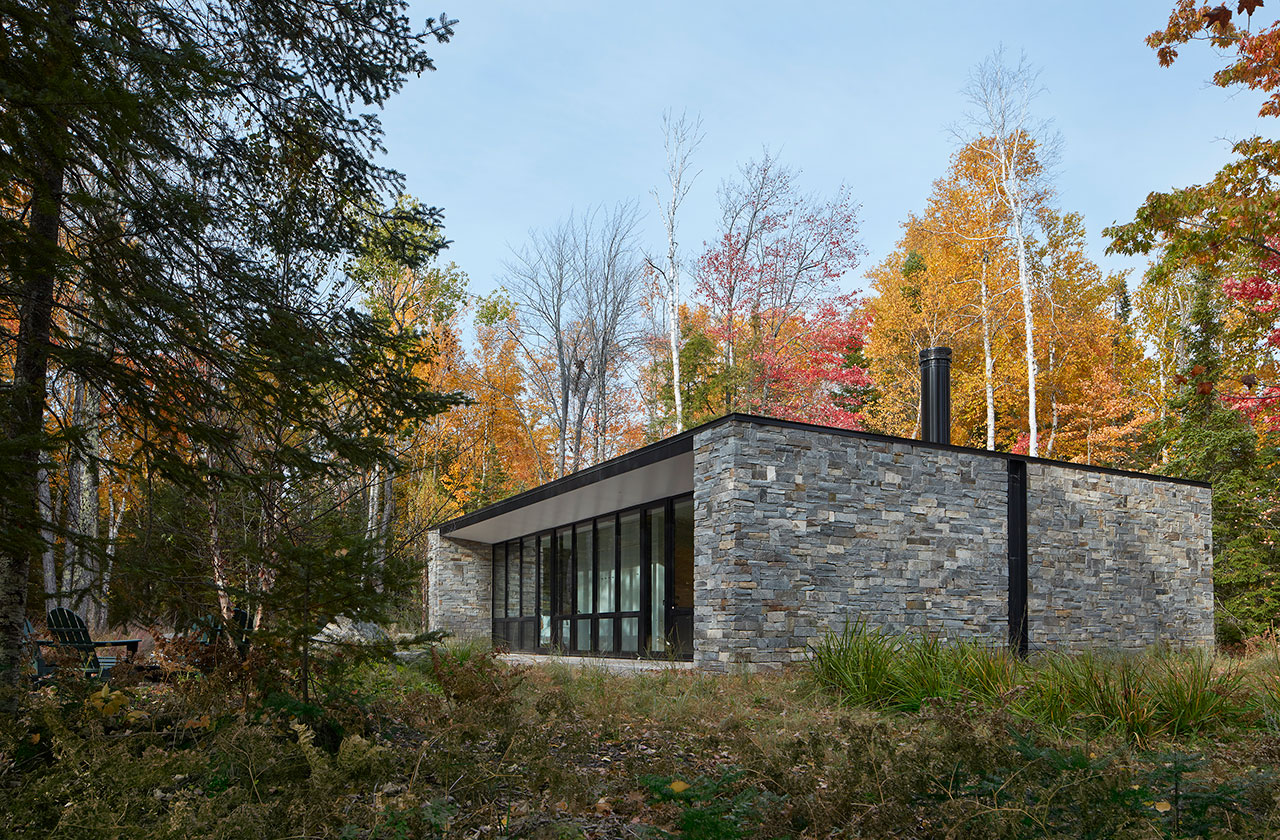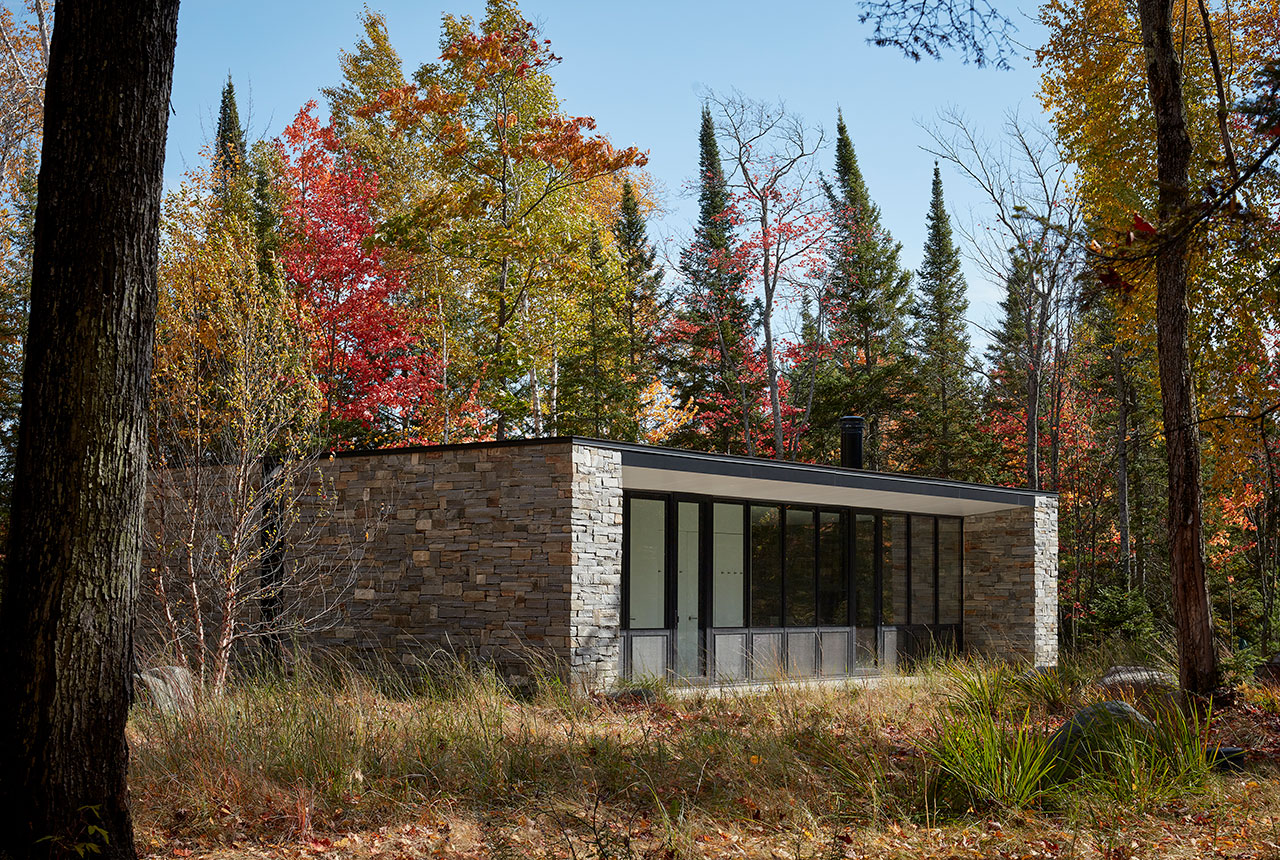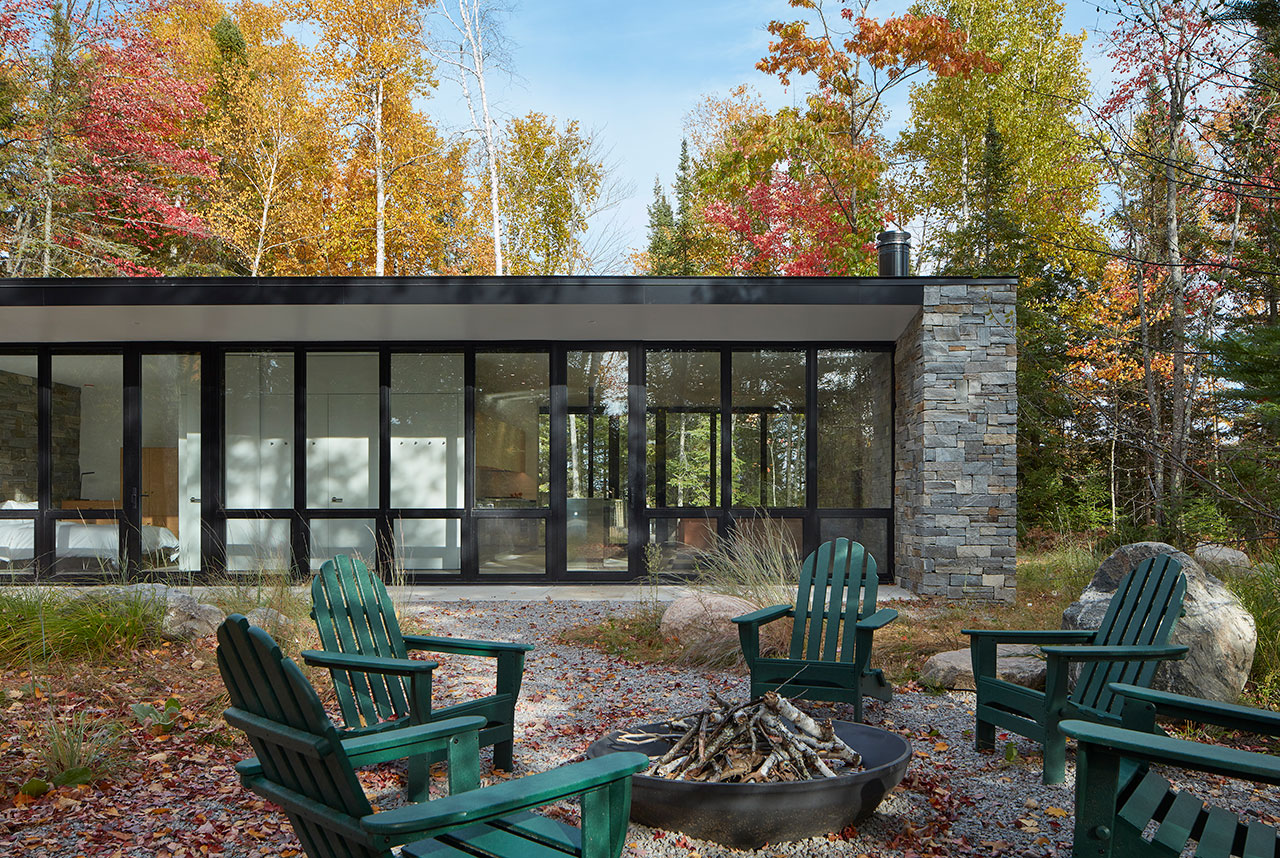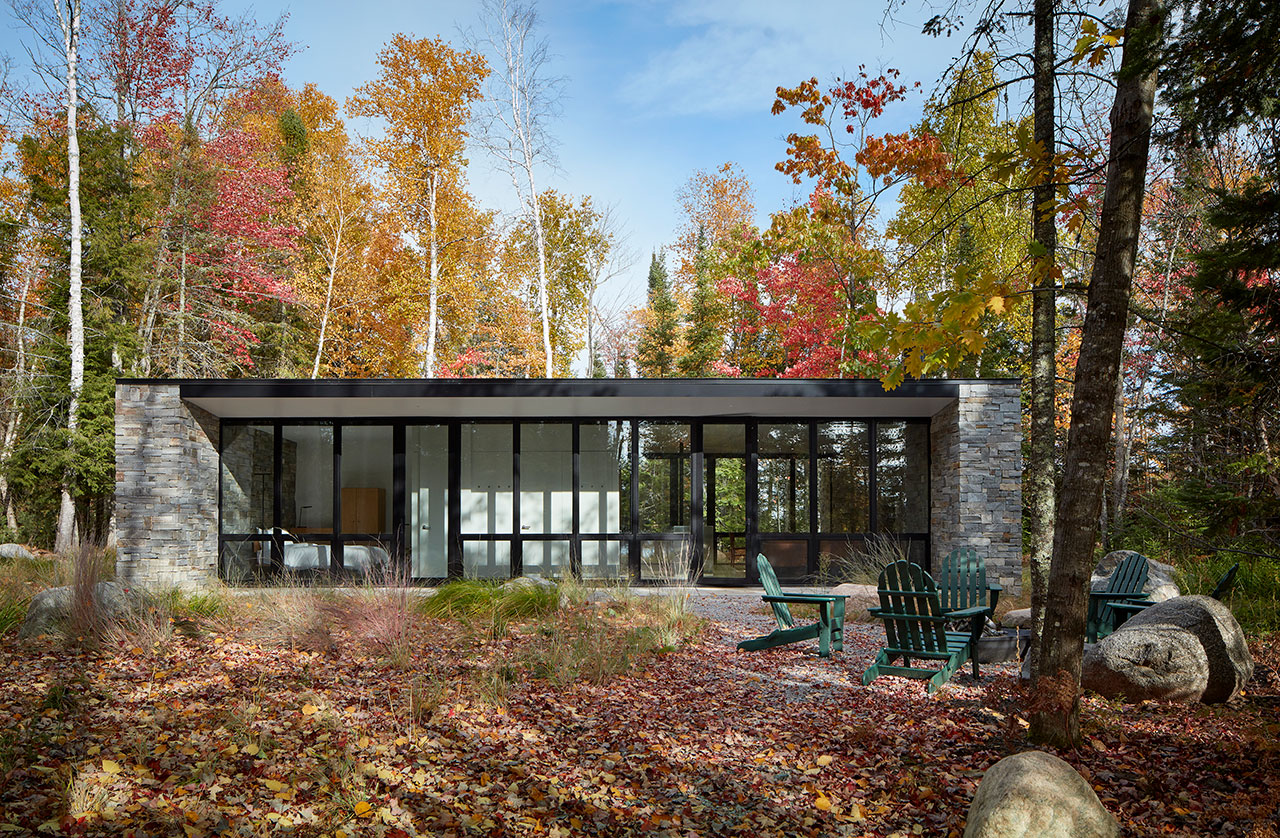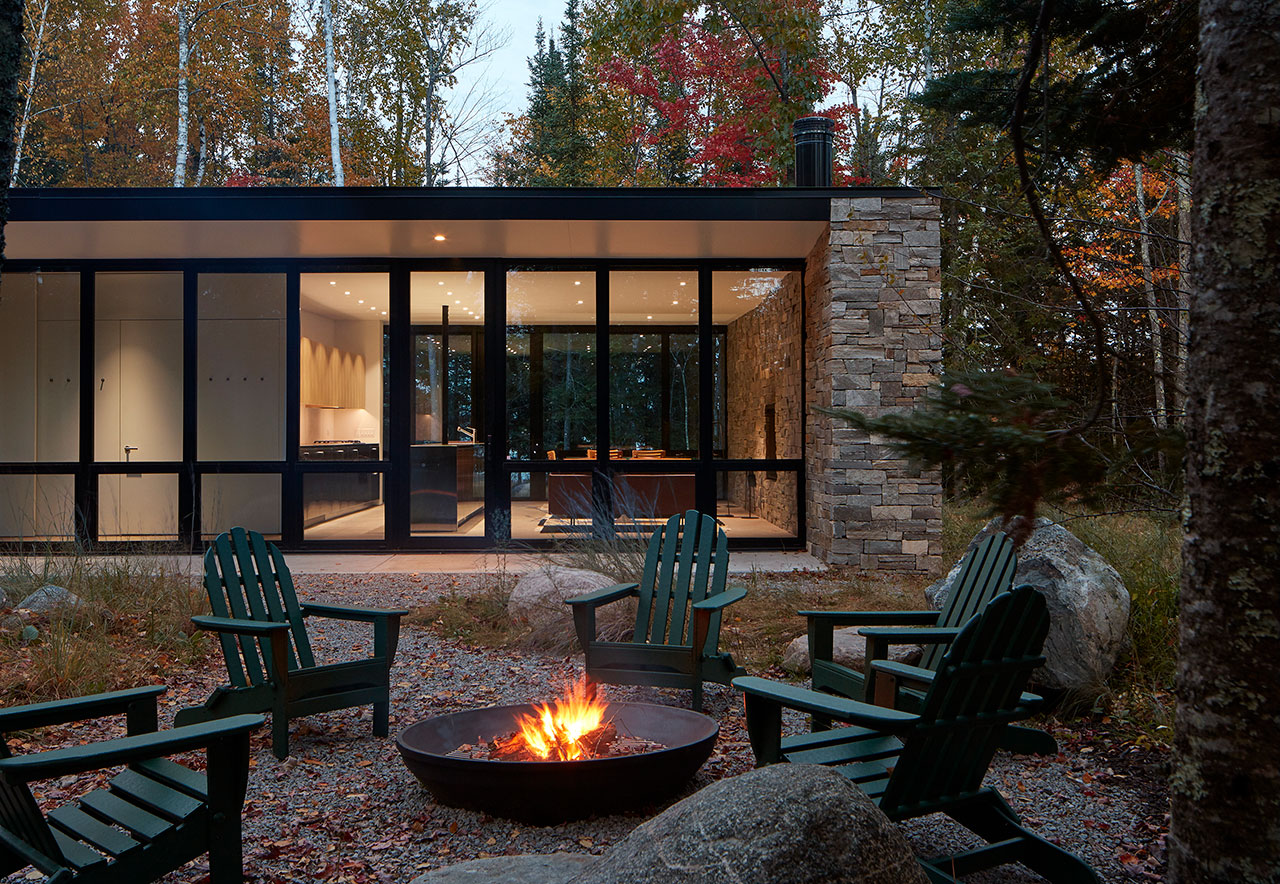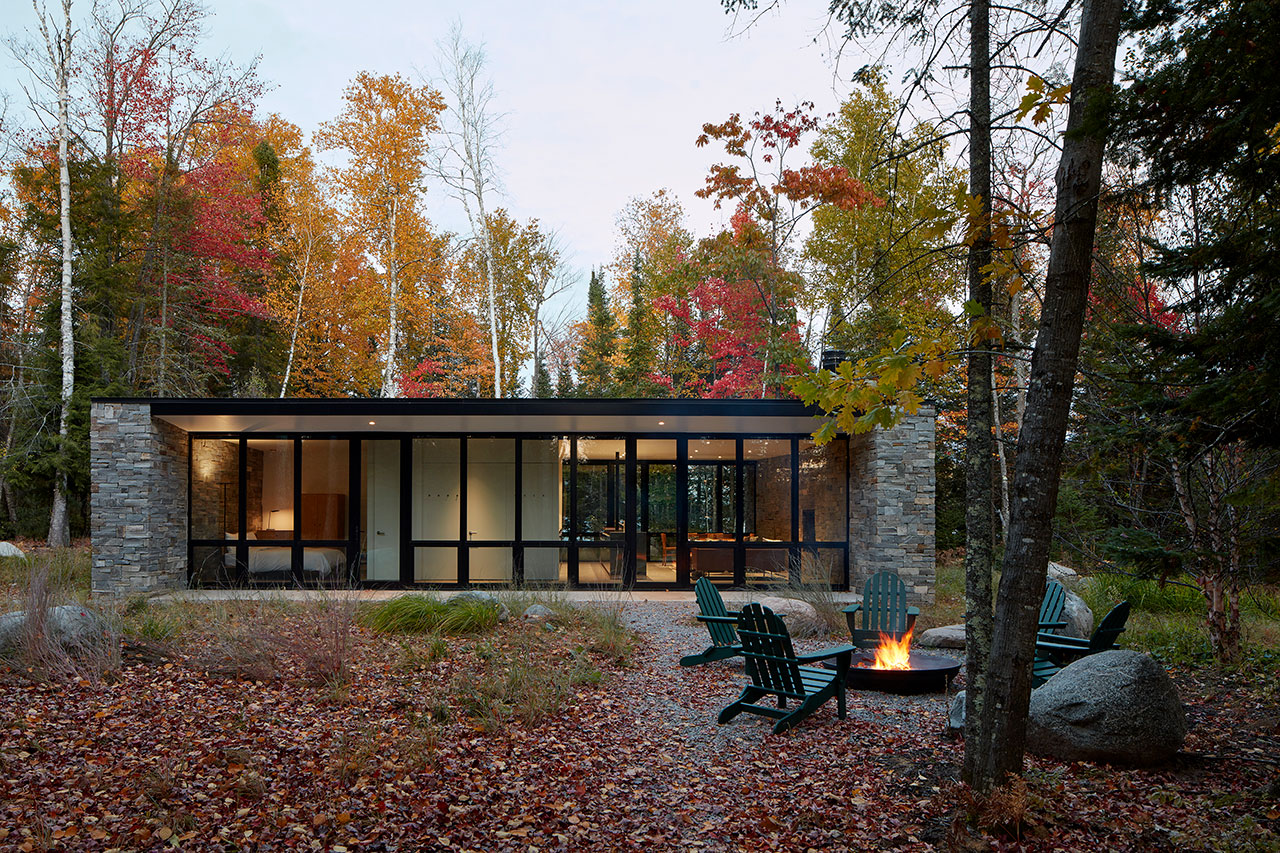 A Modernist Pavilion-Style House on a Secluded Lake
1/17 Photos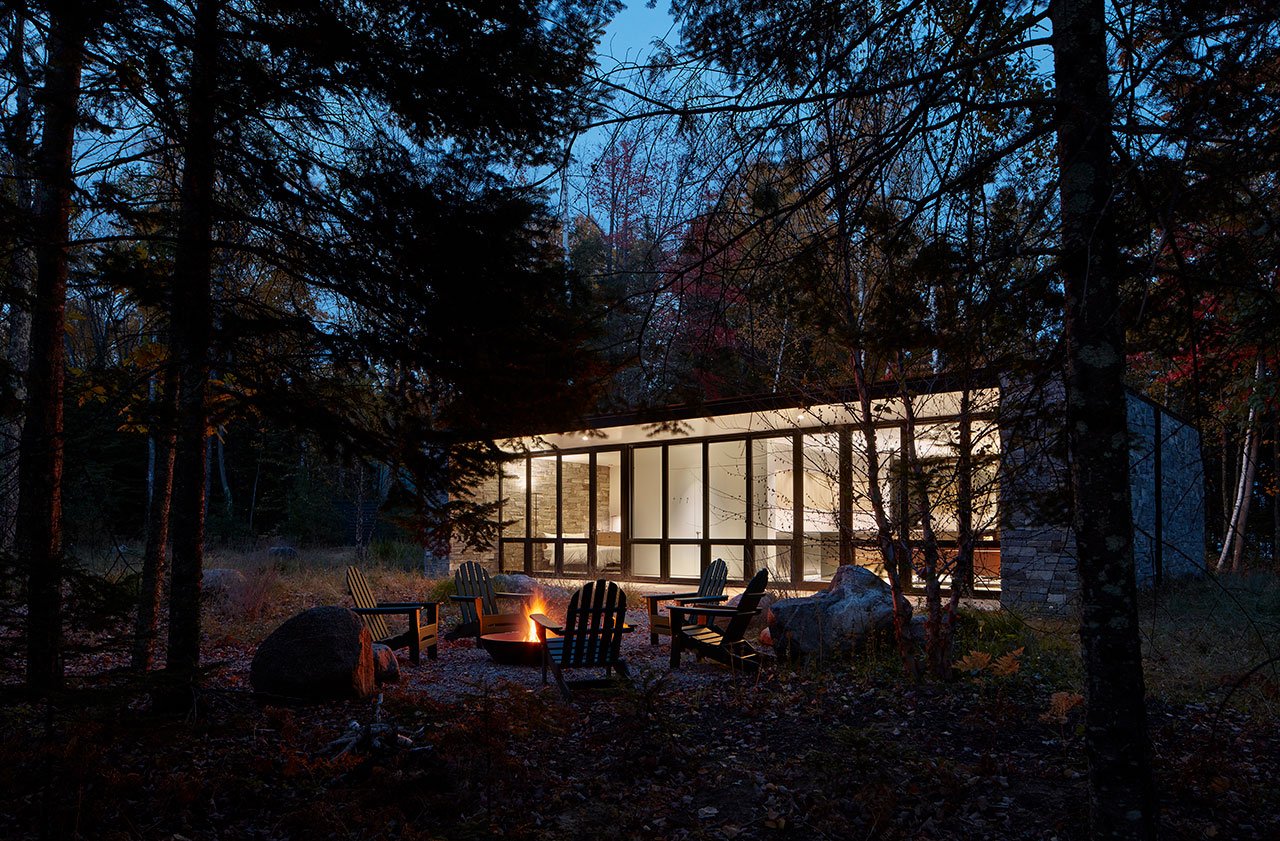 2/17 Photos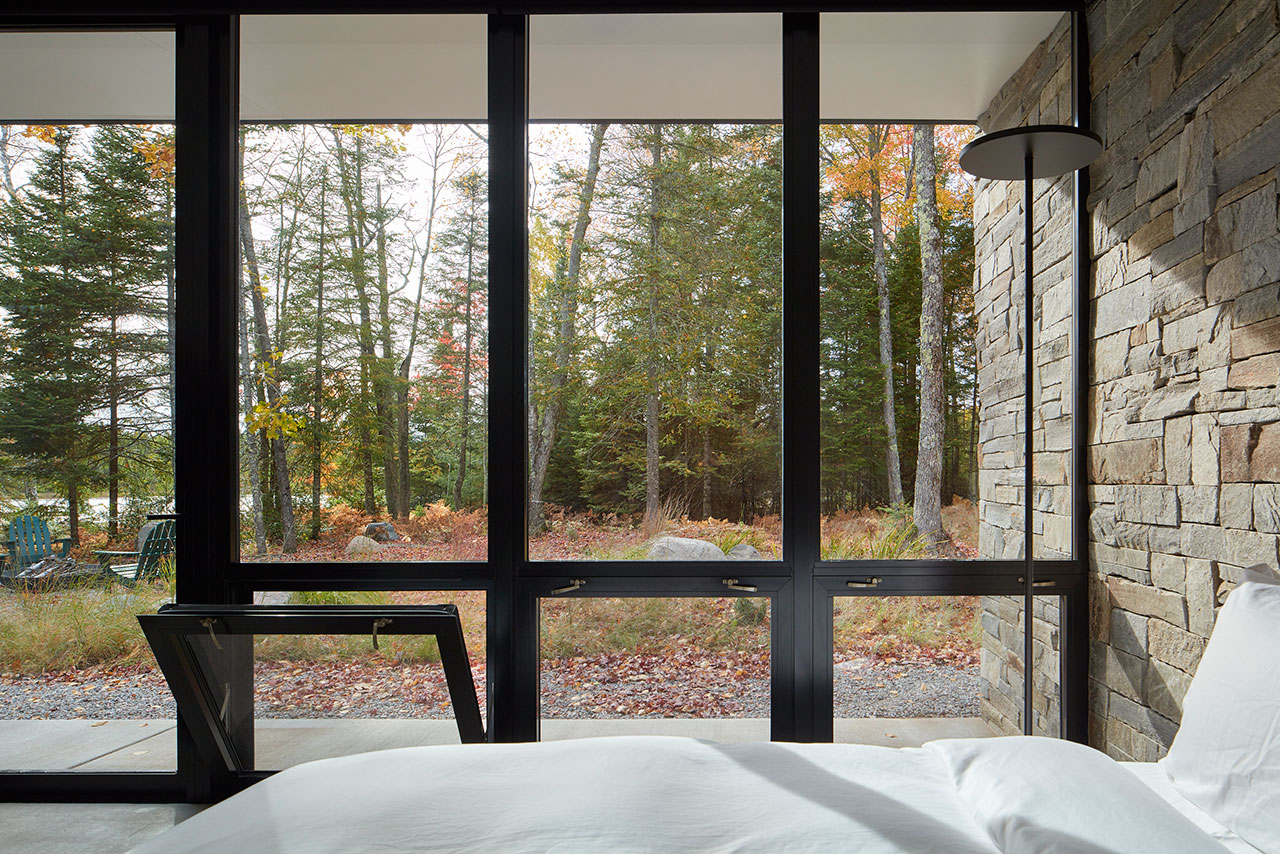 3/17 Photos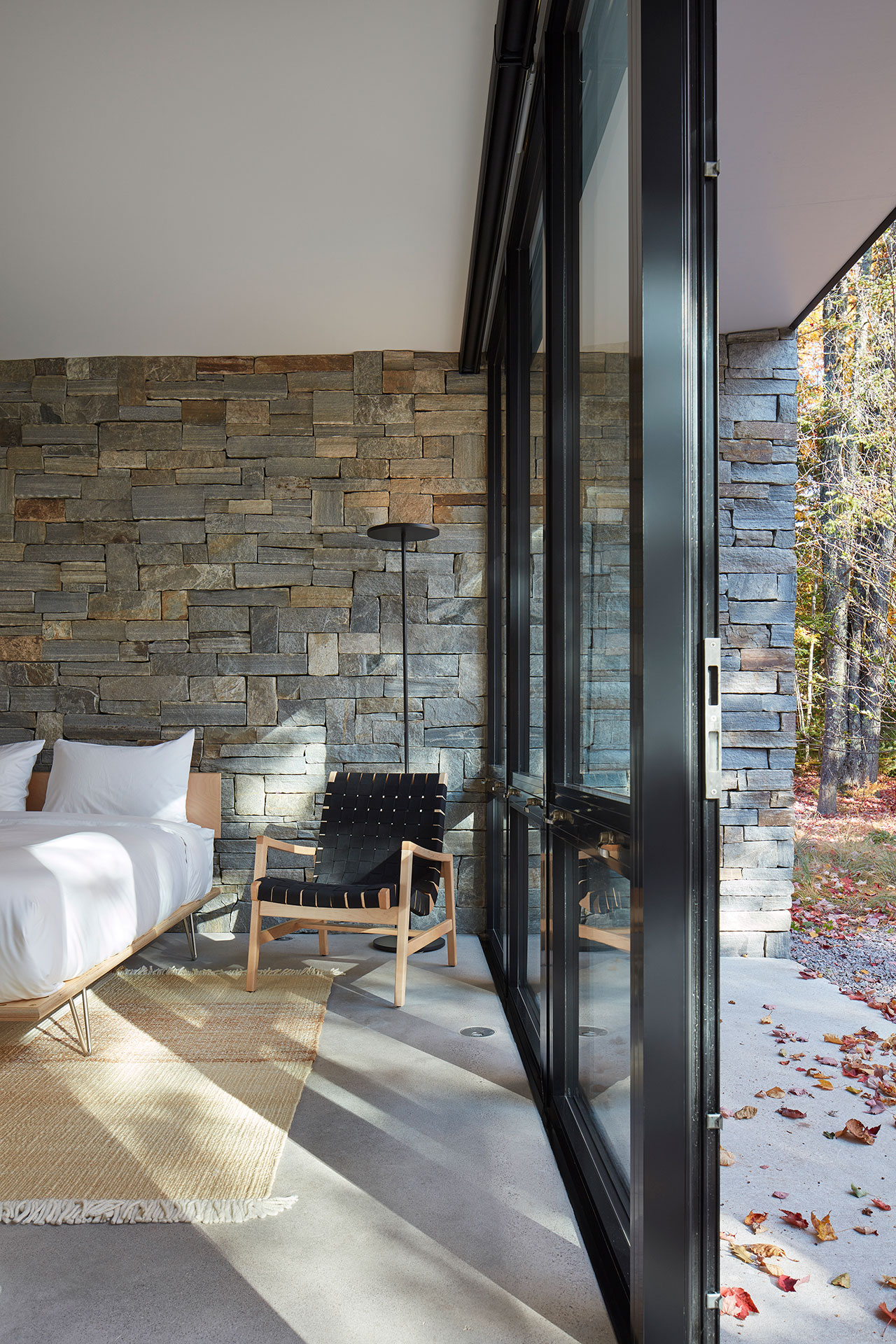 4/17 Photos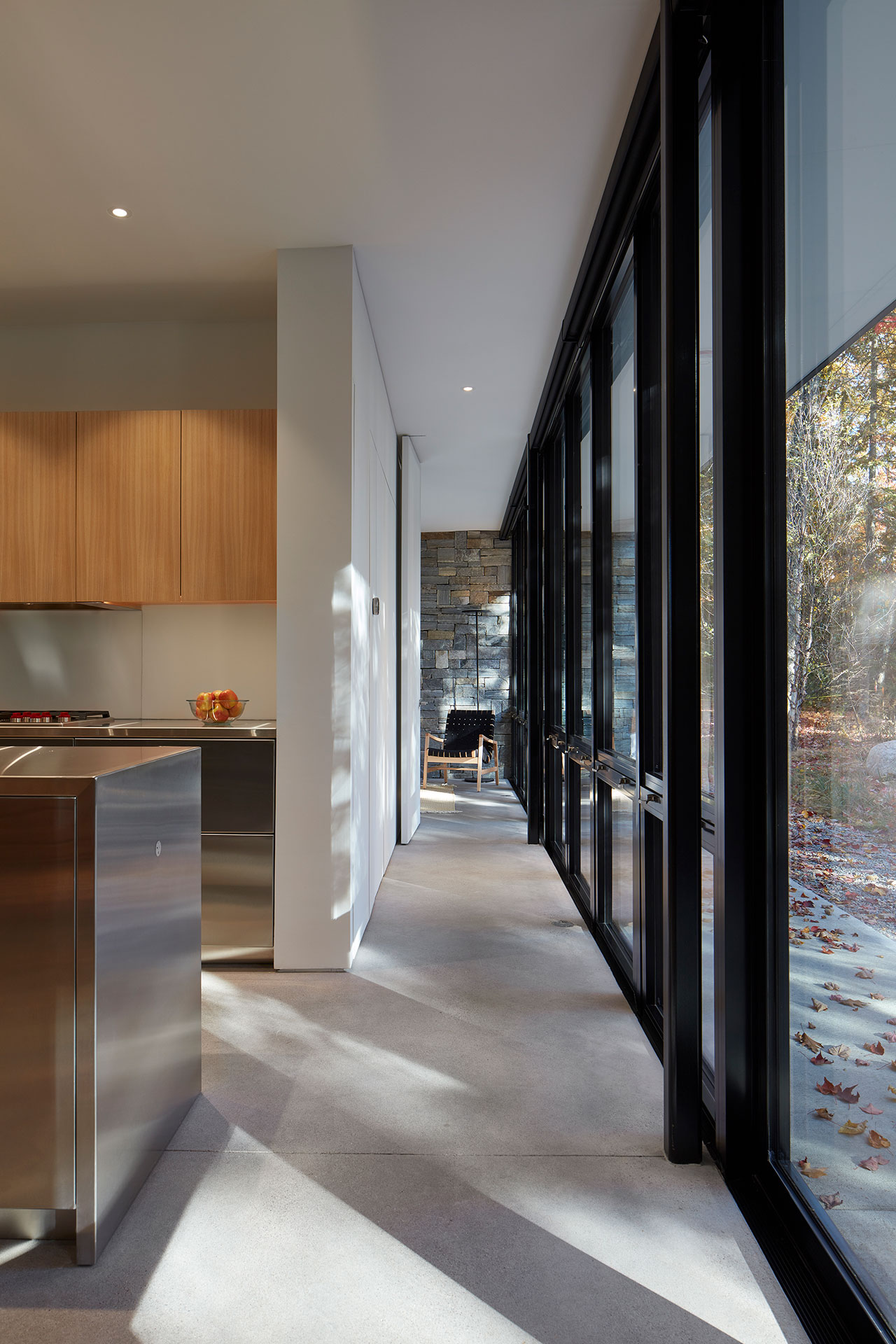 5/17 Photos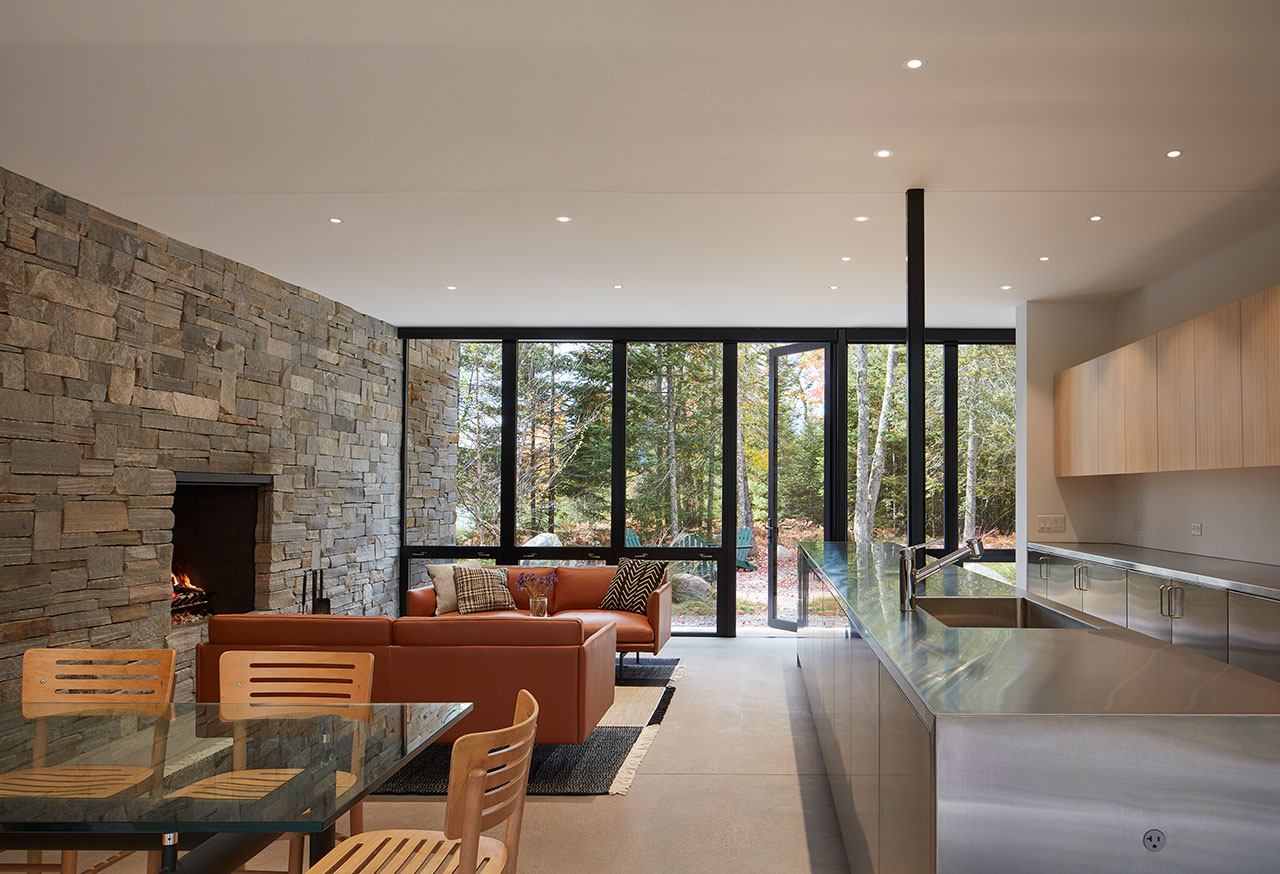 6/17 Photos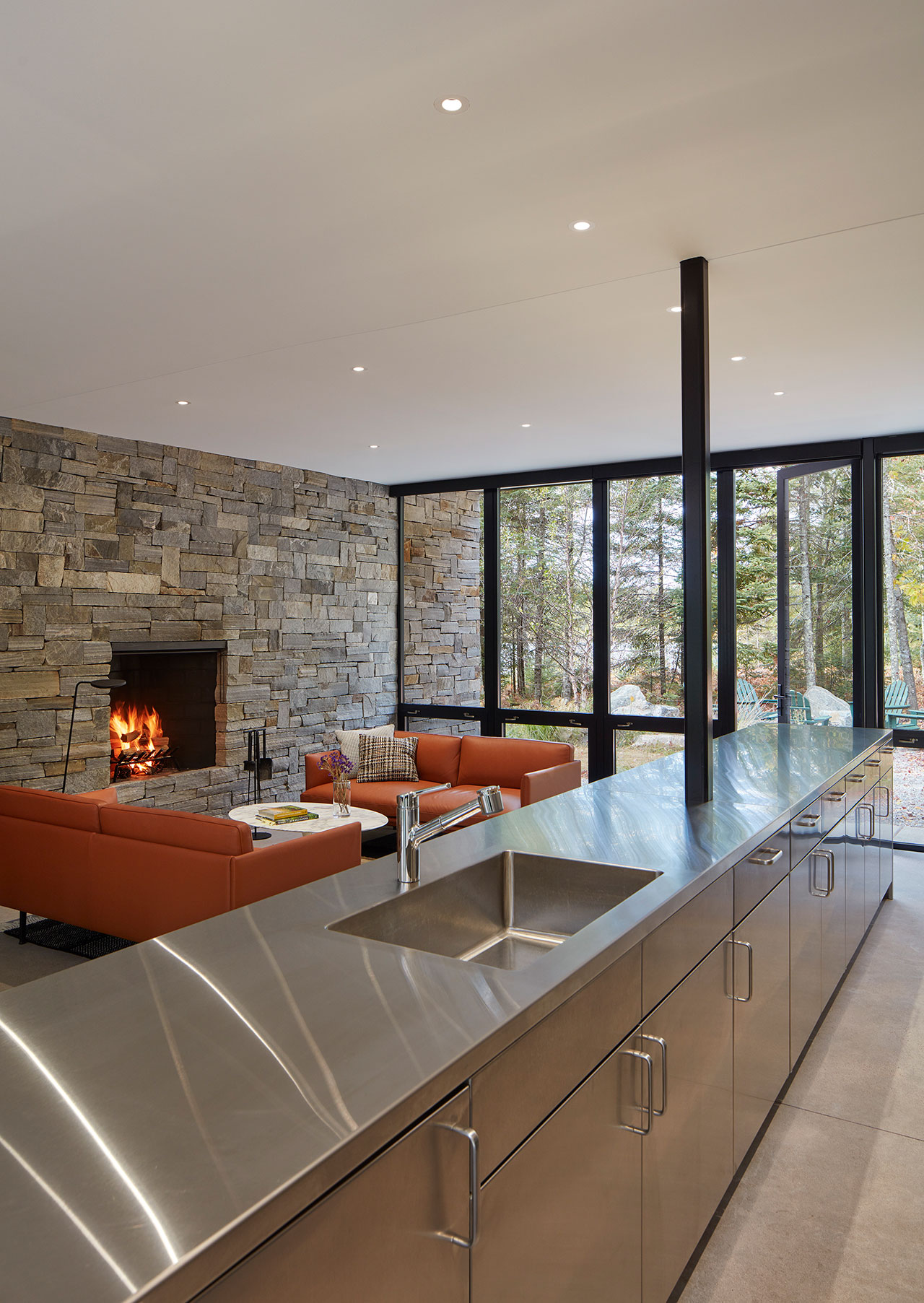 7/17 Photos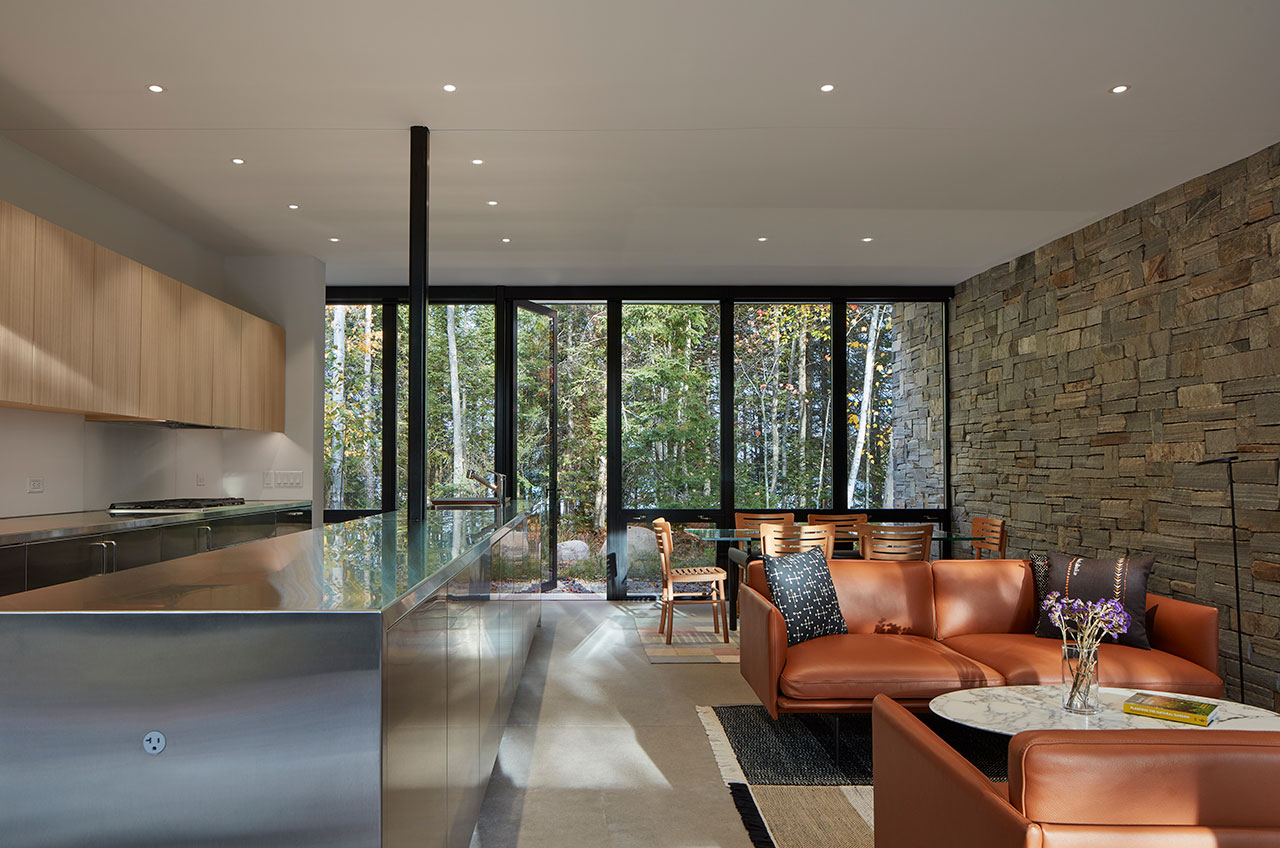 8/17 Photos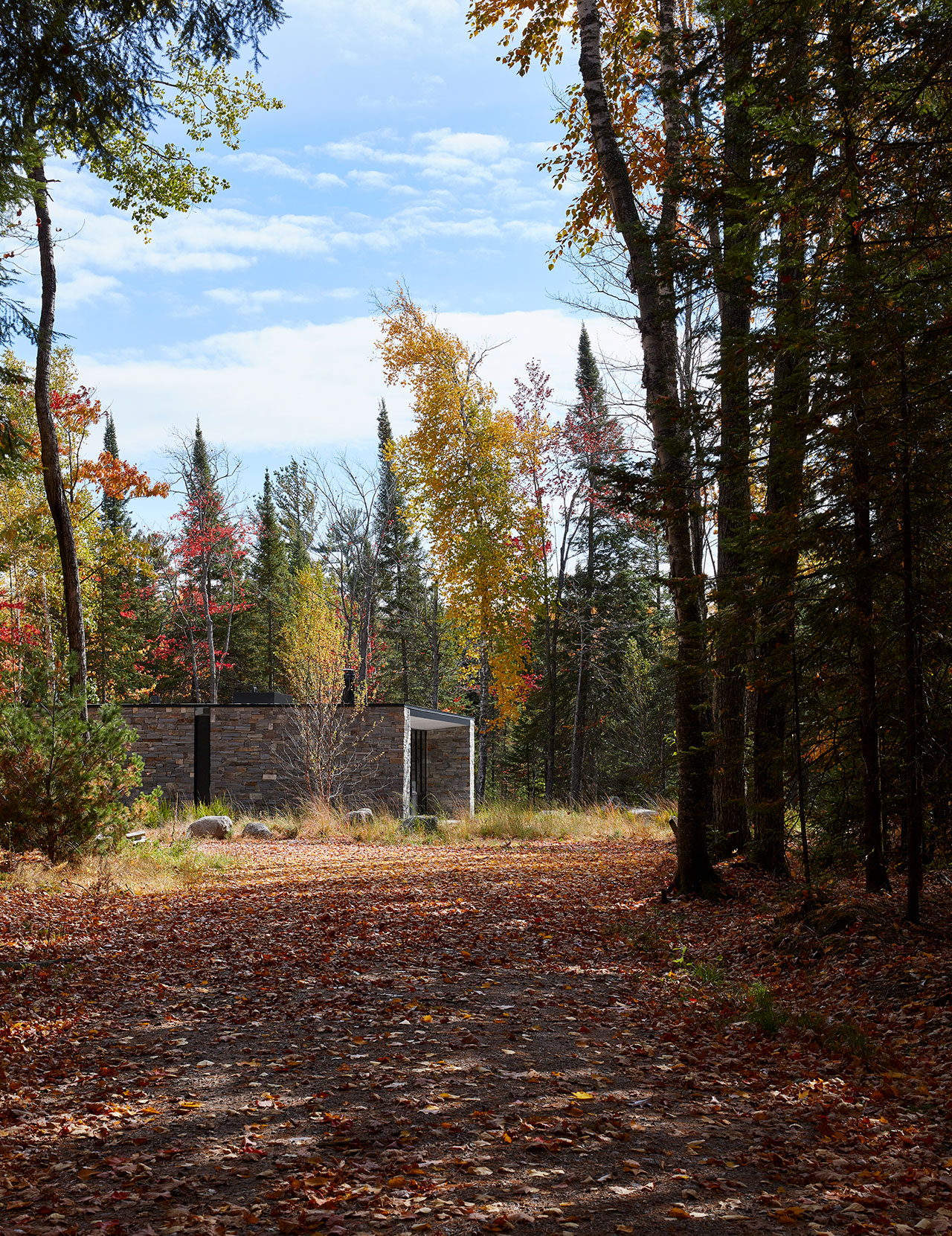 9/17 Photos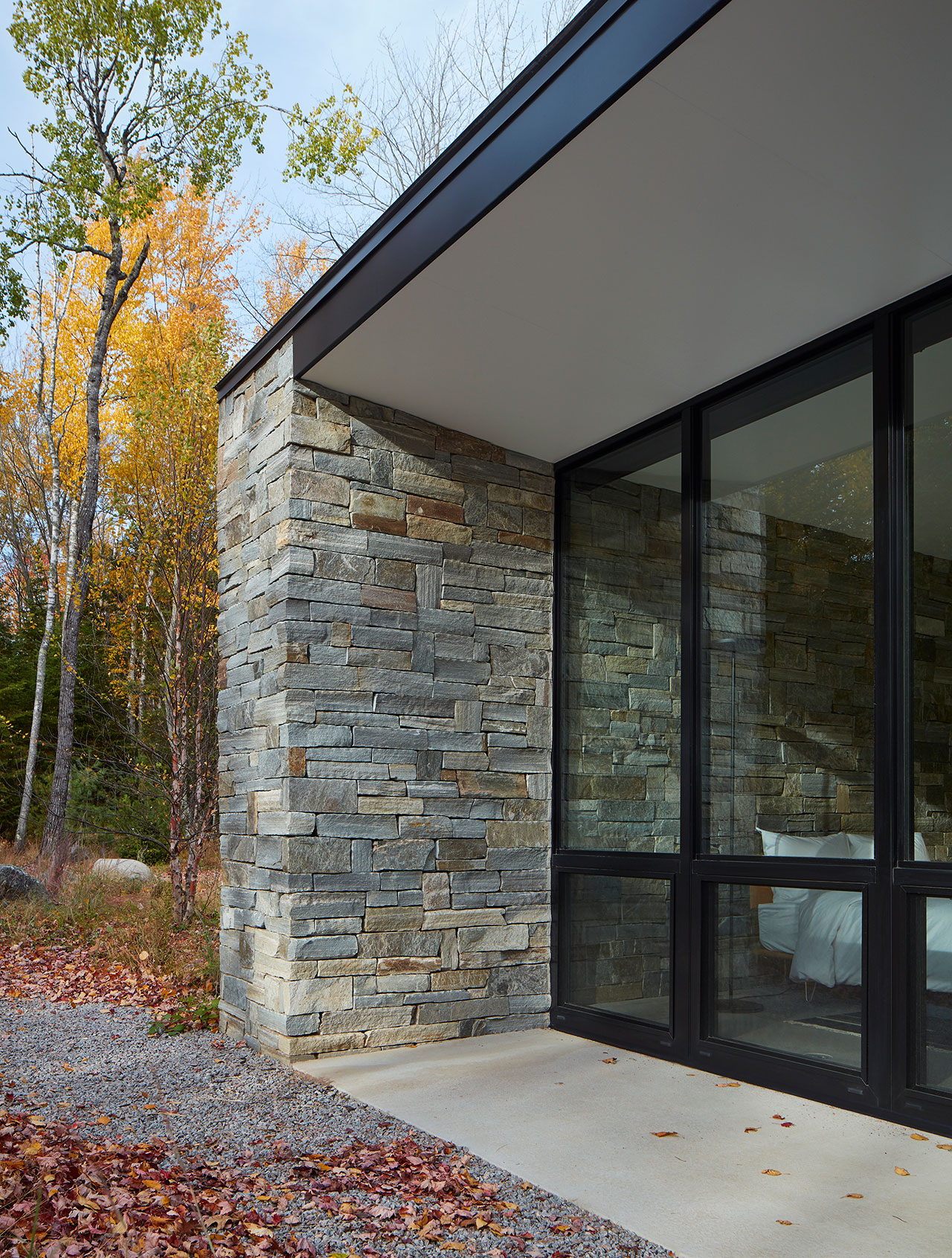 10/17 Photos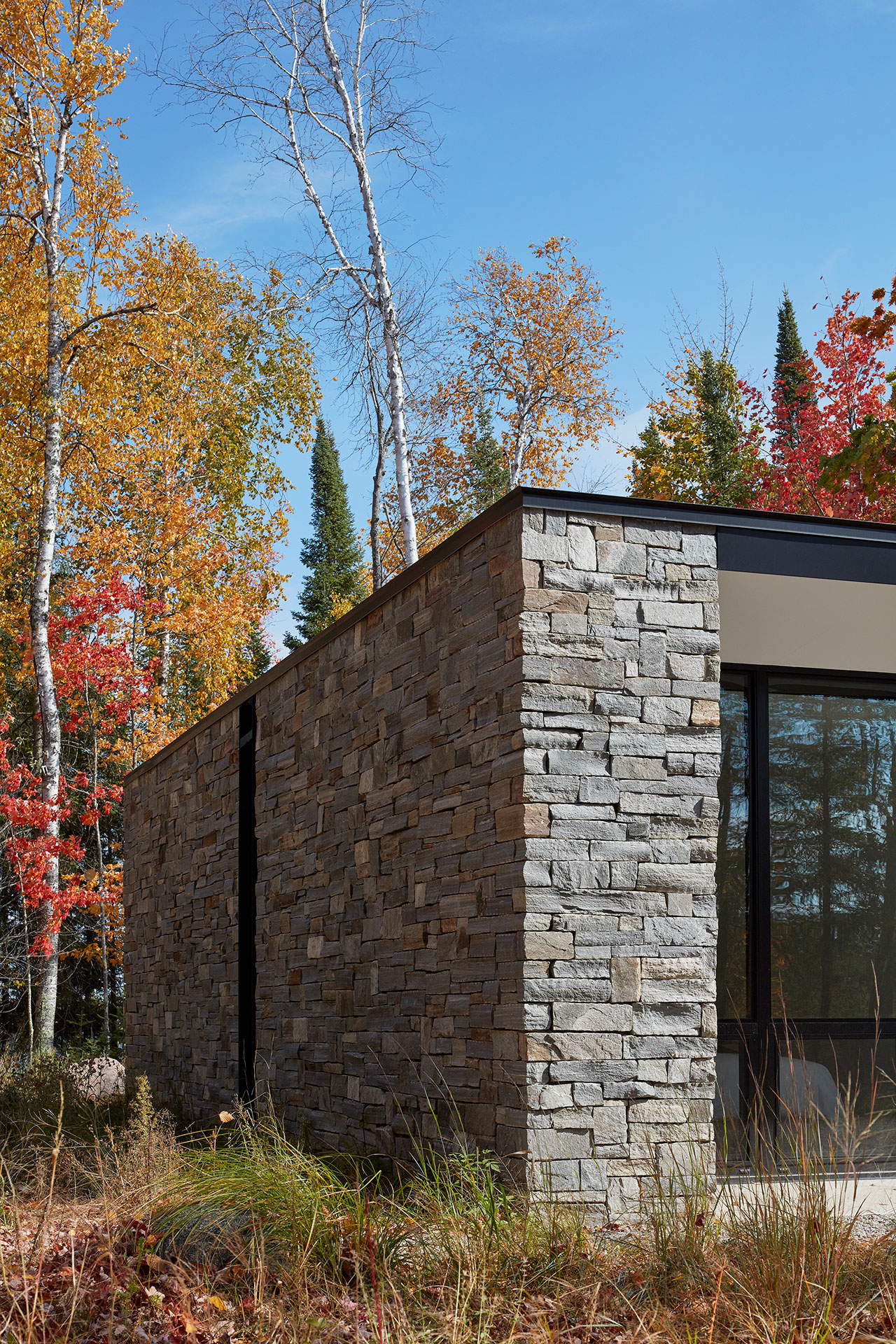 11/17 Photos
12/17 Photos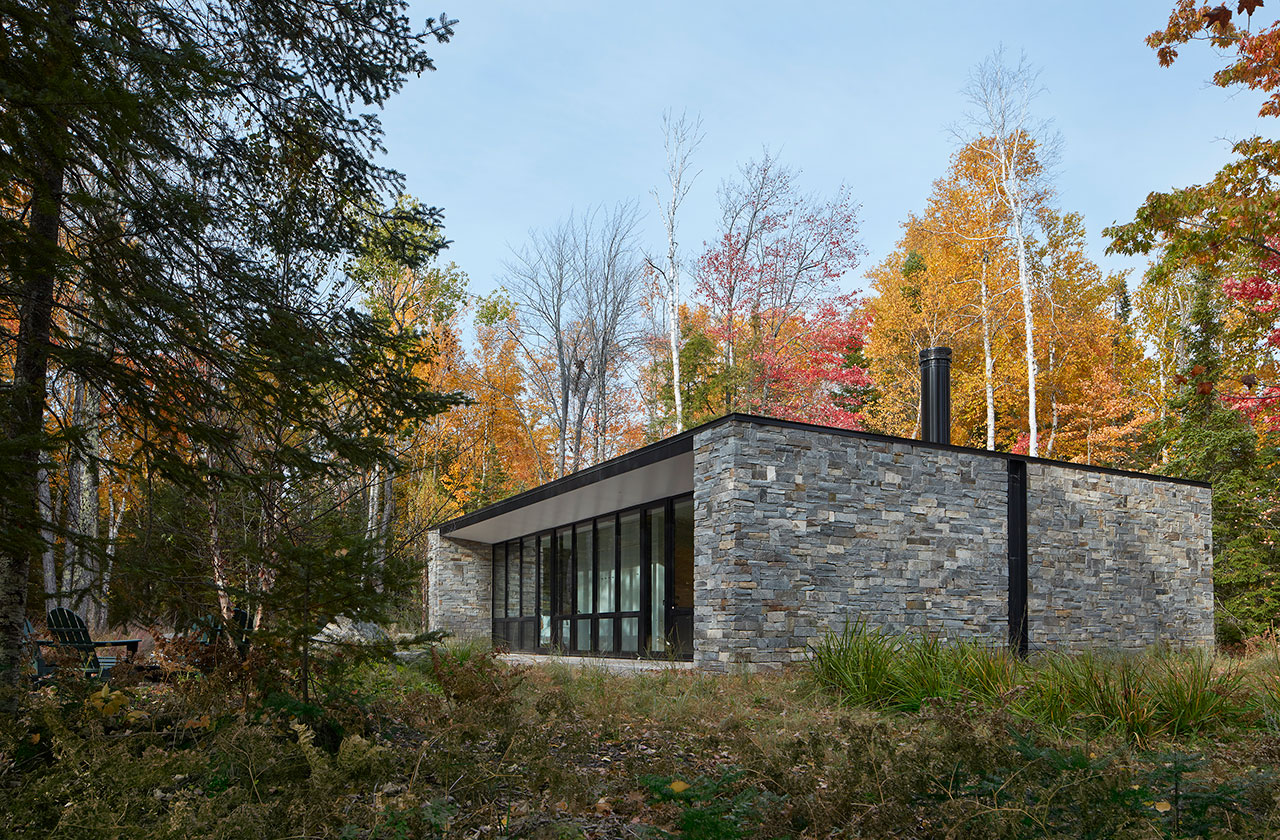 13/17 Photos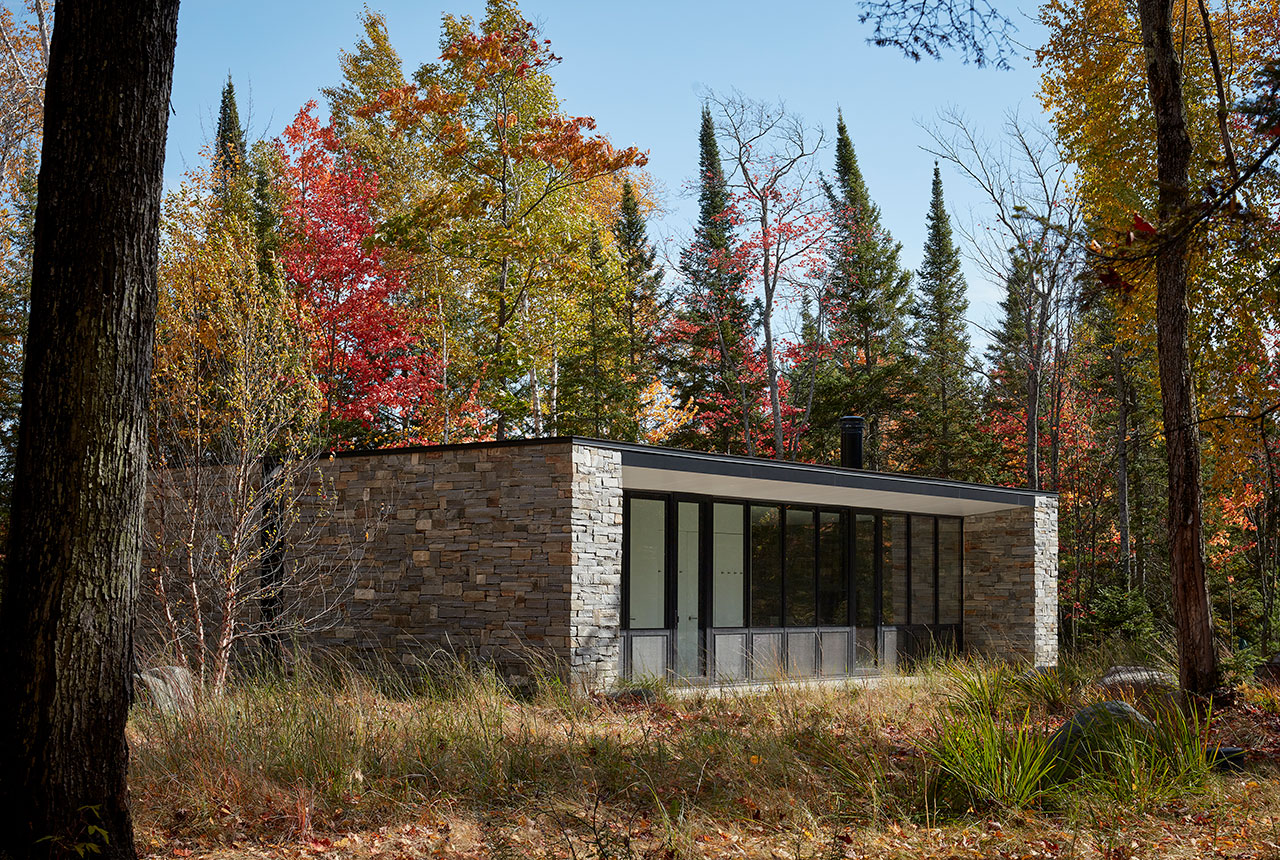 14/17 Photos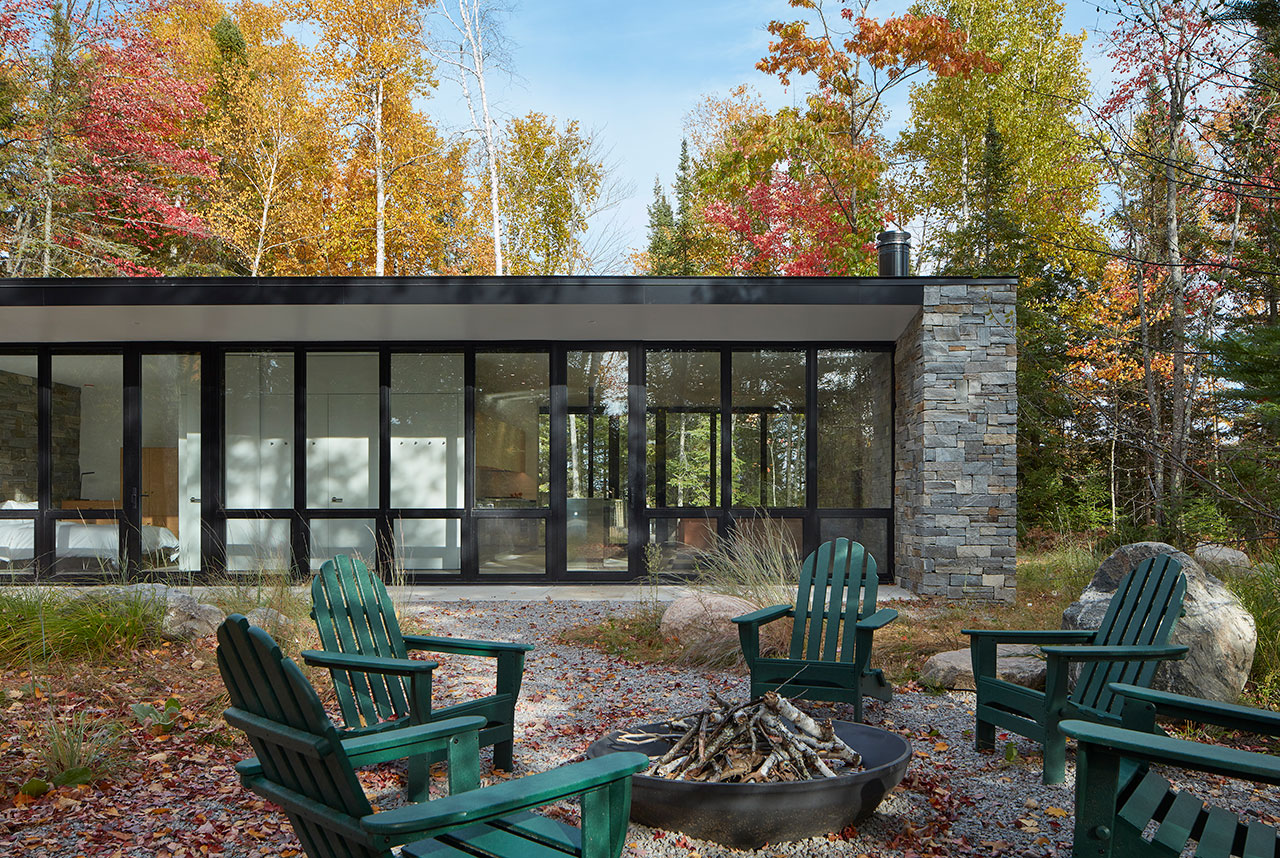 15/17 Photos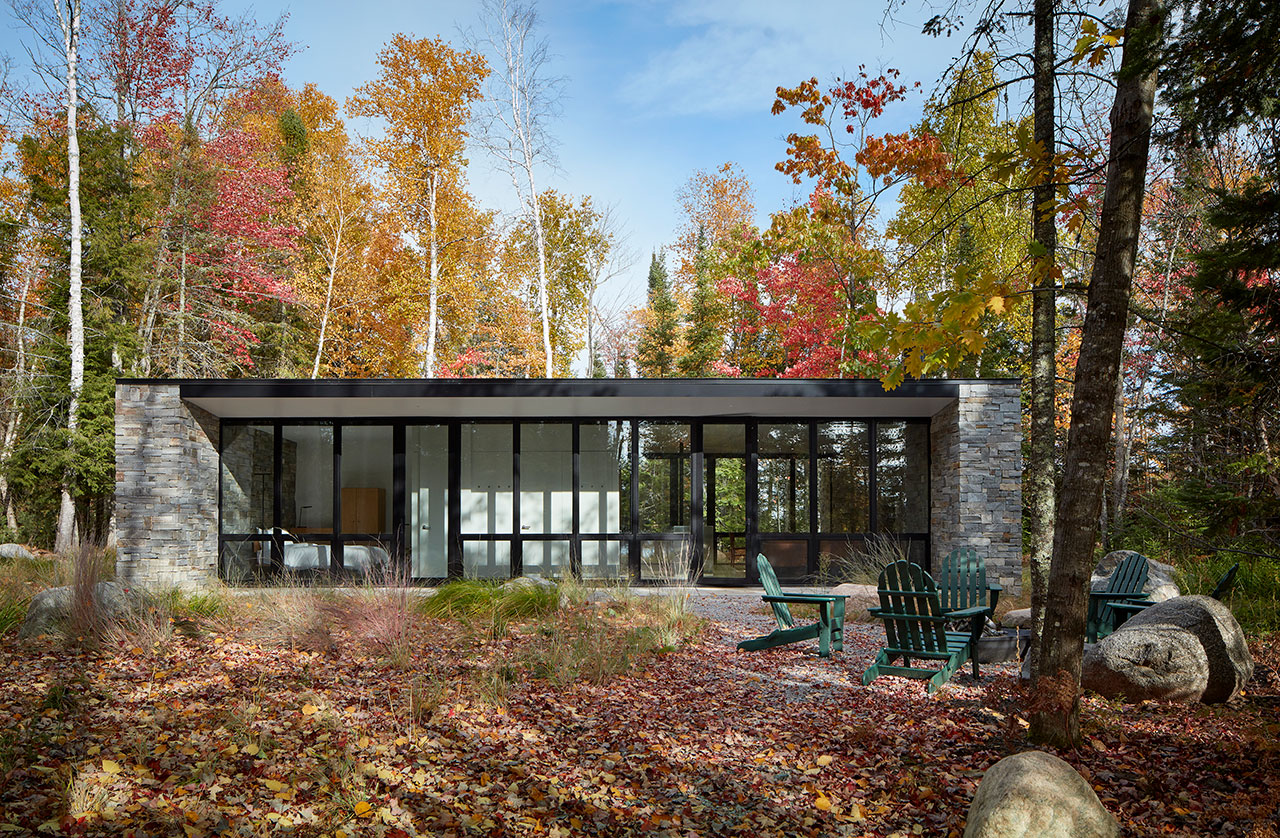 16/17 Photos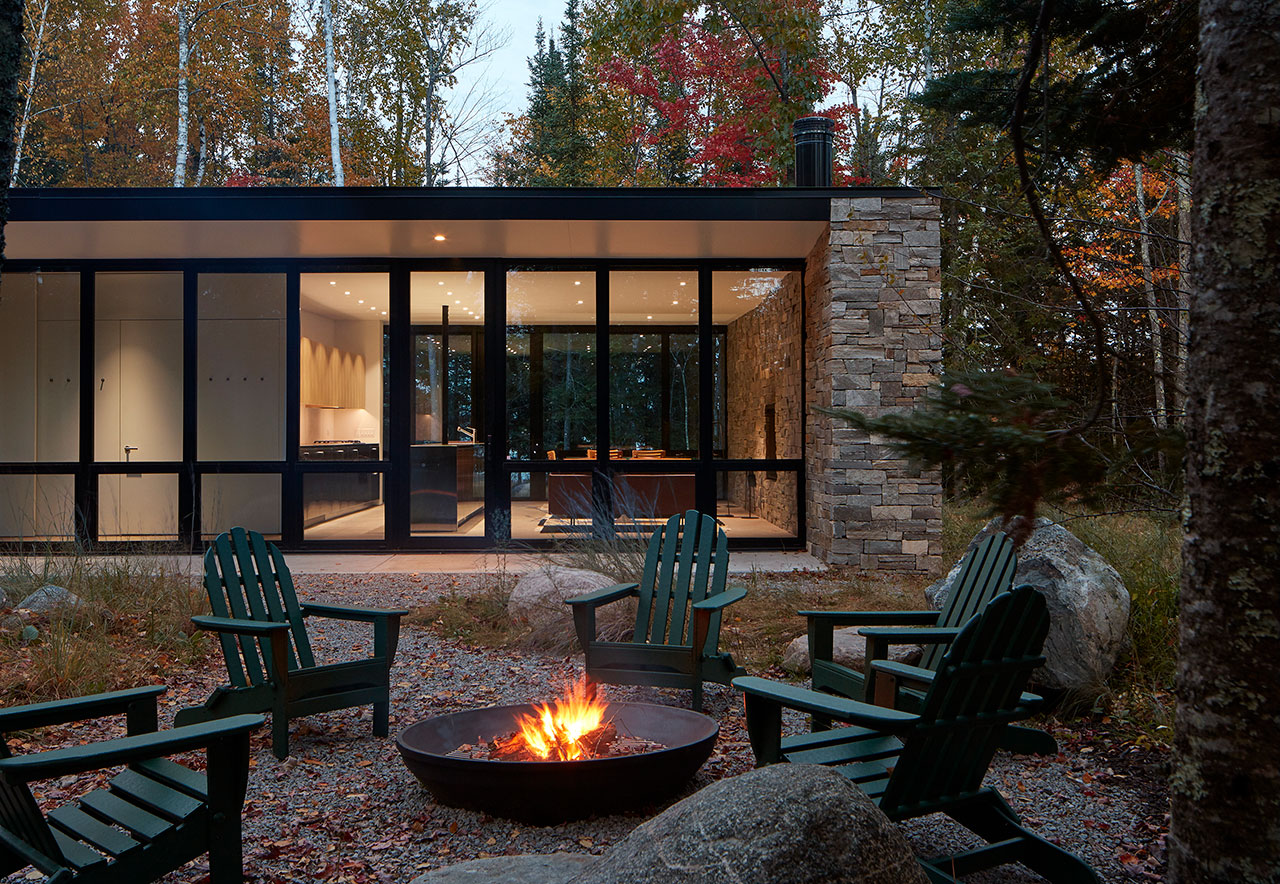 17/17 Photos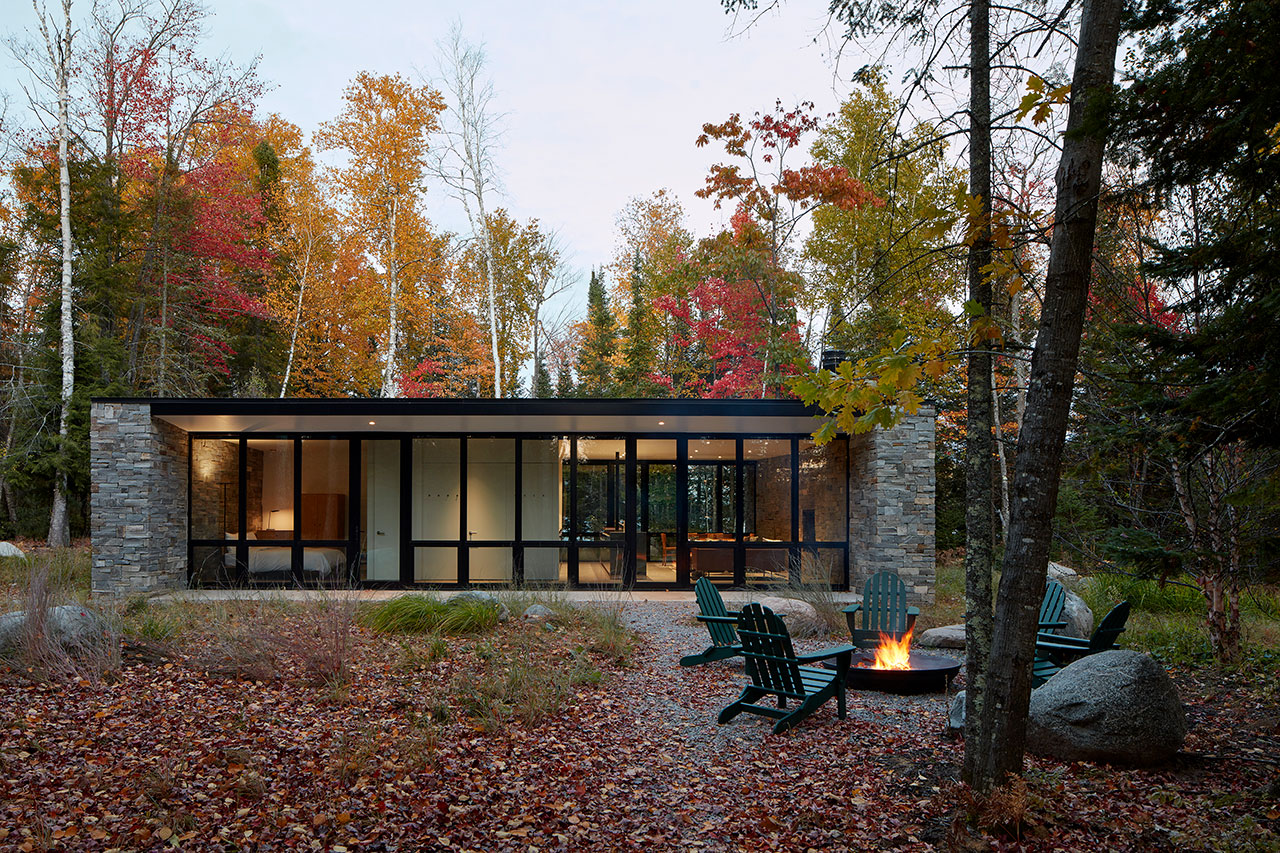 When graphic designer, Bart Crosby, longed for a serene fishing escape outside of the city on a secluded lake in Northern Wisconsin, Wheeler Kearns Architects delivered just that. The Clearwater Lake Retreat marries a single-story modernist structure with its rustic environment in a flat clearing surrounded by 2.5 acres of woods.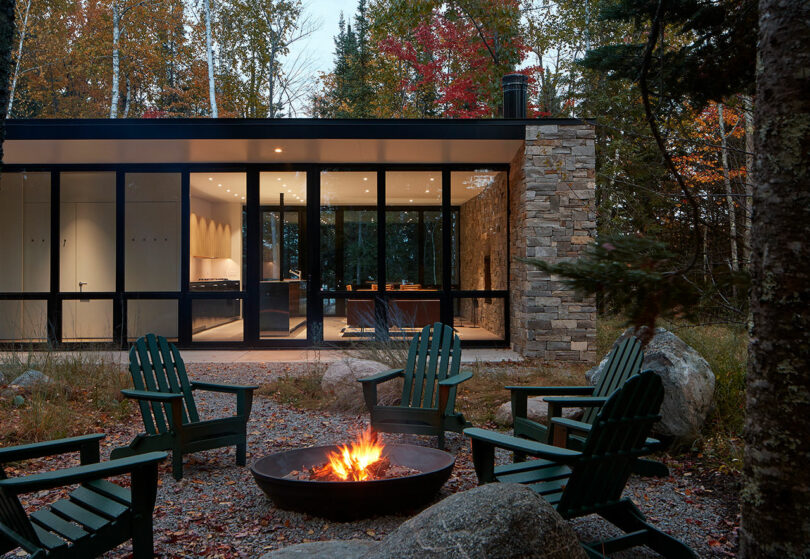 The pavilion-style house is oriented on the land to maximize views out of its two sides made of black-framed windows. The floor-to-ceiling glass walls are flanked by two heavy stone walls that anchor the rectangular structure.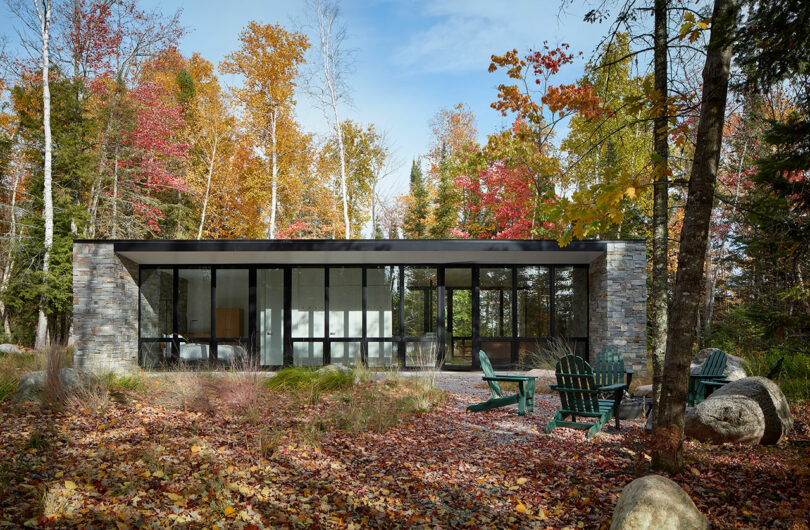 The Clearwater Lake Retreat is crowned with a butterfly-shaped roof that seems to hover over the structure. This roof not only adds a contemporary element above the mix of stones but also extends to create a covered porch on each side, offering the perfect spots for outdoor relaxation.
The interior of this fishing retreat features an open-plan living space, that's ideal for cooking, entertaining, and relaxation. The two private bedrooms offer private escapes, while a central core volume houses essential functional spaces, including a mechanical room, two bathrooms, and ample storage.
The cabin not only provides a visual connection with nature but also ensures a sustainable connection with the environment. Heating is achieved through hydronic floor heat, radiant tubing within the three-foot thick stone walls, and a wood-burning fireplace that adds a cozy touch to the living area. In the warmer months, the retreat relies on natural ventilation and shade from the surrounding trees to keep things cool and comfortable.
The material palette of neutral colors and earthy textures mirrors the natural surroundings. The exterior features sleek black metal-framed windows set against horizontally stacked stone walls in shades of gray. These same stone walls make an appearance inside with their colors complementing the concrete floors.
Photography by Steve Hall.