A-Place K907 is a minimal apartment located in Warsaw, Poland, designed by Thisispaper Studio. The apartment is situated in the Praga District, which has recently seen transformation throughout the years as the new city center of Warsaw.
The existing structure was originally a print house from 1903, recently brought back to life as a residential building. The interior maintained the original double-height ceilings allowing the designers to integrate an entresol.
In order to preserve the original raw atmosphere, the walls, flooring, and ceiling were finished in monochromatic colors. It was important from the beginning to maintain a minimalist space, adding only delicate touches of brass, chrome, and porcelain to gently decorate the interior.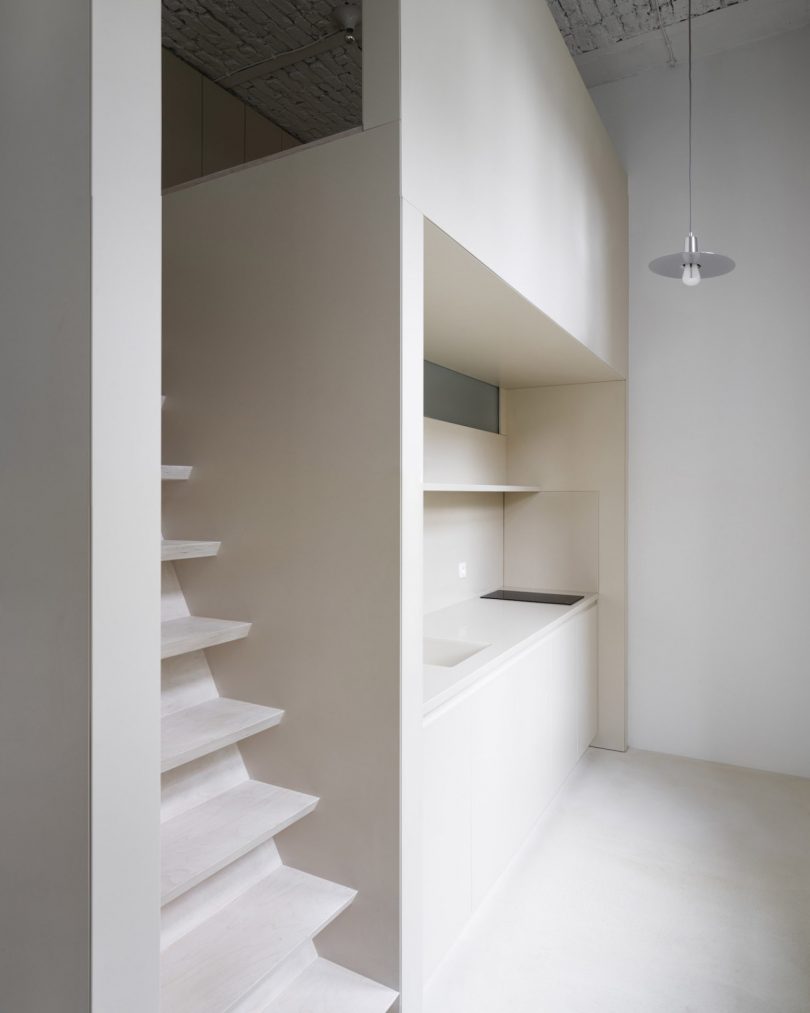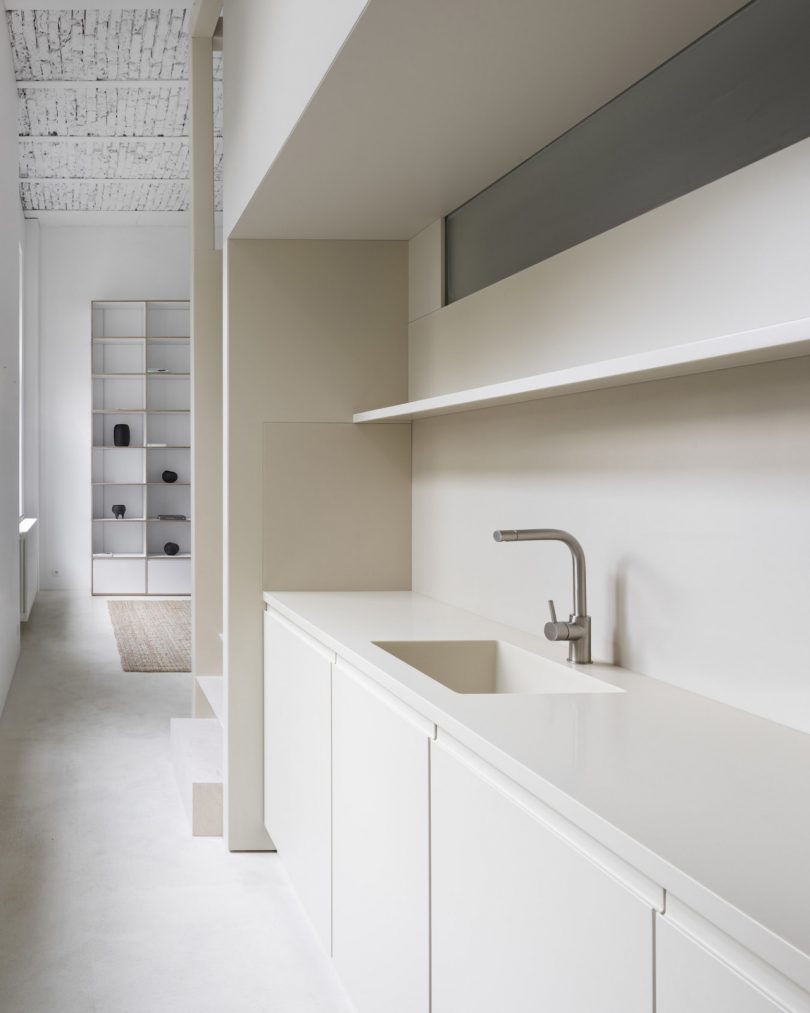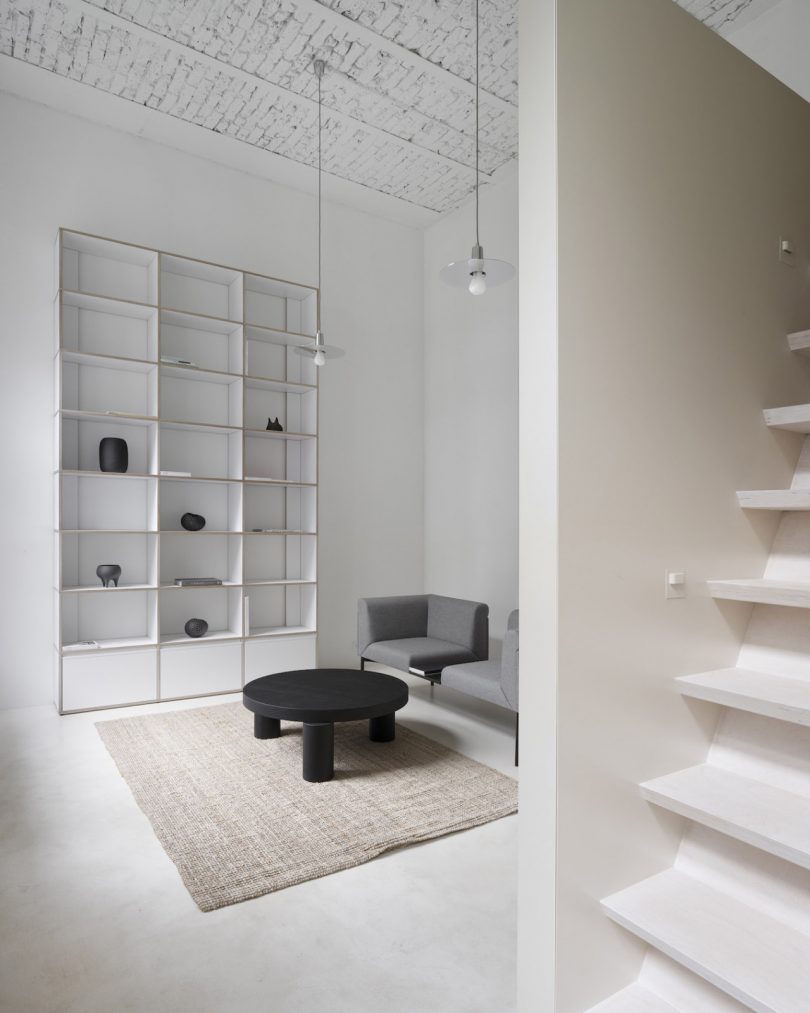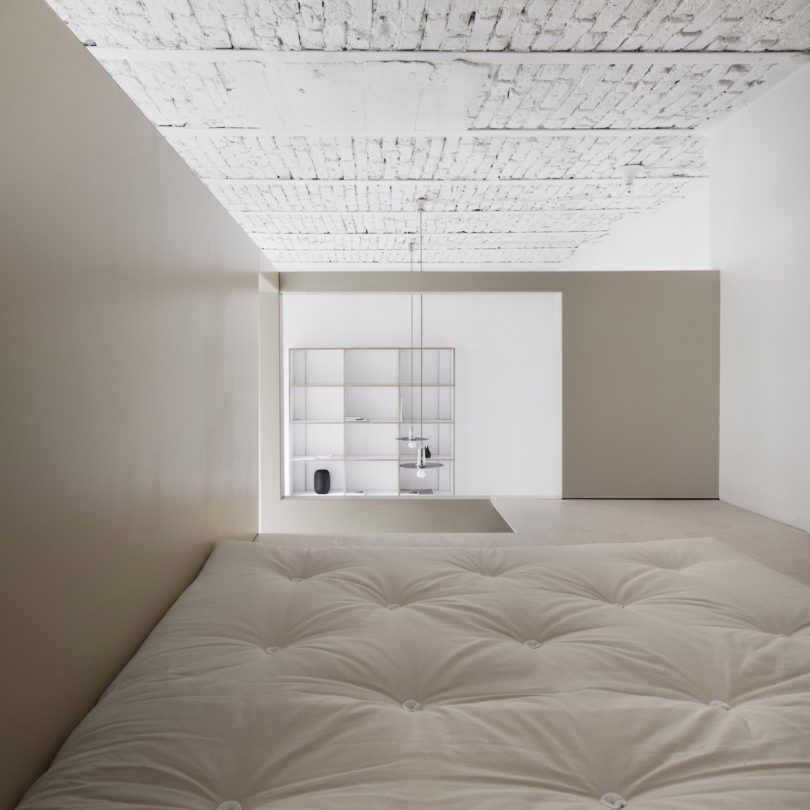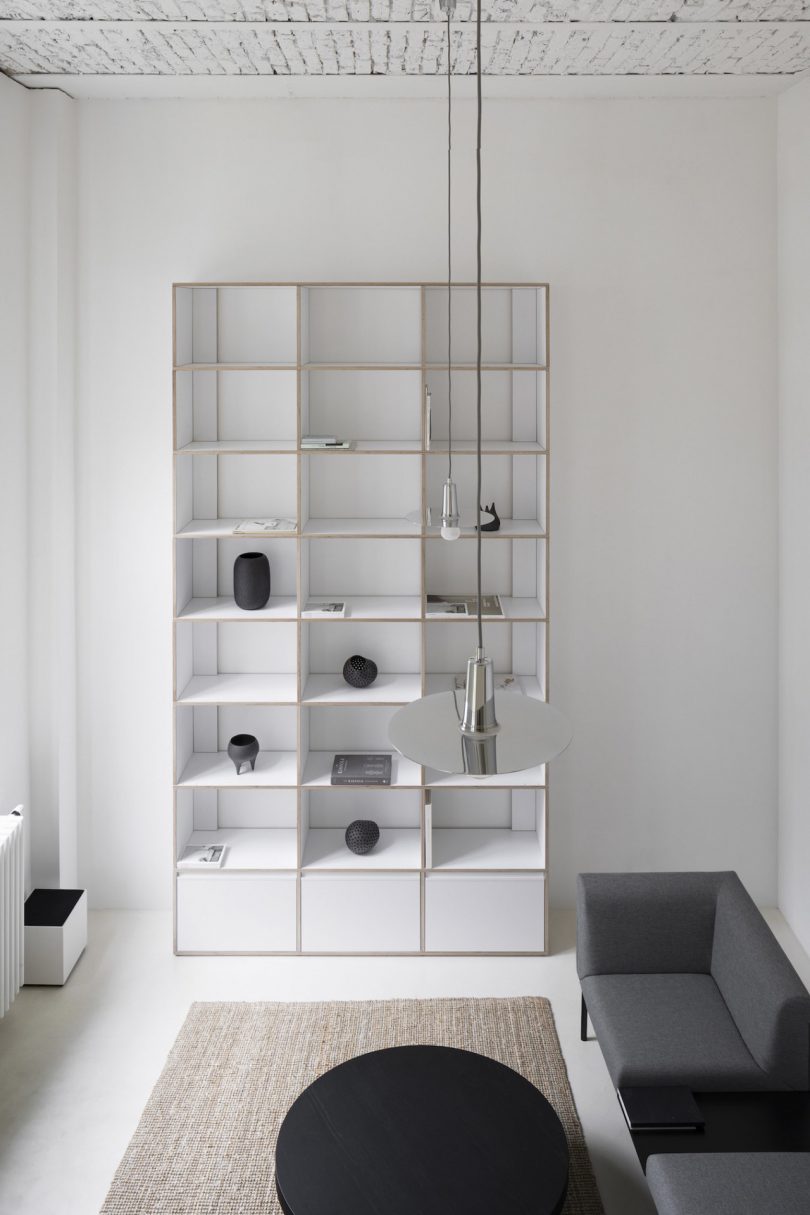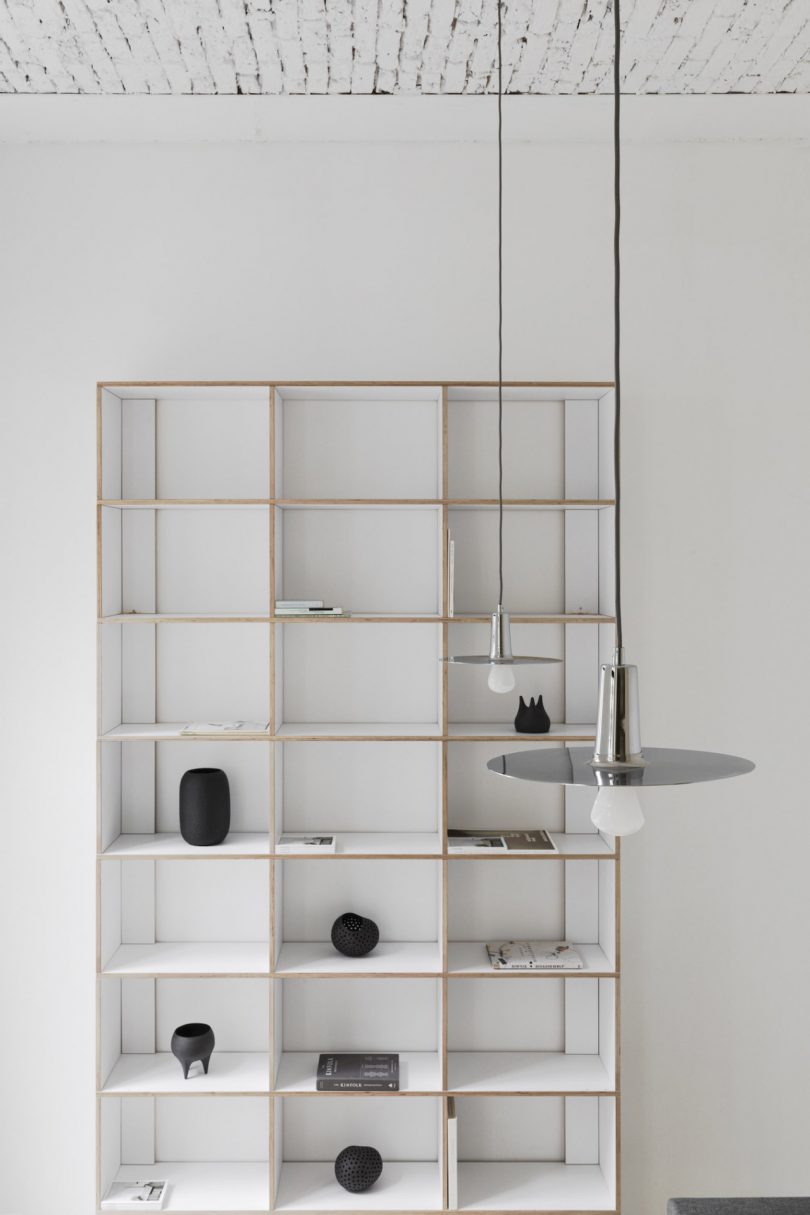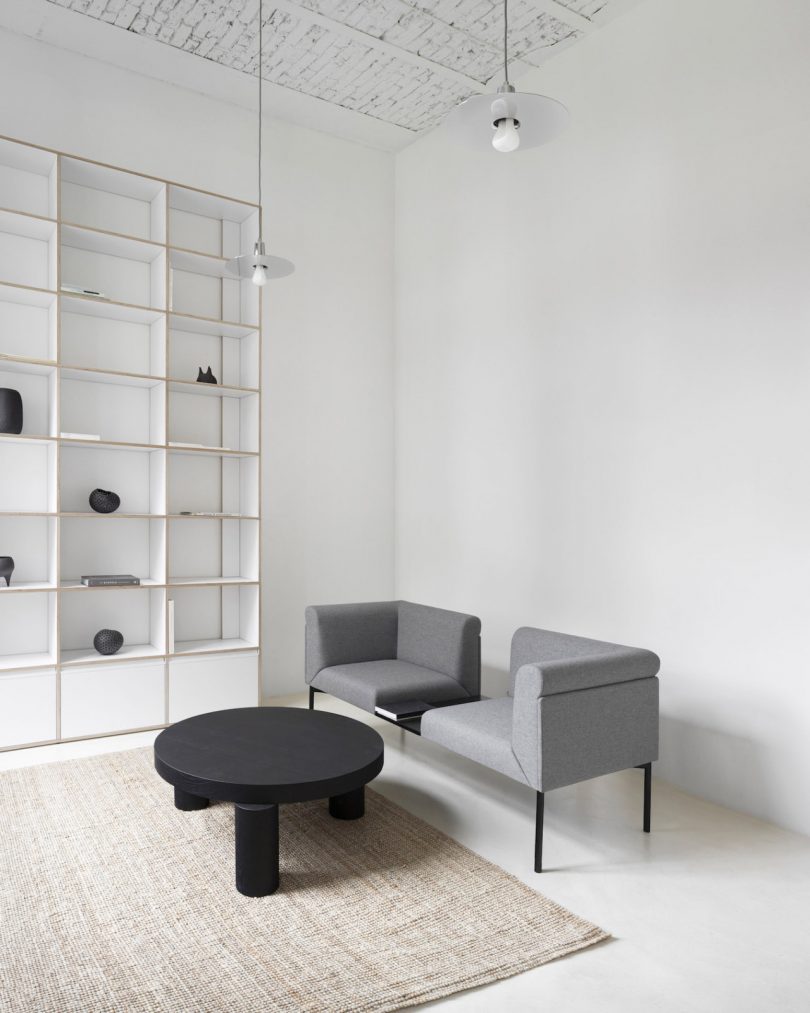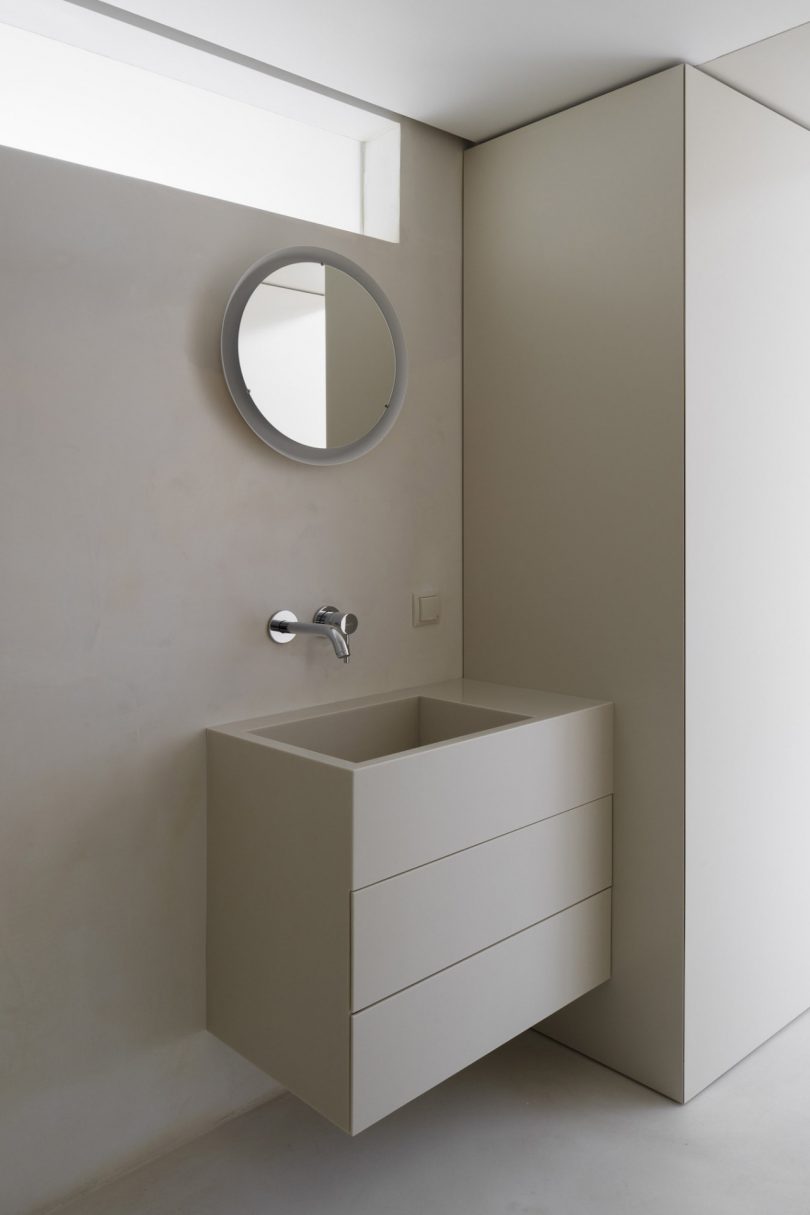 Photography by Maja Wirkus.