When designing the CAMPPINUS PARK Innovative Resort, mode:lina™ thoughtfully considered traditional architecture found locally and modernity resulting in a peaceful retreat in the Polish seaside town of Jezierzany. Situated by Wicko lake, the resort offers a series of houses, each finished with the Japanese Shou Sugi Ban technique, designed to give visitors a quiet, tranquil escape surrounded by the natural landscape.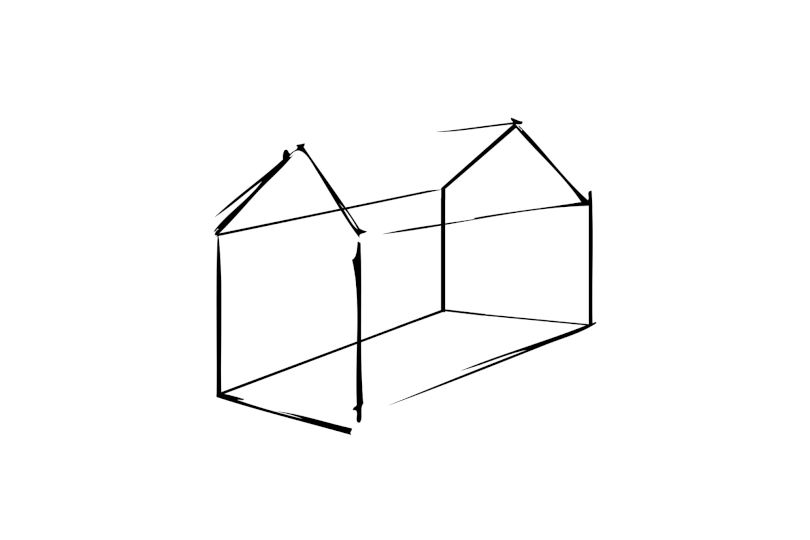 One of the big standouts of the overall design is the house within the actual house. The dark stained inside structure contains the kitchen, bathroom, and extra storage all in one with the spaces around it becoming walkways and a small dining area to eat. By consolidating all of the utilities into the house-like unit, it reduces the need for walls, thereby keeping the overall interior feeling open and airy.
The dark center of the house balances the natural wood panels and beams that frame the structure. Black elements, like the window frames, railings, and cross braces, provide additional contrast for a modern look.
The living room resides at one end of the structure, which benefits from a wall of windows that frame the greenery outdoors.
The pitched roof features windows along the top allowing natural light to fill the center part of the home.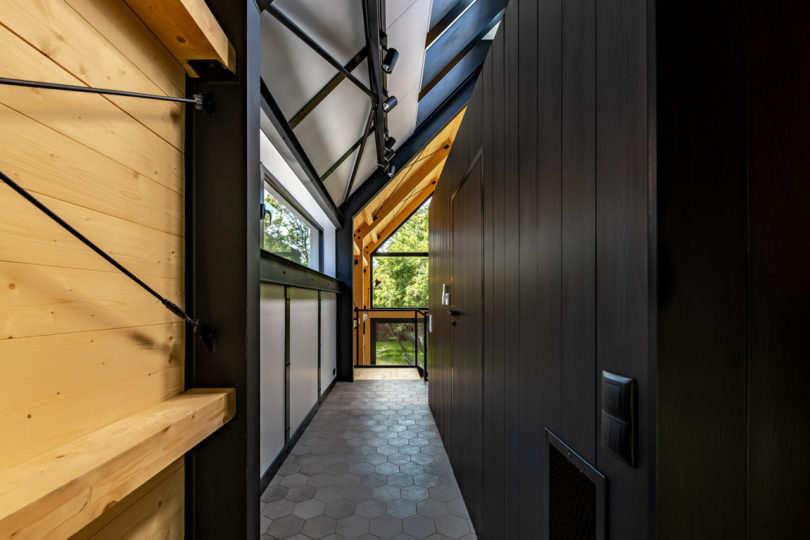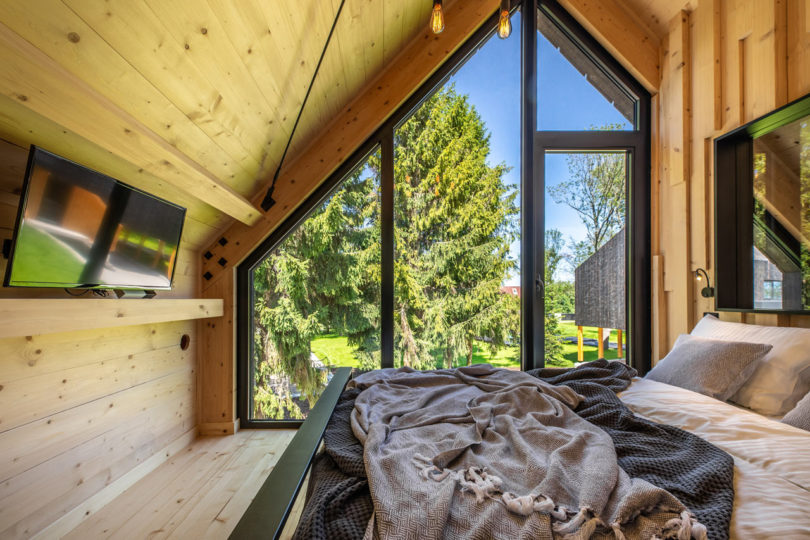 Both bedrooms have relaxing, vacation-like views of the property.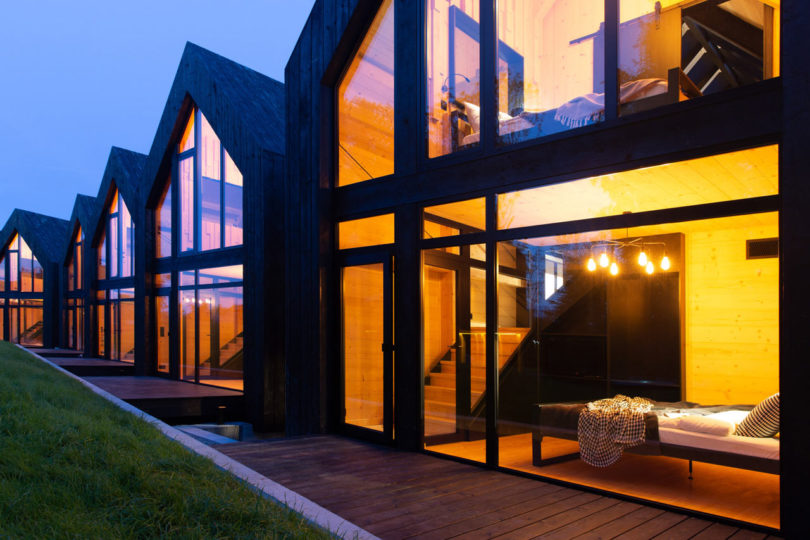 Photos by Studio Prototypownia.