A Taste of Inspiration – Standout Objects at Milan Design Week 2021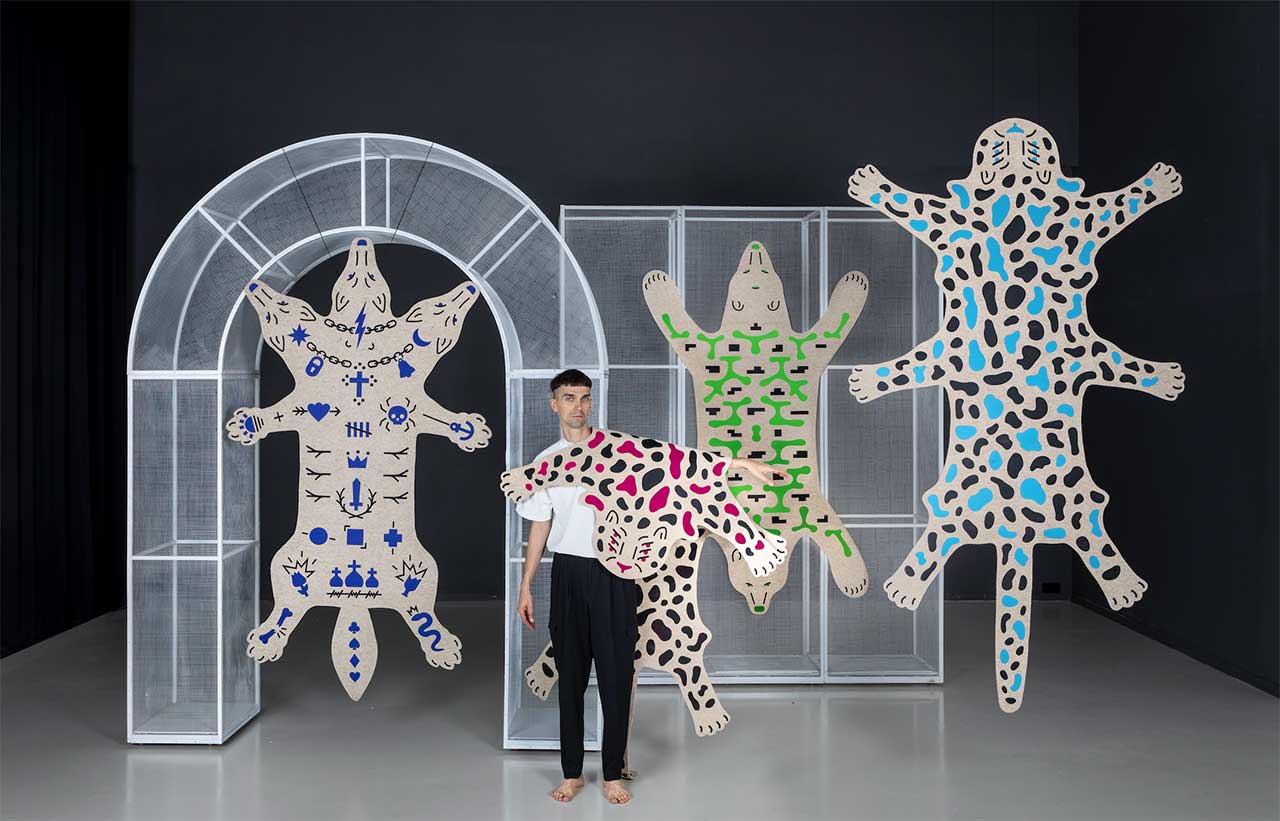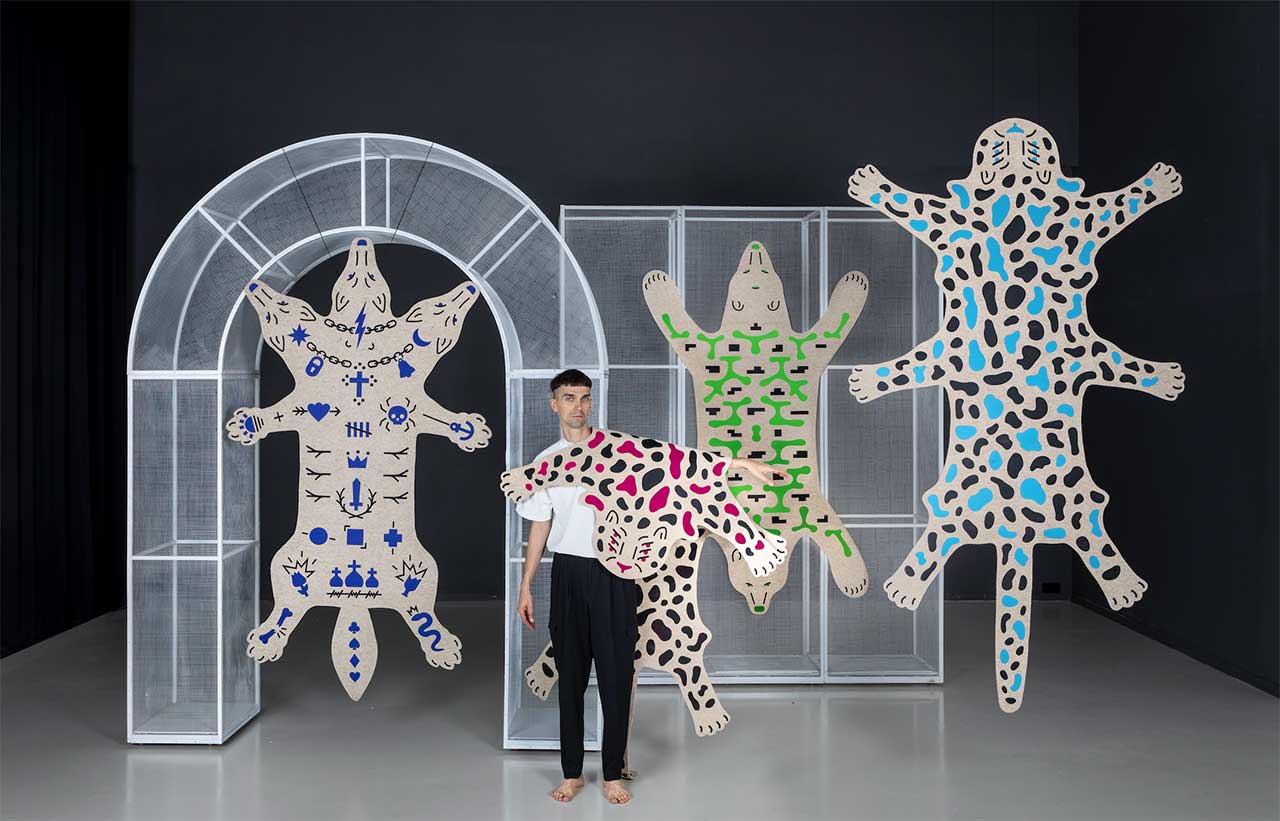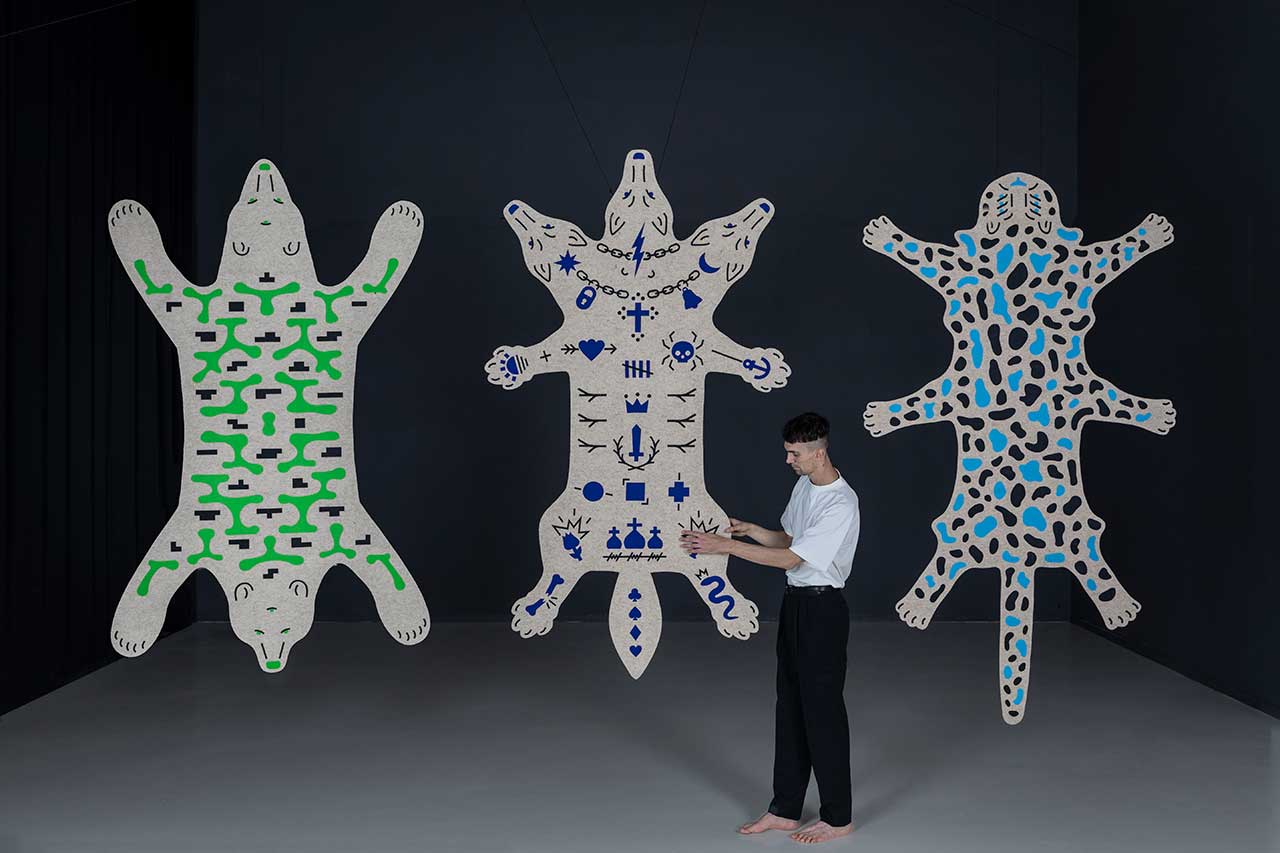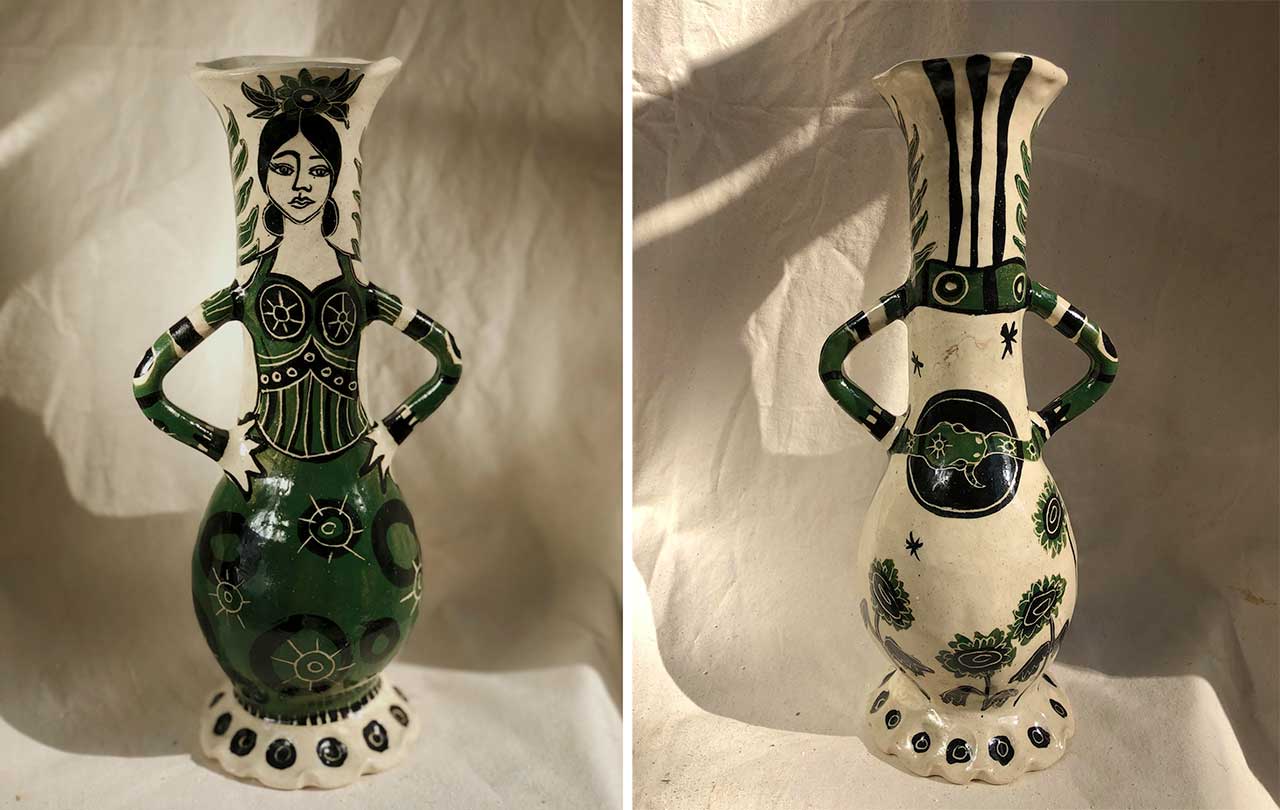 A Taste of Inspiration – Standout Objects at Milan Design Week 2021
1/9 Photos
2/9 Photos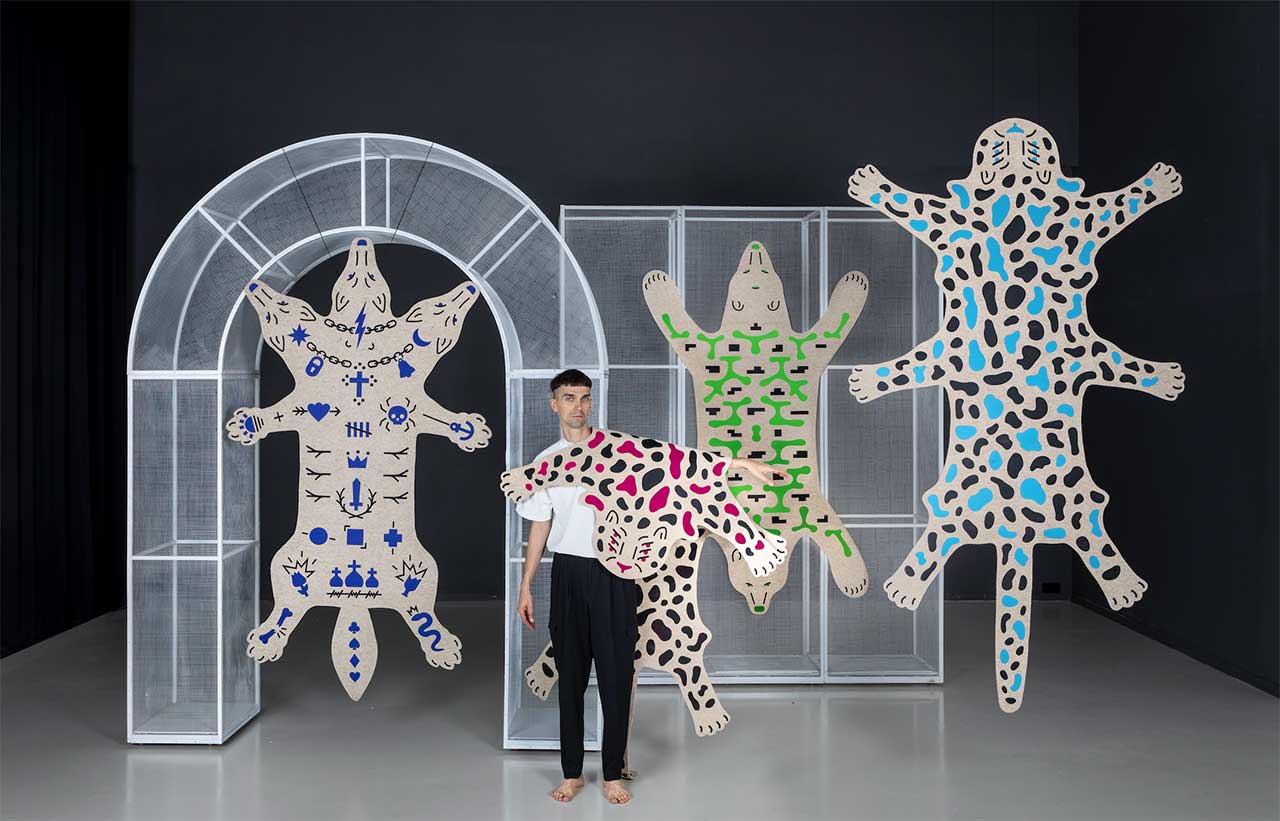 3/9 Photos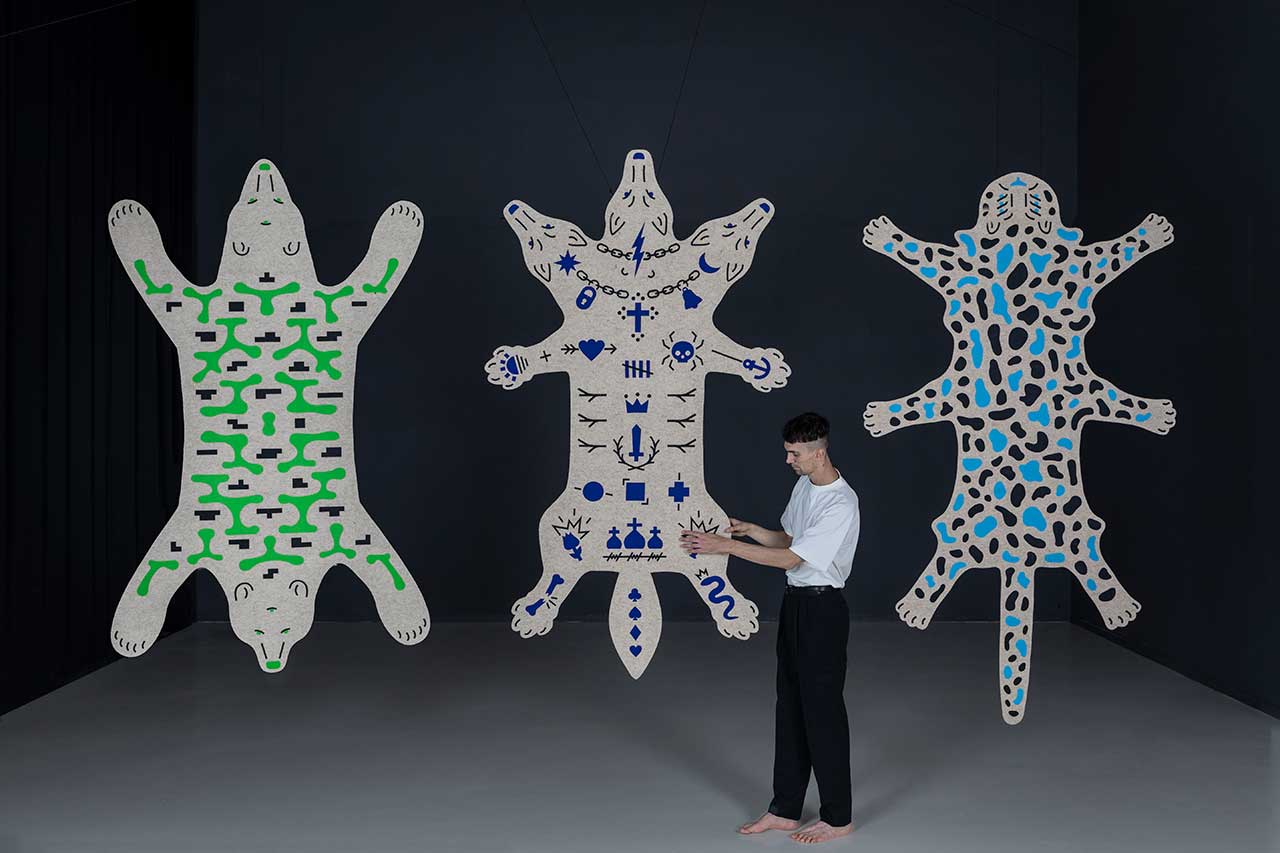 4/9 Photos
5/9 Photos
6/9 Photos
7/9 Photos
8/9 Photos
9/9 Photos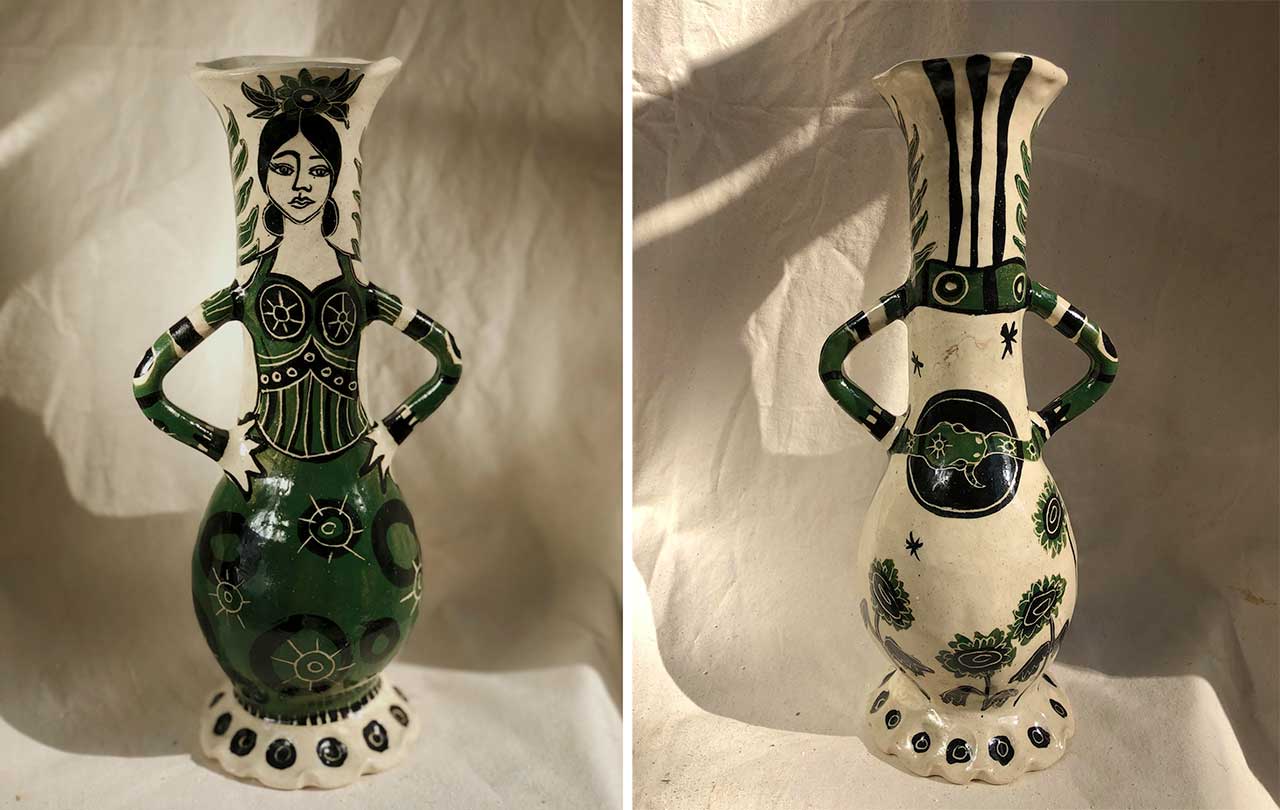 Ciao from Milano! Milan Design Week 2021 has officially commenced, but the flavor of its presentations will stay on our palates seasons-wide. With exhibitions spread across the city in showrooms, industrial sites, galleries, street-corner pop-ups, gardens, museums, and the most opulent of palazzos, we've taken a taste of it all and rounded up a bite-sized portion of some of the week's most standout sources of inspiration.
"Penelope" struts onto the scene with her hands on her hips, holding her own beside 999 other objet by designers from across the globe. She is one of Brooklyn-based visual artist Fernanda Uribe's trio of functional sculptures presented for the Superstudio Design Show's 1000 Vases exhibition. Envisioned as a snakecharmer-matriarch character complete with an emblematic ouroboros backside, "Penelope" represents an exploration of the artist's own identity: Uribe's Mexican-Cuban heritage is a conceptual through line in all of her multidisciplinary works, and holistically feeds into the magical realism storytelling the artist injects into – and evokes with – each of her stoneware figures.
The most memorable presentations at this year's supersalone fair were dished up by the designers selected for "The Makers Show", which were sporadically placed between larger brands' big-footprint displays (making these pockets of independent design works all the more wonderful to stumble upon). The playful and technically masterful woodworking of East London-based, Japanese-Austrian designer Rio Kobayashi was a highlight. His Shoji collection, an iteration on traditional sliding shoji doors, reinterprets the scrims' recognizable rectangular lattice work with a whimsical flourish of solid cedar squiggles, curves and new angles. Along with the room dividers displayed at supersalone, the Shoji collection also includes smaller objects like wall lamps and a chest of drawers, equally as fanciful and expertly designed.
Lighting generally exists as a static element of our built environments, but in designer Maria Paola Di Clemente's recent conception, it is far from inert. As the head of Formanuda Design, she created "Runaround", a part of the studio's larger In><Contro (En-Counter) Collection. The lighting, hinging on its elegant Carrara marble wheel, is designed with a malleable rope of LED lighting that coils around the central hub and whose brilliance waxes and wanes as it's wound (stifled) or unwound (exposed). Gleaming brass elements form the joints of the system, altogether beckoning tactile engagement amidst – and despite of – the fixture's luxurious materiality.
Beyond the luster of beautiful design, there exists the inextinguishable spirit of its community of creators. Switzerland-based design duo Panter & Tourron was invited by curator Federica Sala and Mingardo, the iconic family-owned Italian metal manufacturer, to create one of ten candleholders for the group show A Flame for Research. This week, Christie's Italy will be auctioning off each of the show's objects, full proceeds from which will benefit the Mario Negri Pharmacological Research Institute. Panter & Tourron's "Focus" candleholder was an understated response to the curatorial ask (its cause a personal one for scion Daniele Mingardo, who helmed the exhibition): amongst a sea of colorful, towering or boisterously designed carriers by the likes of Marcel Wanders studio and Patricia Urquiola, Panter & Tourron's object stood out for its evocative soft-spokenness. Envisioning palms cupped around a fire for warmth, the designers developed a two-part object that can be closed to fully envelope its stoic light sources, or opened to function as independent holders with more exposed illumination. The subtlety of the design grants it timelessness, while its precision lends a backdrop to the hopefulness and comfort of its candles' softly flickering flames.
Designed by the artists and designers Josefin Zachrisson and Mira Bergh in Stockholm (where production also occurs), the Seats System seating concept adheres to the industry's shift toward post-pandemic design for intimacy and modularity. On display as a terrace takeover at Alcova – a vast design presentation spanning the grounds and three buildings on a former military site – the collection of single-material benches and chairs challenge unsustainability, both socially and materially; their design is both an antithesis to isolation and an achievement toward ecological efficiency of production. The winding benches, whose seats' curving movements through space offer engagement from every vantage point, were also styled with Zachrisson's series of experimental glassworks entitled Mess.
Also presented at Alcova, Russian designer Andrey Budko's Hear My Roooar collection of rugs were sprawled like harmless pelts across the abandoned military building's raw walls. Made of 100% wool, each rug has between 100 thousand and 200 thousand embroidery stitches of ceramic thread making up its detailing. Posing a challenge to the potential typical implications of familiar visual systems, each one respectively bears the symbolism of camouflage print, iconic tattoo patterns, or fashion's ever-favorite leopard print. Meanwhile, the construction of the finely ornamented rugs relies on materials used in day-to-day Russian life, testifying to their durability.
The talent gets younger and younger these days. Three-year-old Ava, daughter of Rive Roshan's Ruben de la Rive Box and Golnar Roshan, is in fact the creative genius behind their new series of rugs. Aptly called Ava's Paintings, the works were presented in an elaborate setting at Masterly, the Dutch in Milano. When the onset of the pandemic had brought the whole family into the studio for work days, Ava began producing artworks that, via Instagram, caught the eye of Moooi Carpets. They picked up a trio of rugs that now boast the first of hopefully more artist-parent collabs. (Granted, we'll let her reach double digits first.) "The Sky Owls and the Puddles" is an interpretation of flamingo-pink hues, running the soft-to-hard color gradient with sweeping strokes translated onto a delightfully misshapen footprint of floor covering.
Emily R. Pellerin is a Brooklyn-based writer and communications strategist with a focus on art, design and creative communities. She loves to chat about all that and more – give her a shout via Linkedin or emilyraepellerin.com.