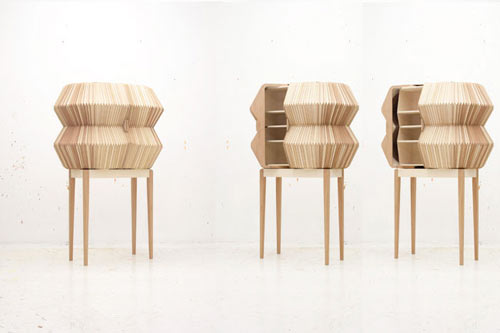 The Accordion Cabinet by designer Elisa Strozyk and artist Sebastian Neeb is a bookshelf that stands on long legs with a set of flexible doors.
Opening and closing the cabinet resembles the folding of an accordion, thus its name. Using wooden textiles, the duo was able to get the look they desired while still allowing the cabinet doors to flex easily.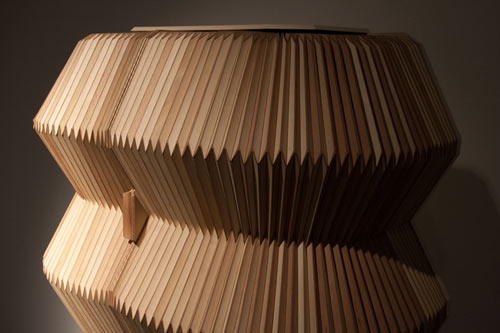 Photos by Sebastian Neeb.

Design From Around The Web