adidas x Norse Projects Collaboration Fits the Duality of the Modern Adventurer
adidas x Norse Projects Collaboration Fits the Duality of the Modern Adventurer
1/11 Photos
2/11 Photos
3/11 Photos
4/11 Photos
5/11 Photos
6/11 Photos
7/11 Photos
8/11 Photos
9/11 Photos
10/11 Photos
11/11 Photos
The Faroe Islands in the the South Norwegian Sea exist as the definition of a "far-off land." Located over 600 miles off the northwest coast of Denmark, the ragged mountainous isles emerge from the sea with a primordial splendor – an untouched realm of remote beauty tempting the adventurous, but a place that demands studied planning and proper equipment when explored. Its a fitting landscape of inspiration for Copenhagen-based outdoors clothier Norse Project's latest SS23 collaboration with adidas, one epitomizing an ethos striving to be "Good for All Seasons."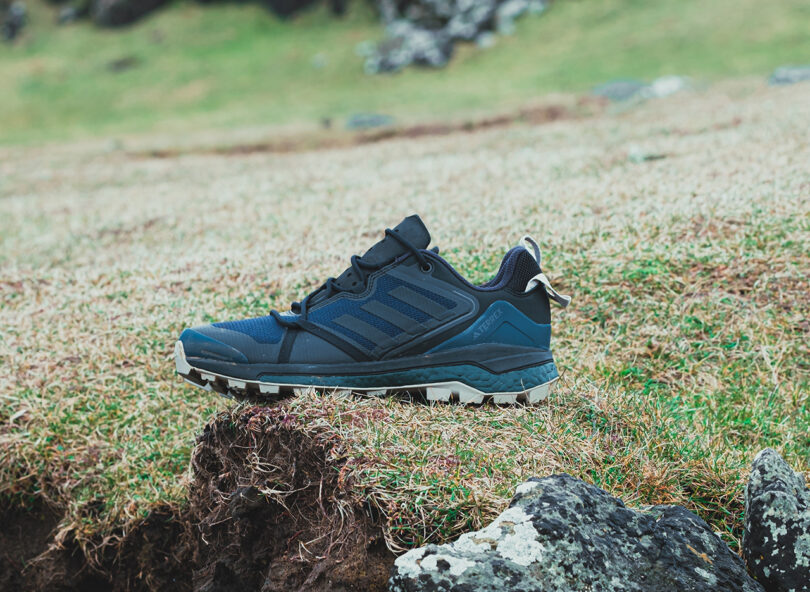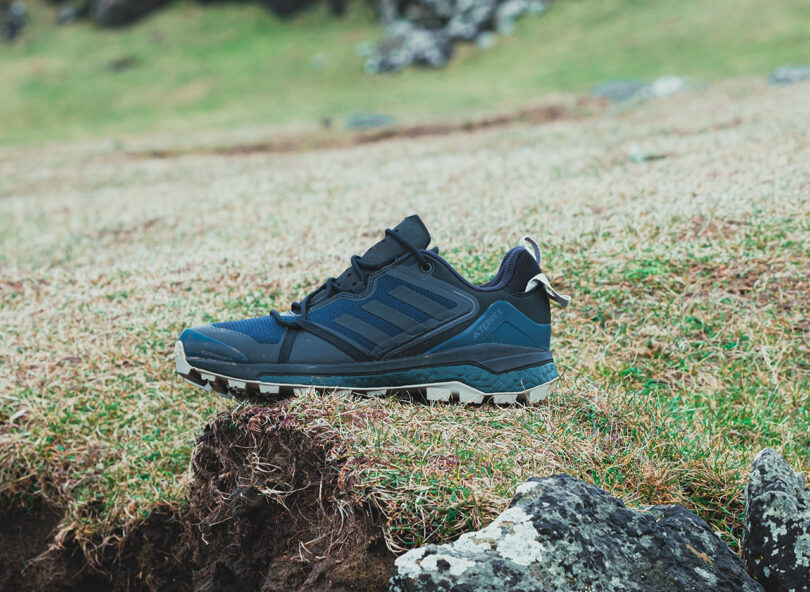 The Terrex Skychaser 2 is the more functional and performance-oriented shoe of the two models released, a technical hiking shoe expressed in a deep navy and moody Ash Black shade reminiscent of the glassy black rocks lining the Faroe Island shoreline.
Adidas has a great track record for designing adventuring footwear lighter than a boot, yet properly rough-hewn enough to endure the abuse of rocks, shale, water, and a myriad of other footwear-detrimental detritus encountered while hiking trails shaped by the violence of volcanoes (and anything less demanding).
Meanwhile, the Campus is the Skychaser's more casual kick back brethren, sneakers crafted with an English calf leather upper and adorned with recycled elements for shoe's emblematic three stripes and heel overlay. The dark green colorway draws its hue from the hills and dwellings of Saksun, a small Faroe village dotted with turf-roofed structures designed to endure the elements. It should be obvious these sneakers are intended more for traversing the sidewalks of central København or pedaling along Nørrebrogade than adventuring across the archipelago's numerous volcanic outcroppings – shoes to slip into for a bit of rest and relaxation, post-hike.
Together, the adidas x Norse Projects Terrex Skychaser and Campus shoes represent two sides of the same coin and the duality of the modern adventurer, one who may call the city home, but is always seeking to answer the call of outdoor adventure.
This post contains affiliate links, so if you make a purchase from an affiliate link, we earn a commission. Thanks for supporting Design Milk!