If you find yourself in Hamburg, Germany, and happen to love coffee, a stop at Scandinavian coffee brand, Törnqvist, is a must. Hamburg design studio AENY designed the space, their first interior project, with a minimalist aesthetic and that's not all that's pared down – so is the menu as there are only three drinks offered. Three counters live in the center of the space to provide maximum transparency to the patrons, who can follow along as their drinks are made.
The palette was kept to neutrals with black, white, grey, and wood taking center stage allowing the coffee to remain the focus. Matte black mineral composite is paired with a rough natural stone that comes from Marianne Törnqvist's home, the brand's grandmother.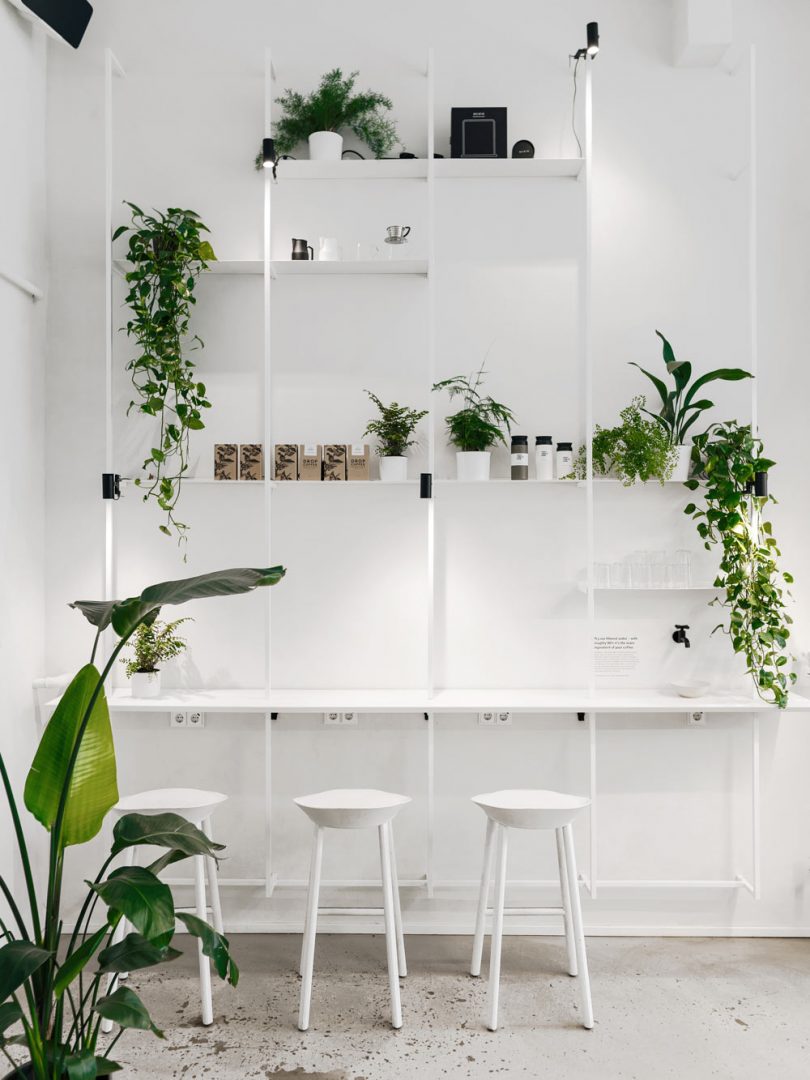 The remainder of the details are kept simple. Floor-to-ceiling white shelves hold plants and products above a row of bar seating and a dispenser of filtered water for the guests. Lush green plants are placed throughout to keep the shop from being too cold or sterile.
The baristas prepare the coffee on matte black surfaces using black tools for a super clean look.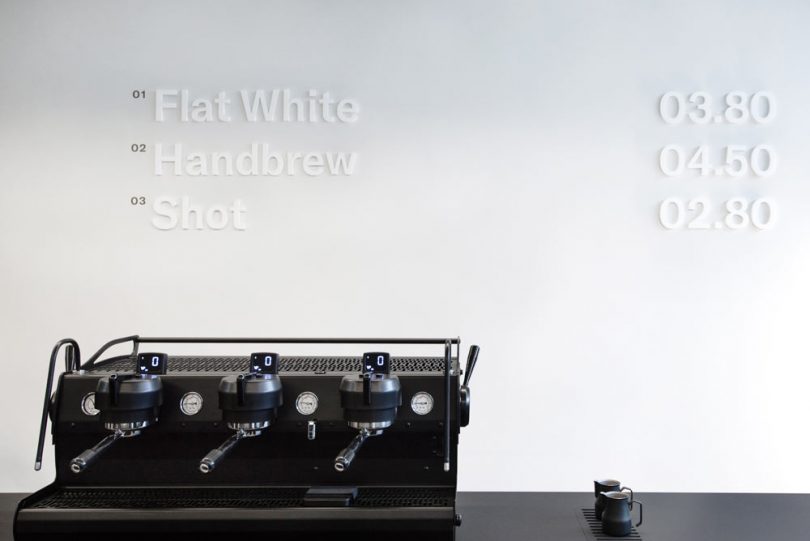 The three coffee drinks offered are listed on the wall in white relief letters.
Photos by Malte Dibbern and Jasmin Göttling.