Brazilian architect Leandro Garcia designed this 130-square-meter (~1400 square feet) apartment for a young couple in Curitiba, Brazil. Per the client's wishes, stark white was chosen to grace the floors of the social areas setting the tone for the mostly white walls, ceilings, and window coverings. Other white elements were brought in, like the dining table, buffet, and entertainment center, creating continuity for the tastefully modern apartment.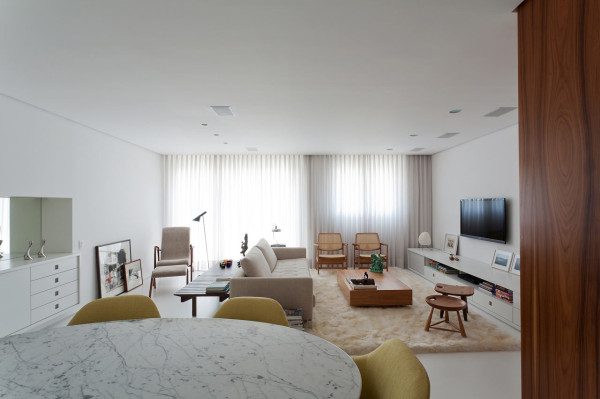 Breaking up the mostly white canvas is the natural wood veneer on the bumped out section that includes a storage unit.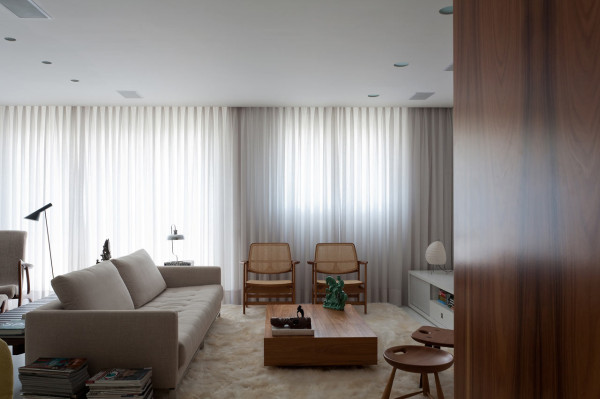 Other natural elements were brought in with the furnishings that help warm the space up. A fluffy rug adds texture to the smooth white floors.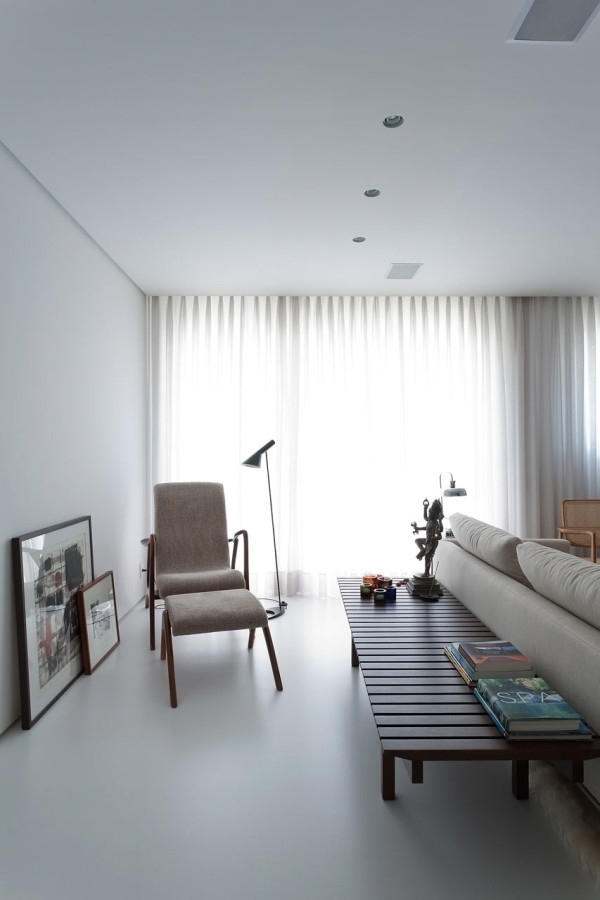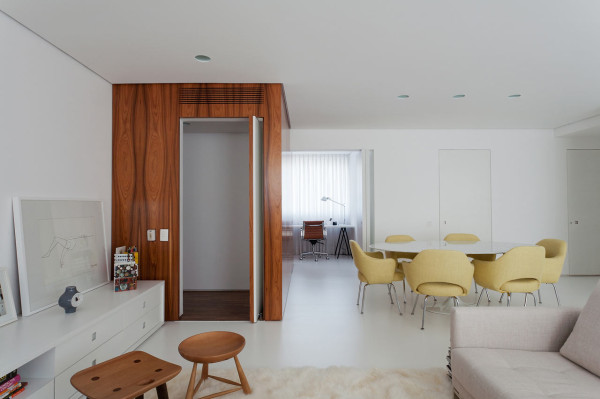 Soft colors were brought into the main living space on the pale yellow dining chairs.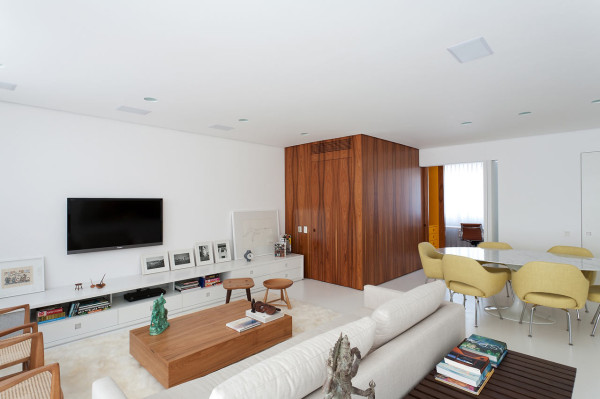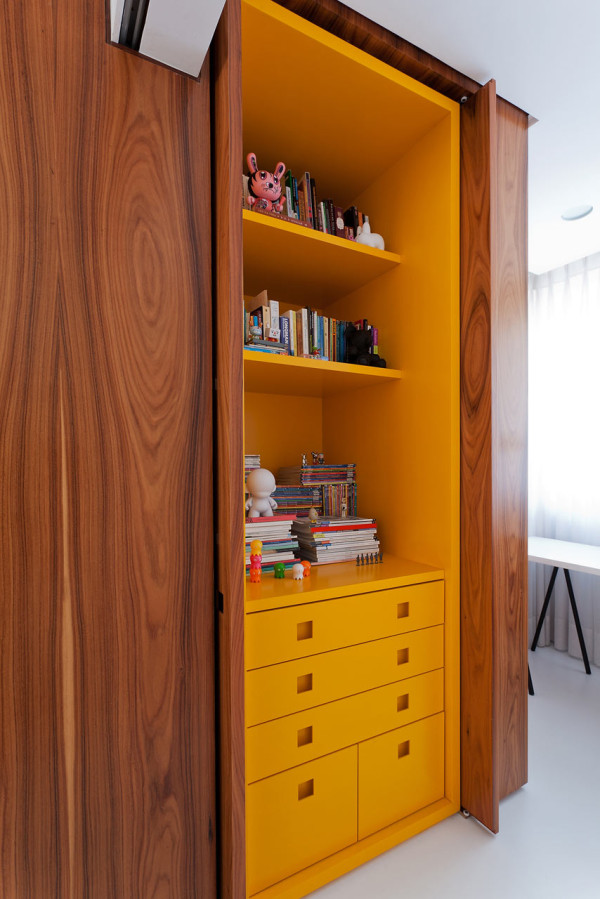 I love the bold orange that is revealed when the doors to the built-in storage unit are opened.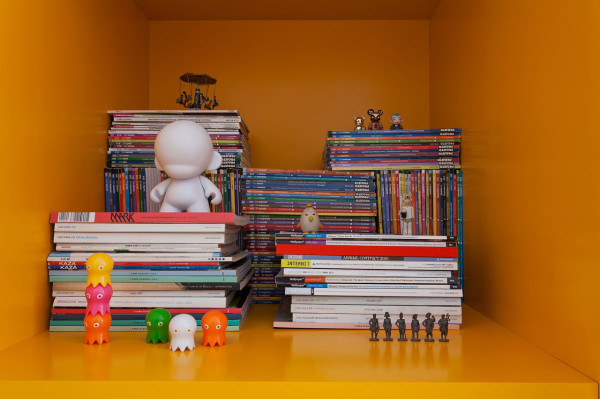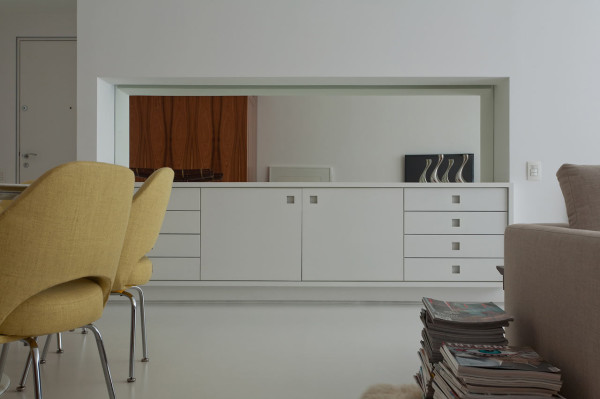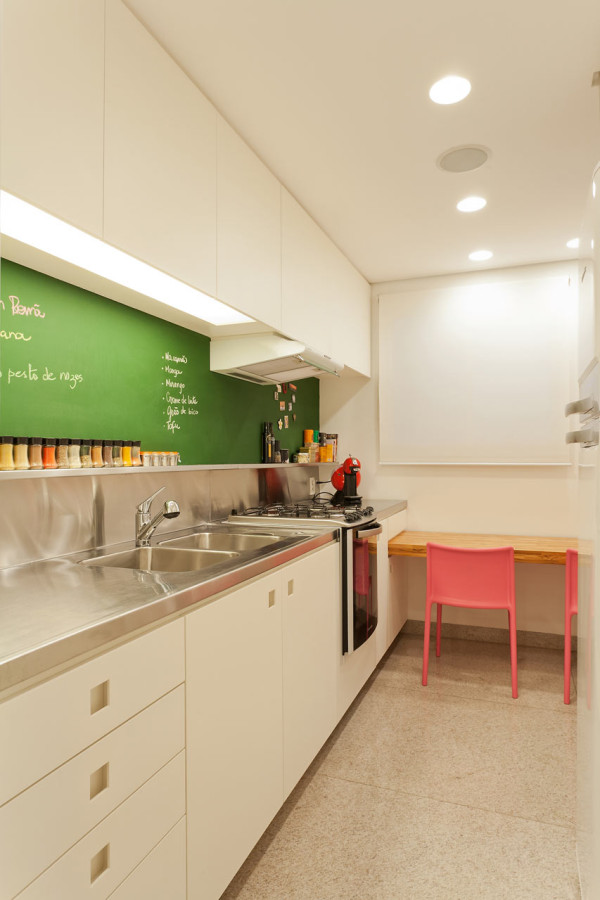 In the kitchen, they used granite on the floors, stainless steel on the countertops, and teak for the top of the table. A magnetized green chalkboard paint was used above the backsplash. Casual pink chairs are incorporated for seating in the kitchen.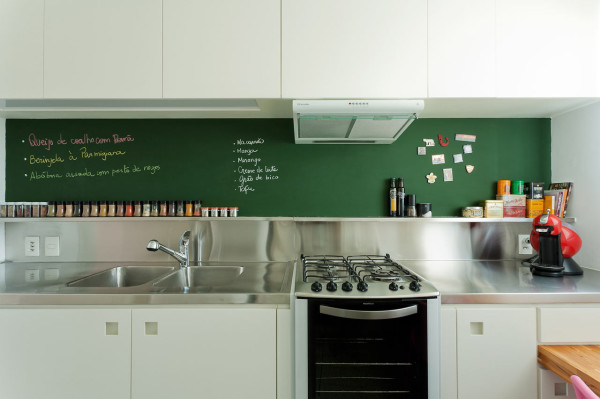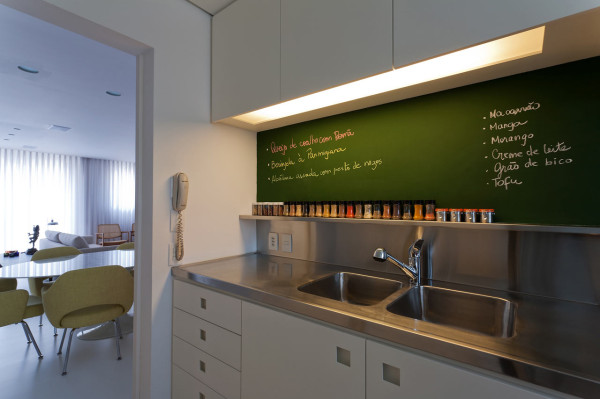 Cumaru hardwood floors were installed in the master bedroom setting the tone for a relaxed and casual space.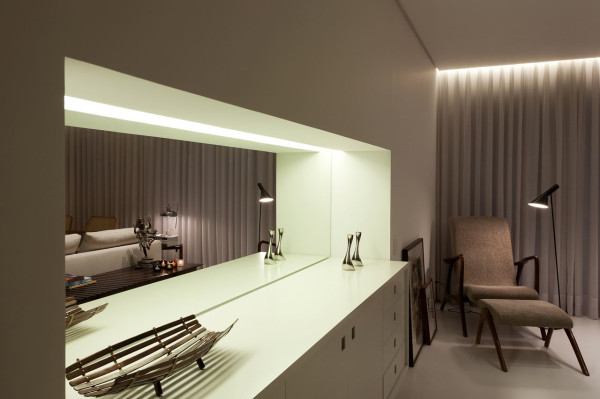 Photos by Wmelão / Wellington Diogo.