You've heard of (and are probably sick of at this point) pop-up shops. Well, this is a pop-up building. AirClad creates semi-permanent inflatable buildings for events. Made of fabric and filled with air, these structures are eco-friendly in the sense that they can be reused, transported and packed down small with a ratio of 100m2 of usable space to 1 cubic meter. I'm sure you're wondering where these might fit in when it comes to a residential home. Well, their new concept can be erected as a temporary garage, pool house, swimming pool cover, and even a garden studio (you can add AirClad to our list of backyard offices!).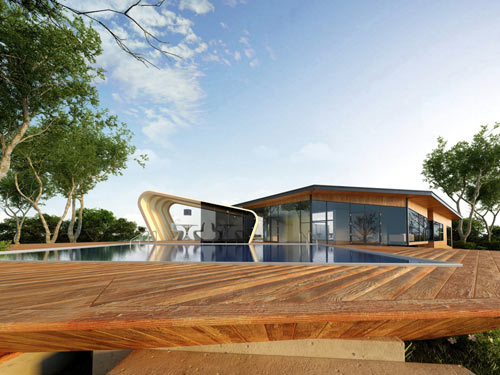 At this year's Dwell on Design show, they exhibited their AirClad modern residential concept:
I think this has a lot of potential – a nice, modern alternative to the traditional pergola or sunroom.

Design From Around The Web