The Most Aerodynamic Airstream Ever Has Been Imagined by Studio F. A. Porsche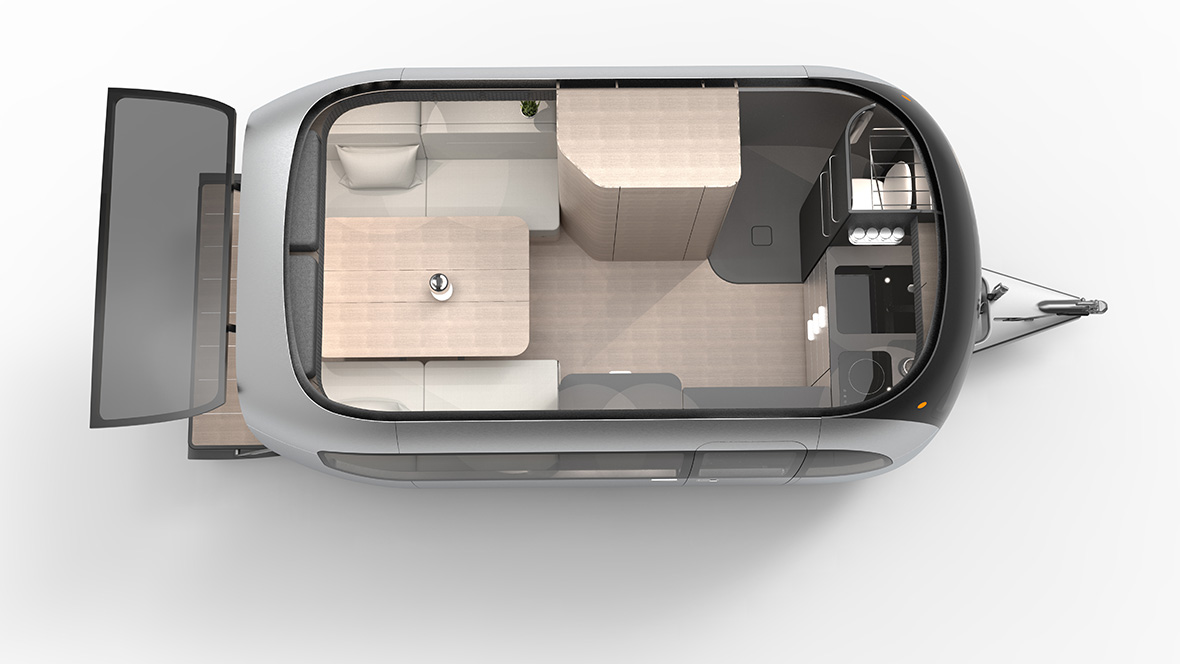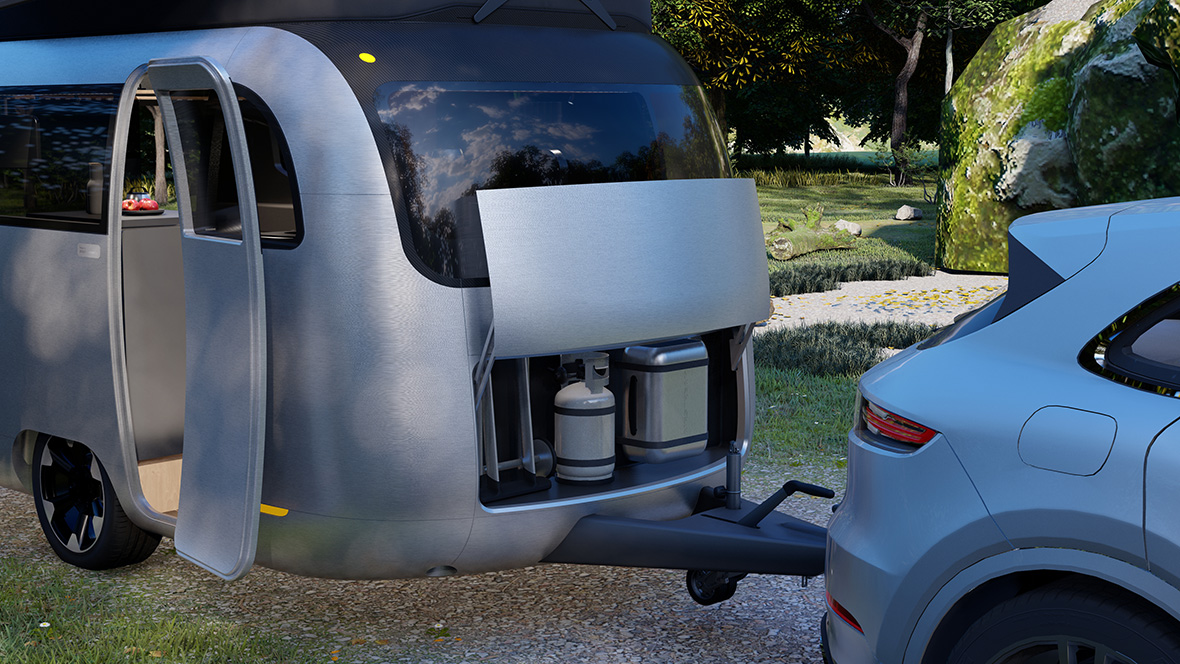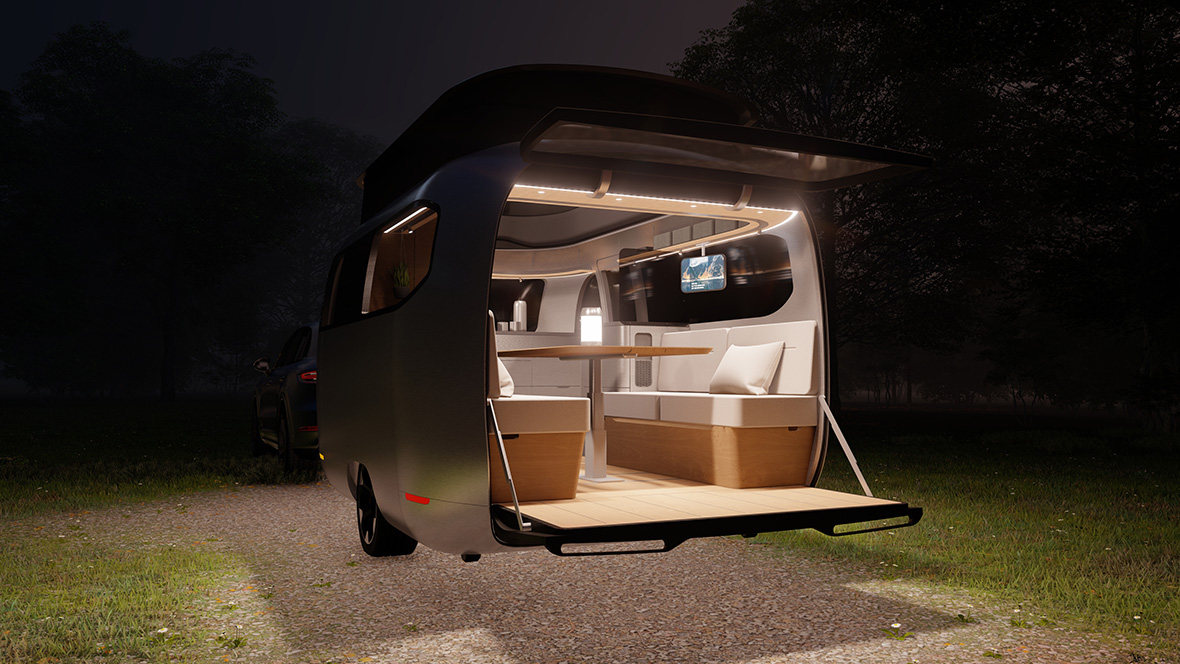 The Most Aerodynamic Airstream Ever Has Been Imagined by Studio F. A. Porsche
1/11 Photos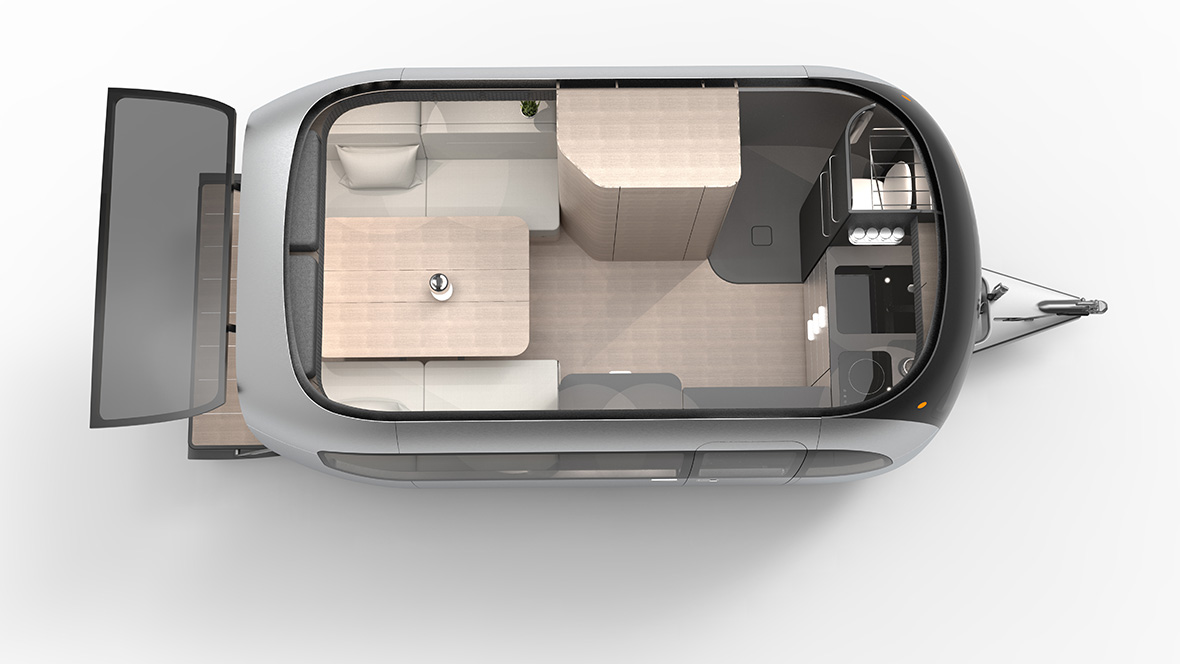 2/11 Photos
3/11 Photos
4/11 Photos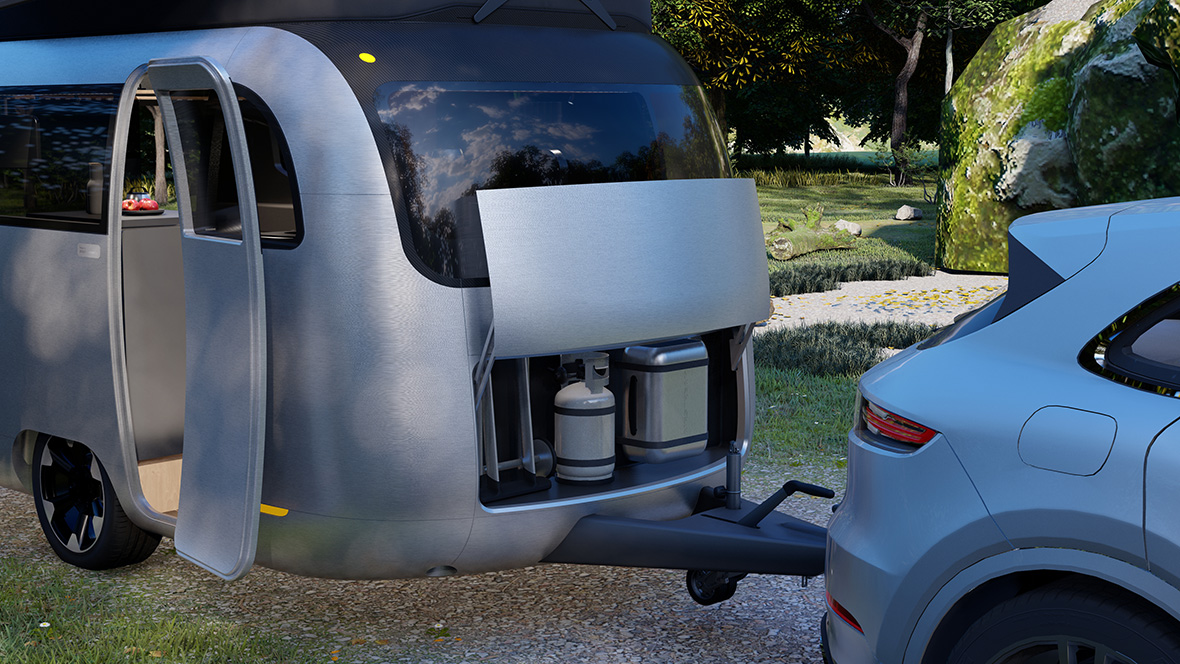 5/11 Photos
6/11 Photos
7/11 Photos
8/11 Photos
9/11 Photos
10/11 Photos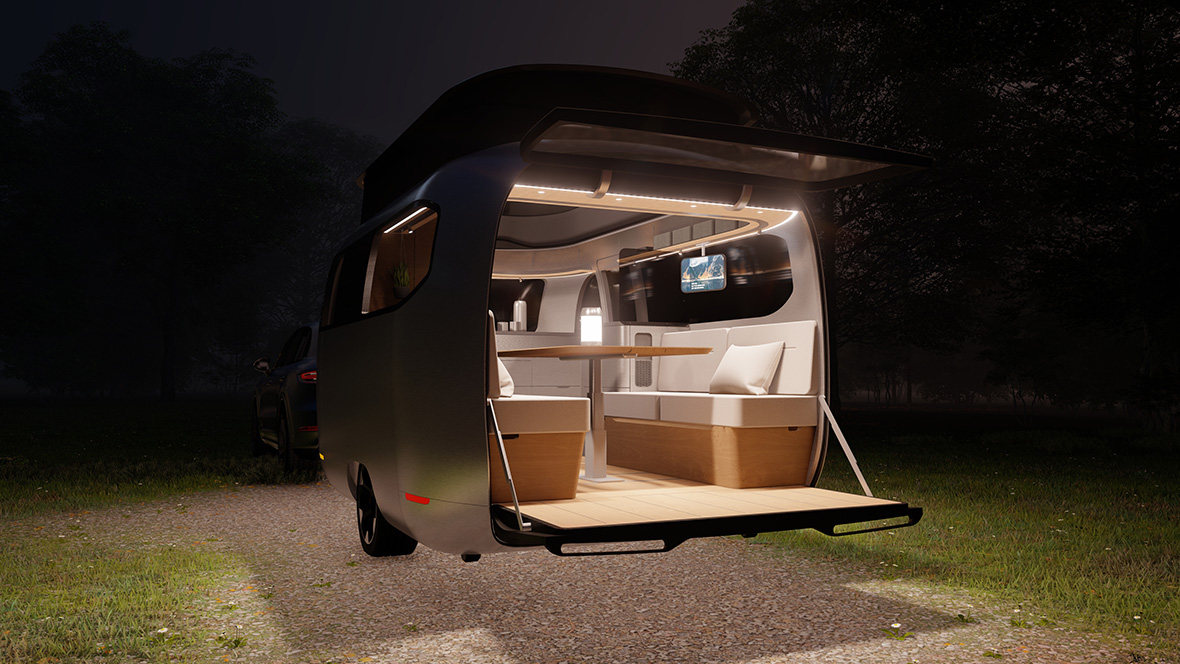 11/11 Photos
It's safe to say camping by recreational vehicle and trailer has seen an uptick of interest over the last few years. A great deal of the trend's popularity can be attributed to the pandemic, when countless would-be vacationers began searching for safer ways to escape home with amenities closer to a hotel than traditional camping or even car glamping accommodations. And whether it be the most luxuriously appointed or the most technologically outfitted option, the public's interest for getting away to a room with a view in tow doesn't seem to have waned one little bit, which makes the "what if" proposition of the Airstream Studio F. A. Porsche Concept Travel Trailer an idea deserving of serious consideration to see real light of day.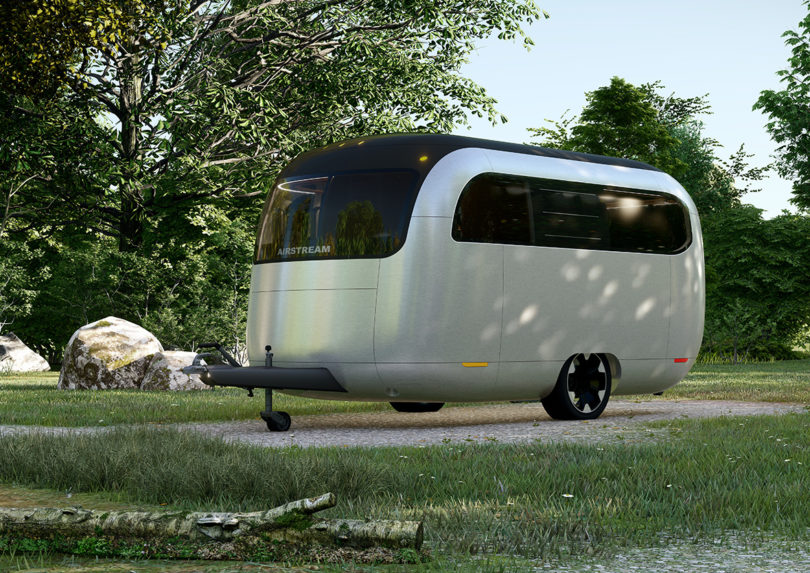 The original iconic Airstream silver bullet shape was wildly aerodynamic for its time, its silhouette perfectly representative of its name. But in reality, there remained numerous opportunities for improvement, especially with the aid of aero simulations, new technologies, and materials. Those aerodynamics improvements include a new rear shape with optimized air flow while being towed, a flush underside without projections to create drag, a suspension system that lowers the Airstream travel trailer, and Airstream's first insulated pop-up roof. And ahead of the eventual mass adoption of electric vehicles, the concept is lighter than other Airstream travel trailers currently in production to improve range and efficiency.
Studio F. A. Porsche reimagined the trailer with a sleek body of a whale, incorporating essential systems within the concept's chassis and interior to further reduce aerodynamic drag. For example, instead of pockmarking the  trailer's rooftop with ducted air conditioning, the concept hides it away above the concept's floor. Below the floor are several systems systems, including the hot water and heating components, spare wheel, holding tanks, and the lithium battery.
"Our design team has long wanted to partner with Airstream," said Roland Heiler, Managing Director of Studio F. A. Porsche and Chief Design Officer of the Porsche Lifestyle Group. "More than 20 years ago, when my family lived in Southern California, we owned a 1964 Airstream Overlander. That's when I met Bob Wheeler for the first time at a vintage trailer show in Newport Beach. For me Airstream has always been an iconic brand that has thrived by evolving its products while remaining true to its design DNA – an approach very similar to the philosophy of Studio F. A. Porsche."
Among the concept's many innovative ideas, the design addresses changing demographics in the RV market by utilizing a pop-up roof for additional interior headroom and a lowering suspension that allows city dwellers to store the trailer in a standard residential garage, the first "garageable" Airstream design in the company's 90-year history.
Before you run out to contact your local Airstream dealer to inquire how to get your own next gen Airstream, a reminder of the "concept" part of the name. Or as Airstream President and CEO Bob Wheeler notes, "While our concept projects don't always reach the marketplace, the resulting lessons and innovations often influence present and future designs as they make their way into our main product lines."
The Airstream Studio F. A. Porsche Concept Travel Trailer is already on showcase at Porsche's SXSW exhibit, but only as a 1/3 scale model of the trailer and a Porsche Macan tow vehicle. Let's hope the concept becomes a real life – and sized – reality soon.