Alex Proba Unleashes ProbaPaws for Your Favorite Pets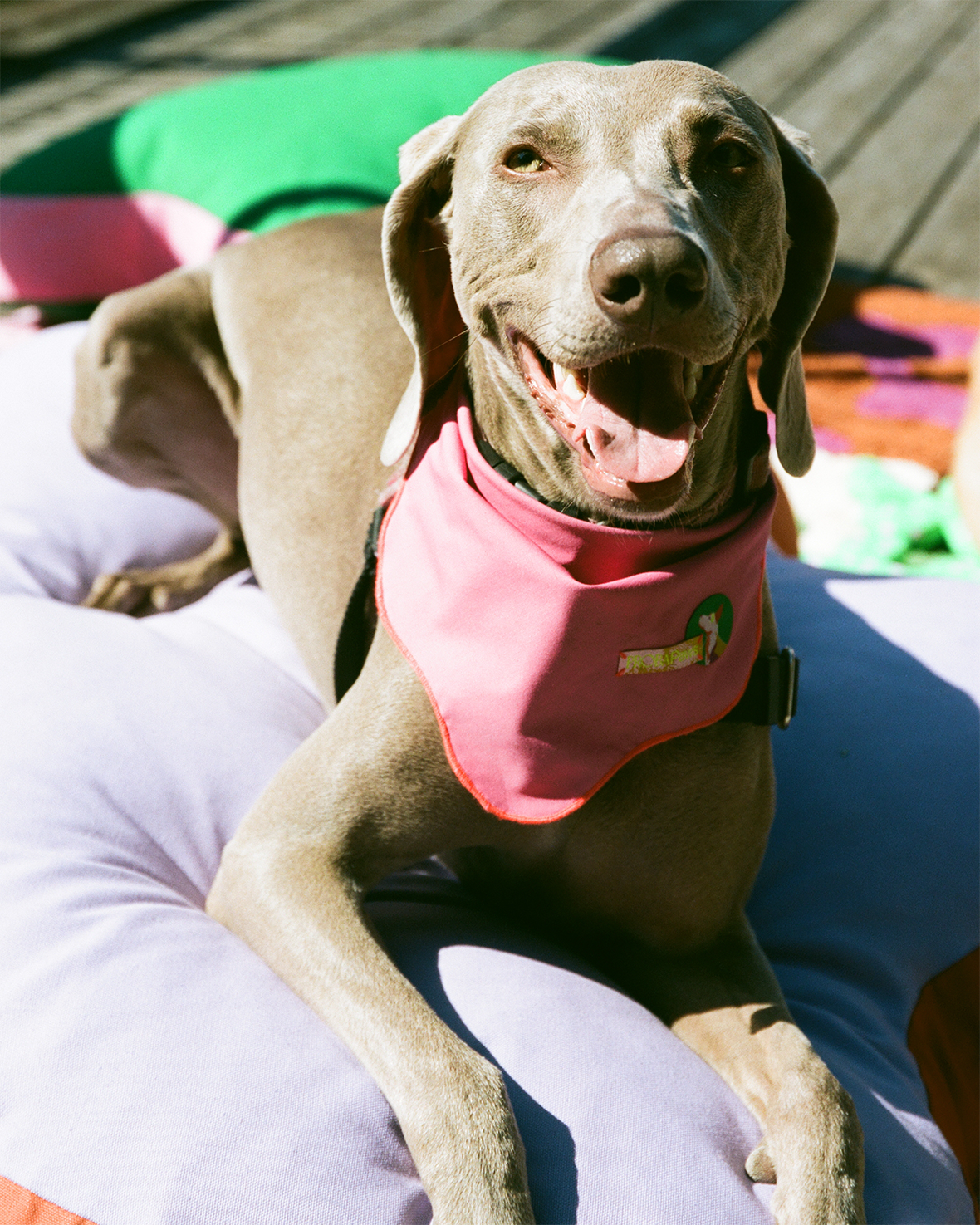 Alex Proba Unleashes ProbaPaws for Your Favorite Pets
1/21 Photos
2/21 Photos
3/21 Photos
4/21 Photos
5/21 Photos
6/21 Photos
7/21 Photos
8/21 Photos
9/21 Photos
10/21 Photos
11/21 Photos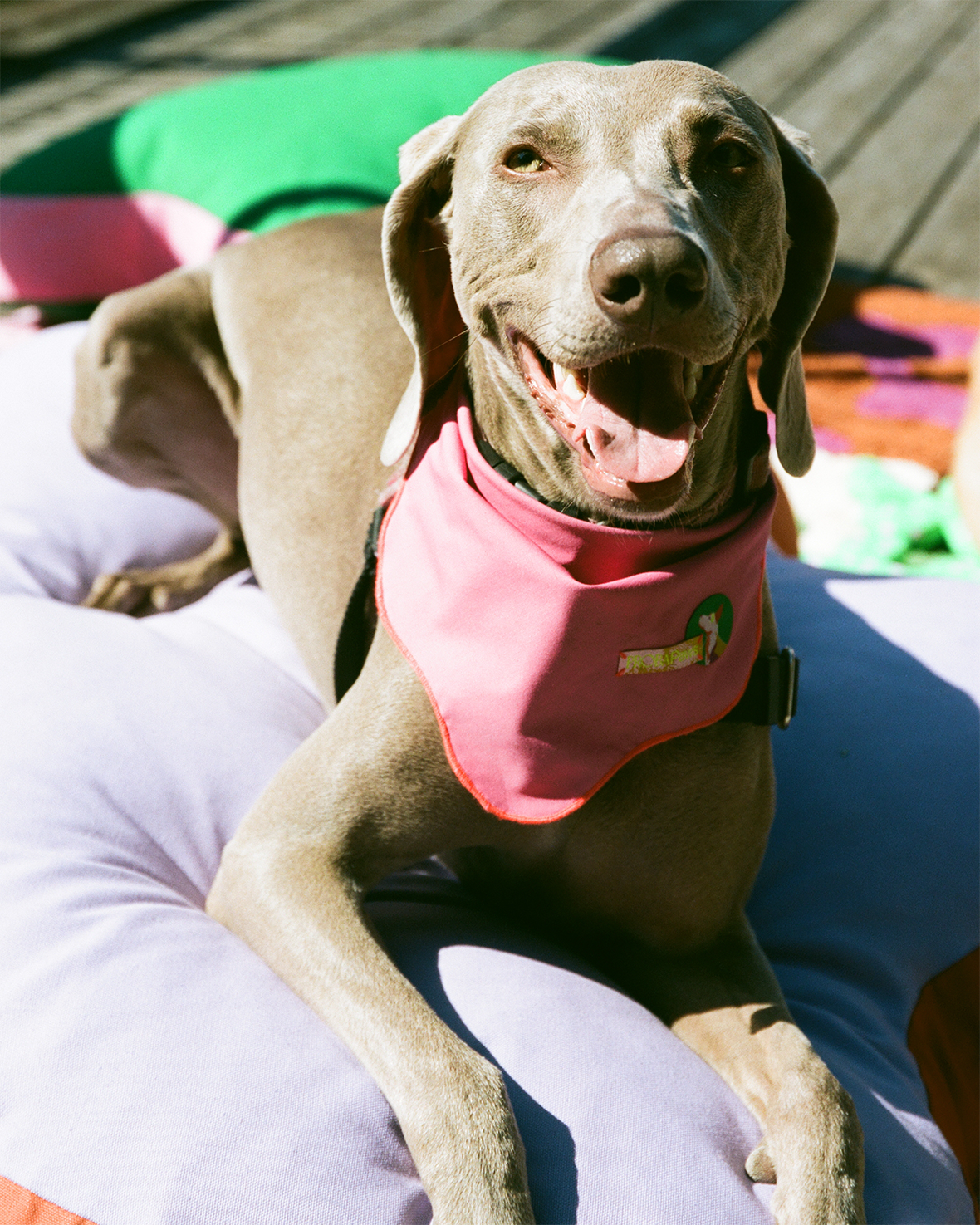 12/21 Photos
13/21 Photos
14/21 Photos
15/21 Photos
16/21 Photos
17/21 Photos
18/21 Photos
19/21 Photos
20/21 Photos
21/21 Photos
ProbaPaws was created by Alex Proba, of ProbaHome, and her dog, Sam, in their Portland, Oregon studio. The wearables and accessories are true to Proba's unique design style while taking into account Sam's love of utility and fun – like a true parent used to compromising. They collaborated with some other talented makers/pet lovers to add to the new collection: Blink, Sophie Lou Jacobsen, and Marrow Fine. Bonus: several of the pieces are as much for you to use as they are your pup, making everyone just a little bit happier at the end of the day.
Alex's signature colorful textiles make up much of ProbPaws with two dog bed styles, two blankets, three rugs, eight bandanas, and a toy. All of the products are handmade from sustainable materials, so you can feel good knowing you're pampering your pooch with the best.
Using the wavy glass effect she's known for, Sophie Lou Jacobsen designed a bowl that can be put to work for your pet's food and water. It can also be used by you. Better still, get a matching set that can be enjoyed while eating meals together! Choose from three color options – lavender, teal, and amber.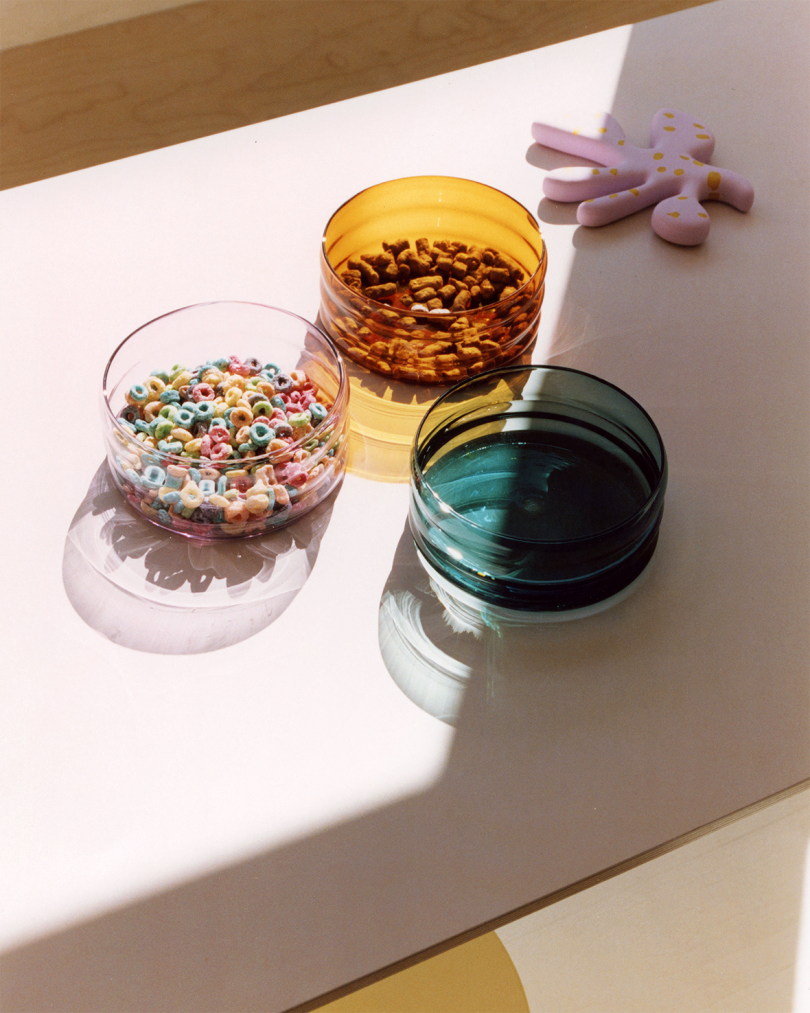 Blink added to the series with two styles of dog tags: Ear and Paw. Each are crafted from hand-cast glass in Japan, and can be personalized with your pet's name and your phone number. Or you can choose to wear it as a charm yourself, with or without text. (This is definitely on my dog's wish list! Or maybe mine for her.) Really dedicated pet parents can opt for the limited-edition Play Thing enamel pendant in green or lavender for themselves.
To learn more about ProbaPaws, visit probahome.com.
Photography by Parker Fitzgerald.