Graham and Brown released two new collections of exclusive wallpaper from two very well known designers: Amy Butler and Kelly Hoppen. The collections are quite different, one being more whimsical and feminine, the other feeling sleek and modern.
Amy Butler's collection is very print-focused and features her signature style of modern, graphic florals meets relaxed romance. I am an Amy Butler fan, although her prints are sometimes too flowery for my own home. I admire her style and have a soft spot deep down for girly designs. The collection includes 6 color palettes and 6 designs, above is Georgia in Stone.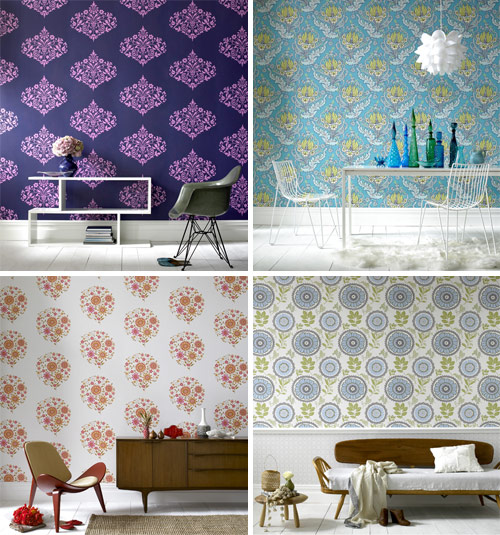 Clockwise from top left: Fountain in Midnight, Temple Tulips in Ocean, Lacework in Moss, and Memento in Sunset.
Passion Lily in Field and Field Poppies in Midnight.
For a much different look, you might like Kelly Hoppen's new collection which is a little bit masculine. While at ICFF I had a chance to see these two collection in person. The raised texture of the Kelly Hoppen collection really made me want to reach out and touch it.
Rose and Bold Stripe
Linear and Shagreen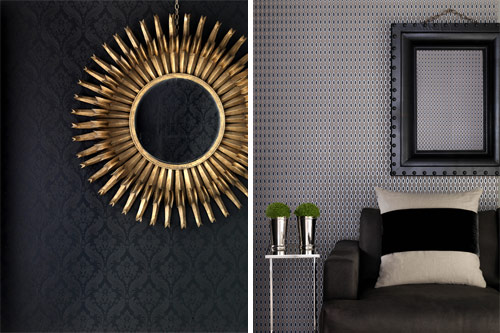 Vintage Flock and Hicks
That black-on-black vintage flock was absolutely stunning in person. Which wallpaper is your favorite?