A new kindergarten and daycare complex was recently completed at the former Wholesale Market in Tel Aviv by Yashar Architects. Inside, the complex spans 3,000 square meters of innovative design, bursts of color, and playful vignettes to get the kids excited about school. Sarit Shani Hay was behind the inspiring design that had to house six kindergartens for kids aged 3-6 years, and three daycares for babies and toddlers from 3 months to 3 years.

The concept for the design began with the site's history housing a produce market, hence the reoccurring use of colorful fruits and vegetables.
The kindergarten spaces received themes of fruits and veggies, market stalls, and delivery trucks, for imaginative play and learning.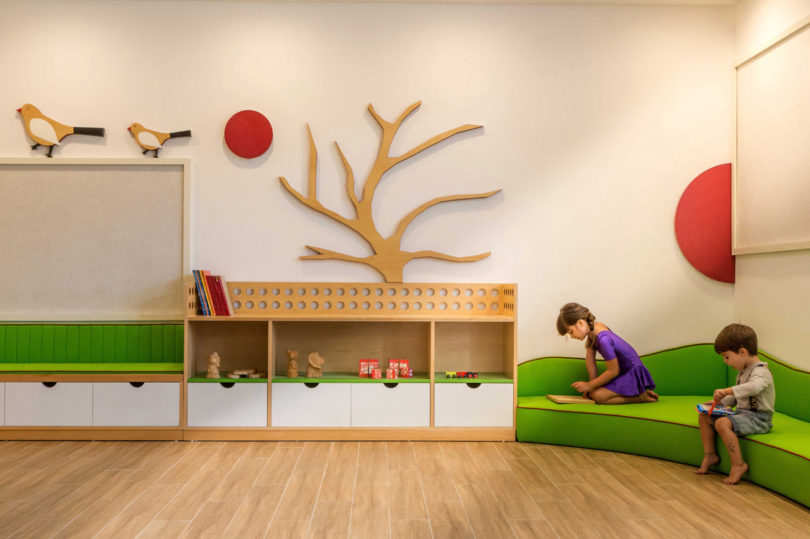 Some of the custom-made furniture includes drawers for the kids and padded areas for the toddlers to lounge or read.
Photos by Dudi Moskovitz.