Announcing the Winners of L A M P 2020!
Announcing the Winners of L A M P 2020!
1/16 Photos
2/16 Photos
3/16 Photos
4/16 Photos
5/16 Photos
6/16 Photos
7/16 Photos
8/16 Photos
9/16 Photos
10/16 Photos
11/16 Photos
12/16 Photos
13/16 Photos
14/16 Photos
15/16 Photos
16/16 Photos
Today we're thrilled to announce the winners of L A M P 2020! Now in its sixth year, the international lighting design competition received a record number of submissions from 162 cities in 37 countries. The designers and their work were juried by industry leaders Lee Broom, Sabine Marcelis and Stephen Burks.
"The LAMP design competition is very exciting because it allowed me to see and understand new perspectives on lighting design from around the world. From as far as India, to Singapore, Australia, Turkey and Spain, an emerging generation is thinking about the future of illumination," said juror Stephen Burks
Winners of each overall category (Student, Professional and Manufactured), as well as winners of each subcategory (Pendant, Floor and Table) are listed below. Congratulations to all!
In yet more exciting news, L A M P is teaming up with Design Milk and hollis+morris to potentially bring some of the competition lighting concepts to life! Keep on the lookout for updates on this exclusive opportunity as we head into Spring/Summer 2021.
Professional Overall Winner: Flask System by Copper Design (Australia)
The Flask system is bespoke illumination via a highly modular set of components, a modifiable luminaire and an efficient made-to-order process. (Photos: Kimberly Low)
Juror Lee Broom shared, "It was such an honor to judge this year's LAMP awards. The variety and quality of the entries this year was really inspirational and the entries show how incredible lighting design can be. LAMP is a great platform to showcase the achievements of emerging lighting designers and bring them to a wider audience."
Professional Pendant Winner: Flask System by Copper Design (Australia)
Edward Linacre and Viktor Legin developed a system of components and parts, a glass luminaire customizable in color, size and shape and manufacturing partnerships that ensure an efficient and cost effective made-to-order process.
Professional Floor Winner: Arpeggio by Chris Martin (Seattle, Washington)
Arpeggio's interplay of elements and its numerous configurations culminate in a design that compels the user to explore, experiment and compose.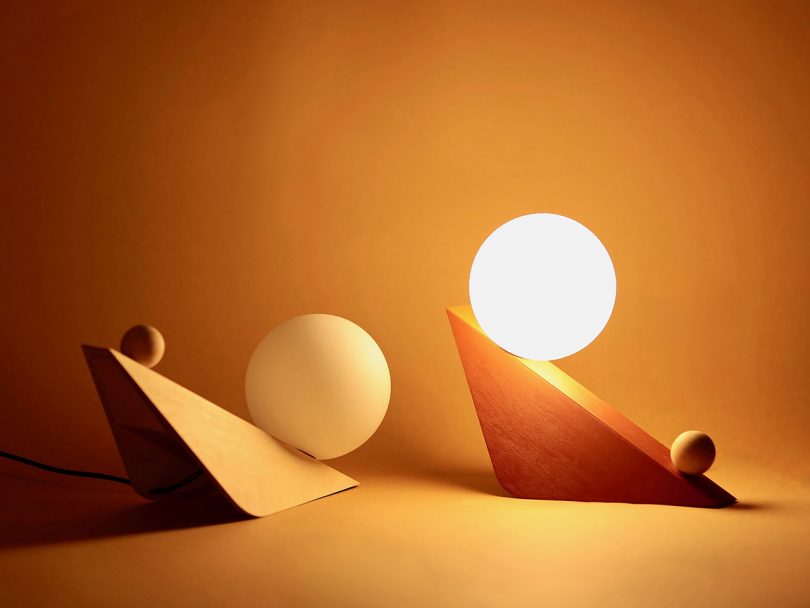 Professional Table Winner: Tilt by Ed Heritage (Leigh-on-sea, UK)
Tilt takes the thoughtless action of turning on a light into an engaging, unique and playful action.
Student Overall Winner: modi by Moritz Walter (Münster, Germany)
modi is a multifunctional floor lamp able to create both a direct light beam and a diffused glow. To switch between the two modes, the user must fold the lamp body up or down.
Student Pendant Winner: Cáustica by Riya Panchal (Gujarat, India)
Cáustica is a family of wall fixtures inspired by intricate patterns and colors from our surroundings that's been designed to generate calm and kinetic lighting effects.
Student Floor Winner: modi by Moritz Walter (Münster, Germany)
While in the down position the whole lamp body glows, when folded out a direct light is activated.
Student Table Winner: Astral by Tianning Zhao (Los Angeles, California)
Astral is an indoor/outdoor portable lamp with wireless charging that creates a serene light environment, helping people appreciate the beauty of both light and shadow at night.
Manufactured Overall Winner: Wick by Seth Grizzle, Dan Taylor, Arno Ruijzenaars, Erwin Termaat, Graypants (Seattle, Washington / Amsterdam, The Netherlands)
Timeless and cordless, Wick fits a broad variety of contexts – from a hotel room to a bustling restaurant patio to a romantic evening picnic. (Buy Wick now in the Design Milk Shop!)
Manufactured Pendant Winner: Freeform by John Procario, Procario Designs Inc. (Beacon, New York)
Designed to be both simple and spatially enigmatic, this piece illustrates how a simple wandering line can occupy a space with a strong presence.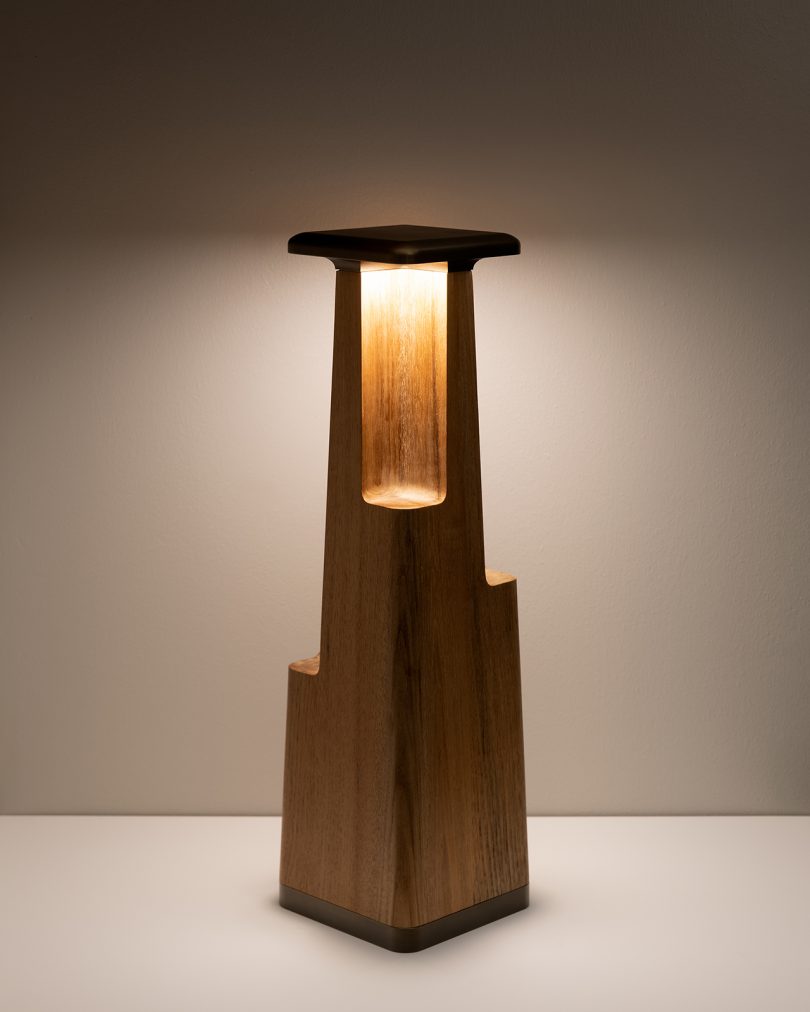 Manufactured Floor Winner: Pillar by Mark Kinsley, Marc Kurlander, Lake and Wells, LINK Outdoor (Chicago/Dallas)
Pillar is designed for tethering: defining spaces and guarding boundaries, while marking passage from one place to another.
Manufactured Table Winner: Wick by Seth Grizzle, Dan Taylor, Arno Ruijzenaars, Erwin Termaat, Graypants (Seattle, Washington / Amsterdam, The Netherlands)
When set on high, Wick is twice as bright as a traditional candle without the risk of fire.
People's Choice Online Vote Professional Winner: Hotai by Sten Studio (Mexico City, Mexico)
Hotai means "complement", and proposes a composition of three natural elements: wood, quartz and light that create a perfect synergy that evidences the law of gravity and the refraction of light theories.
People's Choice Online Vote Student Winner: PARAPLY by Krista Lebovitz and Karina Encarnación (Memphis, Tennessee / New York, New York)
By rotating the dome either clockwise or counterclockwise atop the fixed base, the paper shade of PARAPLY can be opened and closed like an umbrella.
People's Choice Online Vote Manufactured Winner: BOLLA by HagenHinderdael, Manufacturer: Cemento (London, UK)
BOLLA brings awareness to the escalated use of packaging materials, pointing the way to a circular economy instead through its use of an eco-friendly concrete mixture that has been custom-developed with material scientists.
Please follow @lampthecompetition on Instagram and sign up to receive updates and information about the 2021 competition as we look forward to another exciting year!