Apartment One is a complete apartment renovation by Sorg Architects in a 1906 Beaux Arts building with a storied political past. Located in Washington, D.C., the Wendell Mansions apartment building housed Cabinet members, a Supreme Court justice, the Kennedy's social secretary, and was known as the social center of the Kennedy administration. Oh, if these walls could talk…
Wanting to keep the historic integrity of the building intact, the renovation was quite the challenge. The owner, an artist, wanted a modern space with room to paint and hang large-scale oil paintings and principal architect Suman Sorg was able to achieve just that.
The architect created a minimally intrusive plan to modernize the space while keeping the historic character in the living, dining, and sitting rooms. The kitchen, bathrooms, and studio were completed renovated for contemporary living while blending perfectly well with the original details that remain.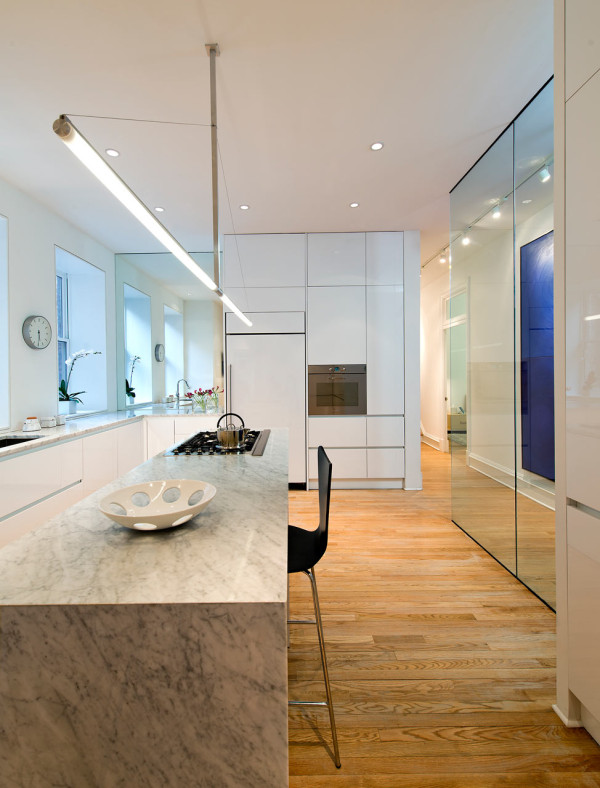 The lighter colored walls act as the perfect backdrop for colorful paintings.
They've done a beautiful job marrying the modern elements with the historical charm seen in the trim work and finishing details.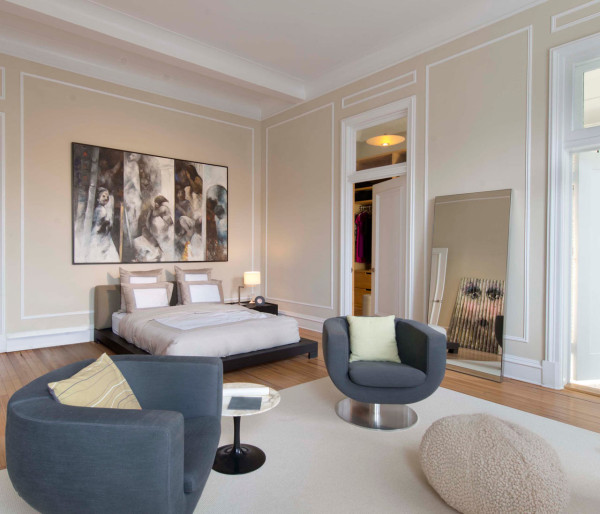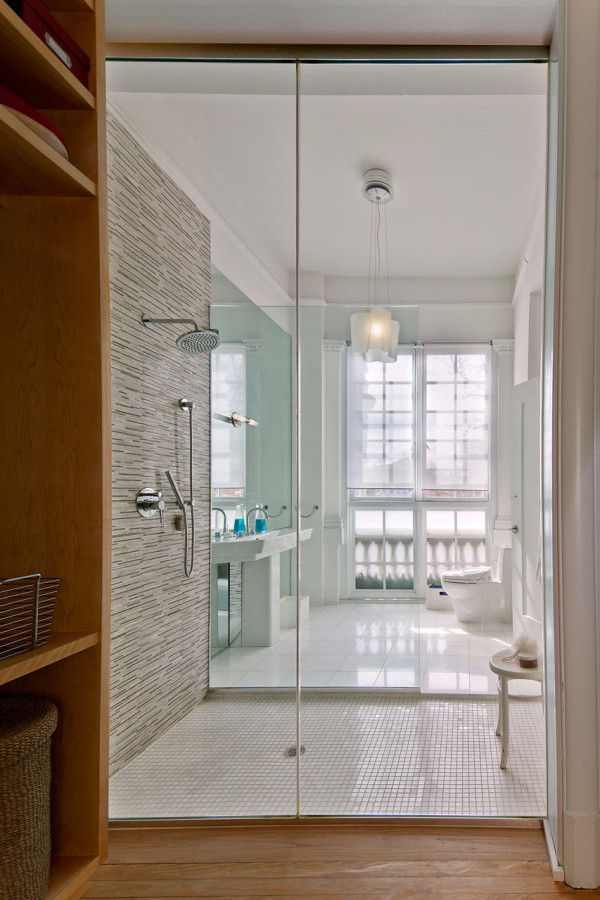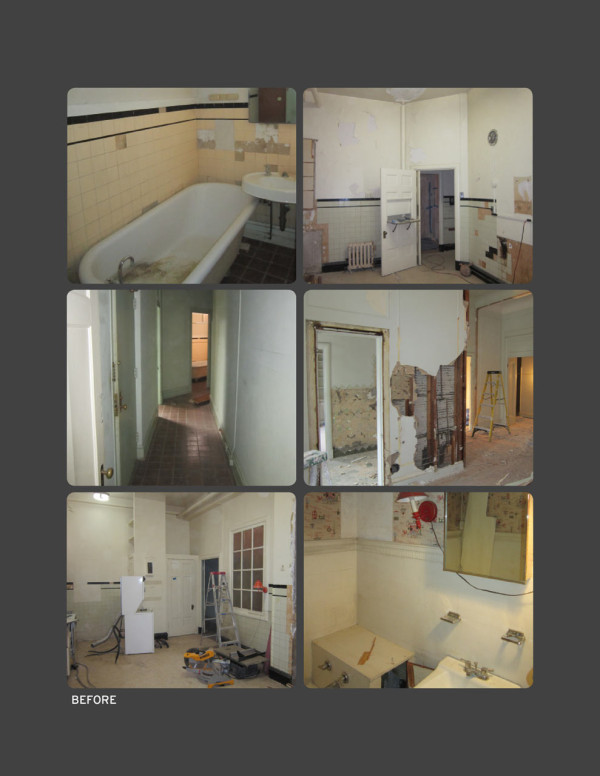 Photos by Anice Hoachlander – Hoachlander Photography.