Aqua Sheko is a unique spa concept, using Garra Rufa fish to exfoliate dead skin from clients' feet. It is the first fish therapy spa in London, and the first I have ever heard of this kind of spa experience.
7Gods have used a dark decor to highlight the fish and create a restful and tranquil experience for clients. The wall patterns have been designed and applied by hand by the designers, all of the lighting is also handmade. The furniture is clad with black glass and a high-gloss finish to feel more luxurious.
The interior feels a little more nightclub-ish to me than spa-like, but I suppose this is not a traditional spa to begin with.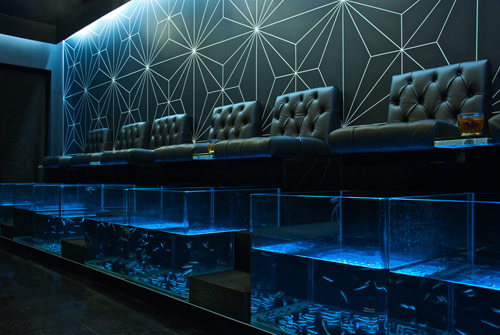 The lucky little guys: