ASSEMBLAGE Shares How Their Baku Wallpaper Is Made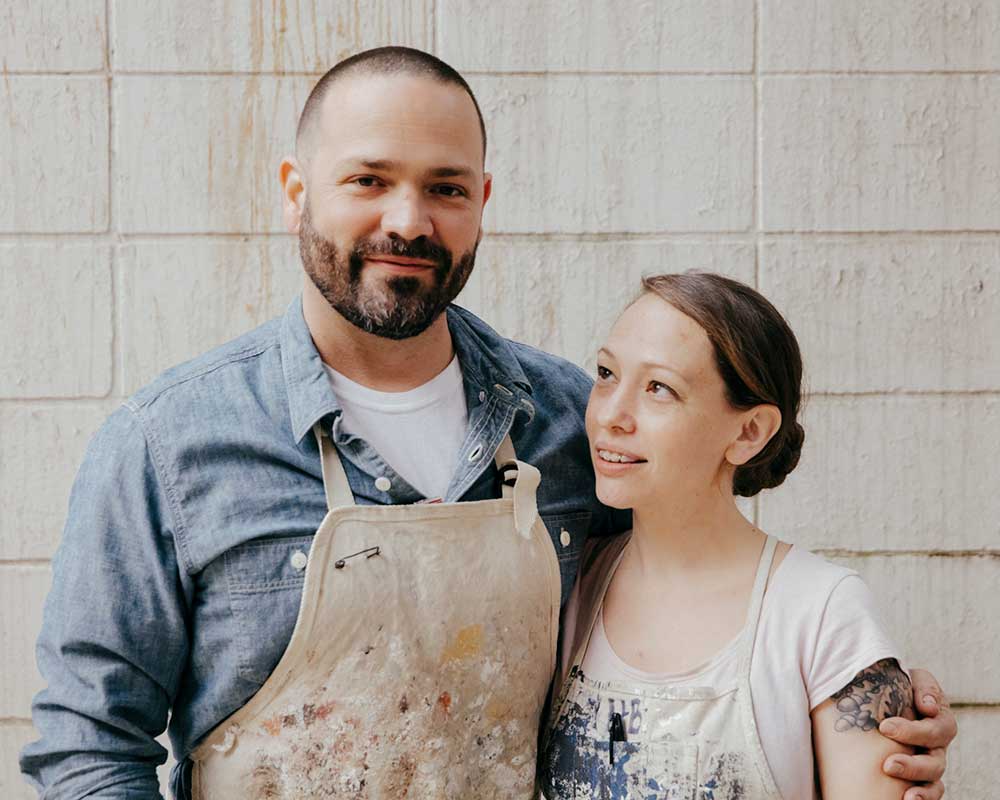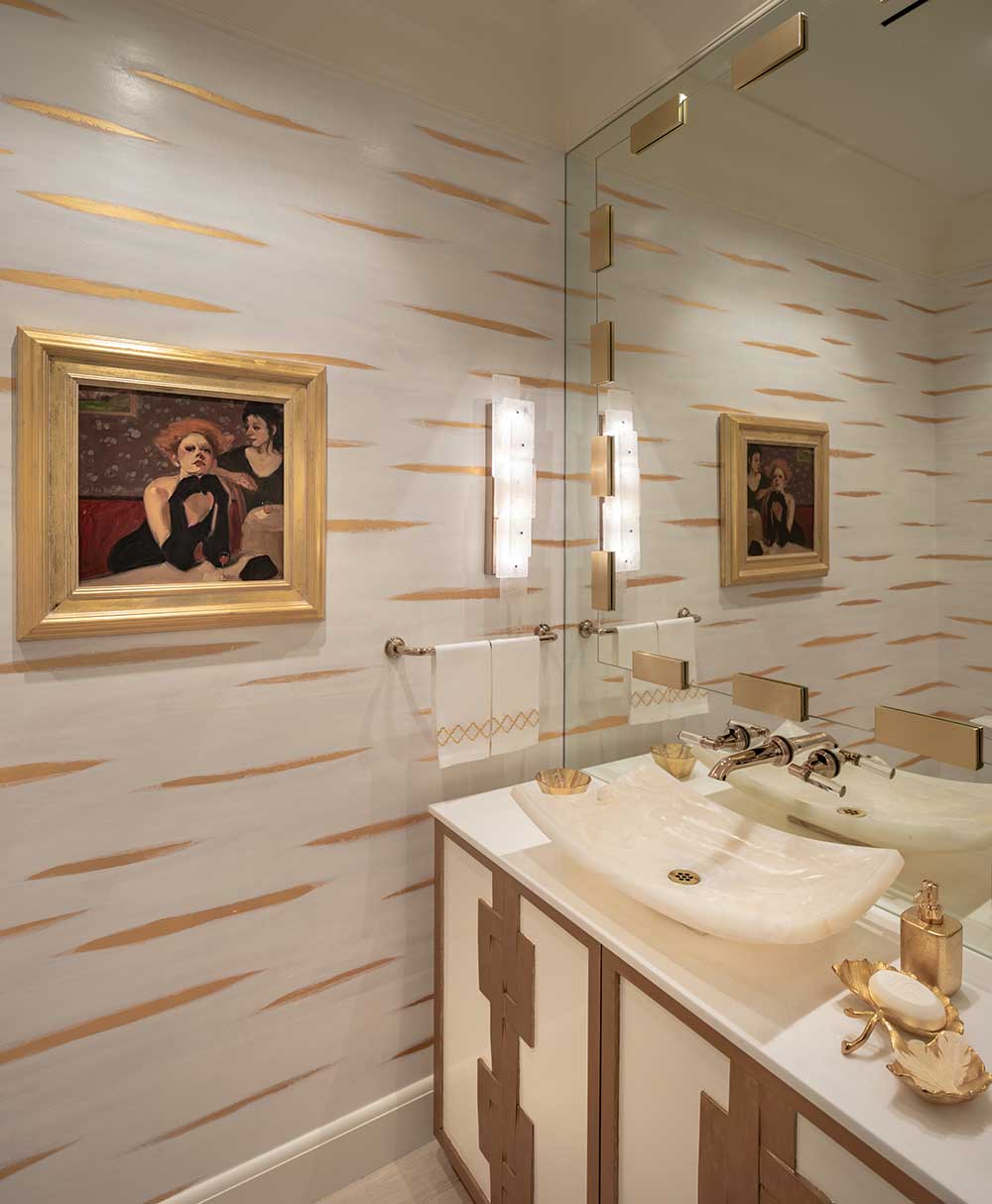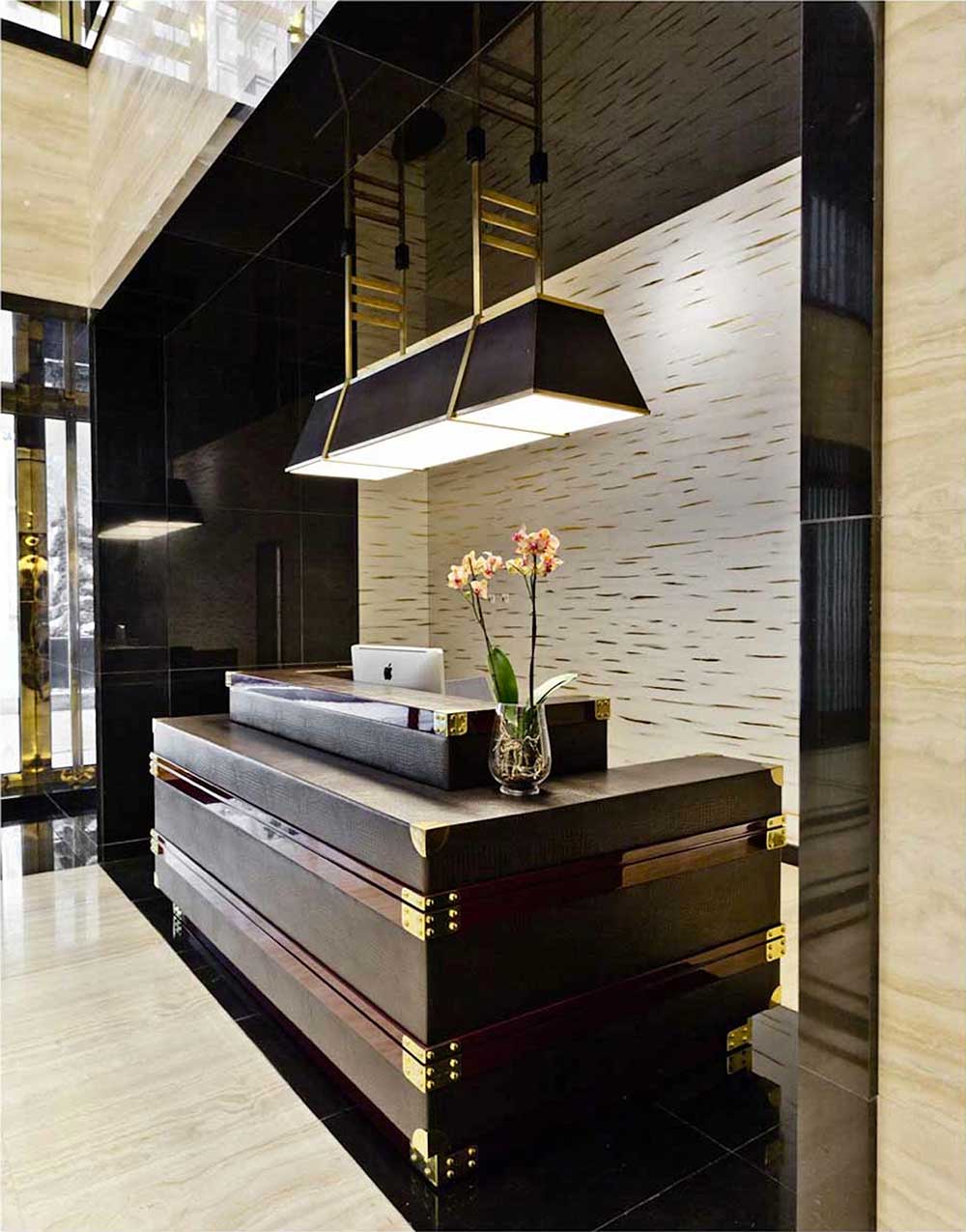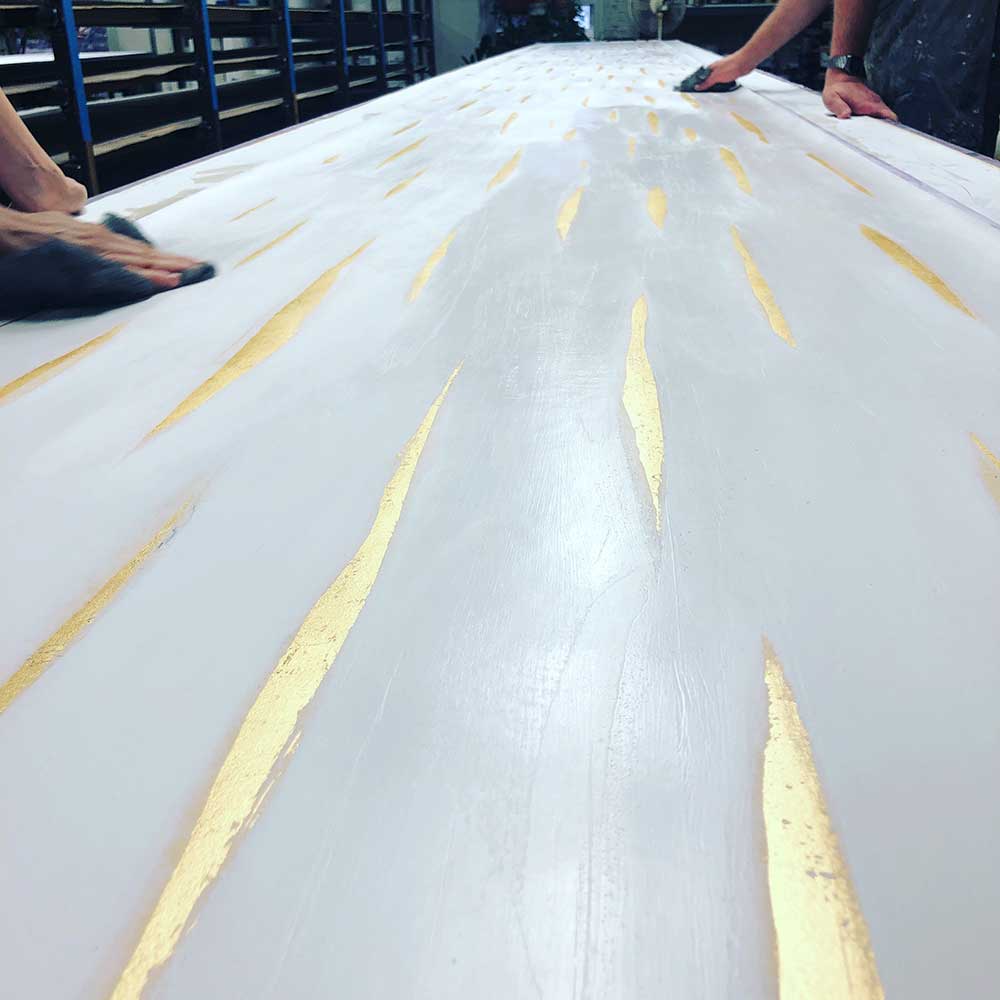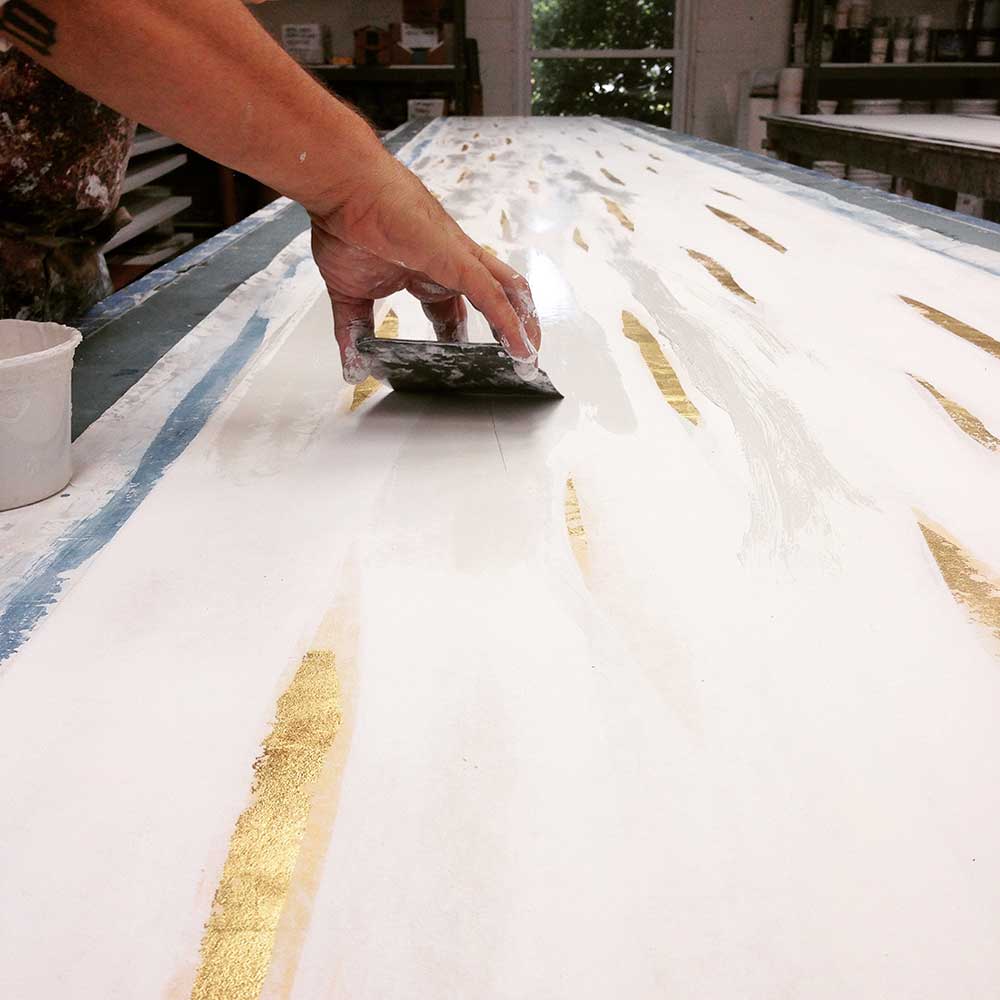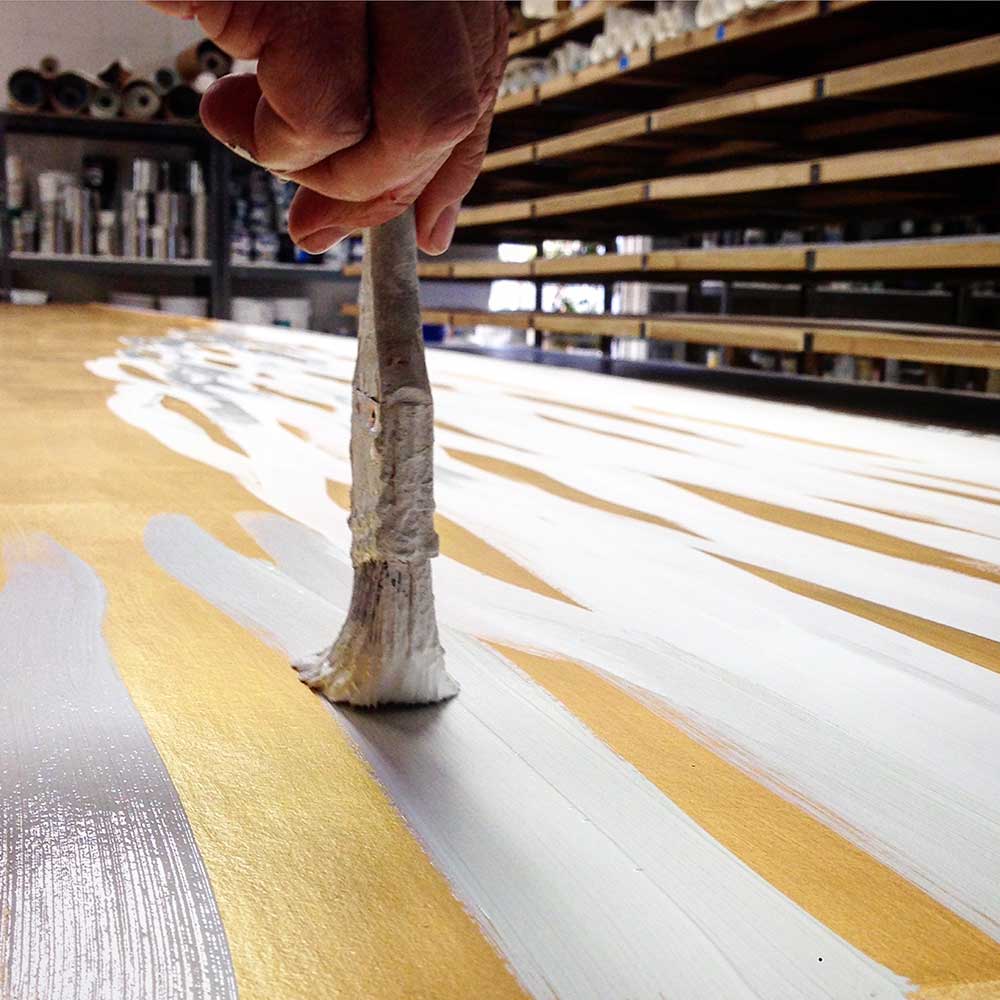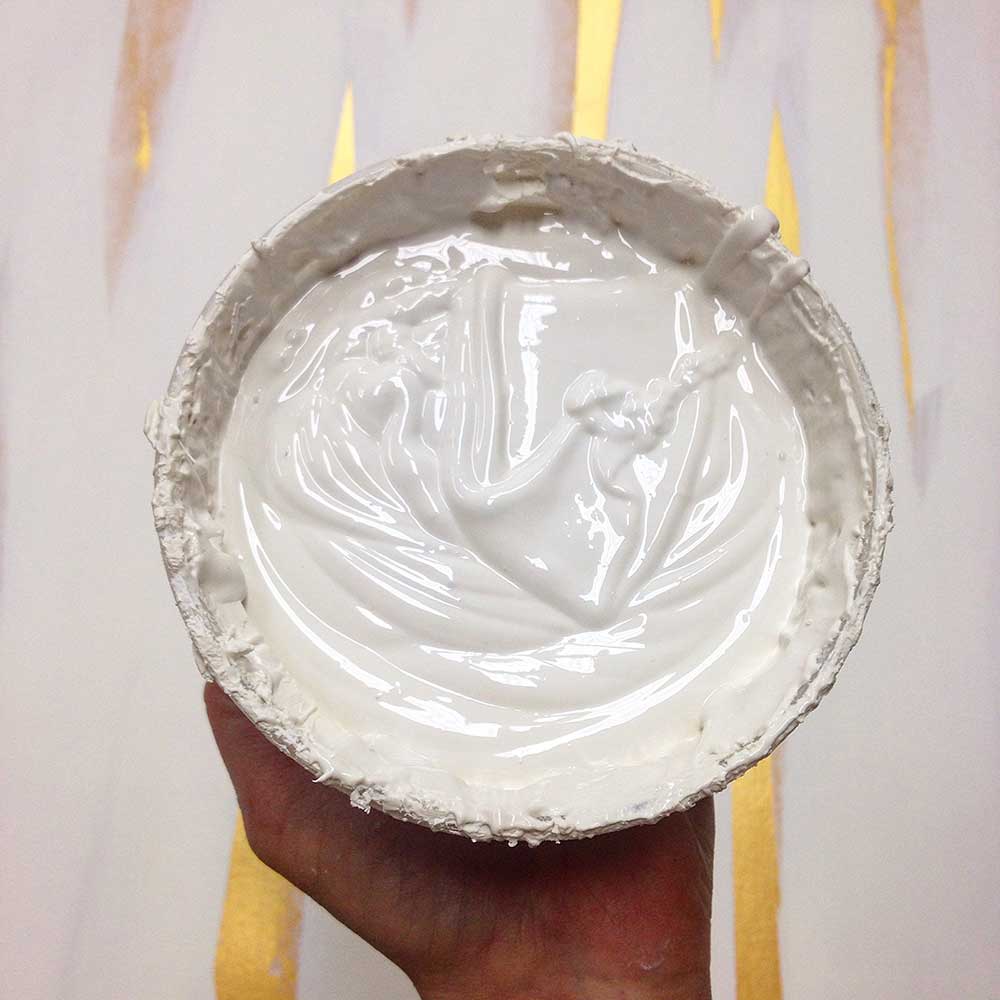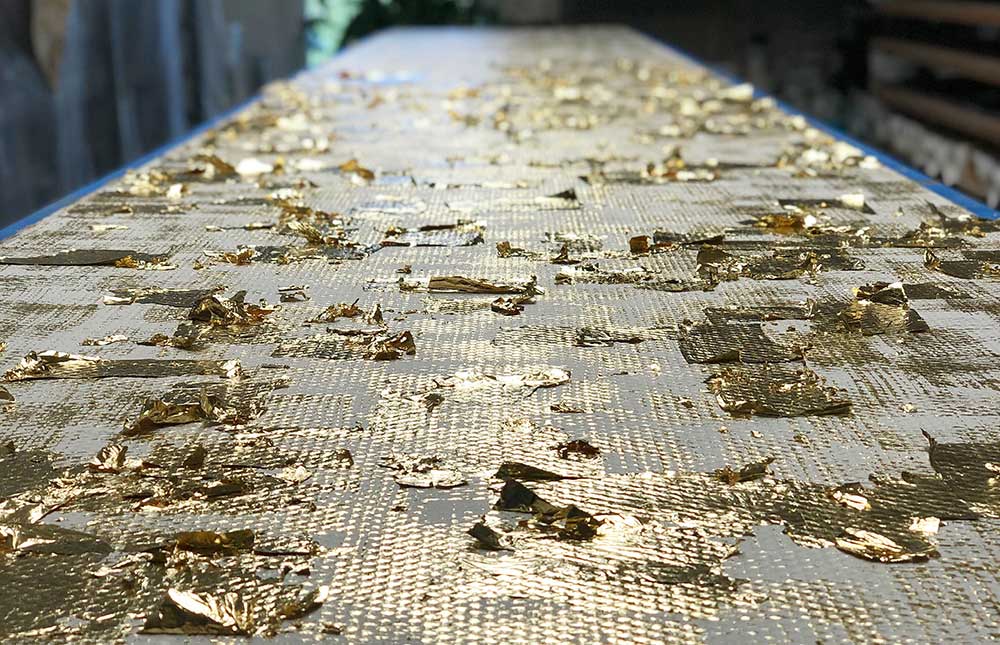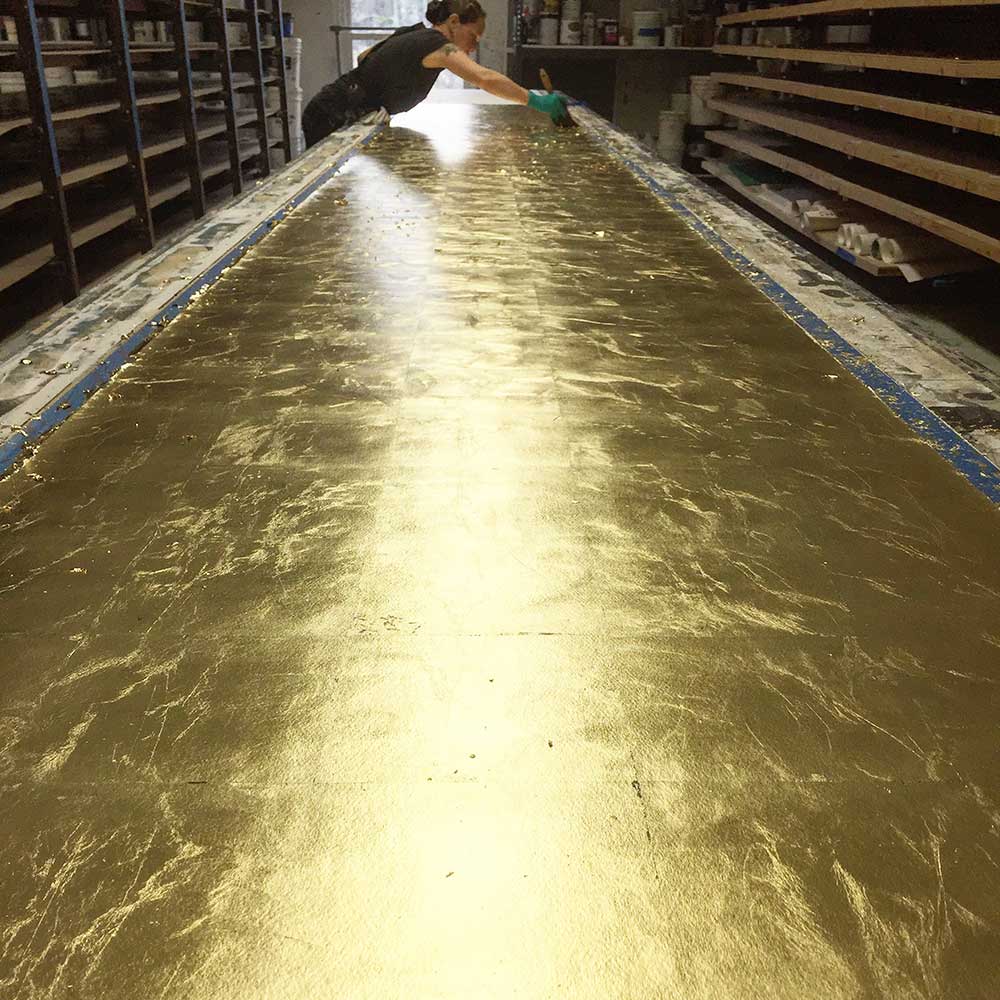 ASSEMBLAGE Shares How Their Baku Wallpaper Is Made
1/12 Photos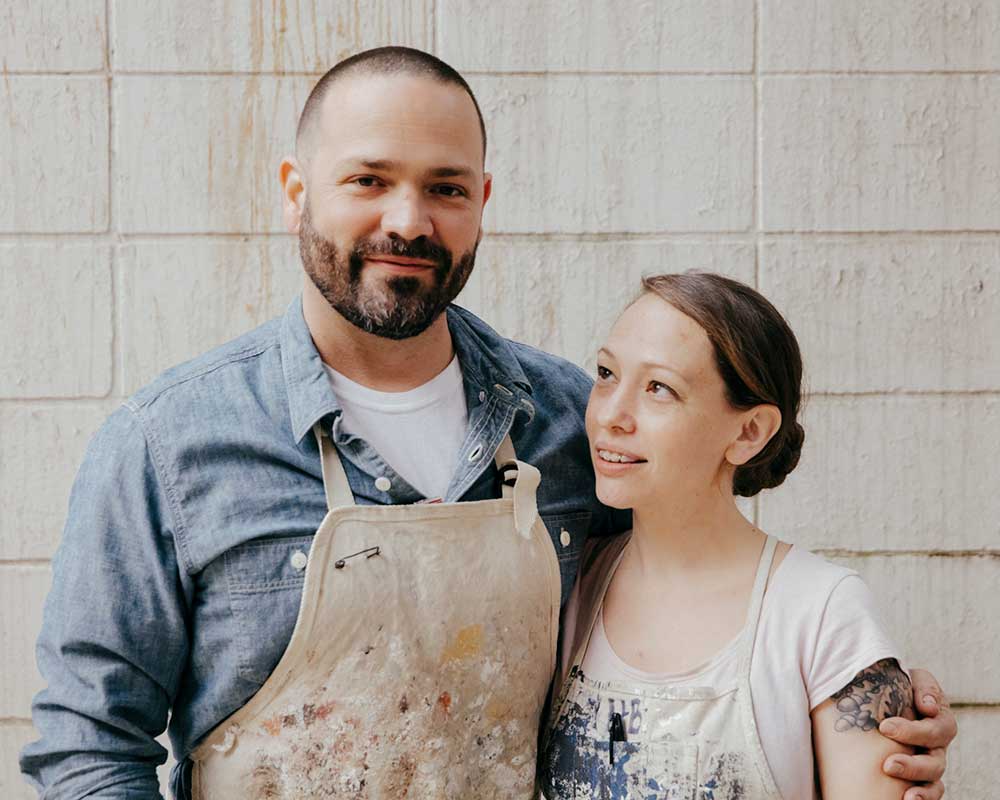 2/12 Photos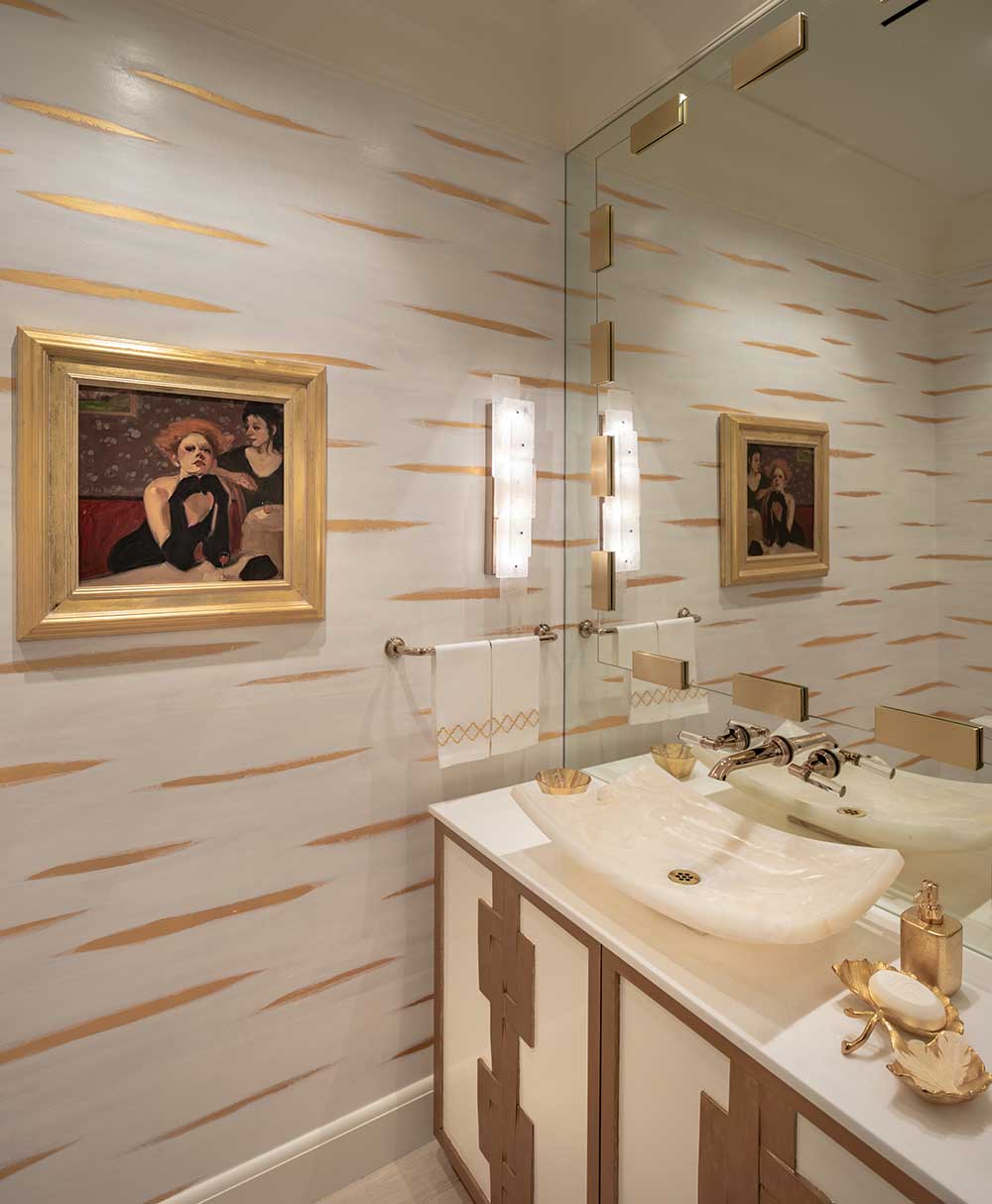 3/12 Photos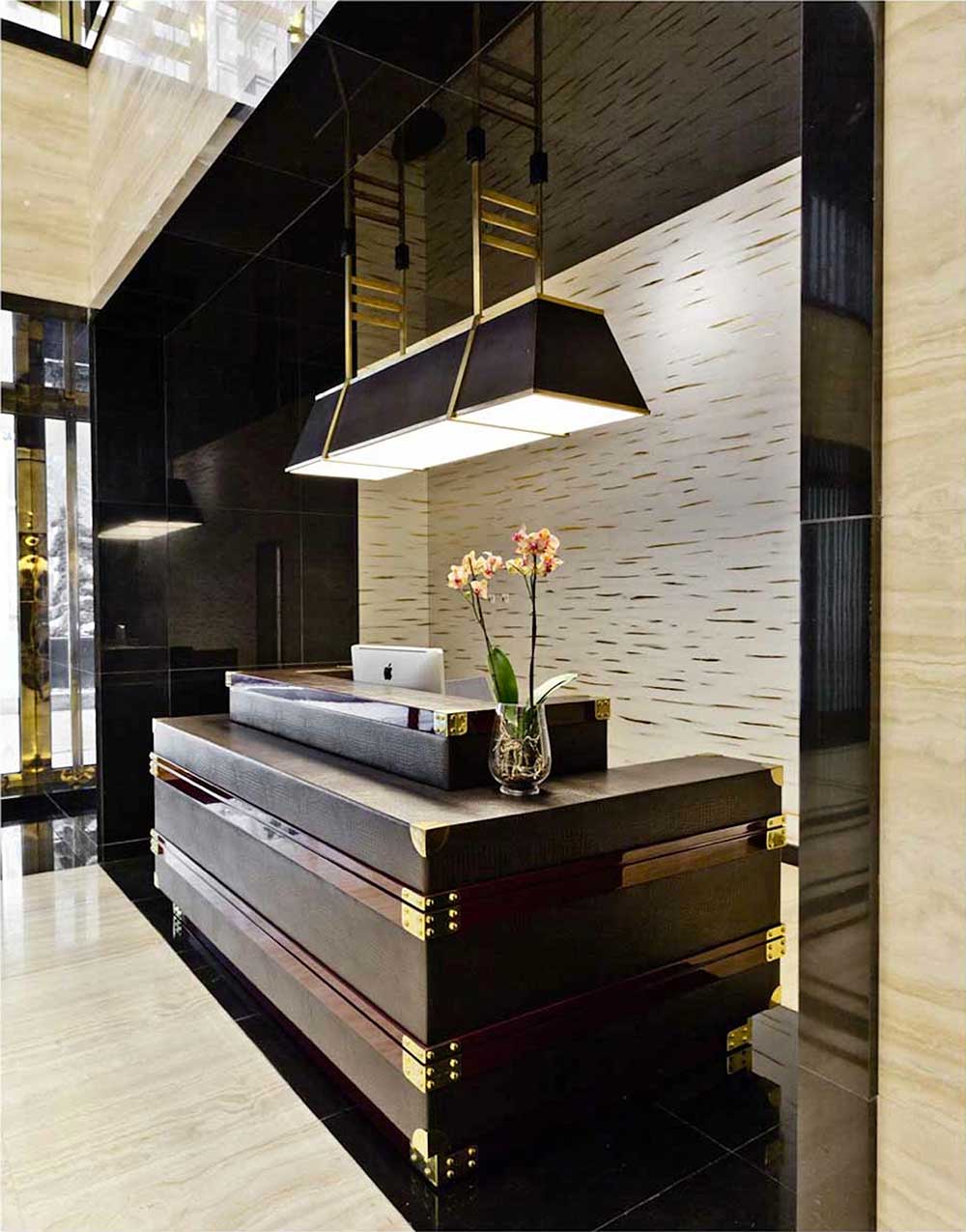 4/12 Photos
5/12 Photos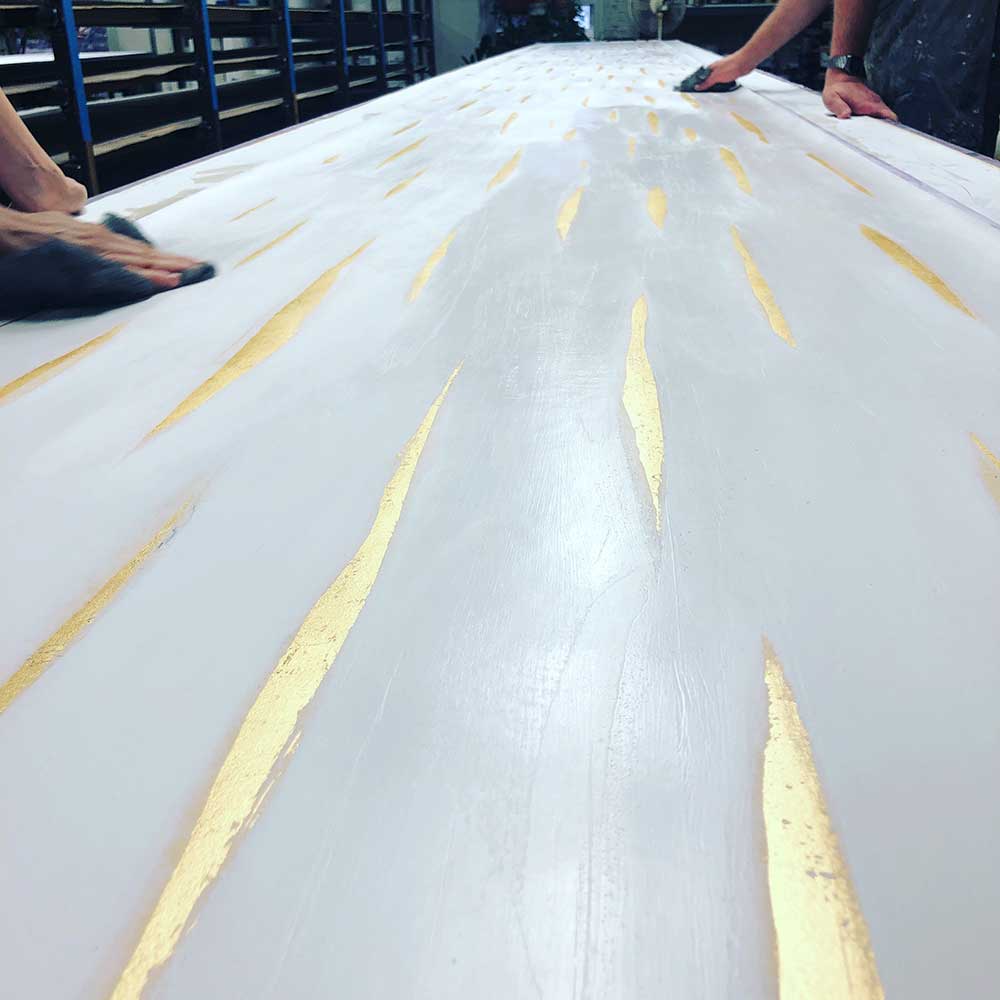 6/12 Photos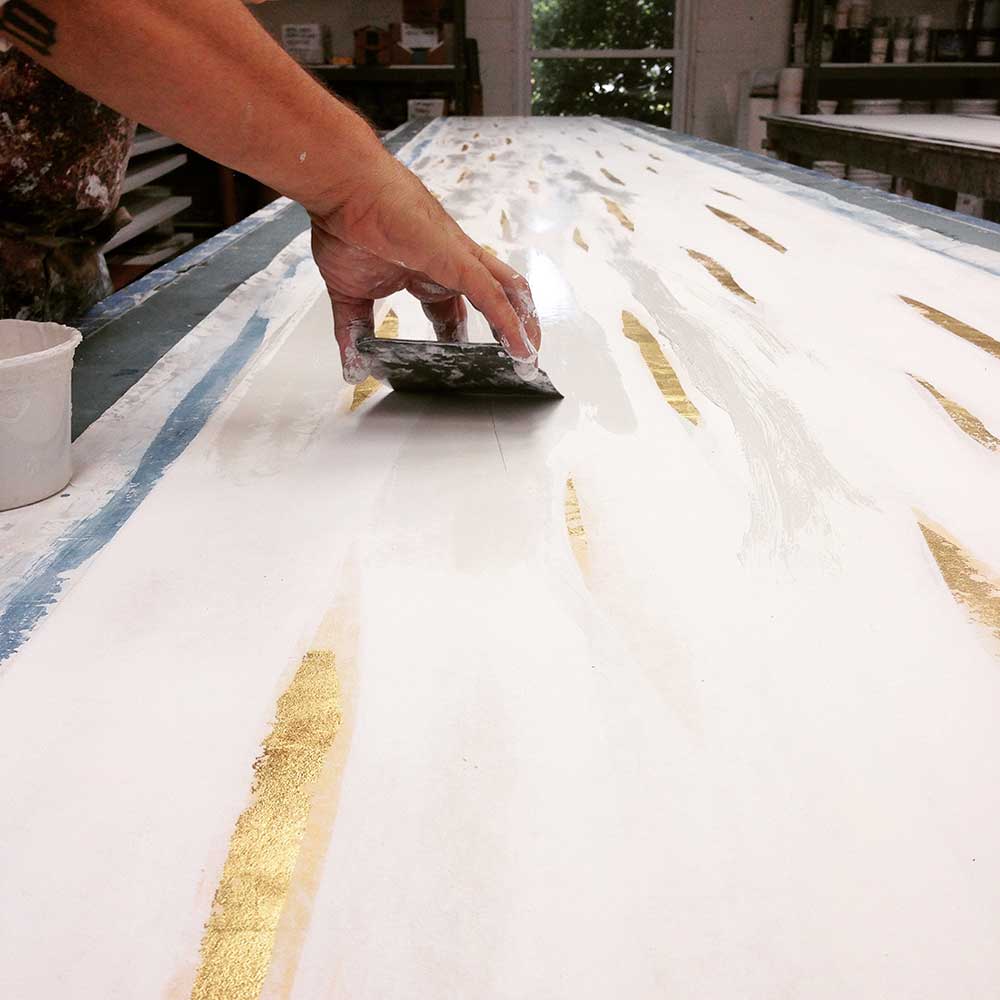 7/12 Photos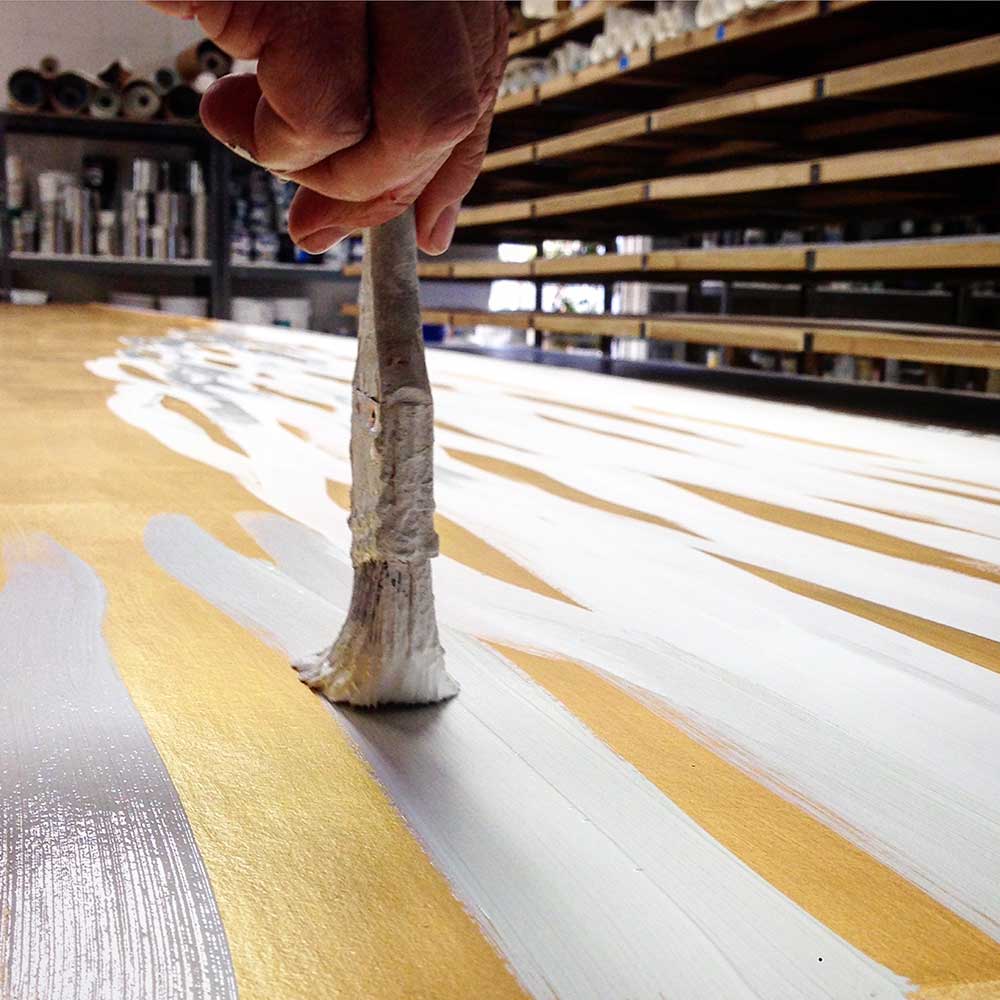 8/12 Photos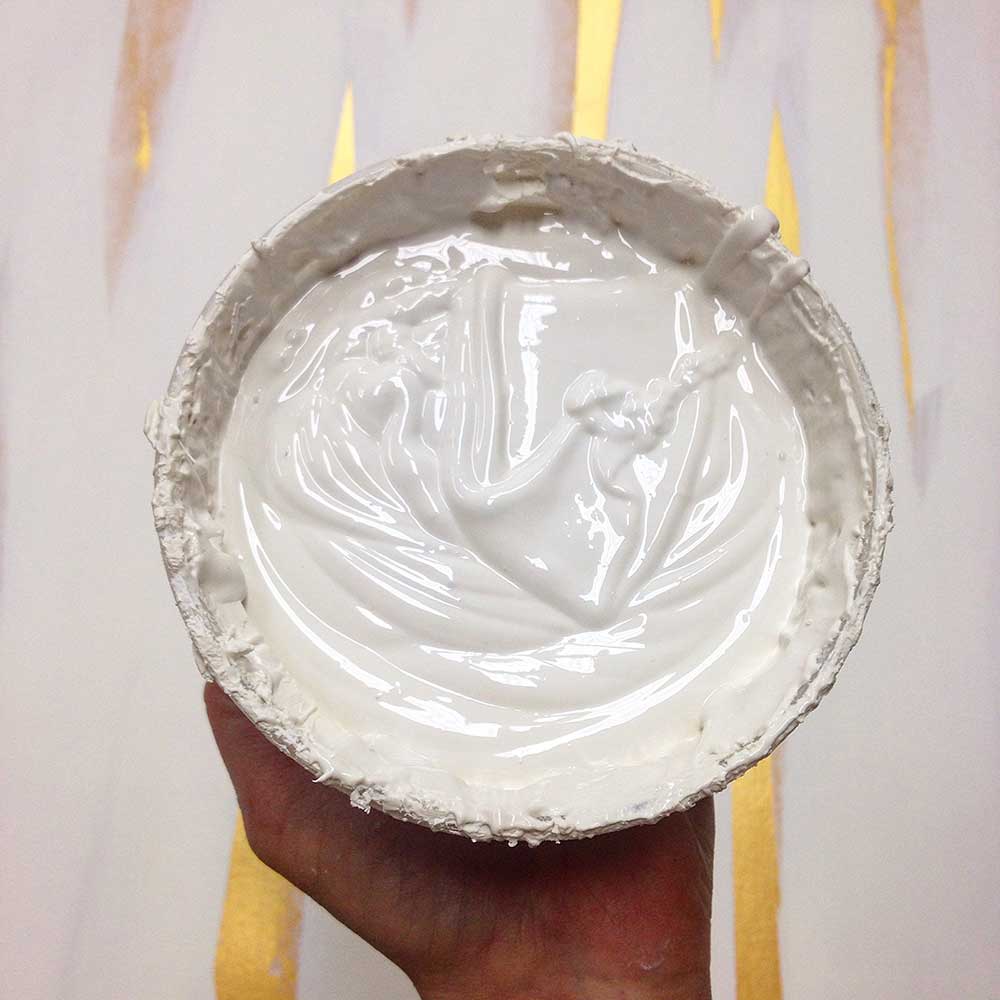 9/12 Photos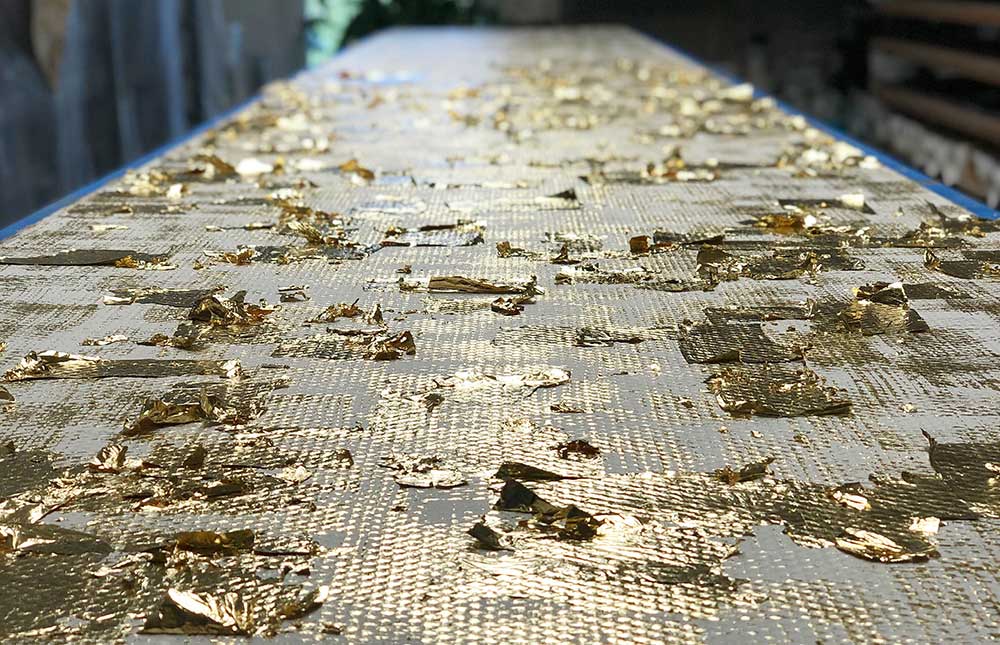 10/12 Photos
11/12 Photos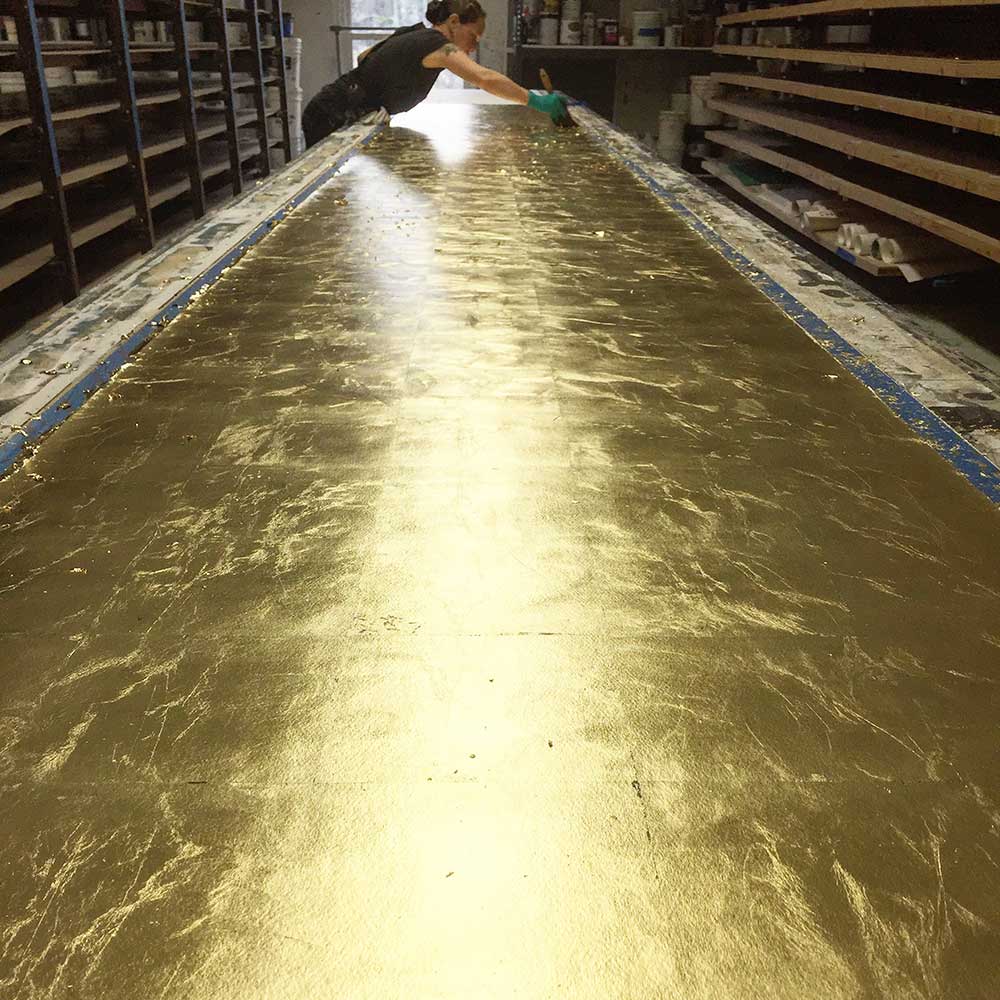 12/12 Photos
Christian and Heidi Batteau are the husband and wife duo behind Arkansas-based ASSEMBLAGE, a handcrafted wallcovering brand that falls somewhere between art and design. The pair have nearly two decades of experience working with innovative methods that include marble dust, encaustic, resin leaf and micaceous powders. Each of ASSEMBLAGE's wallpapers receive somewhere between five to 21 layers of materials, like 22 karat gold, mother of pearl, blue mica and bees wax, all in-house in their repurposed seed mill headquarters. Earlier this year, they released 29 wallpaper designs at HOLLY HUNT, Baku being one of them. In this month's Deconstruction, ASSEMBLAGE takes us through the arduous process of making their Baku wallpaper. Take a look.
A waterborne size (fixative) is applied to ASSEMBLAGE's natural, breathable, commercial grade non-woven base. Then 22 karat gold leaf is applied to the entire ground with the same ancient tools and techniques used to gild the interiors of cathedrals.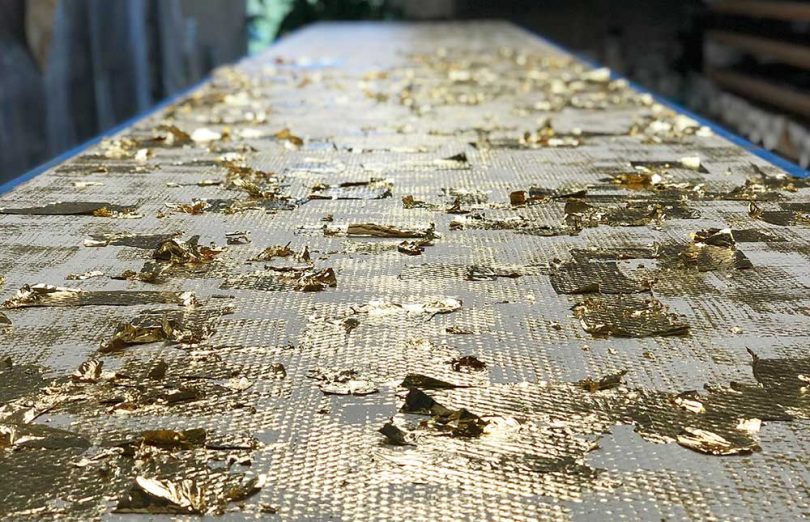 The polished Venetian marble dust plaster that is used for the next three to four layers to create the non-repeating pattern of Baku.
ASSEMBLAGE produces all wallcoverings without machinery; the three to four layers of marmorino plaster are applied with brushes and traditional stucco blades. This process of layering and compression returns this material to a marble-like state on a molecular level and is what lends the surface it's strength and subtle sheen resembling honed stone.
To finish Baku, the paper is sealed with a mixture of beeswax and carnauba, then buffed with cotton to a luminous sheen. The artists making the papers maintain such rigorous quality standards that if imperfections are discovered in one of the processes and can't be corrected the paper is started again from the beginning. The final inspection is usually just taking a moment to appreciate the art before the rolls are carefully rolled and shipped.
Photos courtesy of ASSEMBLAGE.