AKAR: Unique Pieces Made Using Horsehair Fabric
AKAR: Unique Pieces Made Using Horsehair Fabric
1/12 Photos
2/12 Photos
3/12 Photos
4/12 Photos
5/12 Photos
6/12 Photos
7/12 Photos
8/12 Photos
9/12 Photos
10/12 Photos
11/12 Photos
12/12 Photos
AKAR is a furniture collection created by London- and Singapore-based studio Atelier Pendhapa in collaboration with Métaphores, a sister company of Hermès that specializes in weaving and fabrics for interior design. Atelier Pendhapa has created nine unique pieces of furniture, each showcasing a different type of horsehair fabric, which is hand-woven by Métaphores.
The horsehair used in the fabric is a natural byproduct of breeding activities in certain areas, primarily in Asia. It is most commonly found in Mongolia, where wild horses are bred for transportation and agriculture. The fabric has been extensively used in France for centuries, and Métaphores has reinvented the patterns and weavings of horsehair with a contemporary design by combining it with linen, wool, sisal, or metallic threads.
Atelier Pendhapa worked closely with Métaphores to select a range of fabrics showcasing the variety of techniques used in horsehair. The teams came together to create handmade exclusive pieces. The horsehair was woven in Challes, a region in France's Sarthe, using a patented technique filed in 1787 and designated with the Entreprise du Patrimoine Vivant label. Meanwhile, the solid mahogany and teak woods were carved at Atelier Pendhapa's studio in Indonesia.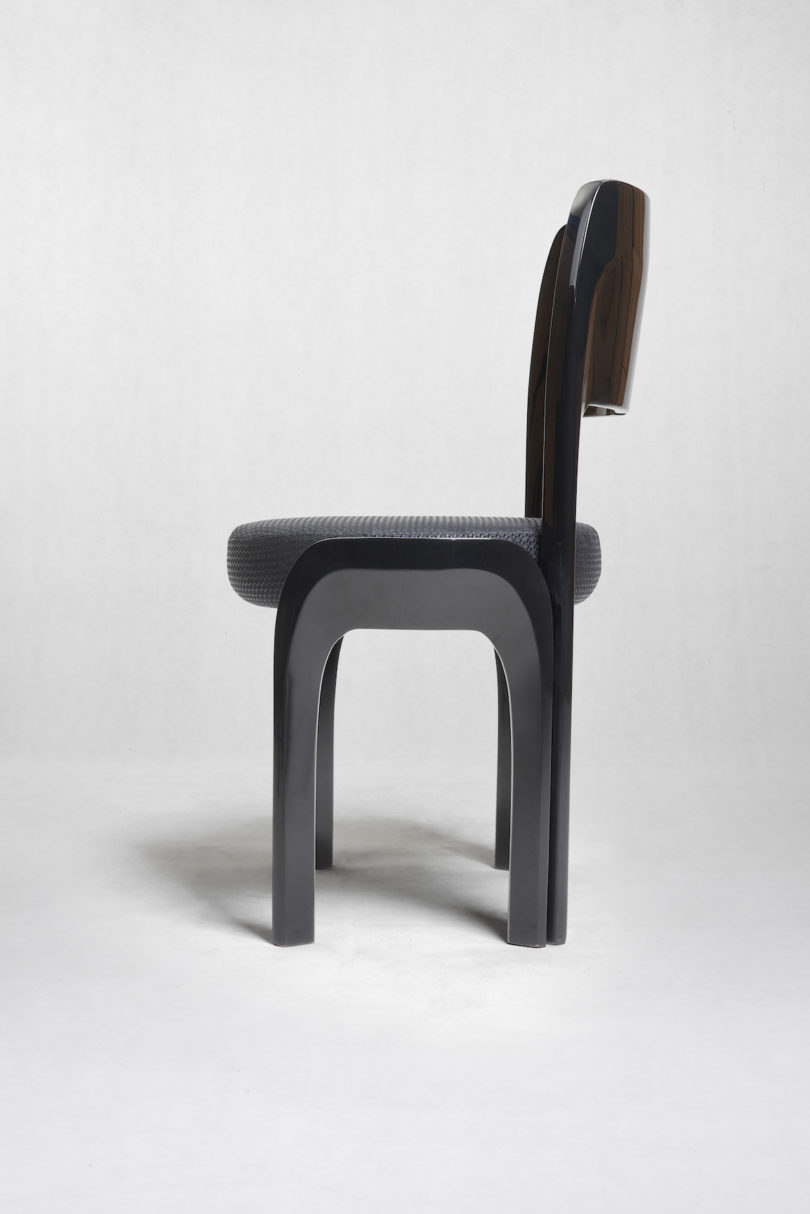 To learn more about the AKAR collection, visit pendhapa-architects.com.