Author Clock: A New Quote With Every Minute
The following post is brought to you by Author Clock. Our partners are hand-picked by the Design Milk team because they represent the best in design.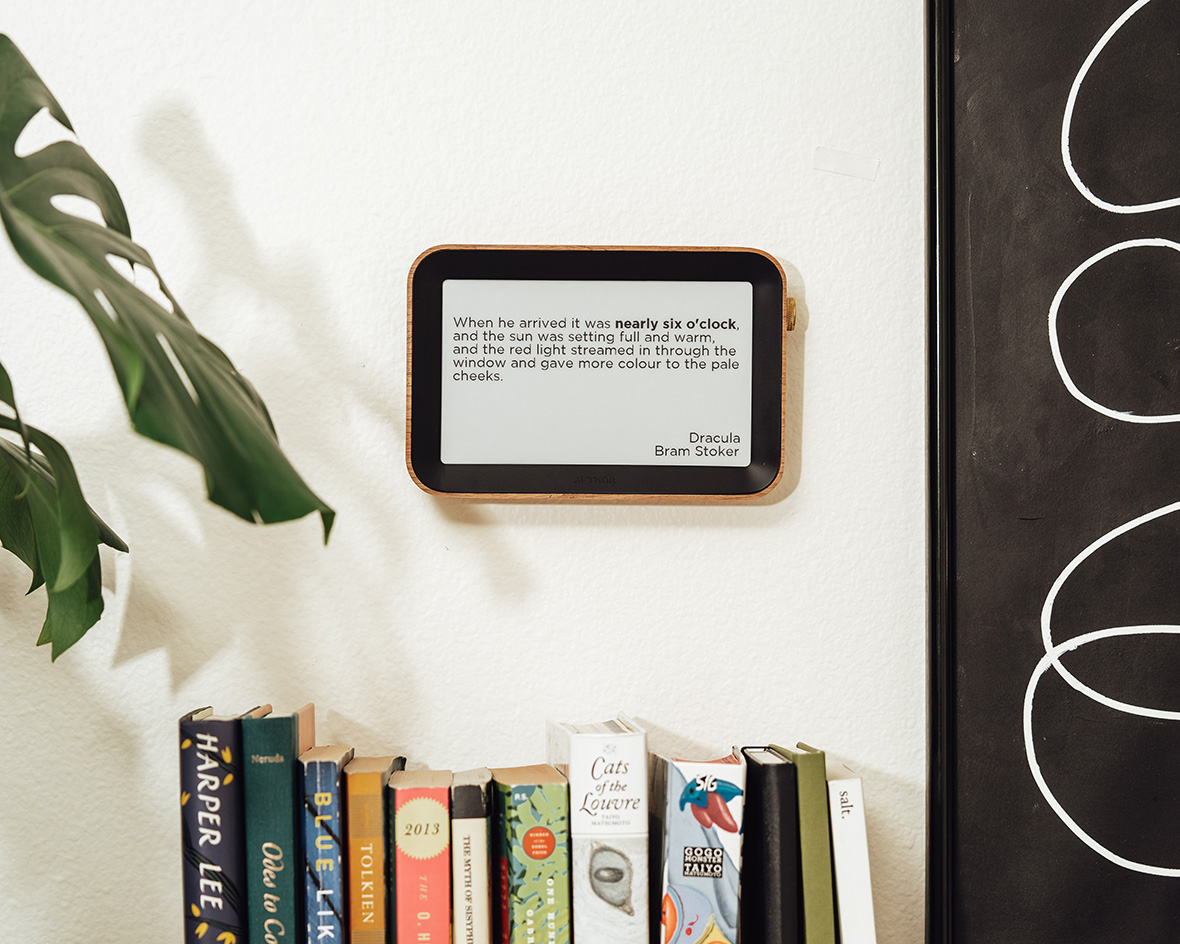 Author Clock: A New Quote With Every Minute
1/5 Photos
2/5 Photos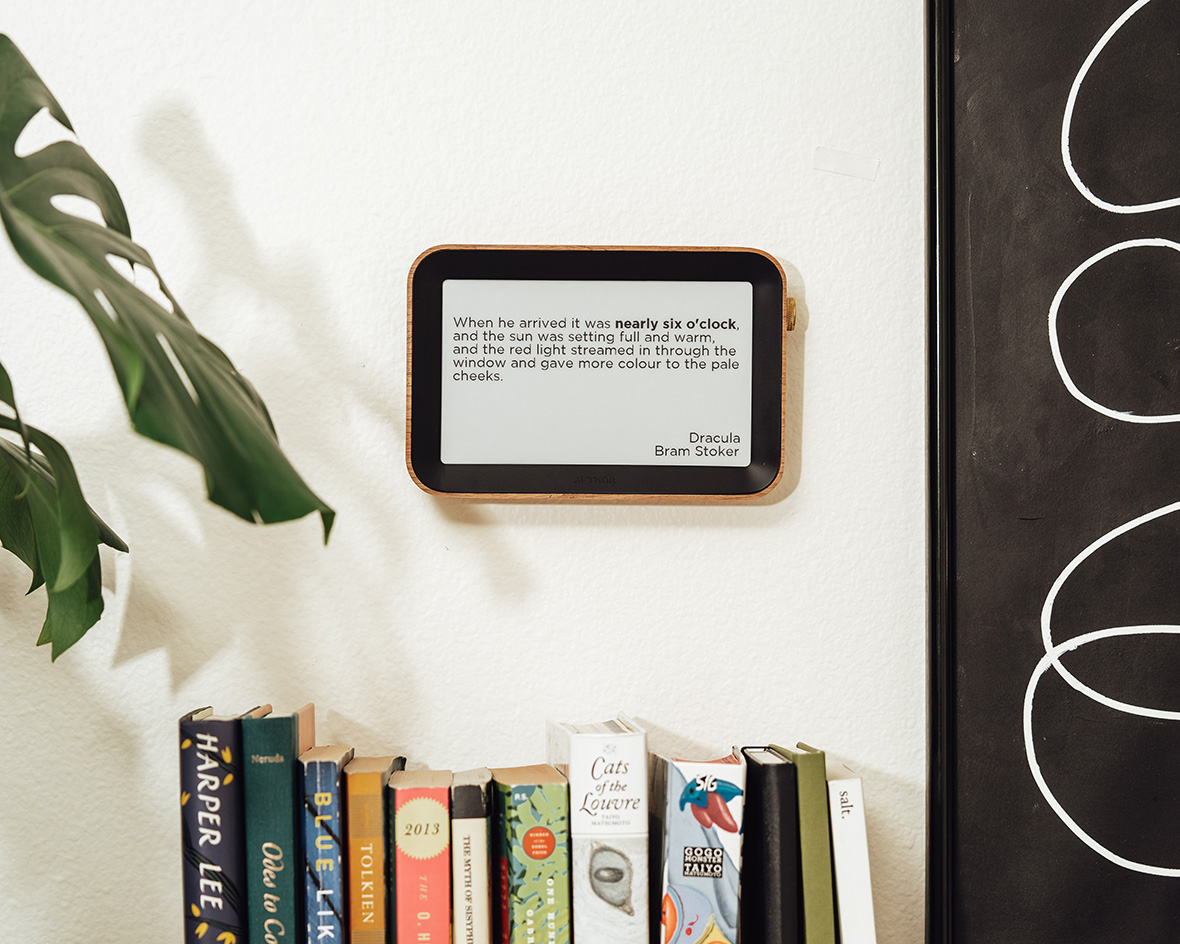 3/5 Photos
4/5 Photos
5/5 Photos
If you or someone in your life is a bibliophile, then the Author Clock is sure to pique your interest. Without question a statement piece, it uses thousands of quotes from books written across six centuries to spell out the current time every minute of the day. Checking the time becomes a whimsical moment that transports you through literature with every glance.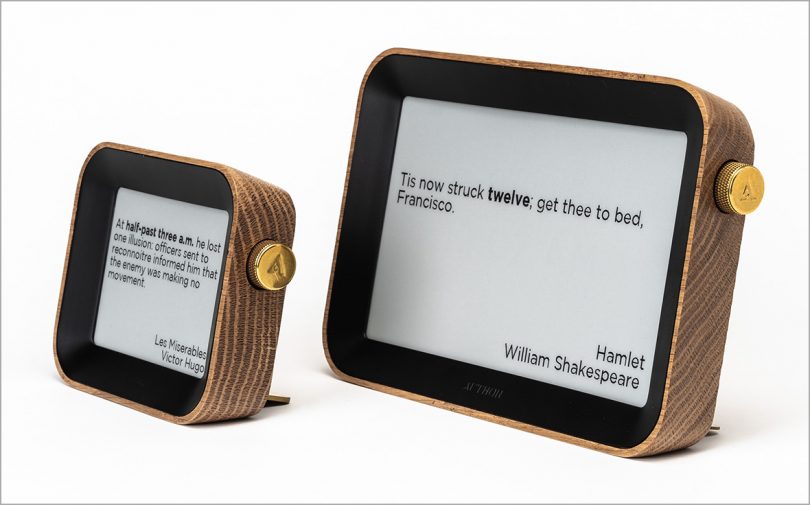 With $300,000 raised on Kickstarter in less than 36 hours, the Author Clock is already fully funded and will begin shipping April 2022. "We're thrilled with the early response to Author, and hope that it will help readers discover new books, authors, and even genres," says founder Jose Cardona. "We're hopeful that displaying the Author Clock will spark conversations about literature between friends, family, and coworkers."
It comes available in two sizes: a small 4″ display that's ideal for a desk or bedside table, and a large 7.5″ display with a removable base perfect for a bookshelf or wall mount. The elegant wood housing of the clock uses white oak sourced from sustainable forests. Mechanical Design Labs, who create products that add moments of inspiration to everyday life, have partnered with OneTreePlanted to plant a tree for every Author Clock sold. Launch prices start at $99 for the small and $199 for the large, with limited discounts of over 30% off MSRP for the first Author Clock backers.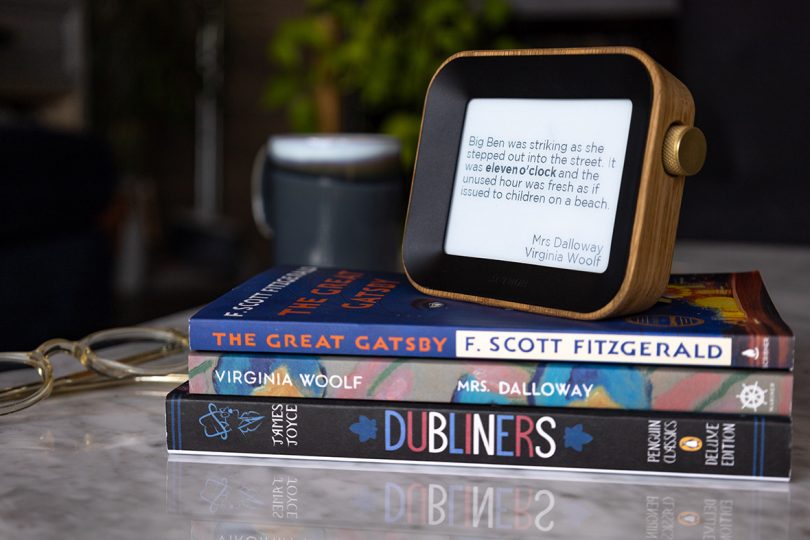 The creators are also excited to involve their Kickstarter community in further development of the Author Clock. Besides raising funds, during the campaign they'll be crowdsourcing even more quotes that mention the time. "It will come as no surprise that our backers are avid readers," says Cardona. "They've already begun finding new quotes for Author that will help us deliver an even better product." There are still a few days left to get on board with the Author Clock Kickstarter, so back them now!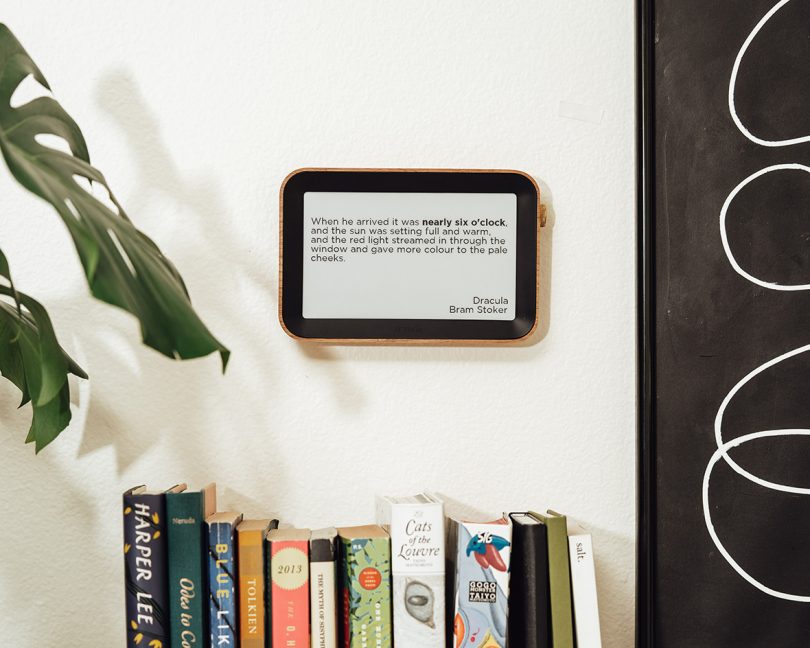 Photography by Jose Cardona.