Ax3 is a loft located in Jaffa, Tel Aviv, Israel designed by Eitan Cohen of Studio ETN. The 90-square-meter apartment was renovated to better suit the clients' needs while maintaining its original Jaffa character, including tall ceilings and wooden blinds. They wanted the apartment to feel open while having a home-like coziness to it with combinations of light, materials, and textures.
They worked to find the right balance between natural light that flooded the interior during the day with artificial light that began at sunset.
A balance of finishes includes the updated concrete floors and the original concrete details on the ceiling. White surfaces are mixed with black elements for a modern contrast.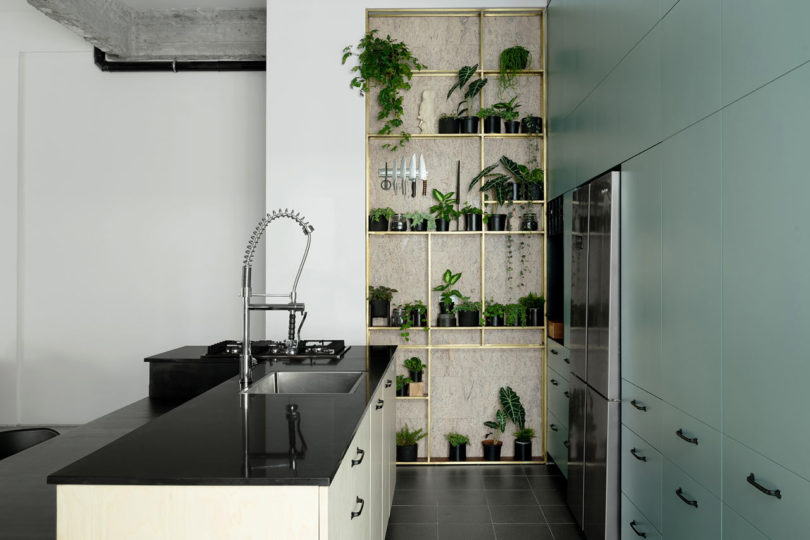 The kitchen flows right into the living room, perfect for one of the homeowners who happens to be a chef and loves to entertain.
Instead of solid walls dividing the interior up, they used glass panels to let light pass through.
Photos by Gideon Levin.