Hansgrohe's designer brand of bath fixtures, Axor, has always been ahead of the game when it comes to visionary designs for the bathroom. Continuing their relationships with top designers, Axor partnered with the Swedish design trio Front, and Japanese design studio Nendo, to create their very own Axor WaterDream installations. Having previously presented bathroom visions from Ronan & Erwan  Bouroullec, Jean-Marie Massaud, and Patricia Urquiola, their latest partnerships are right on par with unexpected and unconventional answers to bathroom concepts.
From Philippe Grohe, the head of the Axor brand, about re-thinking the shower:
Within our overall understanding of the use of space, the interaction with water, and the multifaceted individual needs of people, we focused specifically on the shower this time, interpreting it anew with Front and Nendo.
Front, headed by Sofia Lagerkvist, Charlotte von der Lancken, and Anna Lindgren, created a massive copper structure that allows users to experience the path that water takes that's normally hidden from view. Bringing a sense of simplicity using only pipes, valves, couplings, and funnels, the trio kept with their Scandinavian design roots.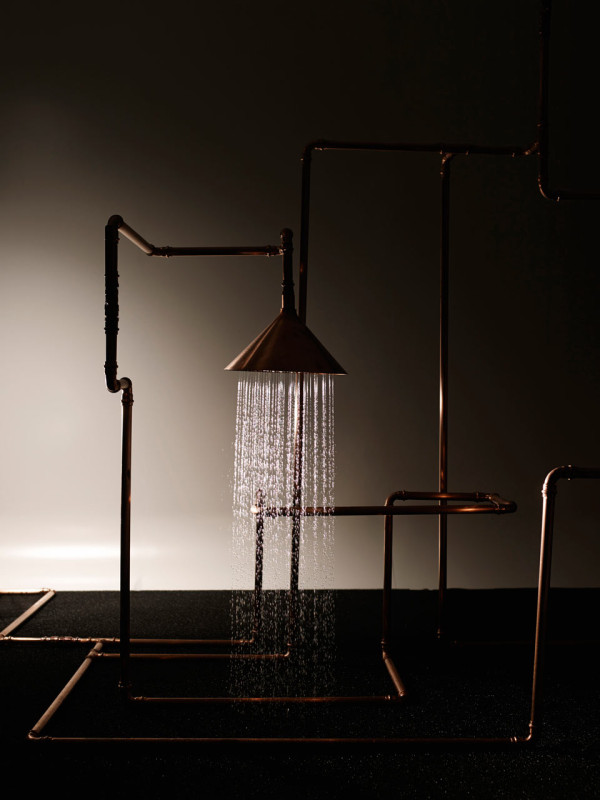 Charlotte von der Lancken explains:
We used our personal perception of the shower and showering to draw attention to the technology behind the wall, which is often concealed. It was important for us to foster an awareness of what is the most archetypal aspect of the bathroom – the installation itself.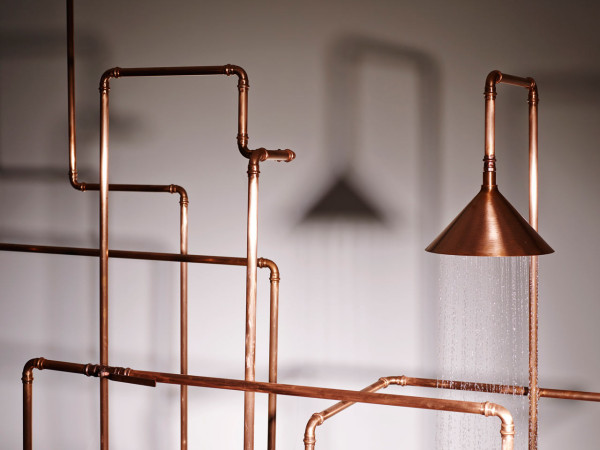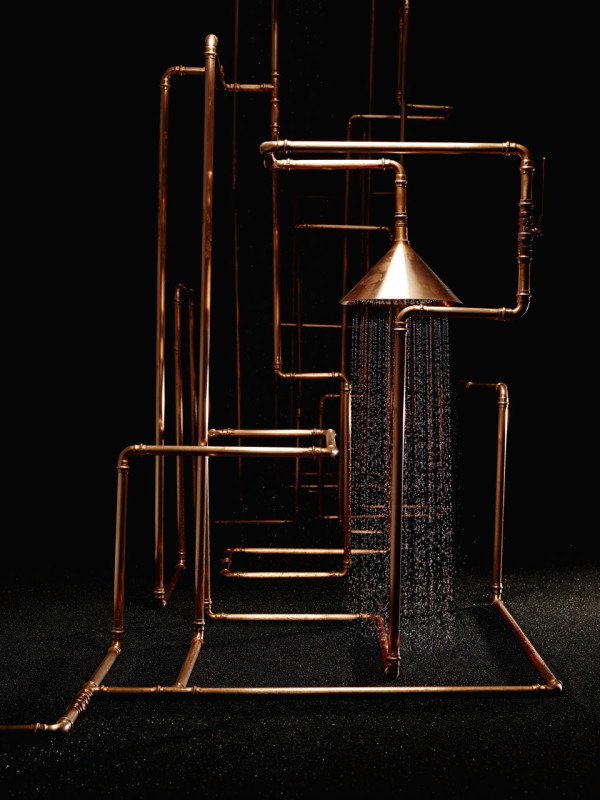 Oki Sato of Nendo took a different approach where he playfully takes a look at one of the most prominent designs in a living space – the lighting. It's not just a shower or a lamp, it's a hybrid design that combines both light and water into one space instead of the typical separate rooms.
From Sato:
My aim was to combine what is most archetypal about the living space, the lighting, with water, so as to give the shower an enhanced sensuous dimension in a way we have not yet seen before.