For a family of four in King City, Ontario, Canada, Amantea Architects designed the Clearview Pavilion within a bare backyard surrounded by a line of Norway Spruce trees. The goal was to save the trees while incorporating privacy, along with a design that included a swimming pool, pool house, outdoor kitchen, lounge, and play area.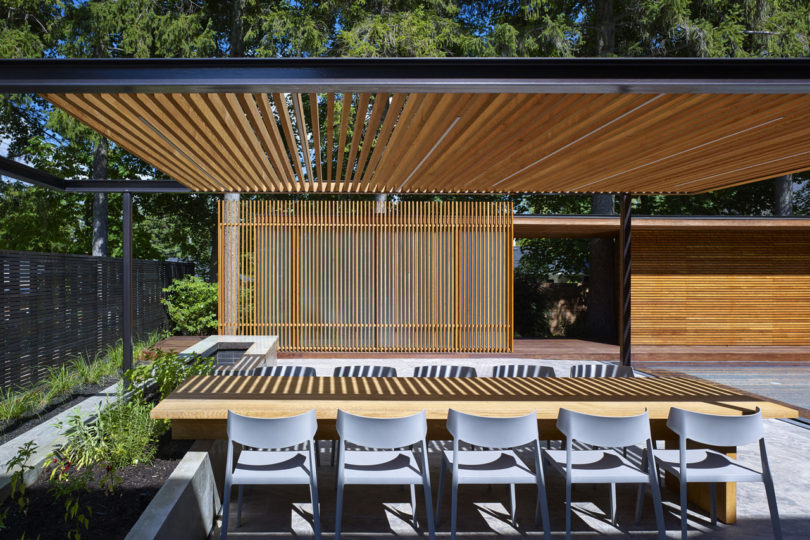 The pool house was built underneath the canopies of the trees, following the same line, to reduce the view of the house behind the property. The wooden structure with screens of Douglas Fir lets natural light through while offering privacy.
A large white oak table was custom designed to sit underneath a steel and wood trellis. Built-in planters run alongside the table, as well as a fire pit.
The partially covered shower was built around an existing tree bringing in an element of nature while rinsing off from the pool.
Photos by Tom Arban.