Designers Nicholas Karlovasitis and Sarah Gibson created a pair of wooden tables for DesignByThem that aim to welcome everyone. The Baker Table features soft curved corners and sides that create a more substantial tabletop, which is then paired with cylindrical legs. If the Baker Table isn't enough room for you or you need more options, there's the Baker Extension Table that comes with two extra leaves for added length.
The Baker Extension Table begins at the same size as the Baker Table, but with the added leaves, you get more than 2.5 additional feet. Both versions come in Oak and Rock Maple and can be shipped flat-packed or already assembled.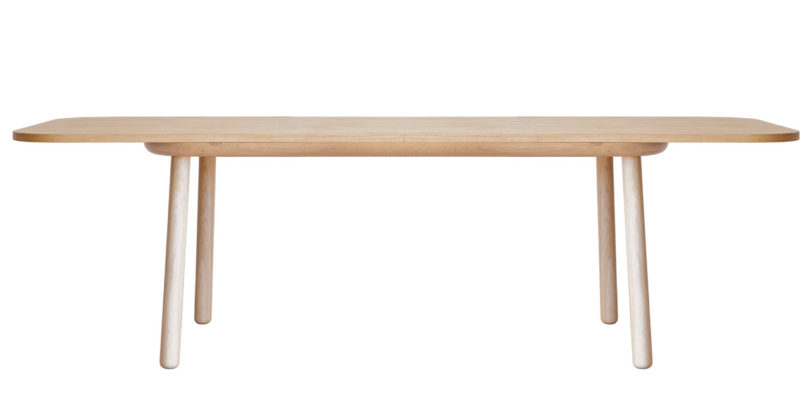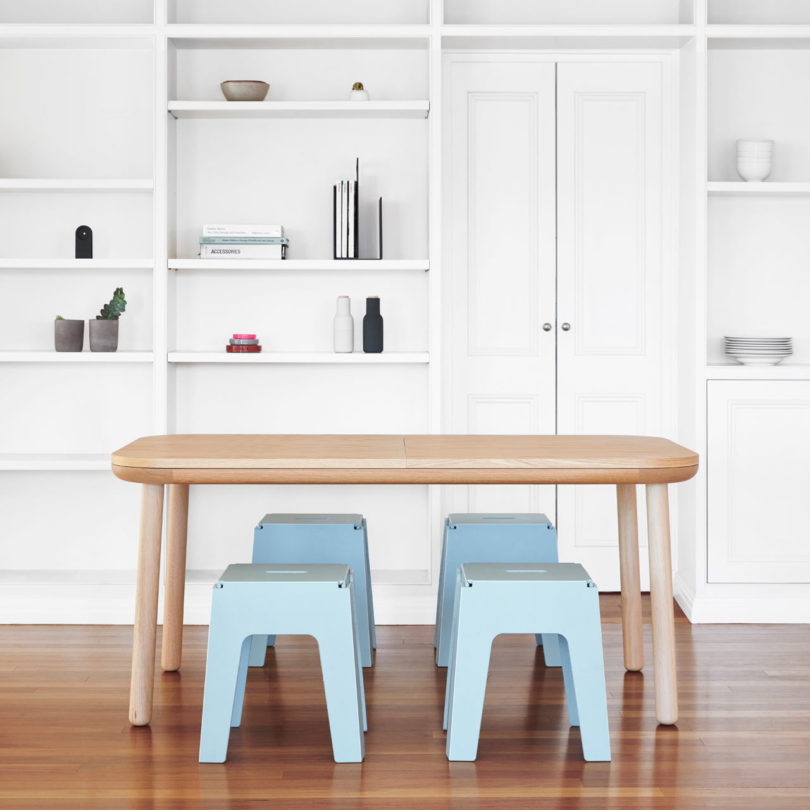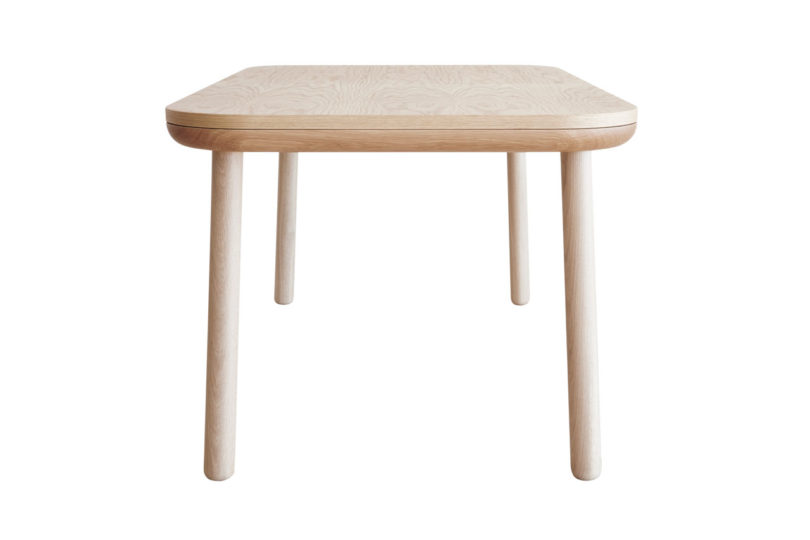 Photos by Pete Daly.