Dutch conceptual artist Bart Hess' body of work reflects a mind envisioning the human body as potentially incomplete – an optimal and personal platform for technological enhancements yet to be fully explored. His latest work, Epistēmē, a video installation produced for skincare brand Aesop, spans more than sixty meters, exploring the nebulous borders between the physical and the digitally-enhanced.
Hess' fascination for depicting the body through the veil of technological advancement is explored as a poetic collection of scenography in Epistēmē – the Ancient Greek word for knowledge and understanding – an indirect evocation of Aesop's line of skin, body, hair, and personal care products.
Color, movement, and form are combined with the ambient soundscape composed by Ricky van Broekhoven into various theatric sequences exhibiting the skin as a biological interface between body and the environment. Pieces of paper, layers of foil, julienne of film, and pools of watercolor are digitally manipulated, transforming real world movements and interactions into surreal time-lapse sequences.
Epistēmē traces similar territory explored by Hess in 2011 with the Dutch artist's project, Echo, an analogous survey of space, body, and time repetitively animating physical materials via digital manipulation. Split seconds of the physical are stretched, cut, rewound, and duplicated into a ambiguous chronology of time, taking the viewer into a dreamscape where the digital and physical coexist as imaginative glitches.
It felt like a natural instinct for me to start working on the body. When I create a new design I always place it on my own skin…By using a material on the body that is not the body's own, but making it look like it could possibly be, I create a tension between the body and material.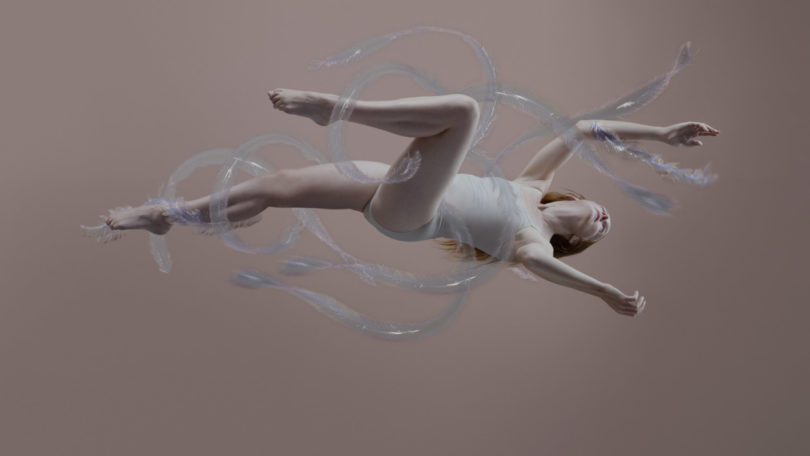 The Aesop x Bart Hess installations will be one display at the Myer Melbourne, Myer Pitt Street, and Myer Brisbane Aesop shops till July 29th.