While previously British designer Faye Toogood made mostly one-off pieces, the Batch series is a small production "batch" of design products that make her work more accessible. The series explores clean geometric forms and simple honest materials.
Element Table (this reminds me a little of some pieces I saw by Massimo Vignelli while at the Vignelli Center for Design Studies) has simple tinted glass atop three ash "elements" that are basic shapes: a square, circle and rectangle.
The spade is an icon of rural life in the English countryside and the majority of these pieces are named after the Spade:
Spade Chair is made of ash and has simple milking stool bottom with a gardening tool-style handled back.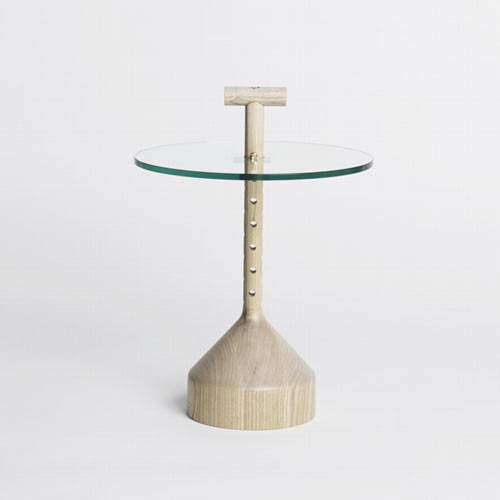 The Spade Side Table is turned from a mono block of wood. The glass top can be moved up or down using a simple brass peg system.
Spade Stool is a basic three-legged milking stool.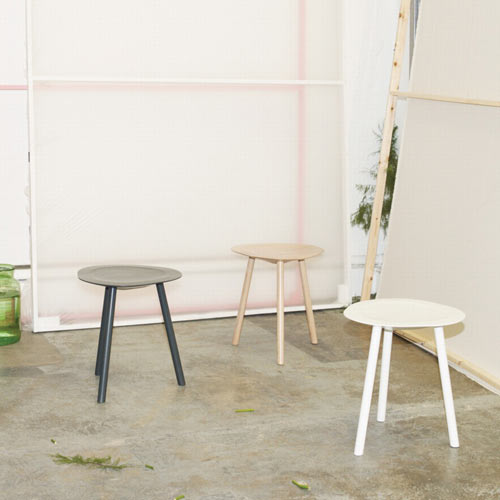 Spade Trestle Table is a simply-constructed table that can be used with the Spade chair.
The series is available exclusively through Matter in the US, and it's on display in their showroom.