Beach House is a minimalist space located in Los Angeles, California, designed by Homepolish. The client is a minimalist by nature with a taste for contemporary and industrial aesthetics. As an under-30 founder of a successful tech company, the client wanted the house to operate as a relaxing getaway and home to host his artistic tendencies.
Homepolish's LA Creative Director, Orlando Soria, focused on balancing the client's expansive collection of colorful art with a tranquil and monochromatic color palette. The furnishings, such as the concrete side tables, polished sea rocks, and sand-colored jute rugs, all reflect simple and natural hues that promote a calming atmosphere.
Brass accents, from drawer handles to light fixtures, can be seen throughout the residence, adding a flair of luxuriousness to an otherwise humble interior. The space is maximized wherever possible, including an alcoved nook overlooking the ocean that is converted into a tiny office space with nothing more than a single slab of wood going across the wall to serve as a desk surface.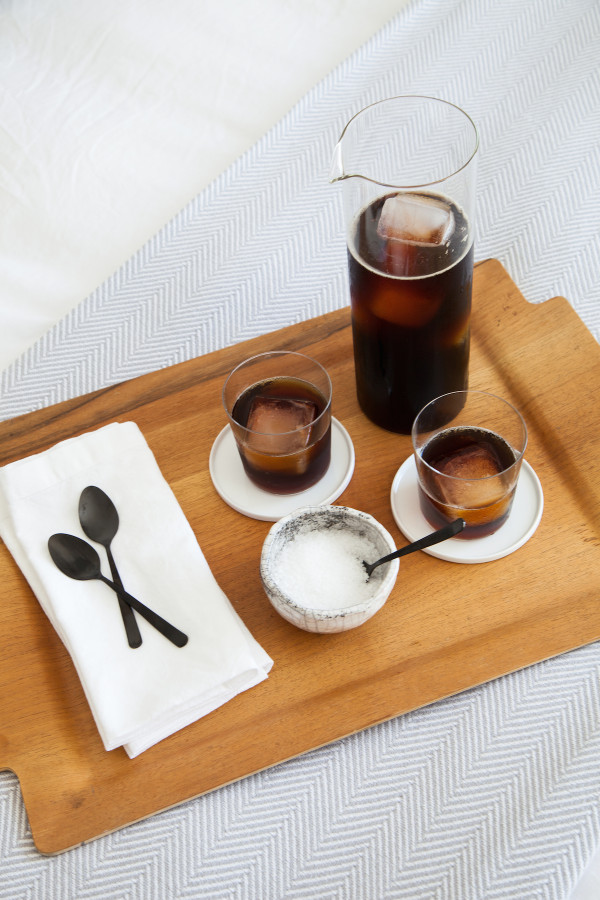 Photos by Tessa Neustadt.