Bec Brittain x John Hogan is a collaboration that is the result of a series of responses to each others' work, both technically and aesthetically. The collection is on view for NYCxDESIGN until Friday, May, 25th 2018 at Bec Brittain's showroom.
Hogan was inspired by celestial references from the Aries system, using the star as a reference for interacting and transforming natural light. For this particular collaboration he created lenses for a much smaller scale light source.
In order to support Hogan's reframed glass pieces, Brittain had to depart from the celestial aesthetic to a more architectural structure consisting of trusses and scaffolding in order to support the glass pieces. As a result, "each glass concept called for a totally different formal language to best highlight both the form of the glass and how it diffuses and refracts the light."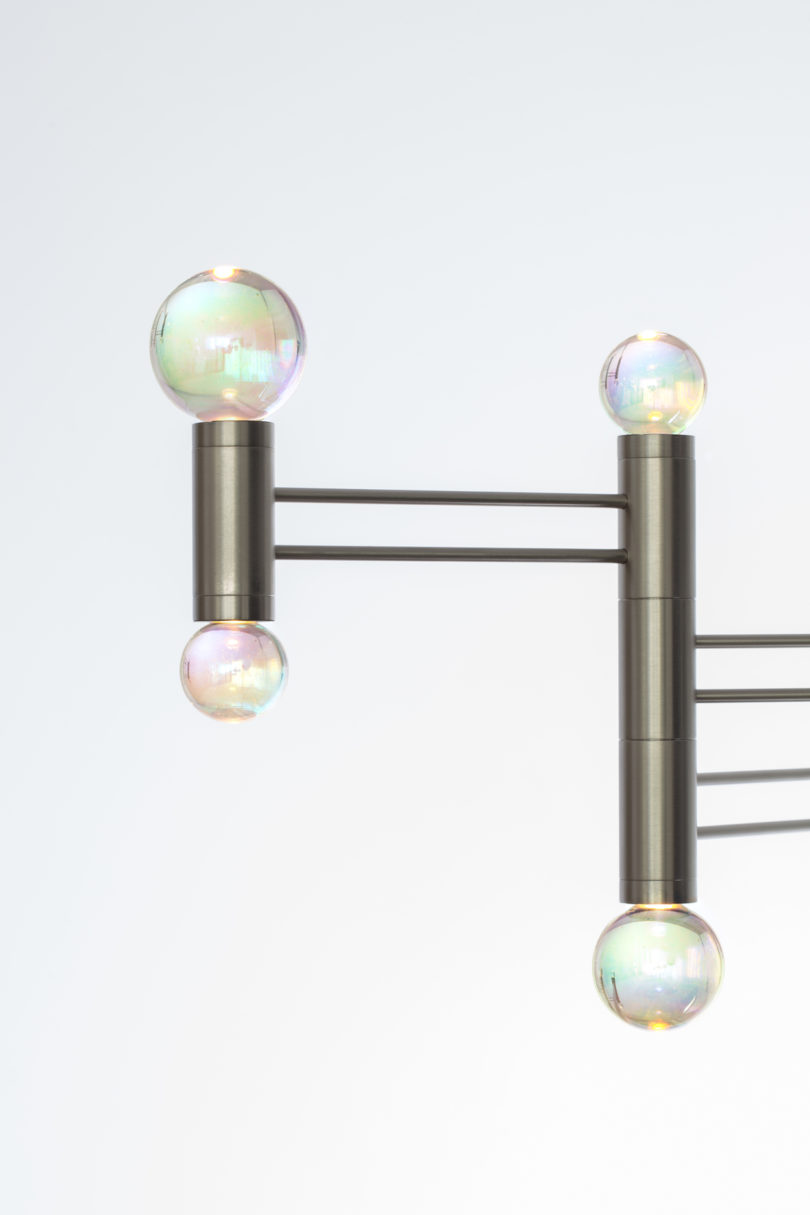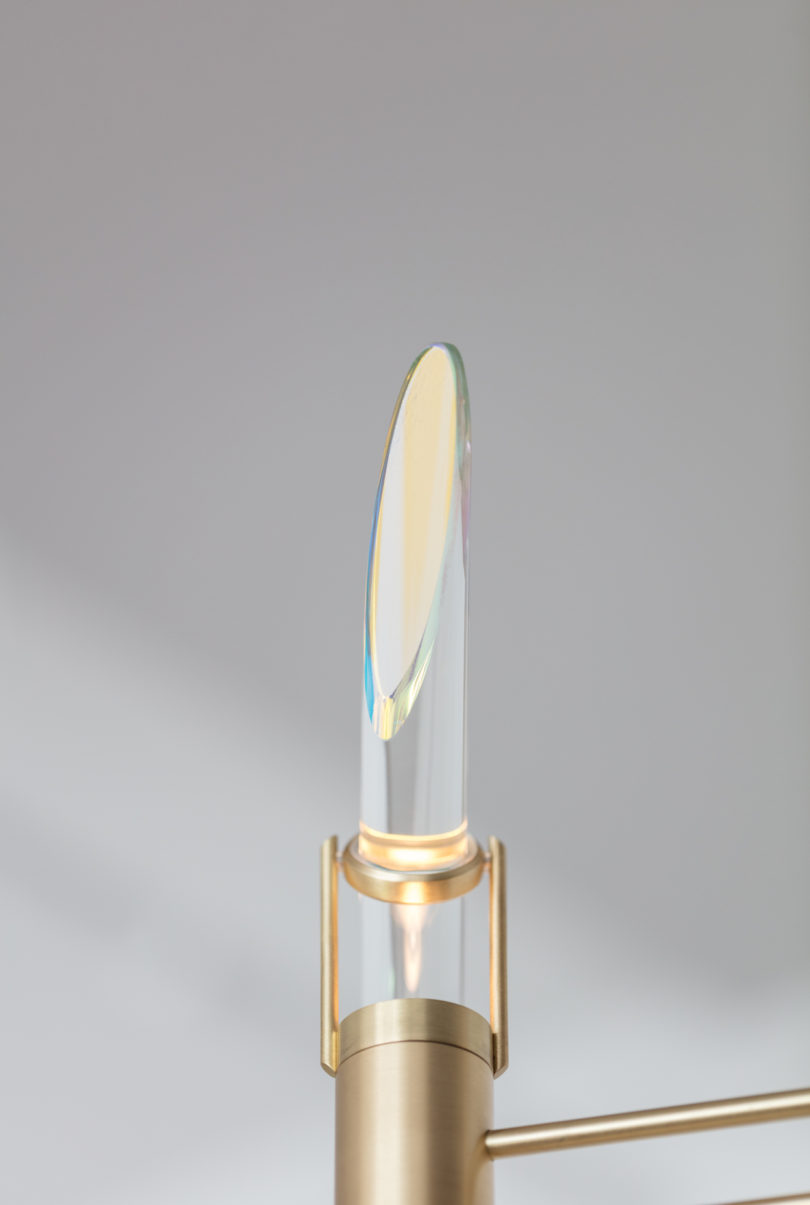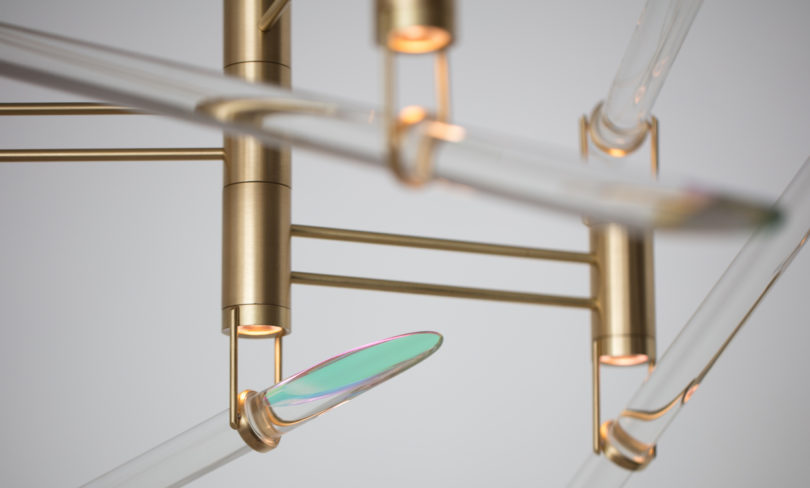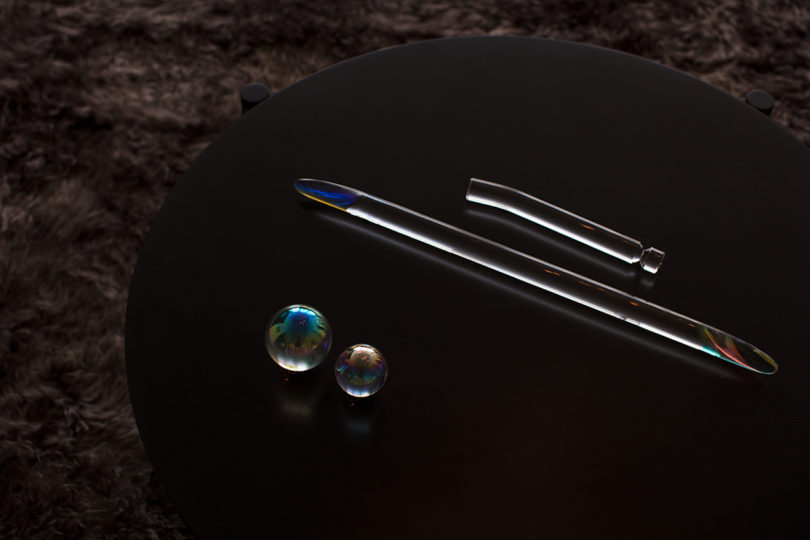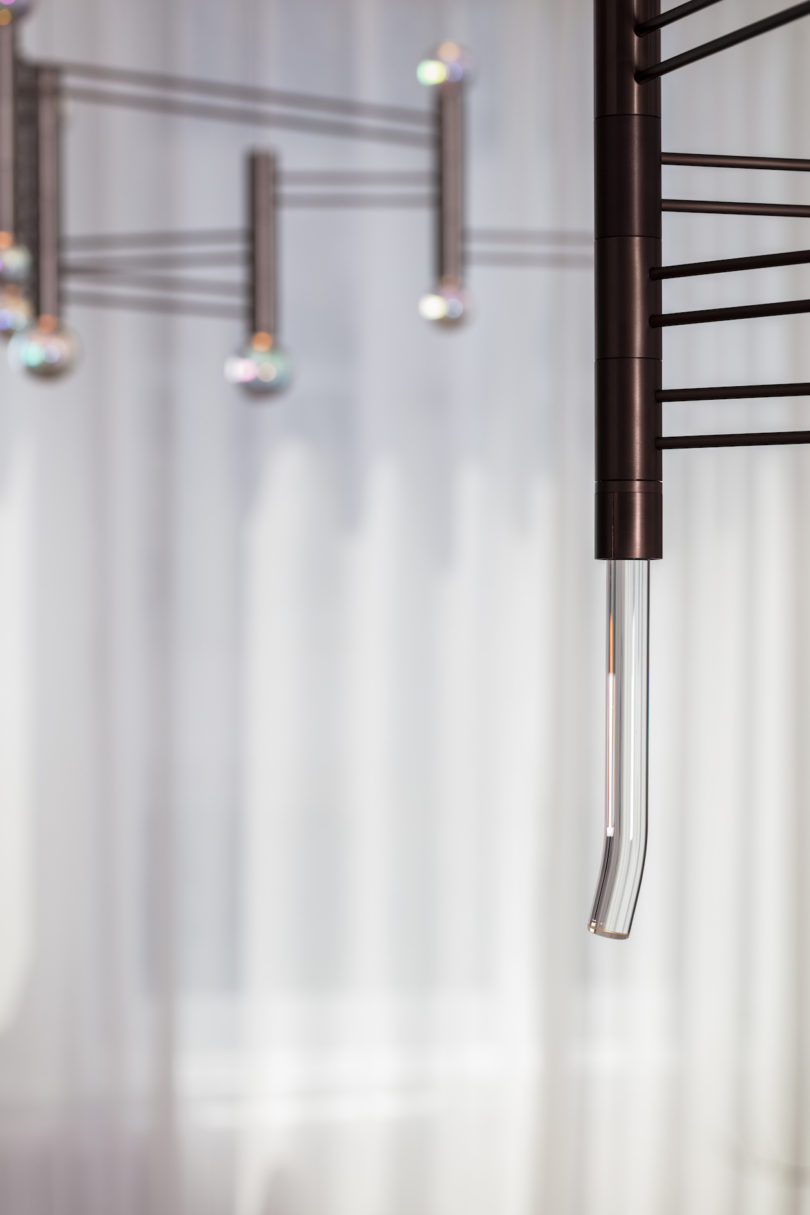 Photography by Lauren Coleman.