Melbourne-based Bendo has a pretty simple philosophy: create eye-catching, well-designed homeware. That means it's functional and looks good. And, that's an approach Bendo has completely mastered. For its home classics, the brand takes its inspiration from minimalism, modernism, sculpture, and architecture. The goods use striking shapes and colors to stand out – wherever you put them.
>>> MAG Magazine Rack (above)
>>> Drain Dish Rack
These are designs that work great in houses, apartments, and offices, any place you want to add a touch of fun. Bendo creates everything from kitchen and bathroom goods to planter stands and pet bowls. Each item is leveled up from everyday to interesting thanks to the intriguing wire patterns Bendo is known for.
One of the signature Bendo qualities to look out for? They typically use a single piece of wire and then transform it into a banana stand, art, picture frames, trivets – most any shape you can imagine. The result is innovative, creative, and just plain fun!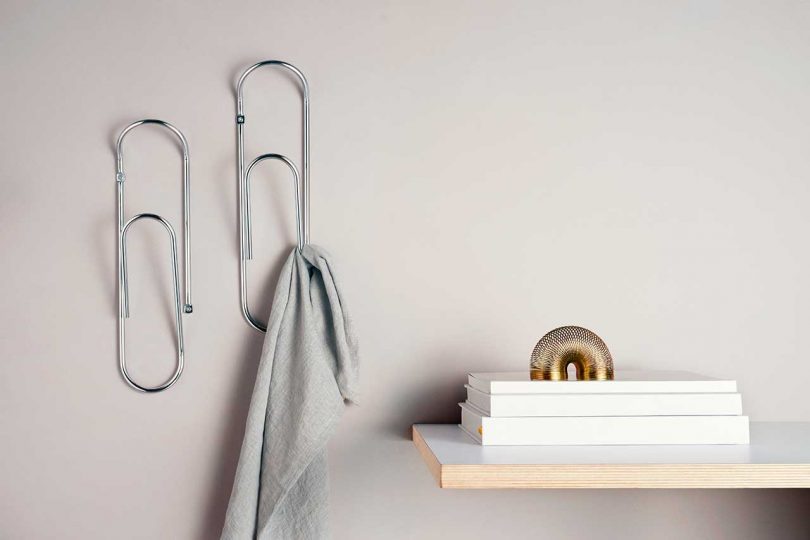 >>> Cube In Cube Geometric Sculpture
>>> PLANT TALL Plant Stand
>>> GROW Metal Plant Stand
>>> WOOF WOOF Double Dog Bowl + Frame
>>> PLANT TALL Plant Stand
>>> GROW Metal Plant Stand
>>> MEOW LUXE Bowl + Stand
>>> To shop the entire Bendo collection, visit the Design Milk Shop here! <<<
Through September, we are donating 1% of the Design Milk Shop sales to The NAACP Legal Defense and Educational Fund. Click here to read the Design Milk Mission for our commitment to donations, diversity, equity, + anti-racism action.