From digital art museums to paper collages to chocolate making, we featured a little bit of everything art-related in 2018, all made to visually delight. In case you missed any of our art posts this past year, we're sharing the top 10 most popular to catch you up.
10. Meural Canvas Gesture-Controlled Digital Art Frame Goes Version 2.0
Meural Canvas – a wi-fi connected digital art display – allows users to navigate through its enormous catalog of static and animated artwork on its color accurate 1080p resolution using gesture control.
9. Clemens Ascher's 'Of Rainbows and Other Monuments'
A retro-futuristic triptych by Clemens Ascher poses the angular silhouette of the Rainbow Concept by Bertone against an imaginary landscape of Brutalist monuments.
8. Bean to Bar – Meet London's Single Origin Chocolate Pioneer
We spoke to London-based Phil Landers, founder of Land Chocolate, where making chocolate is a labor of love.
7. Nikolas Bentel Reimagines How We Draw with Chalk Drawers
Having grown up in a family of architects, Nikolas Bentel was inspired to create a series of architectural drawing toys with a new approach, called Chalk Drawers.
6. Transform Your Walls, Floors, and Furniture with Tape by HARU stuck-on design
HARU stuck-on design, developed by Japanese company Nitto, aims to change boring, blank surfaces with their line of colorful adhesive tapes that can easily change a space with a little creativity and some time.
5. Ellsworth Kelly's Final Masterpiece Is a Majestic Study of Light and Color
Austin is the Ellsworth Kelly's first and only free-standing building and one of the last masterpieces in his career.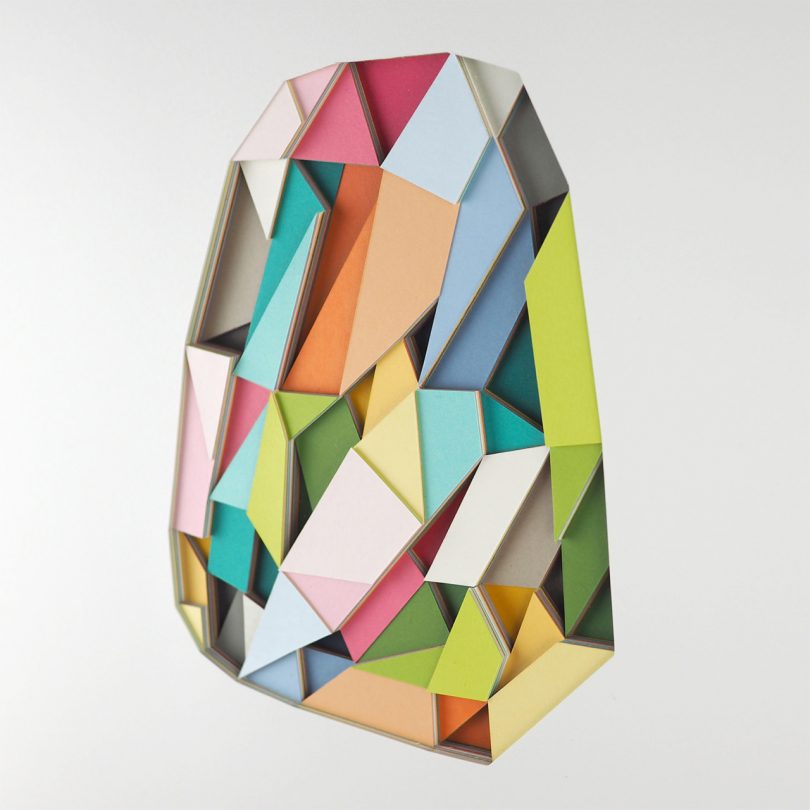 4. Colorful Cut Paper Art by Los Angeles-Based Artist Huntz Liu
Huntz Liu creates paper collages that play with literal and perceived depth through the use of cut-outs and layered paper.
3. 9 Incredible Objects from Armory Art Fair Week
New York City hosted the annual "Armory Art Fair Week" – a four day race (literally running) to view over 600 galleries spread across 8 fairs and we check it out.
2. The Spreadsheet Architecture of Emma Stevens
Landscape architect by day, Excel skyline architect by night. The humble spreadsheet became both canvas and inspiration for Melbourne artist Emma Stevens.
And the #1 most popular art post of 2018 is…
1. The World's First Digital Art Museum Opens in Tokyo
The Mori Building Digital Art Museum teamLab Borderless is the world's first digital-only art museum in Tokyo is an immersive and interactive experience powered by 470 projectors and 520 computers.

Design From Around The Web