10. Friday Five with Morten Bo Jensen of Vipp
Take a look at influential designer Morten Bo Jensen, Vipp's Chief Designer since 2006, and the areas of design and creativity where he finds inspiration.
9. Friday Five with Cecilia Dupire
Want to know where designer Cecilia Dupire of Cezign finds inspiration? Take a look at her five picks, which includes people, places, and martial arts.
8. Friday Five with Noa Santos of Homepolish
Stanford graduate Noa Santos set out to change the interior design game when he co-founded Homepolish, an hourly interior design game-changer in six cities.
7. Friday Five with Bells & Whistles
We talk to the interior design duo, Barbara Rourke and Jason St. John, that make up Los Angeles-based Bells & Whistles to see what inspires them.
6. Friday Five with Marc Kushner
Not only is architect Marc Kushner, co-founder and CEO of Architizer.com, he's a partner at HWKN, and we had him share with us what keeps him inspired.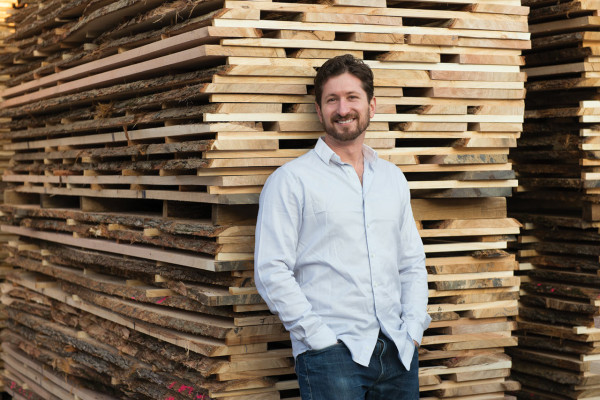 5. Friday Five with Leonhard Pfeifer
Designer Leonhard Pfeifer, who designs top quality furniture with a signature minimalist aesthetic, shares 5 things he doesn't leave home without.
4. Friday Five with Sir Terence Conran
It's impossible to think of modern design without mentioning Sir Terence Conran in the same breath and this legend gives us a look at his design favorites.
3. Friday Five with Kristin Moses of DesignGood
Take a look at the five beautiful, design-centered choices that DesignGood founder Kristin Moses selected in this edition of Friday Five.
2. Friday Five with Julie Carlson of Remodelista
Let's see how influential tastemaker Julie Carlson of Remodelista would spend a day in Los Angeles at some of her favorite spots in this Friday Five.
And the top Friday Five post of 2014 is…
1. Friday Five with Thomas Overthun of IDEO
Busy industrial designer Thomas Overthun of IDEO sheds light on things he loves that can be found in his home from fashion to home decor objects.