10. Chic Minimalist Sneakers for Adults
With full-grain leather, waxed cotton laces and stitched cupsole, these affordable luxury sneakers by Beckett Simonon are comfortable to wear everyday.
9. Manta Modern Backpack and Shoulder Bag
If you're looking for a daily companion to haul all your gear around, check out Manta, which lets you mix it up and wear it as a backpack or as a bag.
8. Dirt Pattern Material: A New Kind of Camouflage
Stockholm-based creative studio Mair / Wennel turns accidental, everyday spills into a new kind of camouflage that can continue to evolve over time.
7. agabag: Handbags Made From LEGO Bricks
Using real, brand-new LEGO bricks, agabag handcrafts stylishly modern bags and clutches for adults out of the popular children's toy.
6. Urban Kraft Launches Super Strong Paper Bags & Accessories
Urban Kraft has launched a line of bags and accessories inspired by the classic brown bag, making them washable and tear resistant.
5. A Look at Creative Food Packaging
Examples of how creative designers behind Tomorrow Machine focus on building a better world through research, new technologies, intelligent material.
4. Love Guide Condoms Offers Quite the Package
Condom packaging fashioned after fruits and vegetables, designed to help wearers find the best fit by corresponding girth.
3. The World's First Shoe Upper Made of Ocean Waste
The world's first shoe upper that's made completely from recycled ocean waste.
2. Vibram Furoshiki Are Origami for the Feet
You don't slip into these shoes, but instead wrap them onto the feet with a design inspired by traditional Japanese wrapping cloth technique.
And the most popular Style + Fashion post of 2015 is…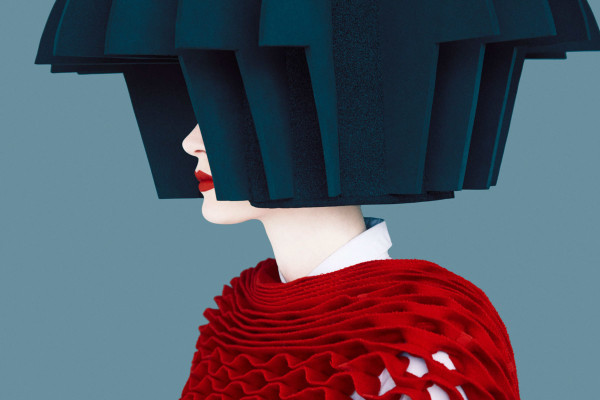 1. These Graphic Images are Actually Photographs
Junya Watanabe's Fall 2015 collection in photos by Erik Madigan Heck edited to be flat & one dimensional to complement the graphic nature of the collection.