10. When a Sculptor, Engineer, and Pastry Chef Decide to Make Dessert
Technologist and pastry chef Dinara Kasko reinterpreted the 3D sculptures of artist José Margulis into a quartet of edible "geometrical kinetic tarts".
9. Skagen's Signatur Hybrid Smartwatch Dials In Connectivity
A hybrid smartwatch designed for those who desire discreet connectivity without the addition of another distracting screen.
8. The Architects Behind Google Headquarters and Hyperloop One Designed This Smart Lock
The world's smallest retrofit door lock was designed by the architects responsible for Google's new headquarters and the Hyperloop One.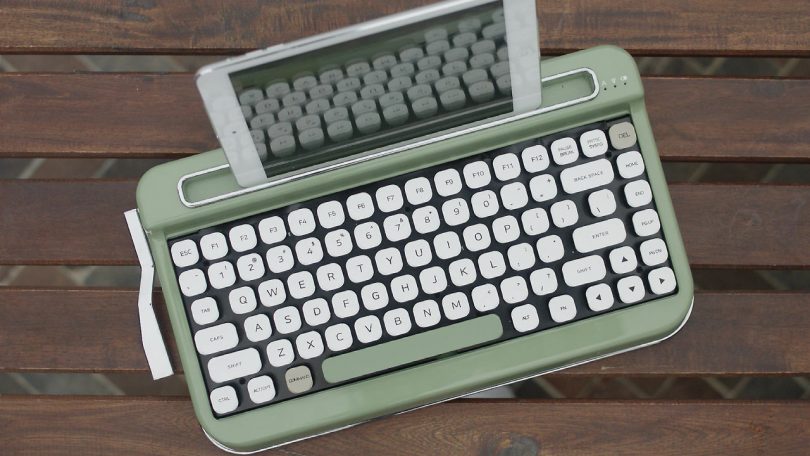 7. PENNA: A Vintage Typewriter-Inspired Bluetooth Keyboard
Elretron launched a wireless Bluetooth keyboard, named PENNA, with a vintage typewriter spin, and despite its retro look, it's anything but antiquated.
6. Noon Smart Lighting System Brings Intelligence to Old Bulbs
A new home lighting automation system brings smart, customized lighting scenes to dumb bulbs via Bluetooth, wi-fi, and an OLED touchscreen interface.
5. Pastries Like You've Never Seen Before by Dinara Kasko
Recognize the name from above? We took another look at Ukraine pastry chef Dinara Kasko who breaks the mold with her artistic approach to baking cakes along with her 3D printed silicone cake molds.
4. Magic Calendar by Kosho Tsuboi Connects Paper With Your Phone
This cool e-ink paper calendar concept 'magically' displays everything entered from a connected Android calendar app onto the wall.
3. The New Apple iPad Pro Evolves Into An Essential For Designers
Apple's latest iPad Pro is the best iPad ever for designers, but its potential is only realized after upgrading it to iOS 11. Explore why.
2. Netflix's "Abstract: The Art of Design" Demystifies Design
A series from Netflix attempts to avoid the tropes of "serious" design documentaries with playful profiles about the luminaries of modern design.
And the most popular technology post in 2017 is…
1. Nostalgic Lofree Keyboard Brings Back the Touch and Sound of Typewriters
The nostalgic Lofree keyboard has those pleasing mechanical sounds of the past with a refreshed modern design and backlit round pastel keys.