Beth Buccini's Home Exhibits a Playful Mix of Texture, Pattern + Color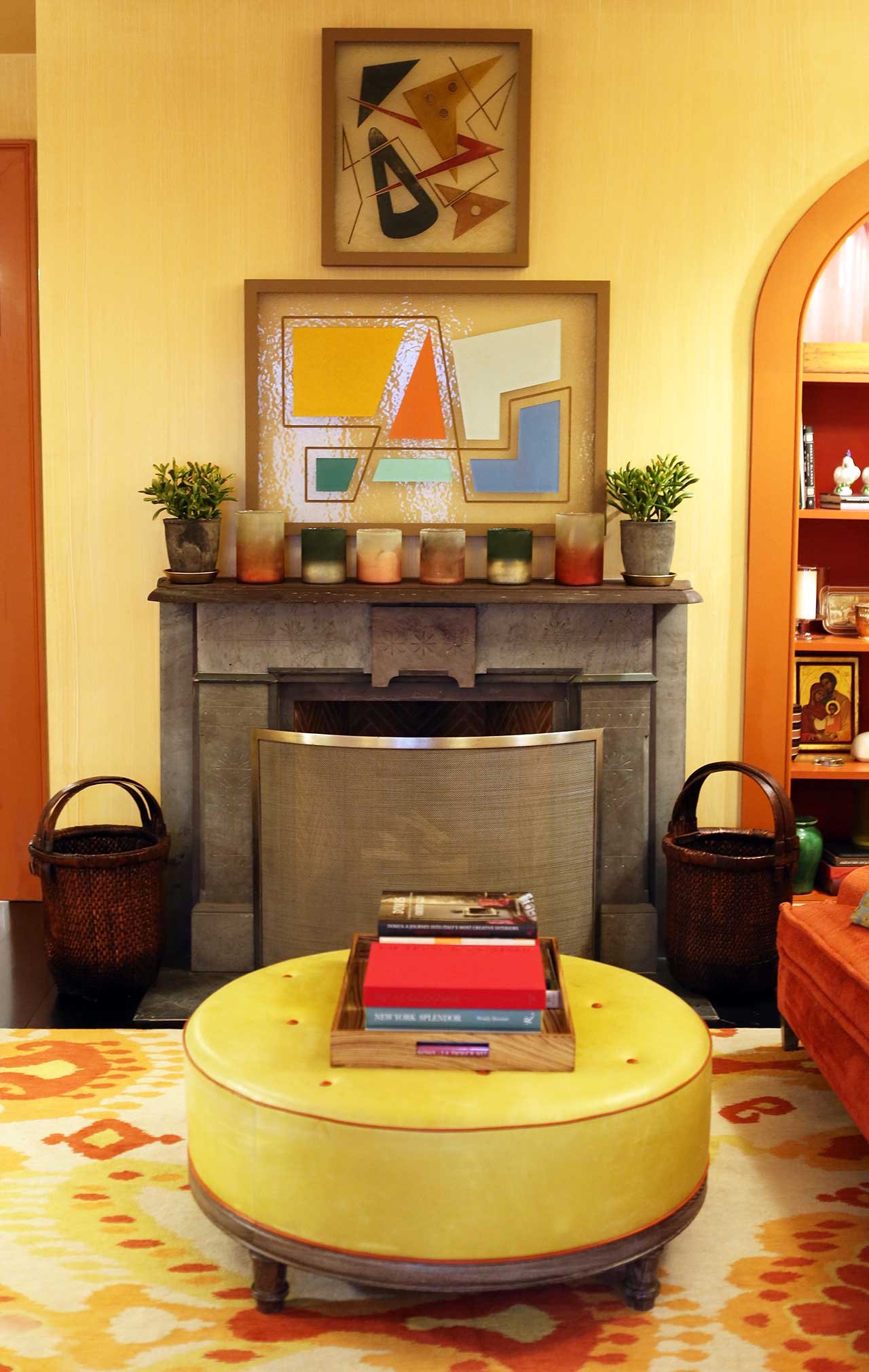 Beth Buccini's Home Exhibits a Playful Mix of Texture, Pattern + Color
1/23 Photos
2/23 Photos
3/23 Photos
4/23 Photos
5/23 Photos
6/23 Photos
7/23 Photos
8/23 Photos
9/23 Photos
10/23 Photos
11/23 Photos
12/23 Photos
13/23 Photos
14/23 Photos
15/23 Photos
16/23 Photos
17/23 Photos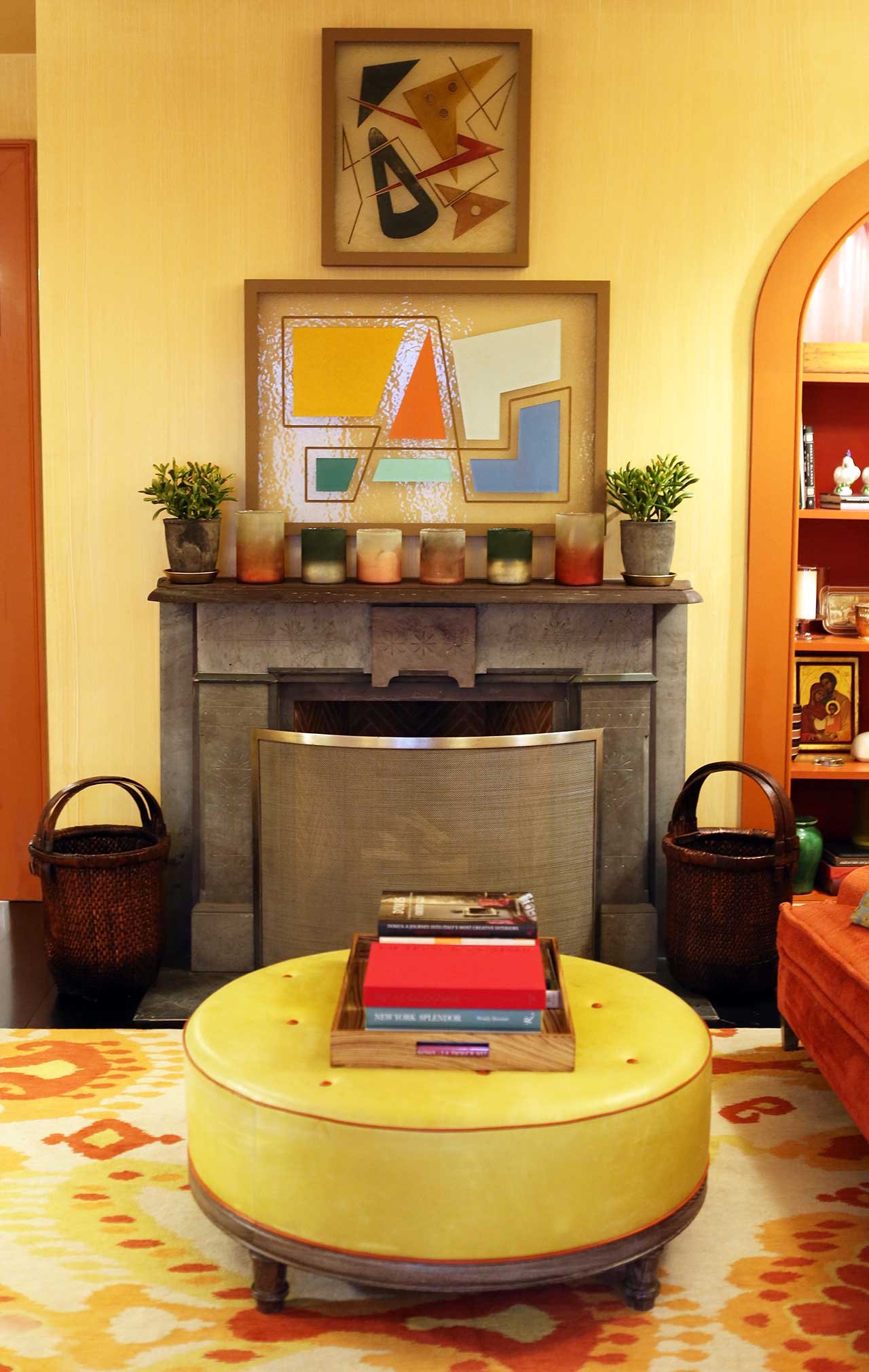 18/23 Photos
19/23 Photos
20/23 Photos
21/23 Photos
22/23 Photos
23/23 Photos
Possessing an eclectic blend of ornate and geometric prints, patterns and colors, it's evident that Beth Buccini's suburban Pennsylvania home mirrors the visual + design ethos of her luxury womenswear boutique, Kirna Zabête – which was conceived in 1999 in New York City. With KZ's flagship in SoHo and three other locations in The Hamptons, Bryn Mawr, PA, and Palm Beach, FL, each boutique is considered Beth's sartorial playground and boasts "the best edit of the best designers" incorporating a more intimate shopping experience than luxury department stores, and being the first to do so with this pioneering approach. Kirna Zabête also offers a merch assortment that is thoughtfully curated with solely superlative pieces from each season. Beth assists in all aspects of her business too – including buying, merchandising and working directly with clients. Some of her favorite designers are Gucci, Dolce & Gabbana and Balenciaga which are also inclusive in KZ's edit as well. Her sartorial style consists of a mix of bohemian + structured silhouettes, infused with an abundance of color too, of course!
Utilizing her impeccable eye for color and design, the former New York Mag fashion editor applied her curatorial eye and design knowledge to co-create the vibrant interior that now saturates her Pennsylvania home. Italian architect Pietro Cicognani assisted in bringing Beth's vision to life along with interior designer Steven Grambel who she credits for executing the interiors for both her home and KZ boutiques. The two worked together quickly to implement the design for each of the spaces in her home – collectively agreeing on color combinations, layouts, etc. In fact, choosing the final color palette took Beth and Steven less than three hours – on a whopping 82 colors to be used at that! "We made the decisions so fast, and it was a seamless process honestly. I felt like he completely understood me, took what I wanted and then took it up a bunch of notches; it was great," says Beth. She is also quite the color enthusiast and wanted to incorporate a very hueful, southern flare within her home as well.
Beth's living space also incorporates both contemporary + traditional elements. Baroque influences are omnipresent throughout and can be observed in mirrors, chairs, headboards and other decor pieces adorned with European architectural style. Playful wall-to-wall carpeting is also ubiquitous throughout Beth's home, utilizing different textiles with varied tessellations which are decorated with splashes of amber, honey dijon, chartreuse, salmon, dusty pink and other warm + cool desaturated colors.
Of course, Beth's home is also incredibly rich with her favorite color which is red! Similar color arrangements can also be spotted on other decor items such as curtains, cushions and couches – embracing a vibe that's totally reminiscent of the 70s. The immense living space is also rich in different textiles, one of which is Ikat – a fabric that utilizes an Indonesian decorative technique in which thread is dyed prior to the actual weaving process, which results in a beautifully intricate + symmetrical pattern.
Another stunning design element is the statuesque staircase which seamlessly curves to the 2nd floor of the home. When you reach the top, you are greeted by a glass ornamental object composed of tessellated multi-colored hexagons floating in a carved-out circular space which carries your eye back down to the first floor of the home, creating a new visual perspective.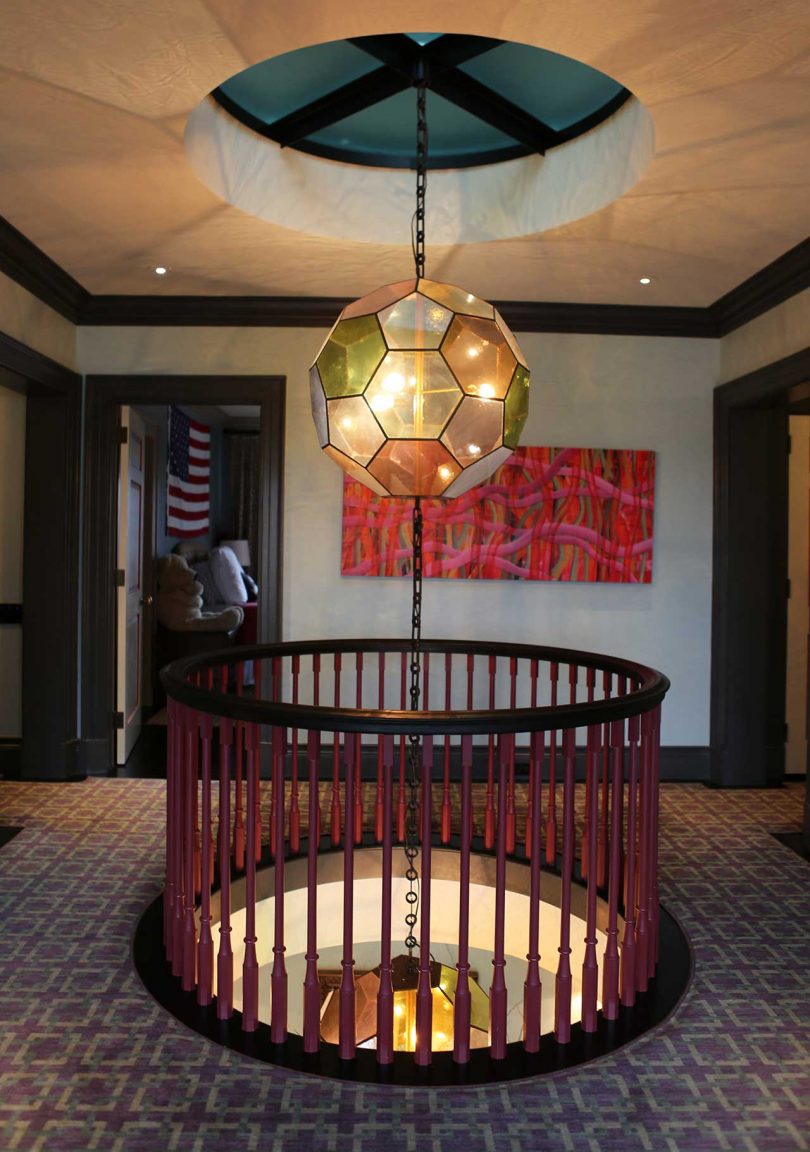 Tiffany Harrison is a multifaceted creative who is skilled in visual + literary storytelling. She immerses herself in artful endeavors within photography, prop styling, product design and creative writing. Tiffany's work is very conceptual and is inspired by contemporary art and design, which she is truly passionate about. You can connect with Tiffany on her website and Instagram.
Photos by Tiffany Harrison.