Japanese design collective Nendo, with design director Oki Sato at the helm, is launching its new collaborative brand K% with a collection entitled black&black.
This is Sato's first collection as the director of K%, a furniture brand from Singapore, but as the founder of Nendo, he has a keen eye and desire to make pieces accessible and affordable. The pieces in the line are all black and offer a stripped down approach to design where they avoid the "distraction of new materials, technique and color."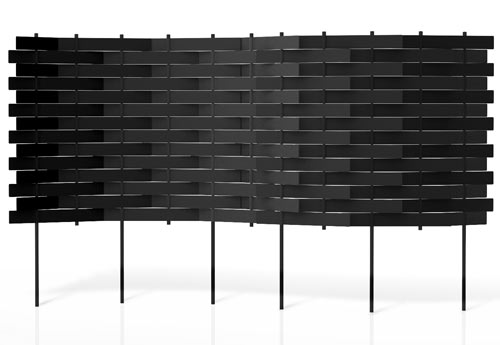 Collaborators on this collection include Studio JuJu and Exit Design. They each contributed one item.
This particular collection will debut at Salone del Mobile 2012 in Milan and they anticipate collaborating with more designers in the future for new collections.