Bottle Watch is a minimalist design created by London-based firm Industrial Facility. The watch was designed for Nava, an Italian accessories company, showcasing the raised nodules typically found on glass beverage bottles.
The unisex analog watch was conceived when the designers noticed that there are often exactly sixty of the nodules on any typical beer bottle. The function of the tiny raised extrusions is to avoid suction between the bottle and a flat surface.
As a result, this observation allowed the designers to correlate two, otherwise, distinct objects: a timepiece and a bottle. The nodules create a striking iridescent appearance on the watch when light hits its face at various angles. Currently, the Bottle Watch comes in four colors that are typical glass bottle colors: brown ale, green wine, clear spirt, and blue water. They can be purchased here.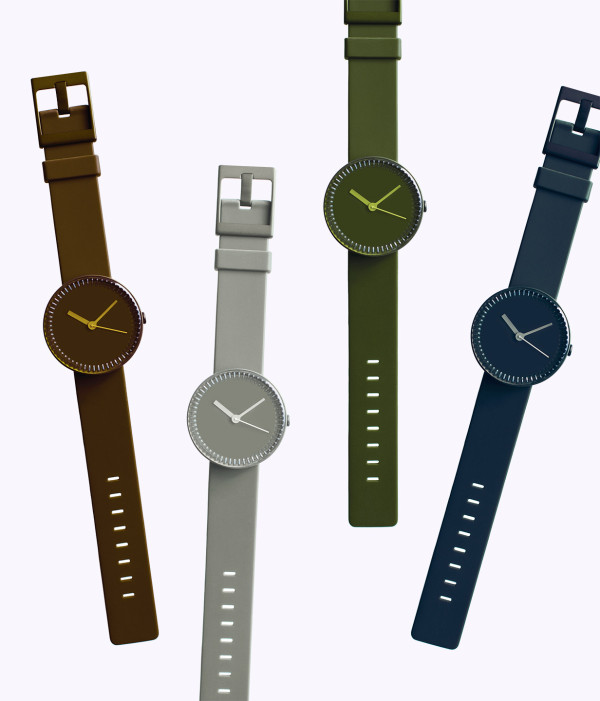 Design From Around The Web