Khodi Feiz, of Feiz Design Studio in The Netherlands, posed the question, "Why are arms on armchairs straight?" This question became the inspiration for the Bras Sofa System for Artifort. When sitting in an armchair, your arm naturally tends to position out and then curve back in, which is where the shape of the Bras (arm) comes from.
The sofa not only looks more inviting, it's more comfortable for the user thanks to the faceted corners that hug you into a casual position.
About the construction:
For Bras we have developed a unique construction system which works independently between the seat, backrest and armrests, providing a level of flexibility, which in turn provides a great degree of comfort not found in sofas in this genre.
Bras is available in a multitude of fabrics, as well as a choice of wooden or powder-coated steel legs.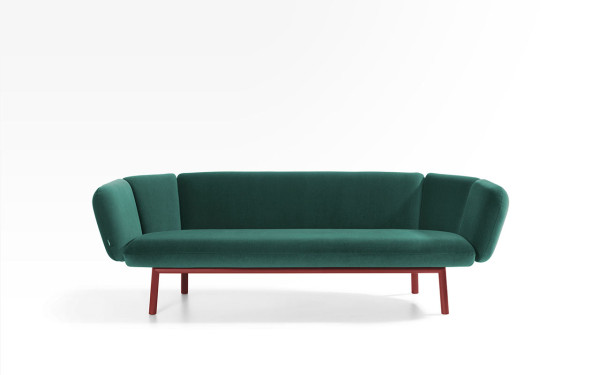 Design From Around The Web