Tom Robertson Architects designed a new home for Candlefox HQ in Melbourne, Australia. The education marketplace provider needed a new space to house twenty employees, along with meeting rooms. The results are a graphic, black and white interior dotted with a growing indoor garden.
A modern interior decked out in only black and white can oftentimes be too minimal for some people, but by incorporating a variety of green plants throughout, the space comes to life.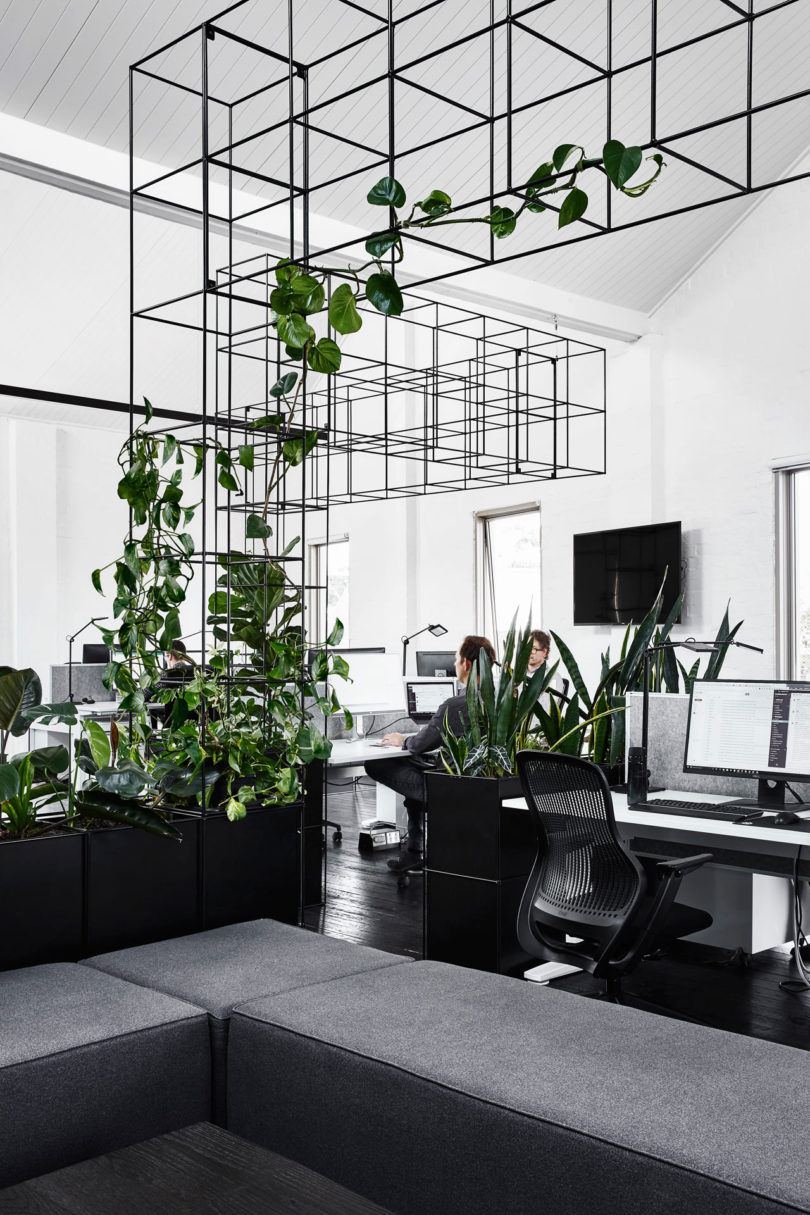 An oversized black grid structure weaves throughout the office allowing the plants to grow and evolve over time. As the plants grow, it helps create additional visual separation between spaces without closing it off.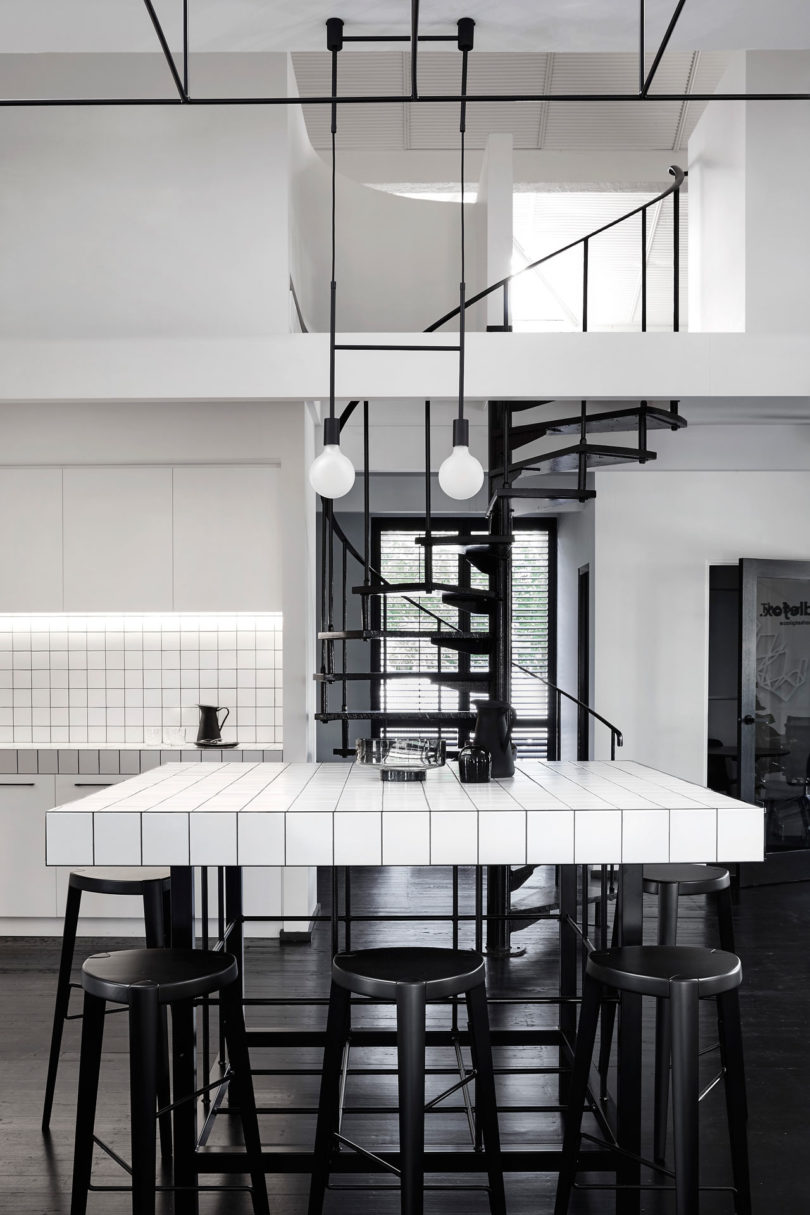 The tall white ceilings paired with white walls and dark floors gives the feeling of an open and light-filled space with black furniture helping to ground everything.
The grid theme continues into the kitchen area with white tiles sealed with black grout.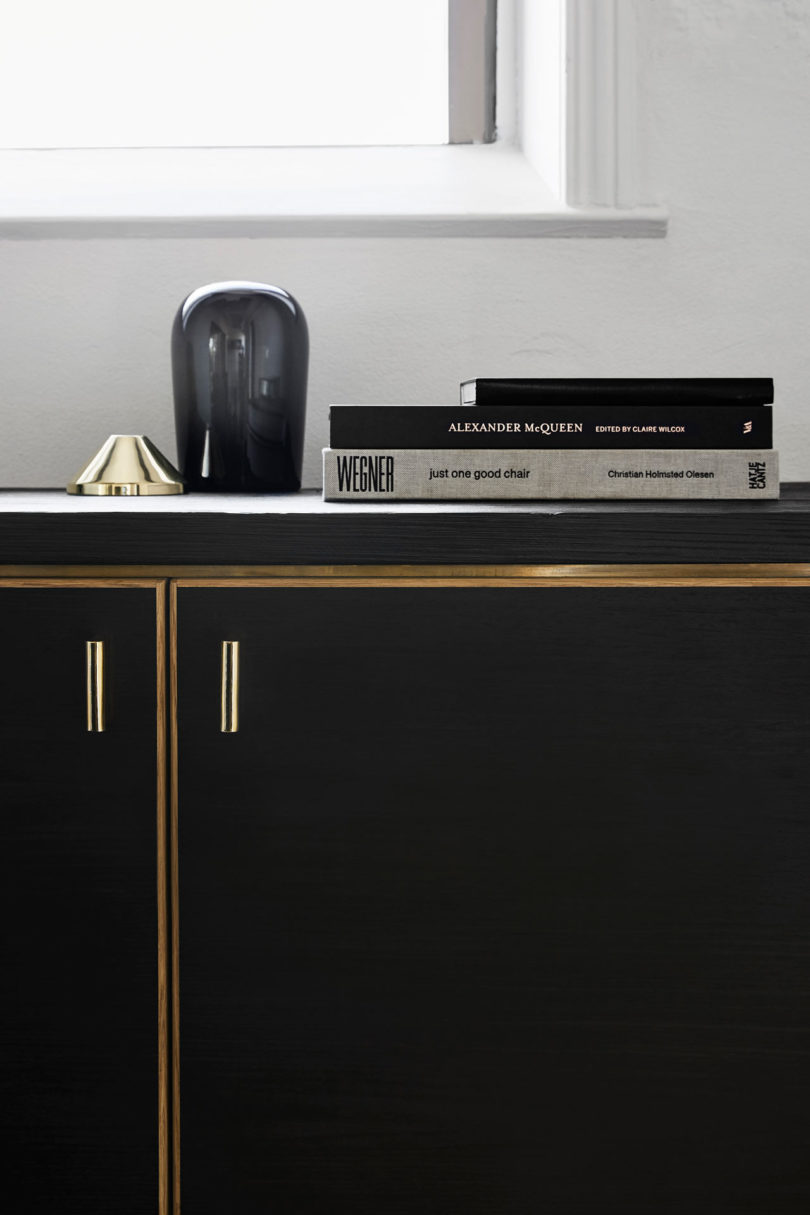 Photos by Lillie Thompson, courtesy of BowerBird.