Canyon Homes: 5 Los Angeles Houses Built Without 90-Degree Angles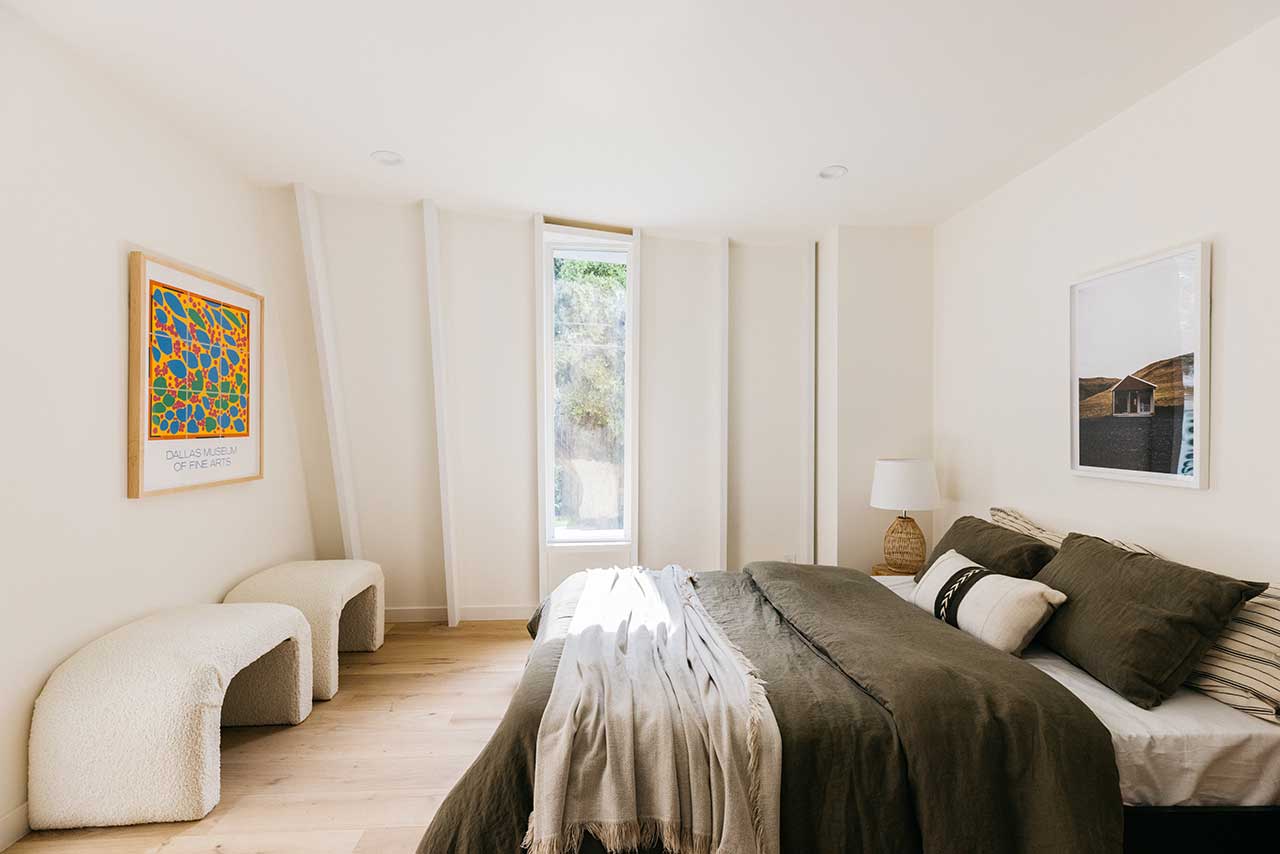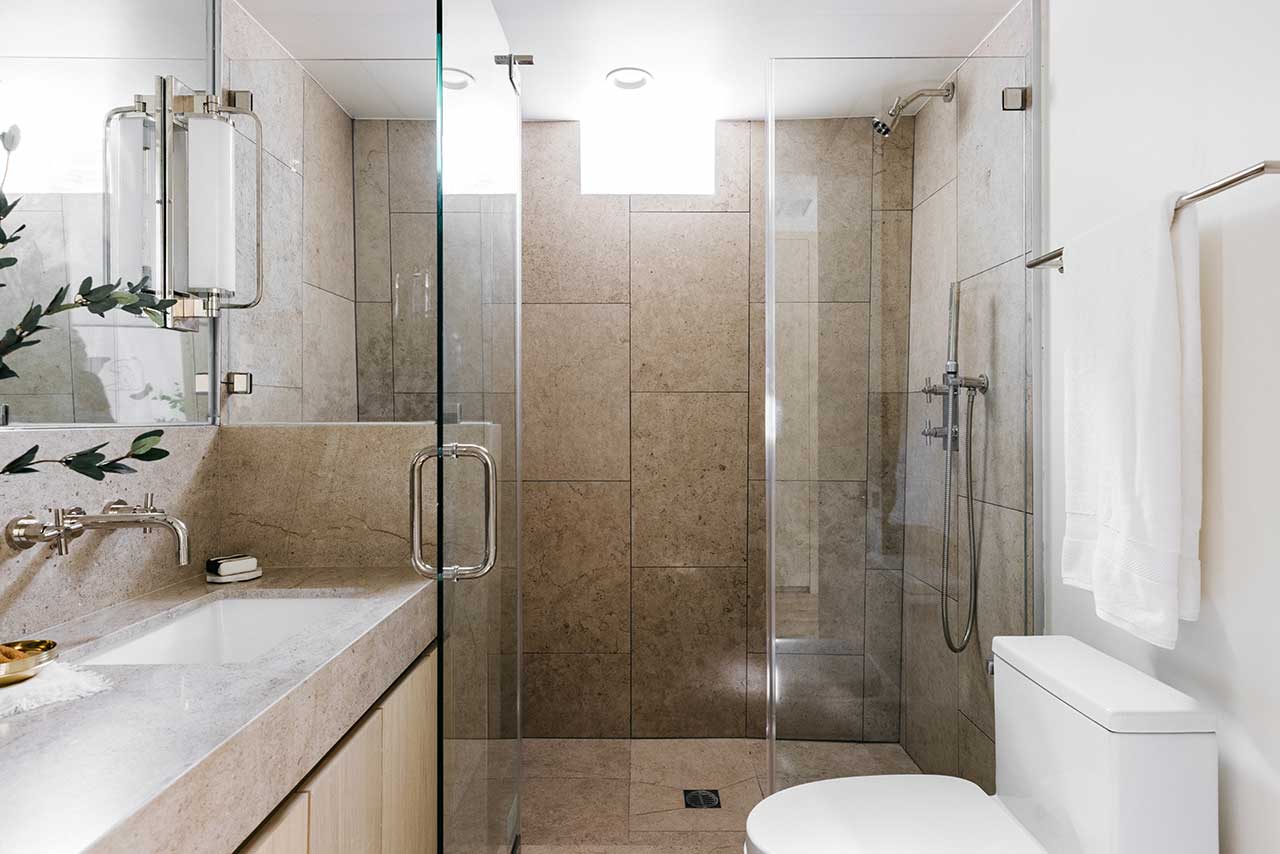 Canyon Homes: 5 Los Angeles Houses Built Without 90-Degree Angles
1/30 Photos
2/30 Photos
3/30 Photos
4/30 Photos
5/30 Photos
6/30 Photos
7/30 Photos
8/30 Photos
9/30 Photos
10/30 Photos
11/30 Photos
12/30 Photos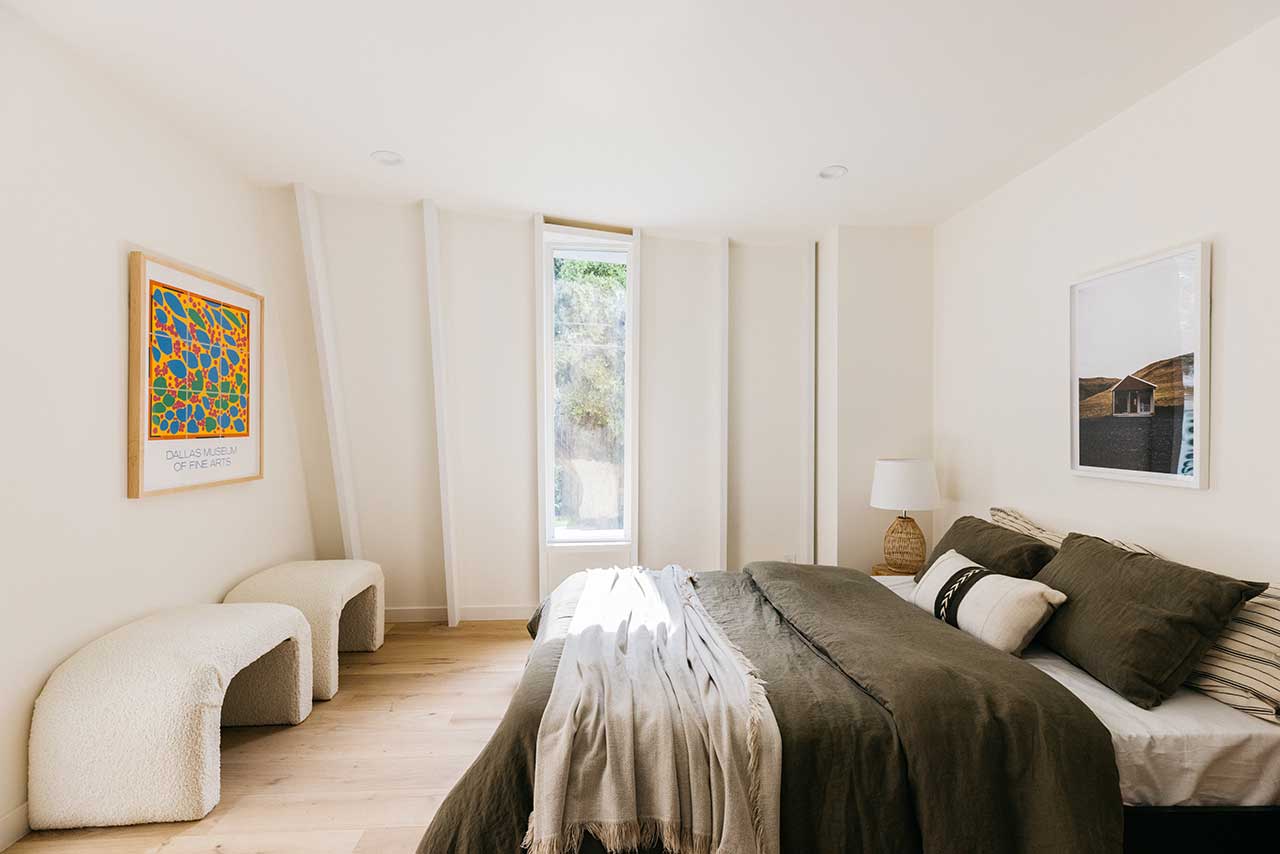 13/30 Photos
14/30 Photos
15/30 Photos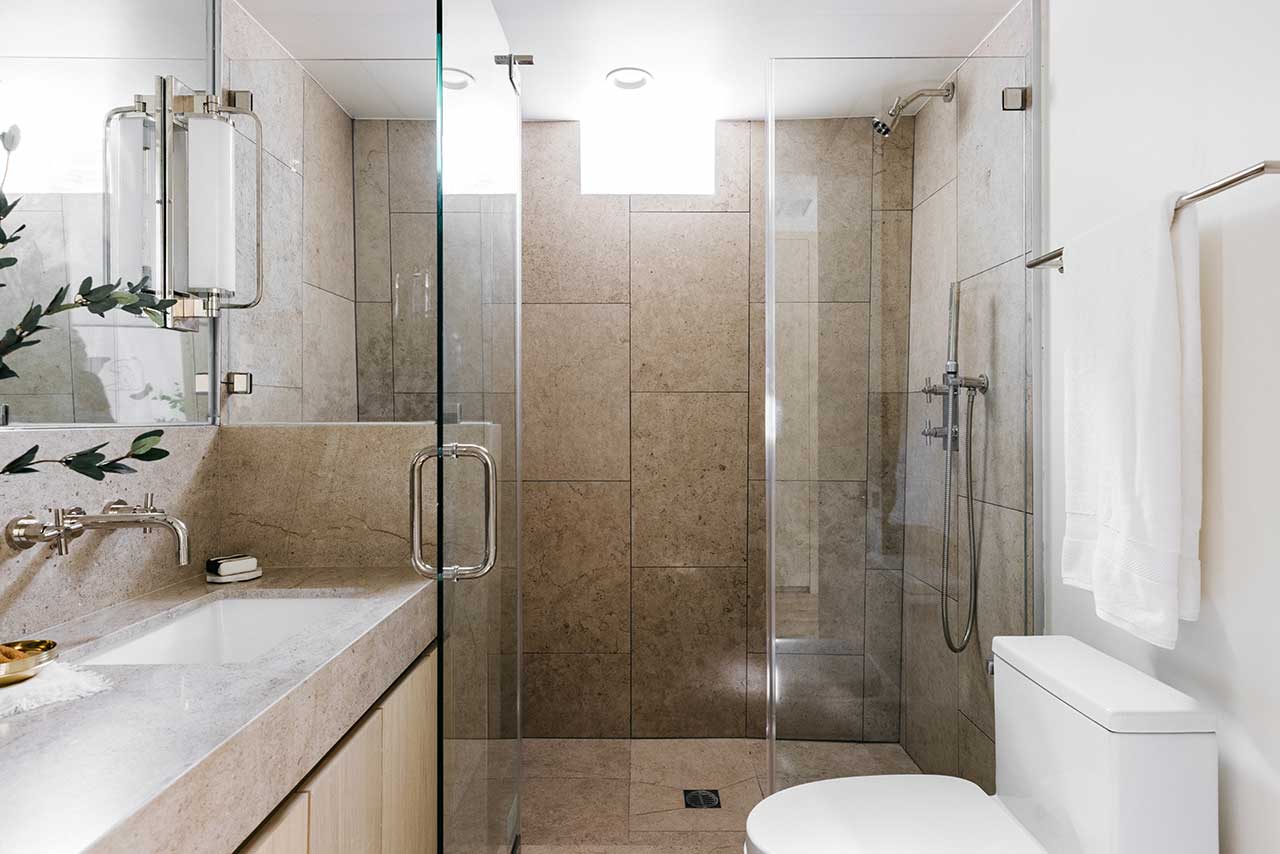 16/30 Photos
17/30 Photos
18/30 Photos
19/30 Photos
20/30 Photos
21/30 Photos
22/30 Photos
23/30 Photos
24/30 Photos
25/30 Photos
26/30 Photos
27/30 Photos
28/30 Photos
29/30 Photos
30/30 Photos
Los Angeles' rampant housing crisis is complicated but some of the biggest issues are sky high rent and real estate prices on top of low inventory available. Thanks to the city's Small Lot Subdivision Ordinance, single-family homes can be replaced with smaller, more affordable multi-family residences that help increase neighborhood density while keeping in line with the scale and character of the surrounding homes. One such project is Canyon Homes, a boutique communion of five residences located just west of Los Feliz at the base of the Hollywood Hills. The mini neighborhood was designed by Lorcan O'Herlihy Architects (LOHA) and developed by ROM Residential, with stunning interiors by DISC Interiors, in collaboration with Platform Home and Lawson-Fenning.
Each of the five, two-bedroom homes feature curving metal exteriors, two-story walls of glass on the front, private roof decks, and attached garages.
In addition to the glass fronts, another unique feature for each home: curving walls that result in no 90-degree angles.
White wooden beams cover the perimeter walls as well as the ceilings which makes the curved walls that much more prominent in the design.
The windows and white surfaces keep the spaces clean and bright, while the sustainable white oak hardwood flooring adds texture and warmth.
There are two floor plans available with the garage and utilities on the ground floor, the two bedrooms on the first floor, the open living space on the 2nd floor, and then the rooftop deck.
DISC Interiors came in with their striking aesthetic that effortlessly merges California vibes with a refined modern style. Natural materials, warm textures and rich color palettes round out the spaces without taking away from the visual impact of the unusual architecture, instead enhancing it.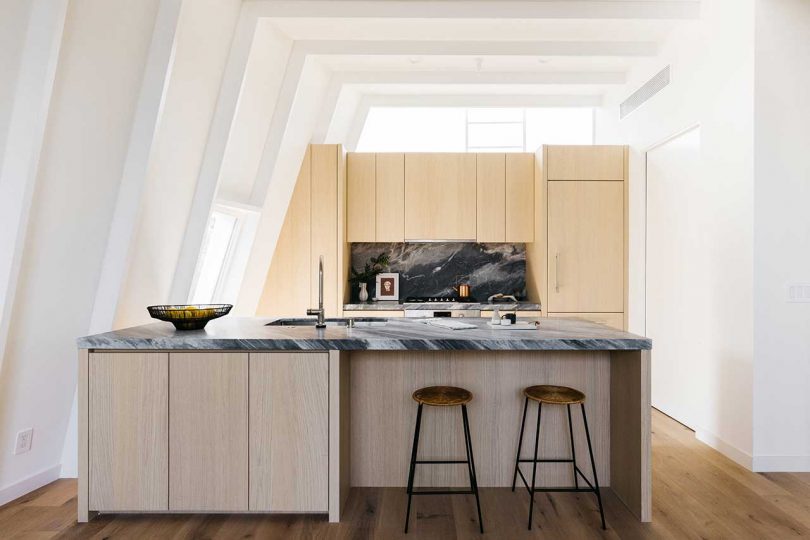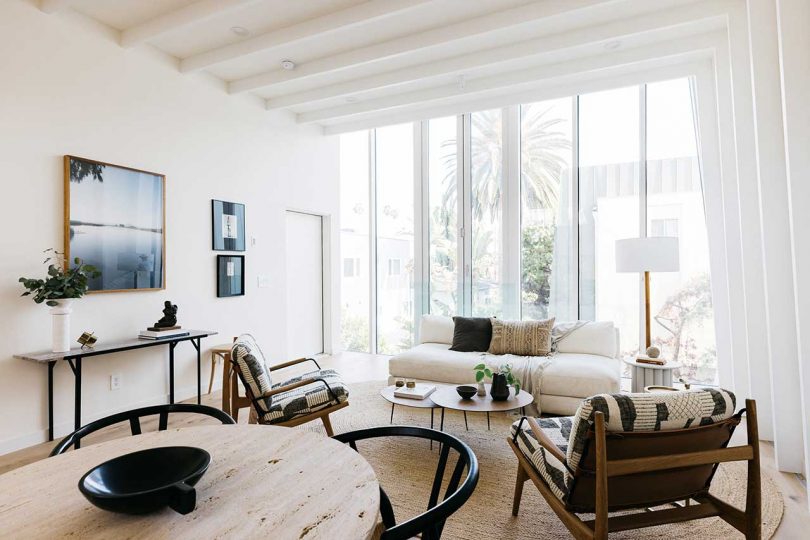 The Canyon Homes are currently for sale – visit canyon5homes.com for more information.
Photos by Alex Zarour, Virtually Here Studios.