Casa Galeria: A Modernist, Pavilion-Style Home That Doubles as a Gallery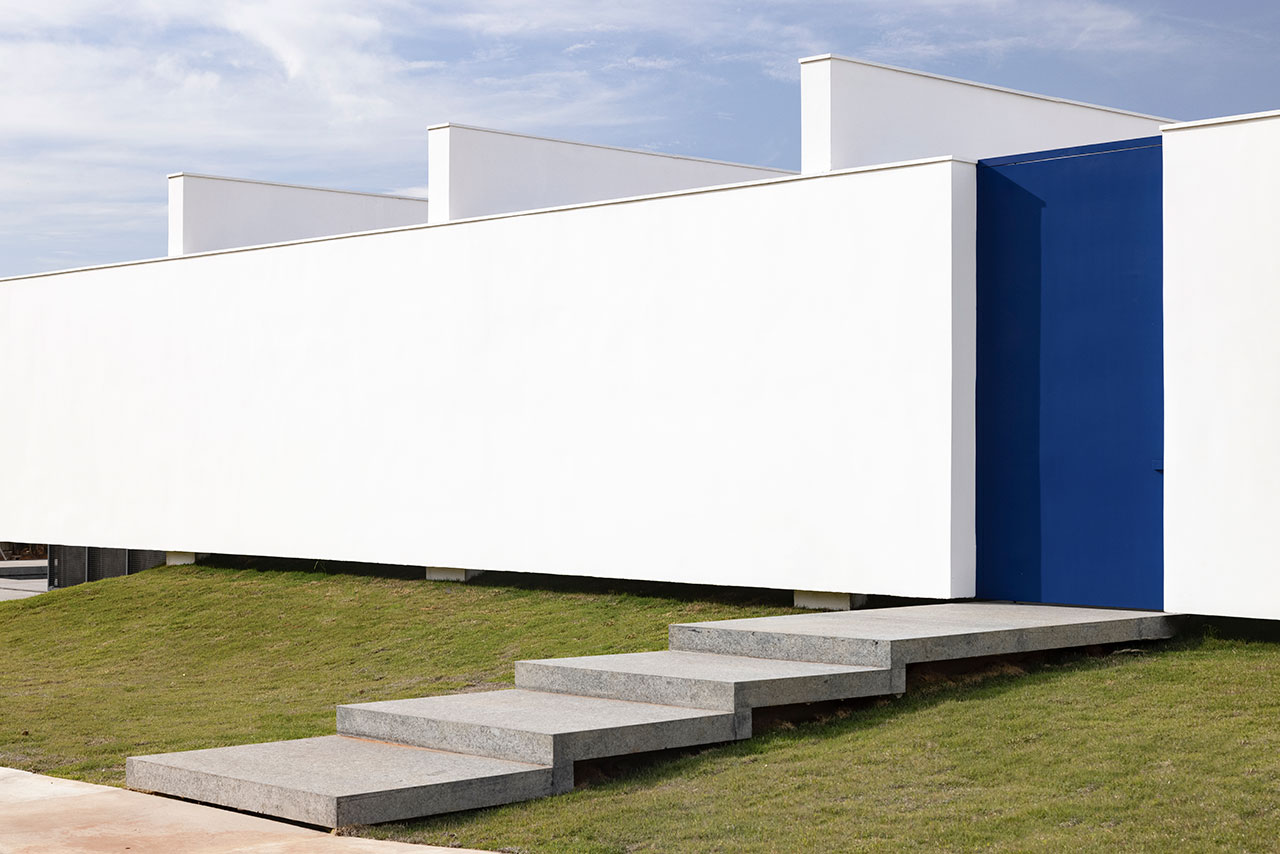 Casa Galeria: A Modernist, Pavilion-Style Home That Doubles as a Gallery
1/23 Photos
2/23 Photos
3/23 Photos
4/23 Photos
5/23 Photos
6/23 Photos
7/23 Photos
8/23 Photos
9/23 Photos
10/23 Photos
11/23 Photos
12/23 Photos
13/23 Photos
14/23 Photos
15/23 Photos
16/23 Photos
17/23 Photos
18/23 Photos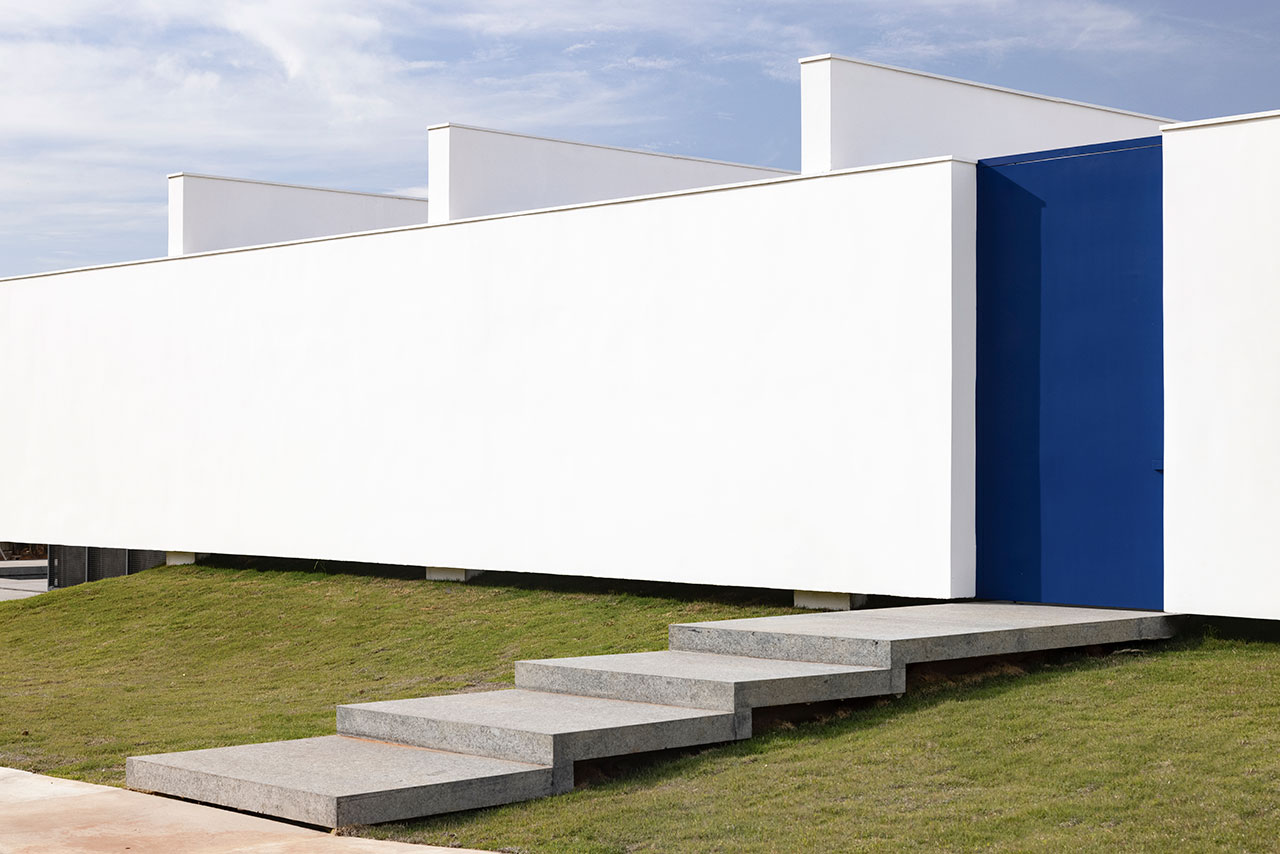 19/23 Photos
20/23 Photos
21/23 Photos
22/23 Photos
23/23 Photos
BLOCO Architects designed the 600-square-meter (approx. 6,458 square feet) Casa Galeria as a gallery concept that allows the residents to live immersed within a piece of art that also houses their collection of art. One of the most unique features of the house is its roof structure. Five massive inverted beams gracefully span a 12-meter-wide roof, creating the central area of the house known as "the gallery." This space, which effortlessly blurs the boundaries between art and daily living, serves as a multifunctional area, accommodating a living room, dining room, kitchen, balcony, and a garage.
Outside, a tile panel, named after the owner, Bárbara, showcases a pattern in shades of blue and white tiles, offering a striking contrast to the pristine white walls. In the bathrooms, tiles in vibrant colors – green, yellow, and orange – adorn the walls, following the same design pattern used throughout the interior.
Casa Galeria's design doesn't stop at functionality and art preservation – it extends into the layout of the house. Two open linear gardens divide the living spaces, while adding biophilic elements. The first garden, closer to the street, sits between the solar protection wall and the central living area's windows. The second one delineates the social area from the bedroom hall.
The story of Casa Galeria is also intertwined with the rich history of Brasília. An iconic Athos Bulcão panel, originally designed for a house by the legendary Oscar Niemeyer, finds a new home next to the internal linear garden at the entrance. The Foundation responsible for the artist's work permitted the panel's relocation.
The interior design of Casa Galeria, also masterminded by BLOCO Architects, allows the family's art collection to take center stage. The architects opted for neutral materials and colors to create a serene backdrop that enhances the artworks' presence. The house boasts custom tile panels crafted by Brazilian artist João Henrique, adding an extra layer of uniqueness to the space.
To protect the invaluable art pieces from the harsh Brazilian sun, the architects designed a large wall, slightly elevated from the floor that's supported by the same pillars as the main beams. The element shields the entire space while allowing soft, diffused natural light to seep in through the open garden, creating a tranquil ambiance.
In the main living space, a long white counter, which looks as if it's suspended, separates the room while performing multiple functions as a kitchen, workspace, and dining table. A skylight aligned with the counter floods the room with natural light during daylight hours.
To maintain a sense of continuity and neutrality throughout, the house features the same brushed gray granite floor in all rooms, including the outdoor areas and the pool.
Photography by Joana França.